Crystal Cables
Crystal Cable DUET for Focal Utopia
Sale price
$

1,999
Regular price
Unit price
per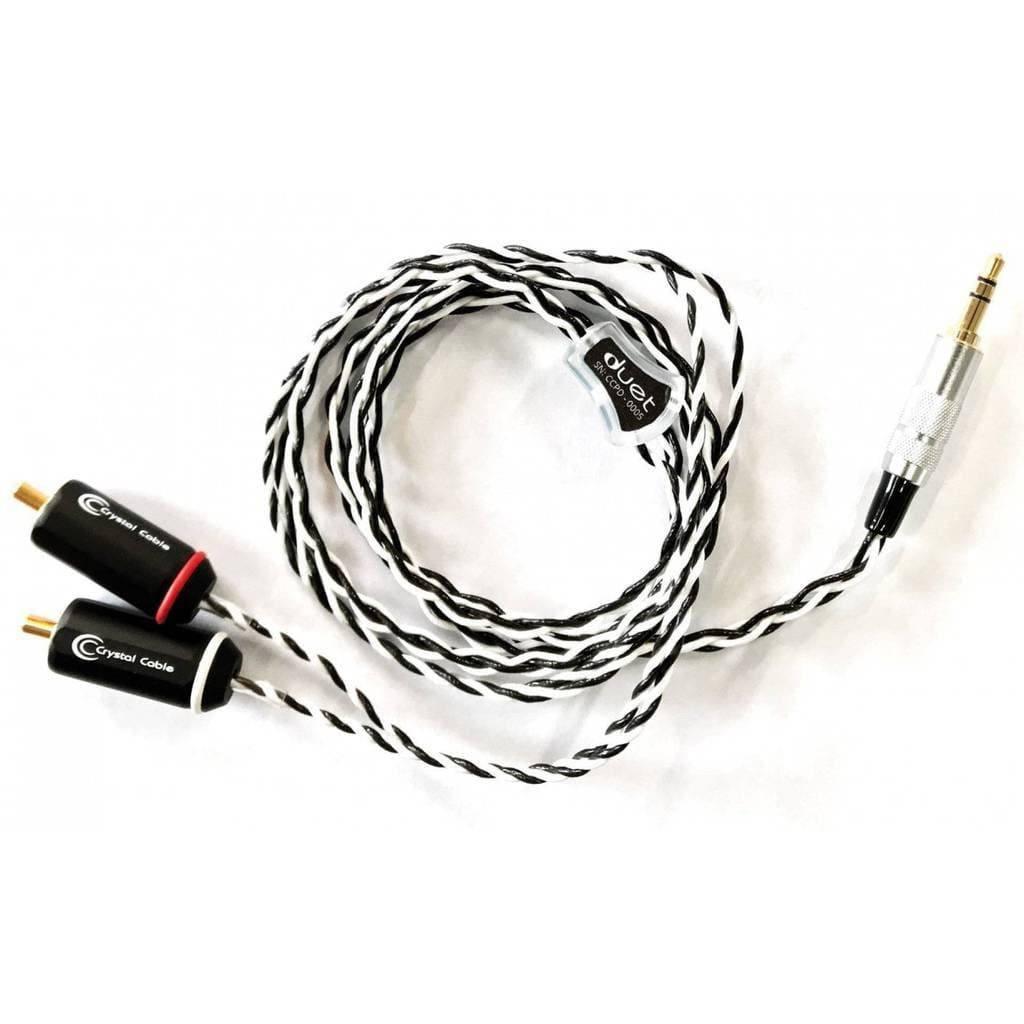 Takes the Focal Utopia headphones to new sonic heights
Innovation, development and striving for perfection lie at the core of every challenge Crystal Cable takes on. Not only do we see challenges in the hifi products we create, but also in the market we create them for. This market is ever changing and with the insurgence of the portable high-end audio market, new opportunities arise for traditional high-end- and home-audio producers. With Crystal Cable Portable DUET we take on the challenge of high-end in portable products.
DUET is the first portable cable in the Crystal Cable product range and the name derives from:
• Combining black & white, the 2 basic colours of nature.
• Combining the portable high-end and home high-end world.
• Combining super high purity gold and silver conductors for a deep base and extremely detailed sound.
• Combining high-tech technology with eco-friendly materials.
• Combining extreme durability with ultra flexibility.
• Combining high-end Oyaide connectors with all kind of headphone and IEM termination.
The superb conductivity, shielding and high-tech insulation materials used by Crystal Cable are perfect for the low-signal-level and low-power applications which are typical in portable hifi audio systems; flexible and thin but also very strong and extremely musical. Its high-end Oyaide connectors can be combined with all kind of headphone and IEM termination making sure Crystal Cable's trademark qualities are aligned with the same philosophy; to bring live music to the listener, be it through an audio system at home or one that you take with you.
Specifications
• Proprietary high purity gold and silver conductors for extended low frequency and detailed sound.
• Silver over copper woven shield for extremely low noise level
• Strong Kevlar fibre core
• High-End Oyaide LEMO connectors
• Ultra-light and flexible for increased comfort
Reviews
Add to cart