Chord Electronics
Sale price
$

650
Regular price
$

775.00
Save 16%
Unit price
per
Amplifier type

More information

Translation missing: en.products.product.amplifier_type_info
Solid-state
Connectivity

More information

Connectivity refers to the method in which the headphones connect to the audio source. Headphones can be either wired or wireless.
Wired
Portability

More information

DACs and amplifiers can either be carried around or meant for static desktop use
Portable
View full details
Chord Electronics
Chord Mojo 2 Portable DAC and Headphone Amplifier
Sale price
$

650
Regular price
$

775.00
Save 16%
Unit price
per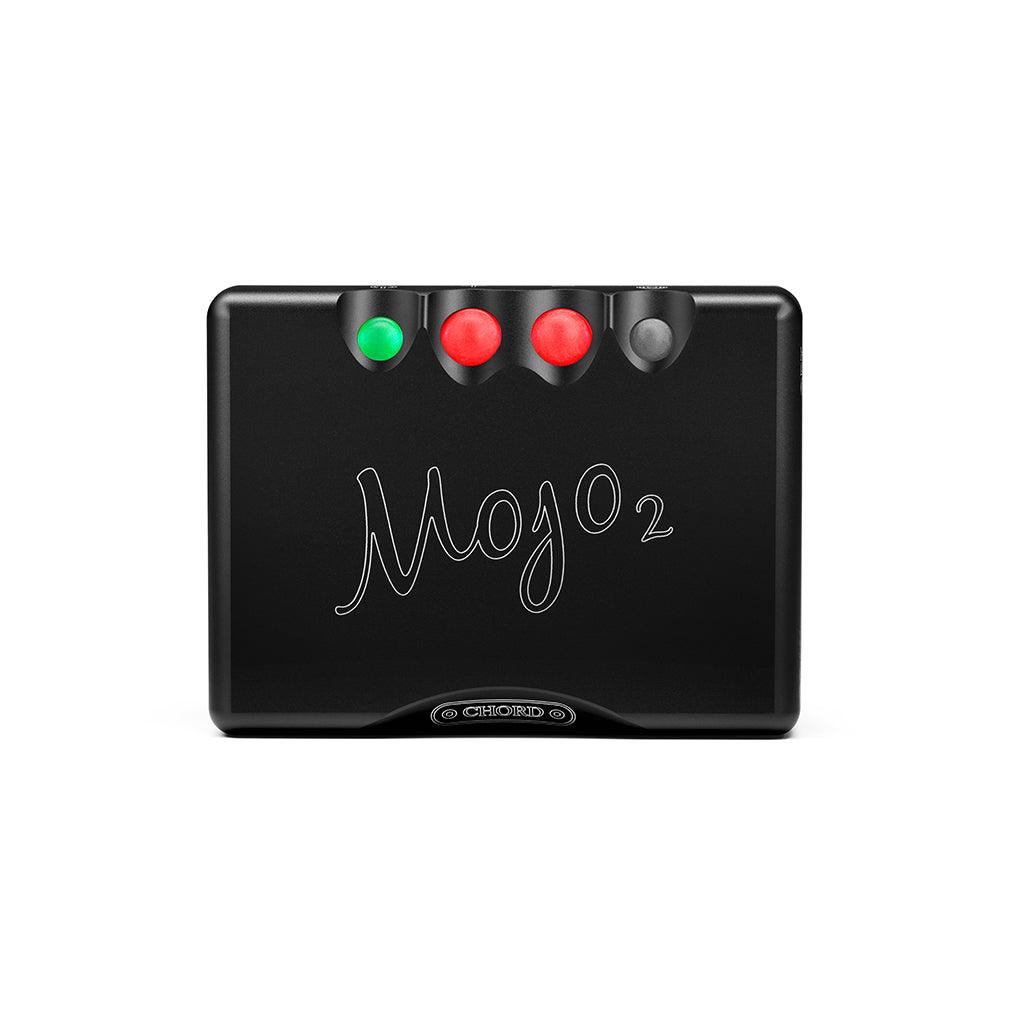 The original Chord Mojo redefined what portable audio truly meant by unleashing the full potential of your music on the go and now Chord Electronics has made its successor, the Chord Mojo 2 Portable Headphone Amplifier and Digital to Analog Convertor.
A new menu system, USB-C inputs, advanced battery technology for faster charging speeds and improved battery life, and class-leading build quality combine to make the Chord Electronics Mojo 2 the perfect companion for the modern music lover.
Chord Mojo 2 Highlights
Improved FPGA: more resolution, power and efficiency
Improved battery: FPGA-controlled management plus improved capacity
New menu function
'UHD' DSP: advanced EQ adjustment for headphones, file formats and personal taste
Improved WTA filtering: 40 DSP cores for better transparency and lower noise
High-speed USB-C input
Two 3.5 mm headphone outputs
Wireless-ready - simply add the Poly streamer/server
Five digital inputs: coaxial, dual-data coax, optical, Micro-USB and USB-C
Dynamic range 125.7 dB A wt.
Noise 2.7 uV A wt., no measurable noise floor modulation
DAC AND HEADPHONE AMPLIFIER IN ONE
The British designed, engineered and built Mojo 2 is the most advanced portable DAC and headphone amplifier in the world.
Distinctly different from all other devices, Mojo 2 uses proprietary British digital audio technology perfected over more than two decades, coupled to a powerful 'FPGA' processor. The result is class-leading sound quality both on the move or at home, with the power to effortlessly drive any headphones. For music just as the artist intended, Mojo 2 brings you closer to the music than any other portable.
The Mojo 2 is designed, engineered and handmade in the UK. It benefits from high-grade, bead-blasted aluminium casework, finished with a high-quality black anodization. Control is via four polychromatic polycarbonate control spheres. 
UNIQUE FPGA TECHNOLOGY
For more than 20 years, Chord Electronics has exclusively used powerful programmable (FPGA) circuits with custom coding to provide the most advanced digital-to-analogue conversion performance in the world. With digital audio technologies perfected over two decades, Mojo 2 contains more digital audio know-how than any other small DAC, resulting in unrivalled sound quality, all backed by peerless technical measurements from the lab.
CONNECT AND CONTROL
Mojo 2 offers several ways to connect to digital devices, including smartphones, tablets, and laptops. Digital inputs include fast-transfer USB-C, Micro USB, optical, and coaxial, with charging via a separate Micro USB input.
There are two 3.5mm headphone outputs, meaning two can listen simultaneously. Mojo's polychromatic light up buttons offer simple control with an additional visual guide to the device's settings. A new menu button offers navigation through a new range of features, including the new completely transparent UHD DSP function.

A Coaxial input
B USB-C input
C Micro-USB input
D Micro-USB charging input
E Optical input
F Charge status LED
G Menu button (new)
H Volume down/menu '-'
I Volume up/menu '+'
J Power button
K Headphone outputs (2x 3.5mm)
COMPATIBLE WITH POLY FOR STREAMING
Completely compatible with our wireless streaming module Poly, allowing for wireless integration to your system.
UHD DSP

The new Mojo 2 benefits from several new features, chief of which is a revolutionary lossless DSP, the first of its kind in the world. The innovative new 'UHD DSP' is fully transparent, enabling comprehensive tone adjustments across the frequency range, without any degradation in sound quality. The new technology gives Mojo 2 unrivalled compatibility with today's wide-ranging choice of headphones, regardless of type and sonic signature, plus flexibility with different source components and digital file types.
The proprietary technology uses a 104-bit custom DSP core running at 705/768 kHz: no other audio DSP offers the same accuracy.
The unique UHD DSP enables fine-tuning across the full frequency range with 18 steps of adjustment per frequency banding: lower bass, mid-bass, lower treble and high treble.
Improved controls

A related key feature is the introduction of a menu system. Navigated via a new (fourth) control sphere, the menu brings a mute function, four-setting crossfeed adjustment, a button-lock feature for travelling, plus the fully lossless tone controls.  
The volume control range has also been improved from +18 dB to -108 dB, and now benefits from two distinct operational ranges: low and high volume. 
A new four-setting crossfeed function, also DSP-controlled, brings speaker-like spatial effects for flexible headphone listening.   
New USB-C data input

Digital inputs have increased to four, thanks to a new USB-C data input for greater flexibility. USB-C is featured alongside optical, coaxial (incl. dual-data for the M Scaler) and Micro USB. Two 3.5 mm mini-jack headphone outputs allow up to two people to listen simultaneously.  
Better battery and charging

Mojo 2 benefits from greatly improved battery management, thanks to a new FPGA-based battery-charging system. The tech brings much faster charging rates, coupled with a huge 75 % reduction in power loss for cooler, more efficient charging. Capacity is up by 9 %, resulting in better efficiency and improved battery life, which is now better than eight hours. 
Mojo 2's established 'Intelligent Desktop Mode' technology has also been improved, with an isolated battery and PSU redesign to support battery-free operation without any losses in sound quality, plus improved filtering and isolation. When in desktop mode, the battery is disconnected after trickle charging in order to maximize battery life.
Improved transparency
Mojo 2 is now DC-coupled with a digital DC servo. It benefits from an improved WTA (Watts Transient Aligned) filter, now offering 40,960 taps (the technical indicator of how complex the interpolation filter is), using 40 DSP cores.
Additionally, an improved noise-shaper offers greater depth and detail perception, plus improvements to the 4e Pulse Array DAC introduce lower distortion and out-of-band noise. Greater neutrality has also been achieved, thanks to the elimination of coupling capacitors. 
TECHNICAL SPEC
Inputs
1x USB-C 768kHz/32-bit Capable Input

1x Micro USB 768kHz/32-bit Capable Input

1x 3.5mm Jack Coaxial 768kHz/32-bit Capable Input (compatible with M Scaler Dual-Data)

1x Optical TOSLINK 96kHz/24-bit Capable Input

1x Micro USB 2 A Charging Input
Outputs 
Specifications
Output Power @ 1 kHz/300 Ohms: 90mW

Output Power @ 1 kHz/30 Ohms: 600mW

Output Impedance: 0.06 Ohms

Dynamic Range: 125dB

THD @ 2.5 V/300 Ohms: 0.0003%

Battery Life: 8 Hours

Weight: 185g (0.4lbs)

Dimensions: 83mm (l) x 62mm (w) x 22.9mm (h)
Reviews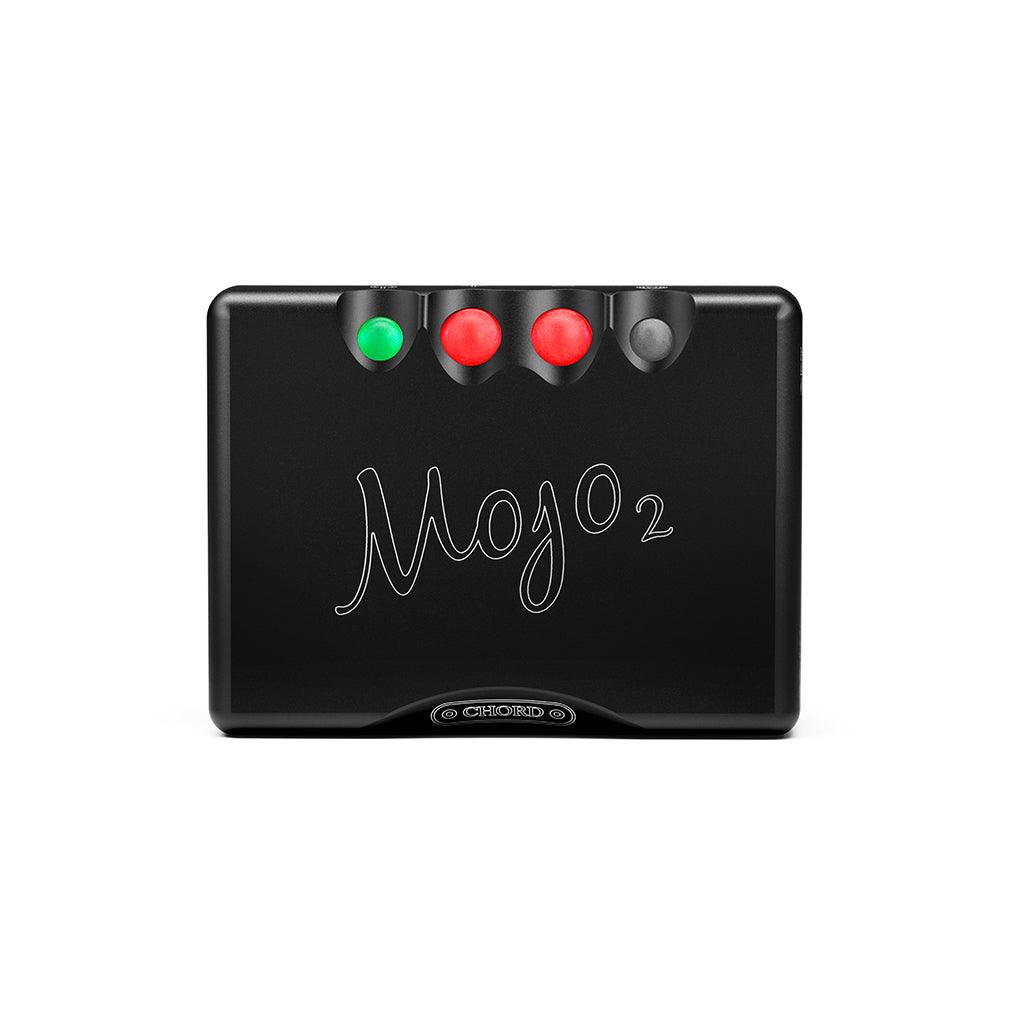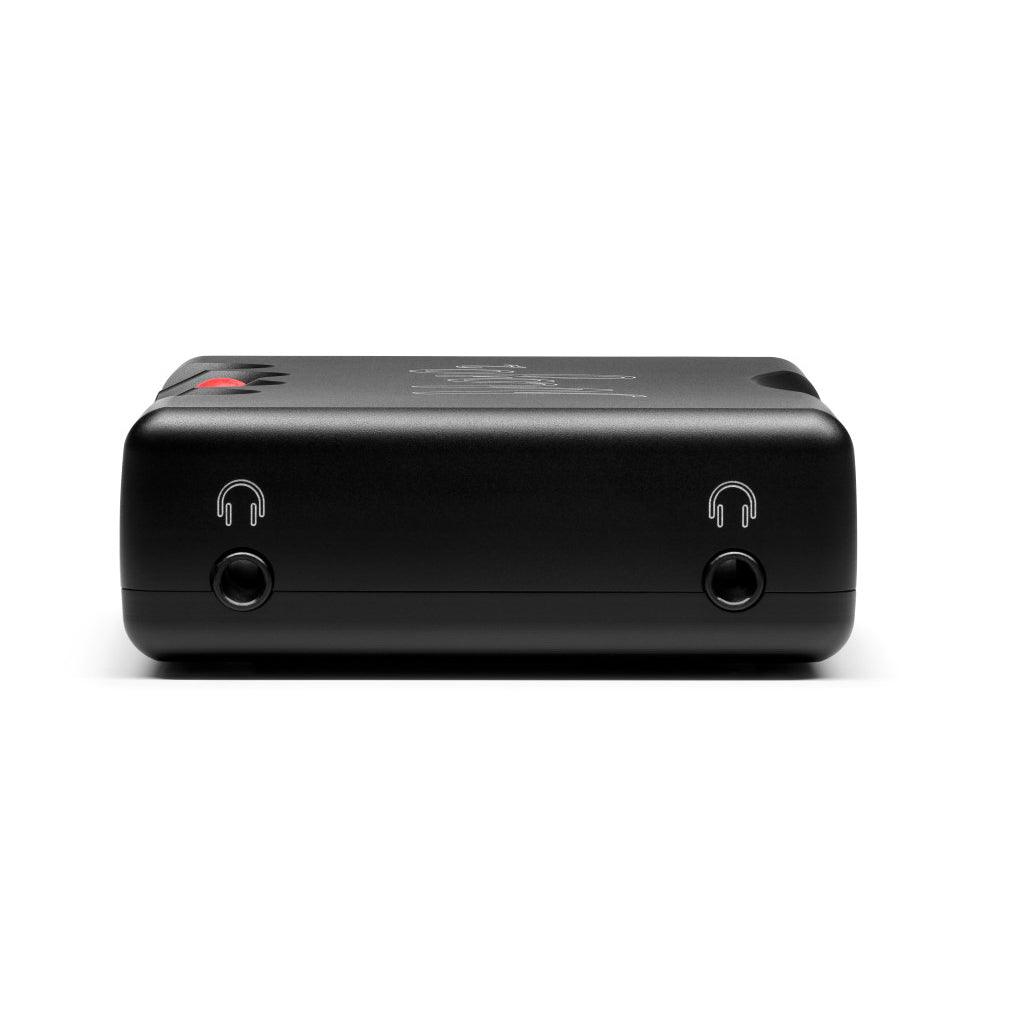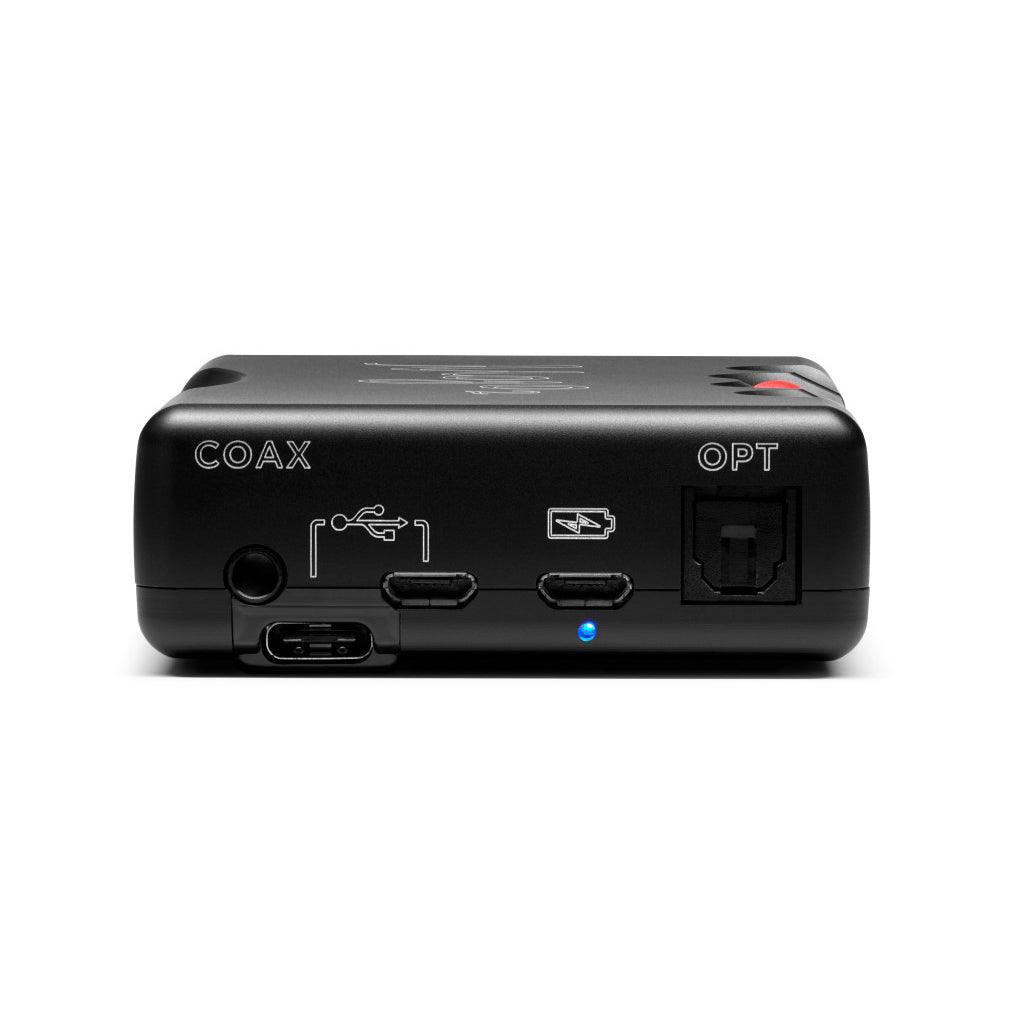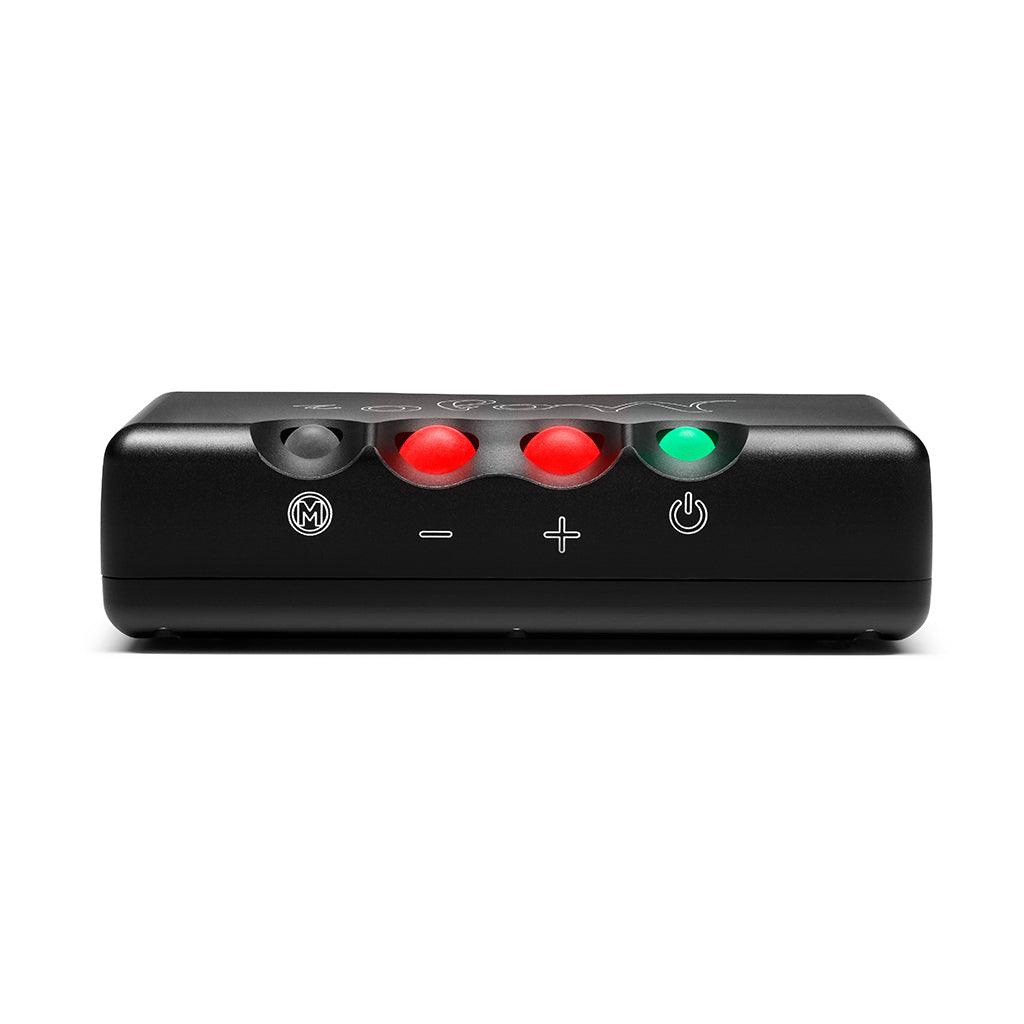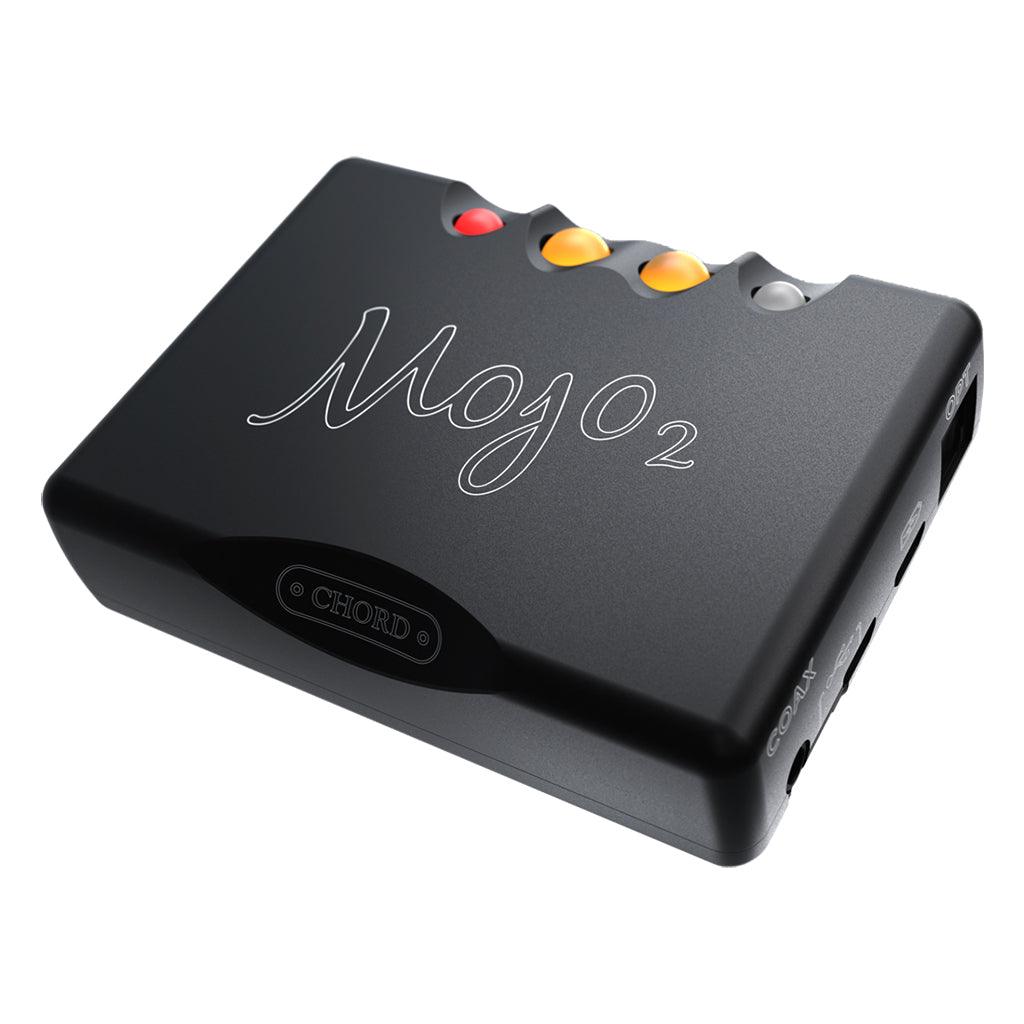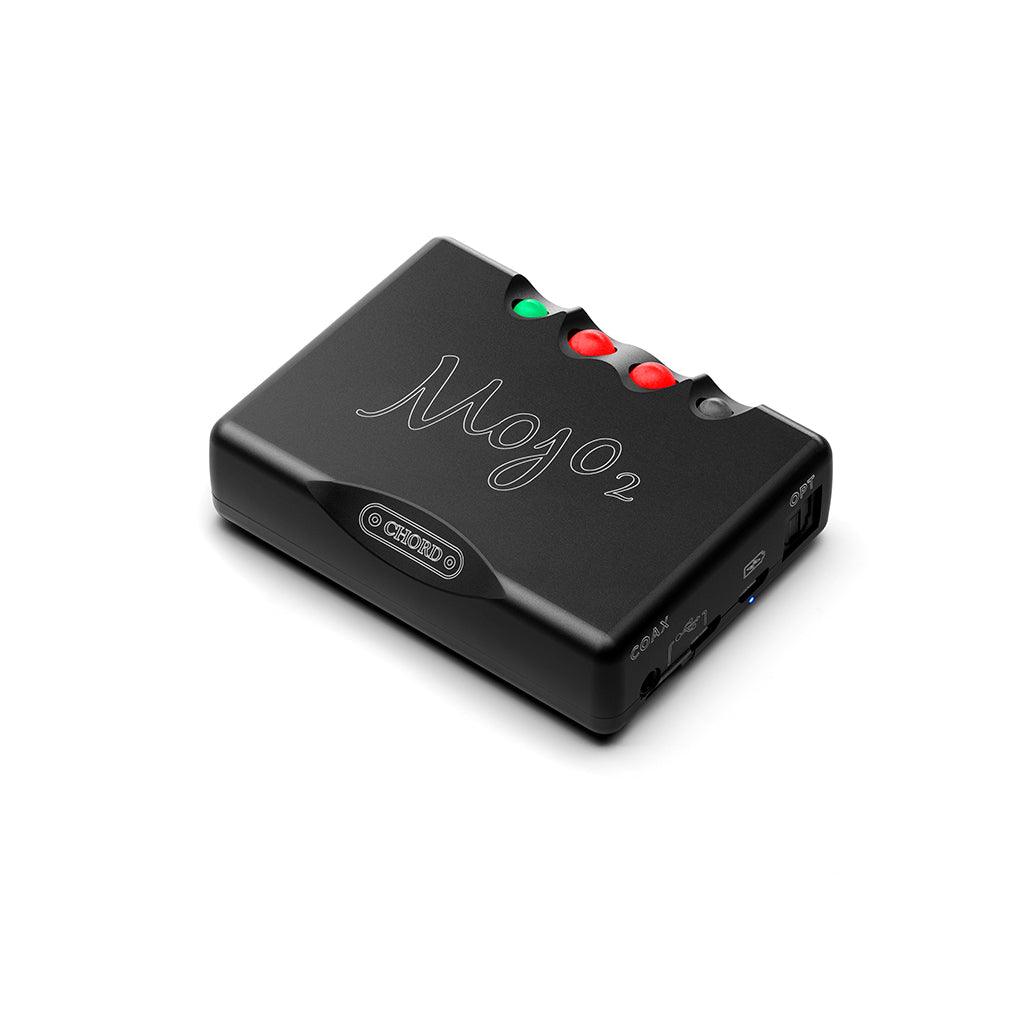 Add to cart