Headphones.com
Chord Huei Phono Pre-Amplifier
Sale price
$

1,775
Regular price
Unit price
per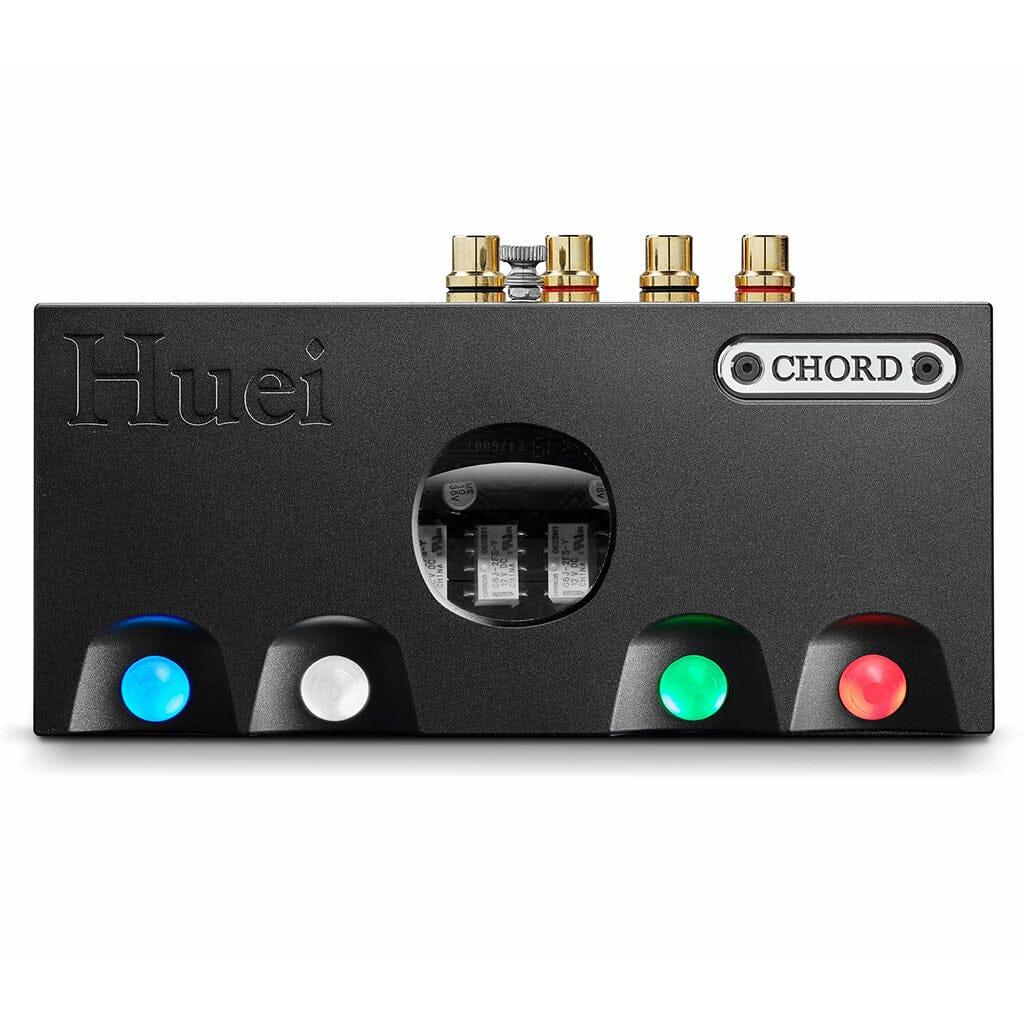 Elevate Your Turntable Experience
Introducing the Chord Huei Phono Stage, a masterpiece born from 30 years of amplifier-building expertise. This remarkable device brings together Moving Magnet (MM) and Moving Coil (MC) compatibility, seamlessly integrating turntables into your audio setup with the same high standards of amplification that Chord Electronics is renowned for. Designed, engineered, and meticulously manufactured in Great Britain, the Huei Phono Stage is poised to deliver an unmatched vinyl experience that matches the legacy of Chord Electronics.
Comprehensive Gain and Impedance-Matching
Huei redefines versatility with its comprehensive gain and impedance-matching options. Achieving the perfect sound is made effortless through its high- and low-gain switching settings, accessible via intuitive front-panel controls. Seamlessly switch between Moving Magnet and Moving Coil functionality, and experience the convenience of multiple options for impedance-matching. Huei's advanced design introduces ultra-low-noise microprocessor control, a notable first for a Chord Electronics phono preamp. With memory functionality, eight-stage switchable gain, and a rumble filter, Huei ensures your system compatibility and audio satisfaction.
Precision-Machined Elegance
Beauty and functionality converge in the Huei's precision-machined aircraft-grade aluminium billet construction. With a design reminiscent of the Qutest DAC, Huei boasts a top-mounted viewing window, providing a tantalizing glimpse into the illuminated electronics within. The iconic polychromatic control spheres, characteristic of Chord Electronics' digital products, grace the design and offer direct access to Huei's gain and impedance settings, MM/MC cartridge selection, and on-board rumble filter. The elegance of the Huei Phono Stage goes beyond its visual appeal—it's a stylish and practical solution that integrates turntables seamlessly into your audio system.
Balanced and Unbalanced Outputs
Engineered to perfection, Huei offers both unbalanced (RCA) and balanced (XLR) outputs with RCA inputs, ensuring versatility in connectivity. The inclusion of high-quality 12V external power supply guarantees the consistent delivery of power and performance that is synonymous with Chord Electronics. Experience the culmination of precision engineering and advanced audio technology in the Chord Huei Phono Stage—a masterpiece designed to enrich your audio journey.
Technical Specifications
Supported Cartridges: Moving Magnet and Moving Coil
Inputs: 1x Stereo unbalanced RCA input
Outputs: 1x Stereo unbalanced RCA output, 1x Stereo balanced XLR output
Input Impedance: Moving magnet: 47,000Ω, Moving coil: 100Ω – 3,700Ω, 12-step user selectable
Gain Range: Moving magnet: 21dB – 42dB, Moving coil: 49dB – 68dB, 8-step user selectable
Input Noise: 1.1nV/Hz
Max Output Voltage RMS: 20v RMS
Equalisation Response: RIAA Curve
Equalisation Accuracy: +/- 0.1dB
Frequency Response: RIAA Curve = 12Hz to 25kHz
Rumble Filter: Rausch Slope -24dB per octave below 50Hz
Output Impedance: 520Ω (resistive)
Input Power Supply: 12v – 100v to 240v 50/60Hz PSU
Dimensions: 4.5cm (H) 16cm (W) 8.8cm (D)
Weight: 657g
Package Contents
Chord Huei Phono Stage
High-Quality 12V External Power Supply
Documentation
Reviews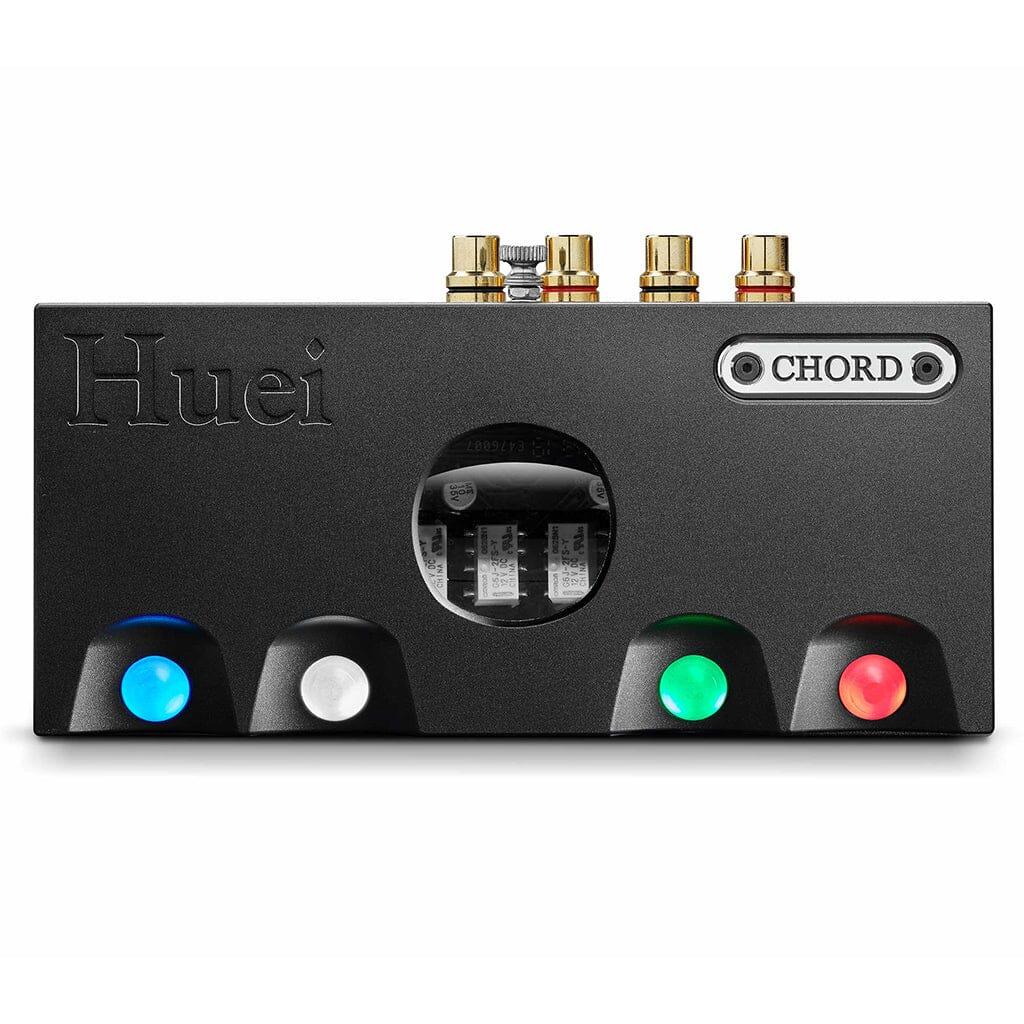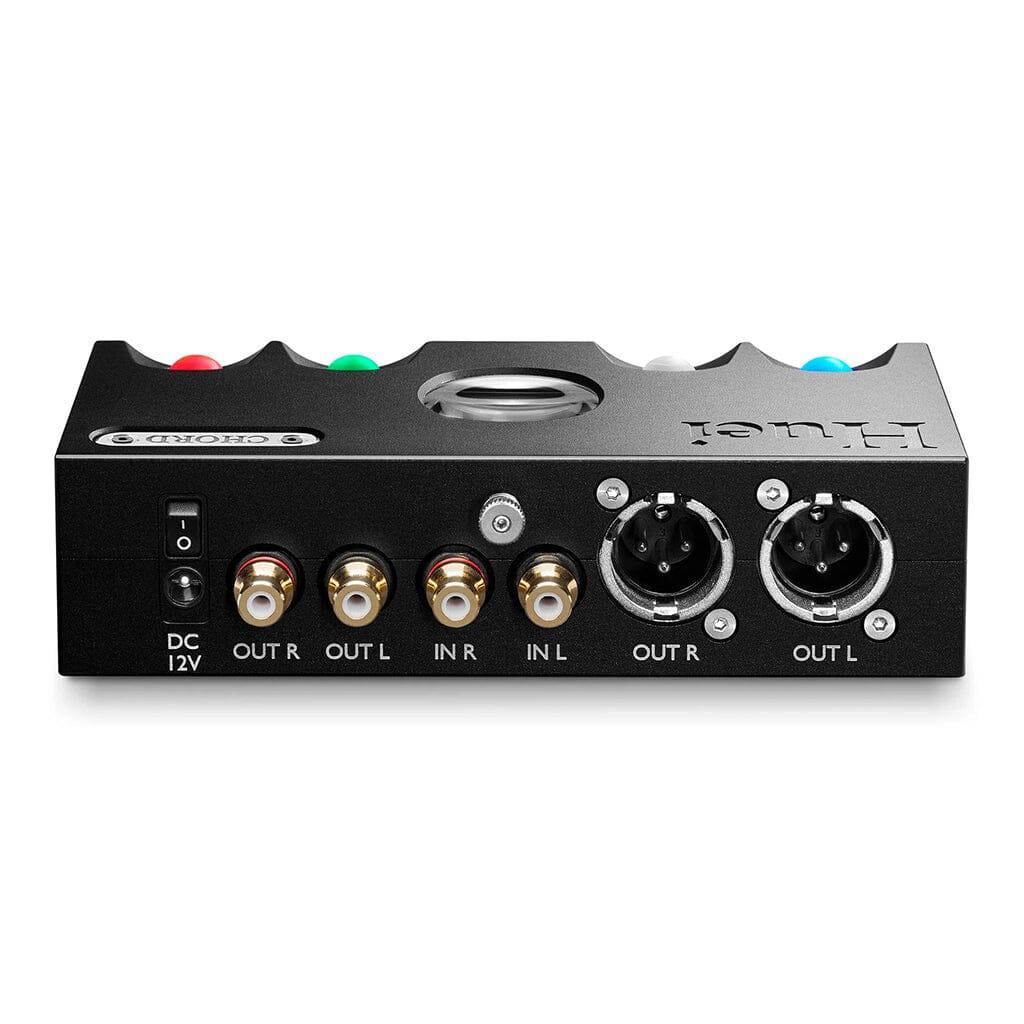 Add to cart