Burson Audio
Sale price
$3,499
Regular price
$4,199.00
Save 17%
Unit price
per
Amplifier type

More information

Translation missing: en.products.product.amplifier_type_info
Solid-state
Connectivity

More information

Connectivity refers to the method in which the headphones connect to the audio source. Headphones can be either wired or wireless.
Wired
Portability

More information

DACs and amplifiers can either be carried around or meant for static desktop use
Not Portable
Pre-order now
Your order will ship as soon as this product is in stock!
365-day returns
Don't love it? Return it any time in the first year of ownership for a small fee
View full details
Burson Audio
Burson Audio Soloist Voyager
Sale price
$3,499
Regular price
$4,199.00
Save 17%
Unit price
per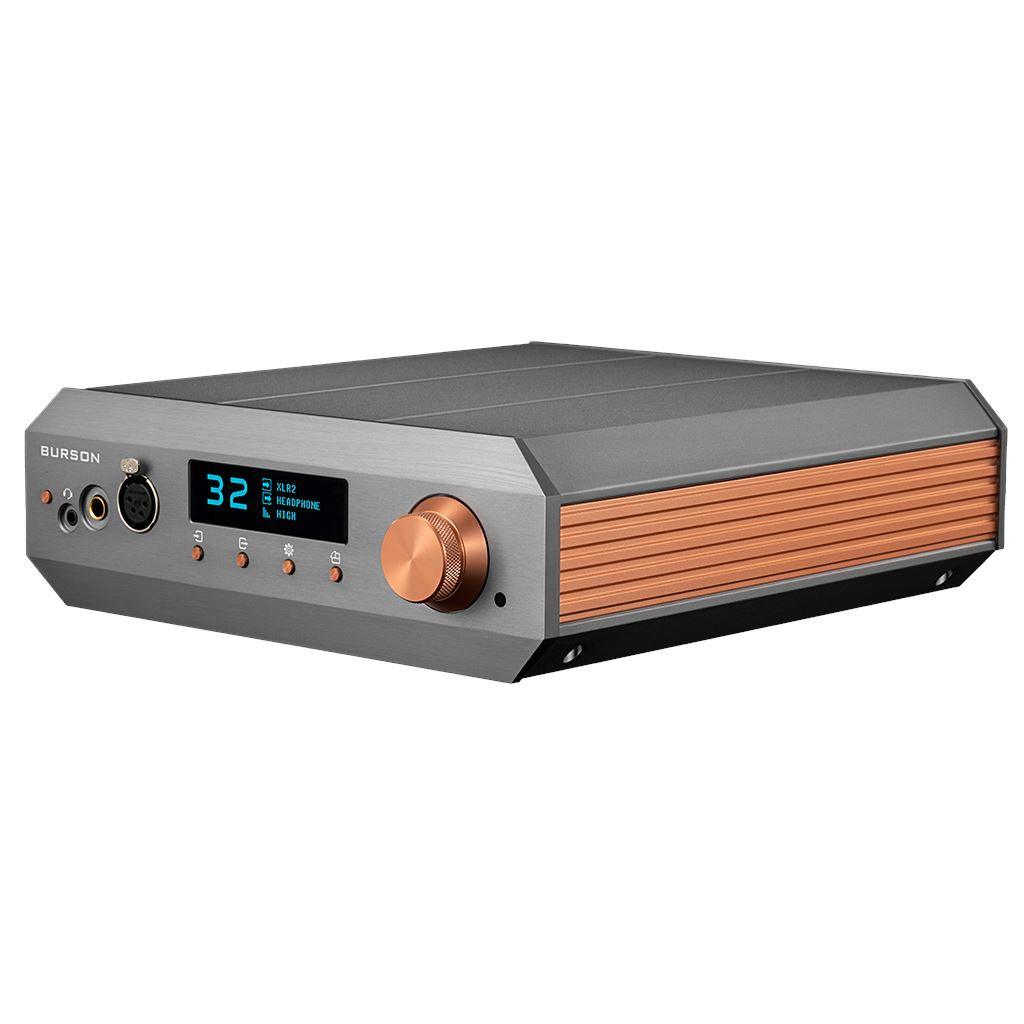 Experience the Pinnacle of Audio Engineering with the Soloist Voyager
Enter the world of supreme sound with the Burson Audio Soloist Voyager, a state-of-the-art Class A headphone amplifier and preamp. This TOTL (top-of-the-line) device is not just an amplifier; it's an embodiment of Burson's relentless pursuit of audio perfection. With its innovative power supply design, including the latest v2 Silent Power modules, the Soloist Voyager ensures an astoundingly low noise level of 0.8nVrms, setting new standards in audio clarity and purity.
Revolutionary Design for Unmatched Performance
The Soloist Voyager is Burson's testament to pushing technological possibilities. It features unique elements like Max Current Power Supplies, discrete audio opamps, new Silent Power regulators, and premium mono-channel volume controls. The meticulously designed enclosure isn't just a case but a critical component that provides essential cooling. Every aspect of the Soloist Voyager has been engineered to enhance your listening experience.
A Symphony of Power and Clarity in Class-A
Embrace the lifelike soundstage and dynamic power of pure Class-A amplification with the Soloist Voyager. Its mirrored dual mono, fully balanced design, hosts two separate amplifiers, each independently powered to eliminate cross-channel distortion. The result is a sound that's as close to live as it gets - powerful, clear, and expansive.
Two Decades of Burson Opamps Excellence
Burson Audio's journey over the last 20 years has seen them develop some of the finest discrete audio op-amps. These op-amps are used in every stage of the Voyager's signal path, delivering the signature Burson sound: rich, dynamic, and crystal clear. Whether you're a DIY enthusiast, a recording engineer, or just a lover of great sound, the Voyager is designed to impress.
In Pursuit of the Purest Sound
At the heart of the Voyager's superior sound quality is Burson's premium Silent Power Modules (SPM02), ensuring electricity of the highest quality for audio amplification. These modules dramatically reduce noise levels to just 0.8nVrms, more than 200 times quieter than conventional power regulators. This phenomenal noise suppression brings an unprecedented purity to your music, letting every note shine in its full glory.
Volume Control Perfected
The Voyager doesn't just play music; it immerses you in it. Thanks to the MUSES72320 volume control, renowned for its -112dB dynamic range and used by industry giants like Pass Labs and AVM, the Voyager offers unparalleled precision in volume adjustment. With a discrete buffer per channel, it eliminates any possibility of interference, ensuring an undistorted, clear sound at any volume.
Tailored Listening Experience
The Voyager goes beyond just playing music; it tailors the listening experience to your preferences. With selectable hardware-based crossfeed for headphones, soundstage balancing for speakers, and a unique headphone + subwoofer listening mode, the Voyager is as versatile as it is powerful. Whether through headphones or speakers, you get to enjoy music just the way you like it.
Aesthetic Brilliance Meets Functionality
The Soloist Voyager isn't just about phenomenal sound; it's a piece of art. Its dual mono Class-A design is complemented by a custom-designed cooling system, not only ensuring efficient heat dissipation from an 80-watt idling current but also adding an aesthetic appeal to any space.
Embark on Your Sonic Journey with the Voyager
The Soloist Voyager is more than an audio device; it's an invitation to experience music like never before. Its unique combination of unconventional engineering and timeless design, much like a Bugatti or B&W Nautilus, makes it a masterpiece in audio technology. It stands ready to take you on a mental journey through your favorite tracks, offering upgrade paths for further personalization. With the Voyager, your musical exploration knows no bounds.
Burson Audio Soloist Voyager Specifications
Technical Specifications of Burson Audio Soloist Voyager
Input Impedance
38kΩ
Frequency Response
± 1 dB 0 – 48Khz
THD
<0.0015%
Output Impedance (Amp)
0.5Ω
Output Impedance (Pre Out)
25Ω
Inputs
(x2) XLR, (x2) RCA, (x1) Mic Bypass
Outputs
(x1) XLR Preamp, (x1) RCA Preamp, (x1) RCA Subwoofer Output, (x1) XLR Headphone Jack, (x1) SE Headphone Jack
Impedance (Headphone Jack) | Power (XLR / SE) | SNR | Separation
16Ω | 10W/5W | 116db | 99%
32Ω | 8W/4W | 111db | 99%
100Ω | 3.8W/1.9W | 110db | 99%
150Ω | 1.3W/0.65W | 110db | 99%
300Ω | 0.64W/0.32W | 109db | 99.50%
Weight
15 lbs
Dimensions
10.4" x 10.6" x 3.3"
What's In The Box?
Burson Audio Soloist Voyager
Remote Control
Burson V6 Vivid opamps (V7 Vivid installed with Deluxe)
24v / 5A Power Supply w/ power cable
DELUXE package includes Super Charger 5A + V7 Pro Vivid OpAmps
Reviews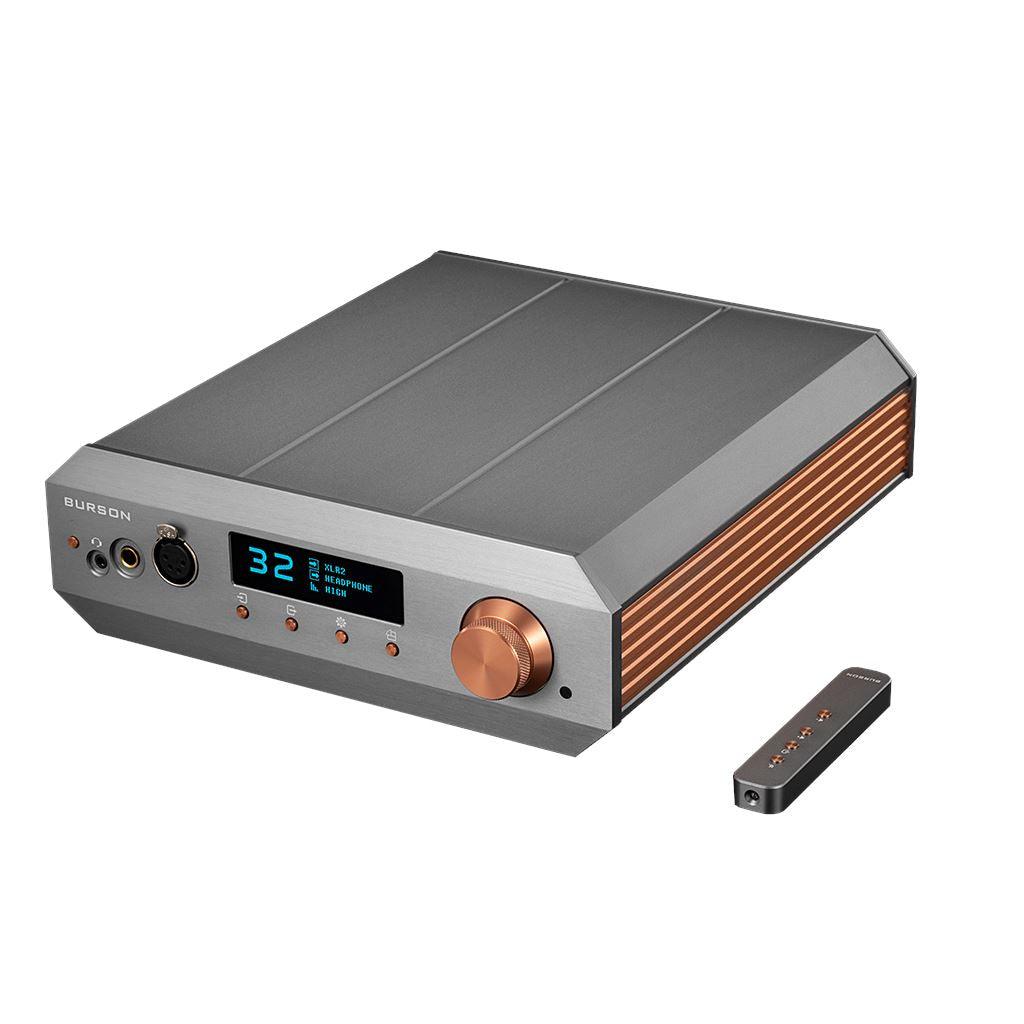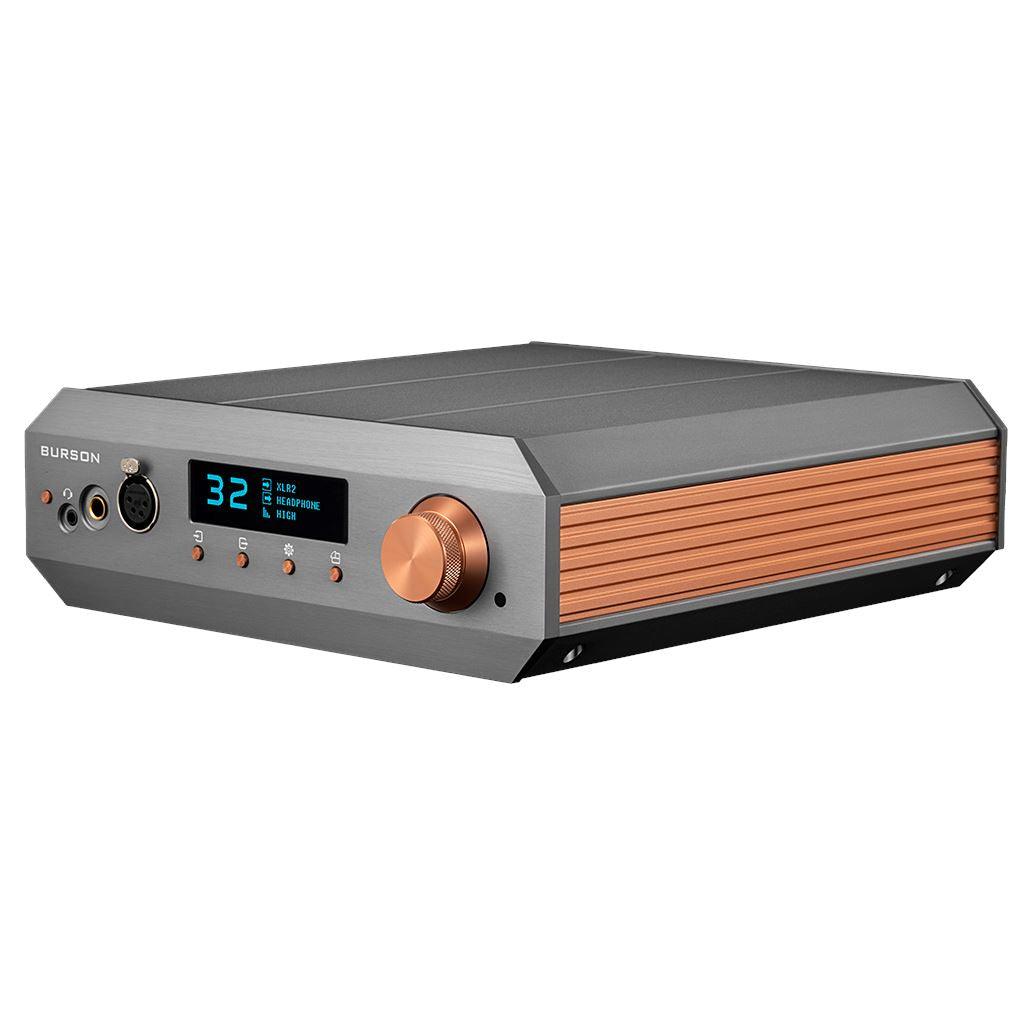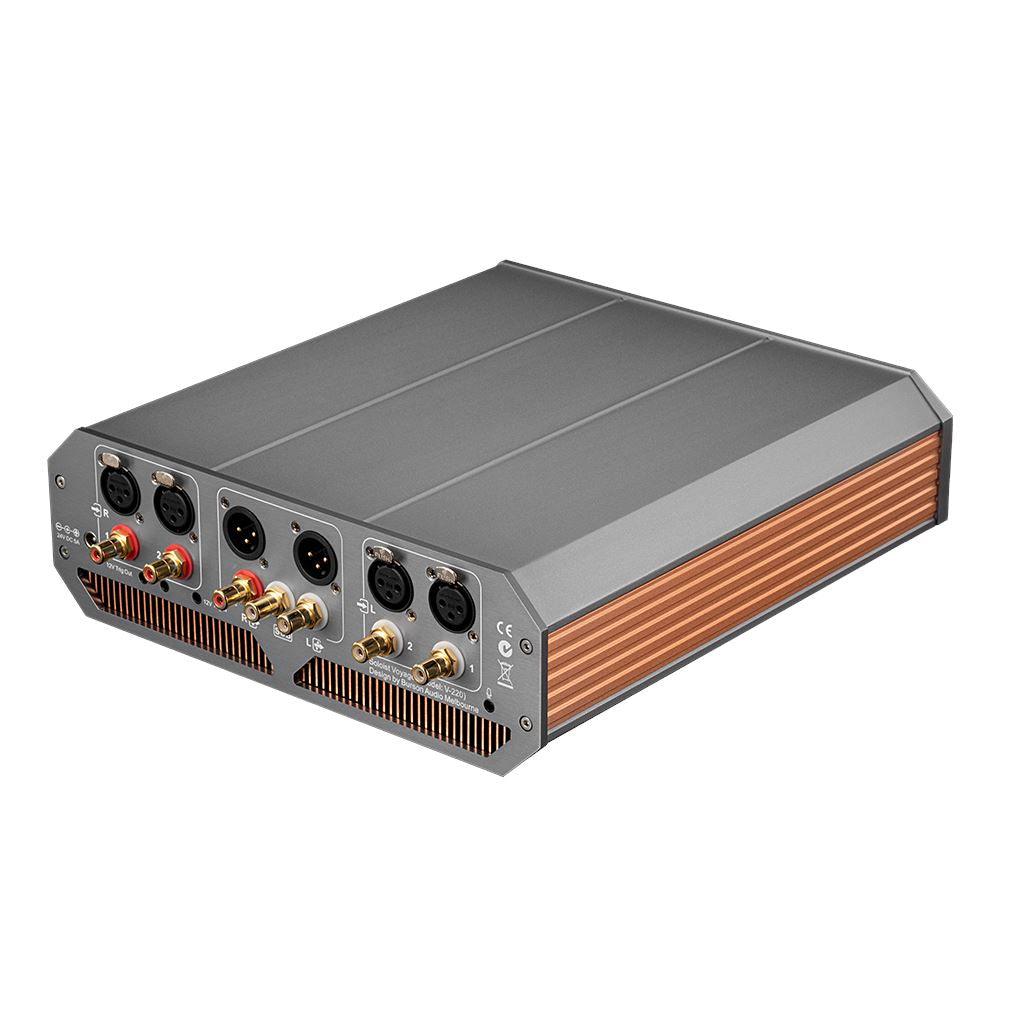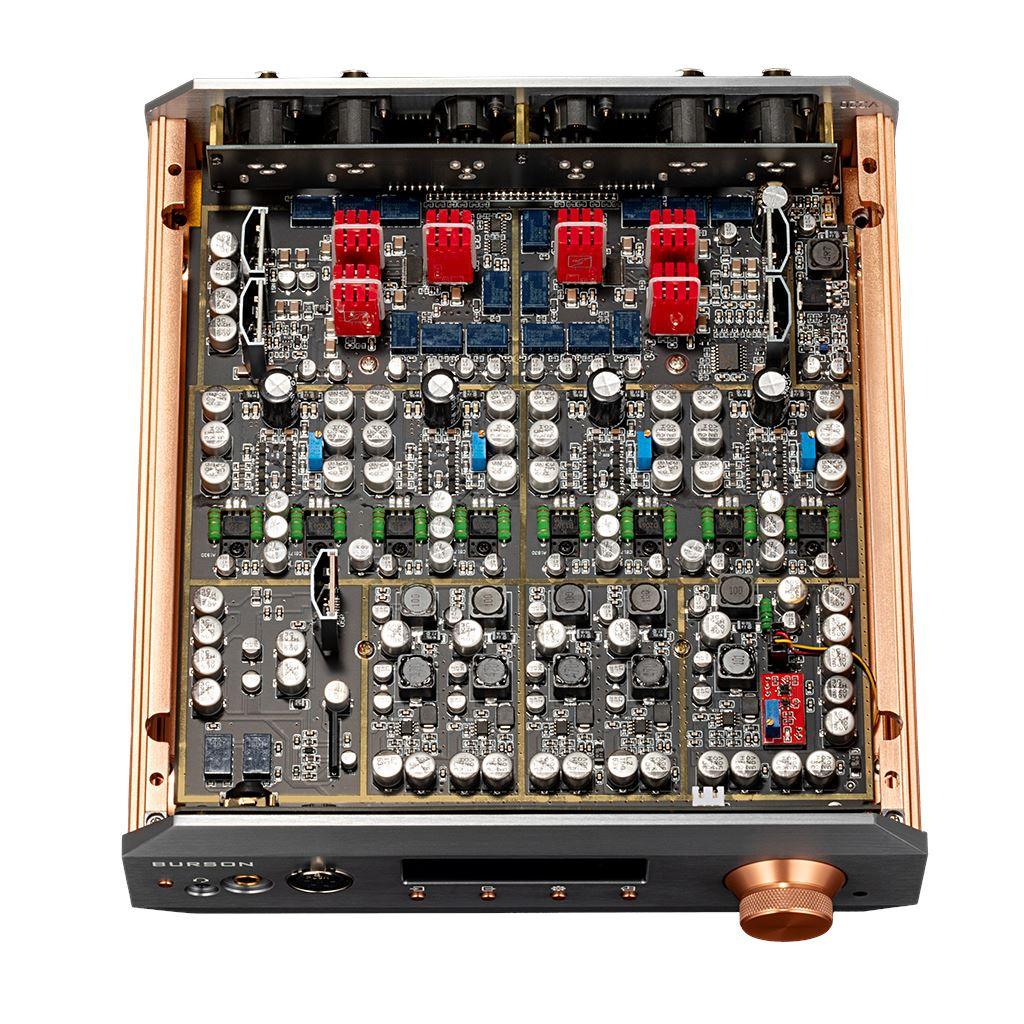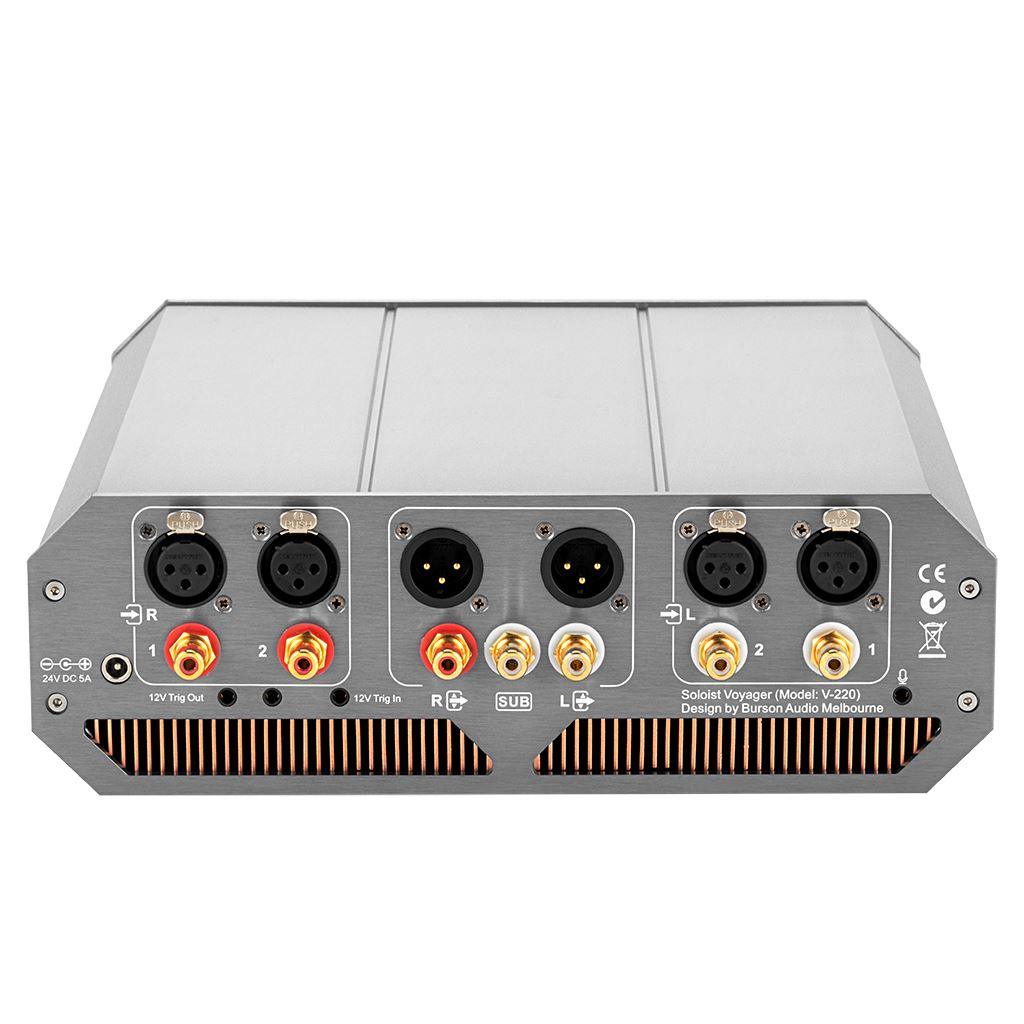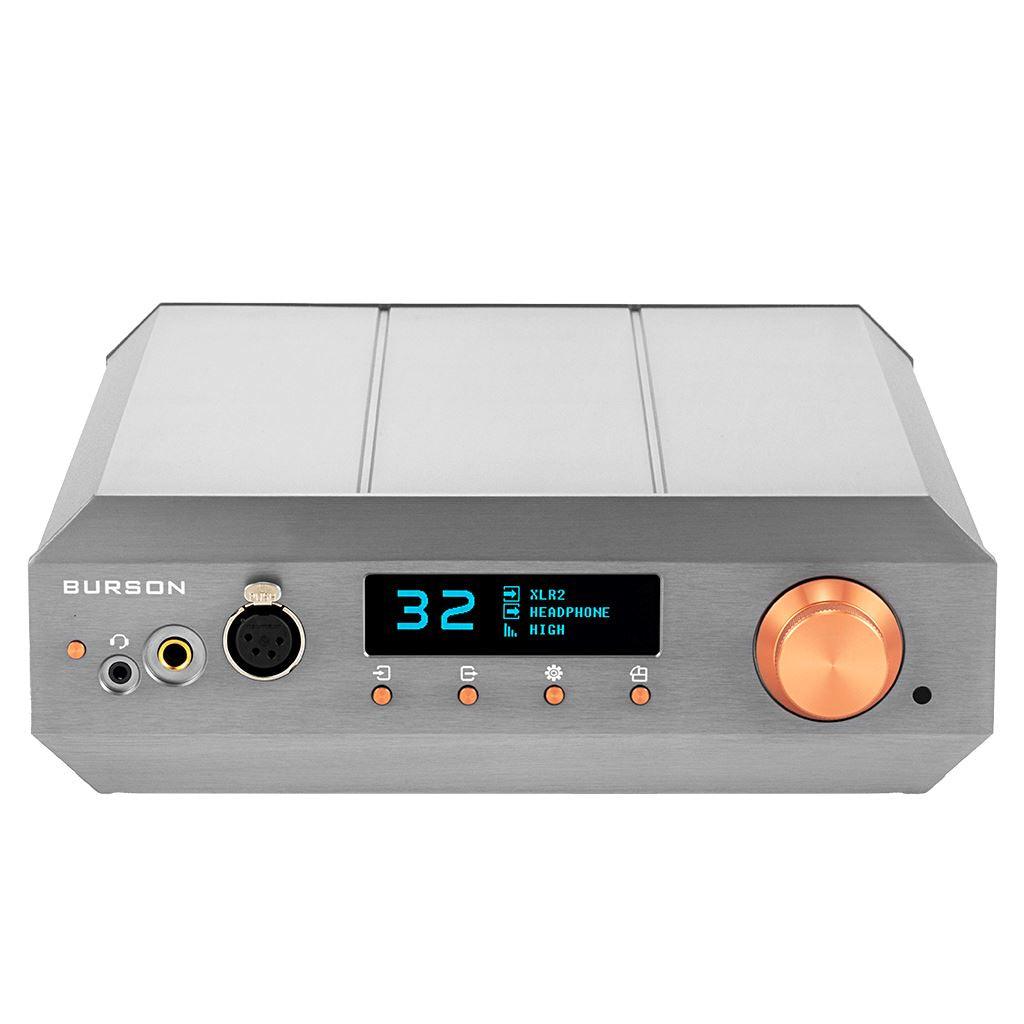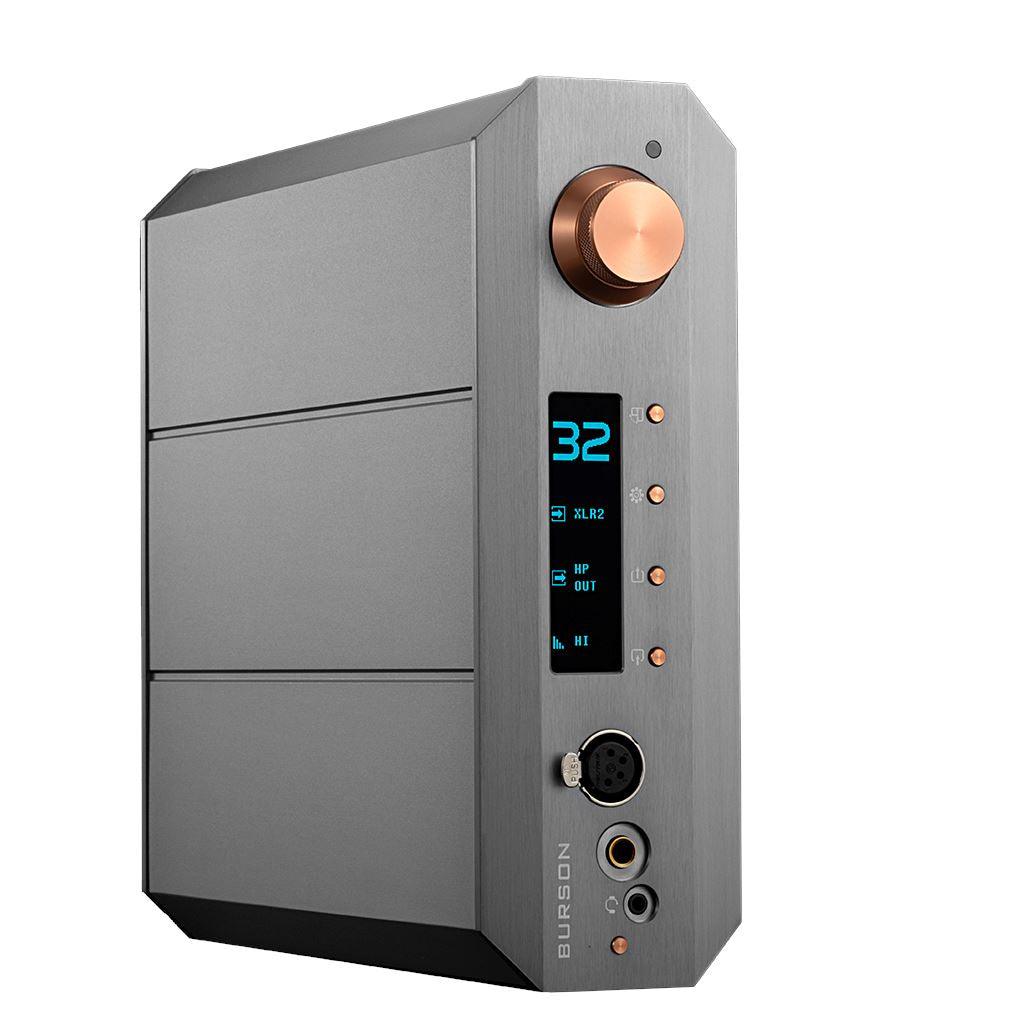 Preorder now