Burson Audio
Sale price
$

2,200
Regular price
Unit price
per
Amplifier type

More information

Translation missing: en.products.product.amplifier_type_info
Solid-state
Connectivity

More information

Connectivity refers to the method in which the headphones connect to the audio source. Headphones can be either wired or wireless.
Wired
Portability

More information

DACs and amplifiers can either be carried around or meant for static desktop use
Not Portable
View full details
Burson Audio
Burson Audio Soloist 3 GT
Sale price
$

2,200
Regular price
Unit price
per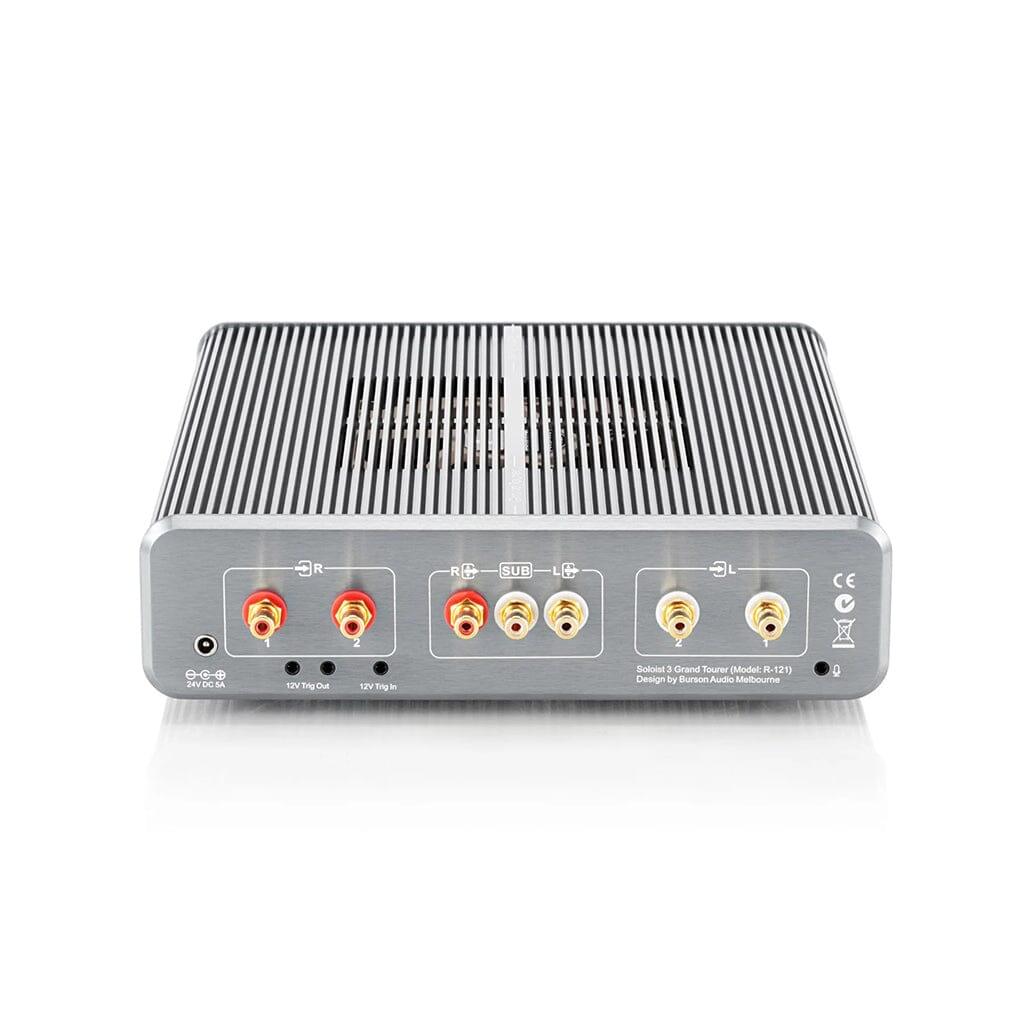 Unleash Audiophile Power and Precision with Burson Soloist 3 GT
Introducing the Burson Soloist 3 Grand Tourer (GT), an absolute powerhouse that redefines class A single-ended headphone amplifiers. Immerse yourself in the world of high-fidelity audio with 10W per channel, an innovative power supply, and a symmetrical dual-mono layout for an unprecedented sonic experience.
The Epitome of Sonic Excellence
Discover the Soloist 3 GT, a meticulously crafted benchmark in headphone amplification. Boasting a revolutionary design, it incorporates a cutting-edge power supply architecture featuring modular elements, while the inclusion of Silent Power modules achieves a staggering SNR of 116dB, setting a new standard for audio purity and precision.
A Symphony of Sound
Embrace the symmetrical design philosophy that defines the Soloist GT series. This innovative layout, with dual mono amps in mirrored symmetry, generates an astonishingly deep and pitch-black soundstage. The symmetrical construction paves the way for unparalleled audio performance, ensuring each detail is presented with breathtaking clarity.
Precision Volume Control
The Soloist 3 GT takes volume control to an elite level. Employing an elitist volume control mechanism featuring the MUSES72320 volume control and V6 Vivid discrete buffer, this amplifier eradicates cross-channel interference. Revel in an expansive soundstage and experience sonic excellence in its truest form.
Personalized Audio Journey
Experience headphone listening like never before with the Soloist GT's hardware-based crossfeed emulation levels. These three distinct levels mimic the immersive sound of live music and loudspeakers, elevating your favorite tracks to new heights without introducing unwanted distortions.
Exceptional Cooling and Design
The Soloist 3 GT showcases Burson's innovative prowess with active cooling, ensuring optimal performance at all times. This active cooling approach, combined with the largest heat sink for any headphone amp, leads to an unrivaled sonic experience. With a redesigned enclosure and the quiet precision of Noctua's fan technology, the Soloist 3 GT operates silently, enveloping you in your music.
Technical Specifications and Package Contents
Input impedance: 35 KΩ
Frequency response: ± 1 dB 0 – 48Khz
THD: <0.0015%
Output impedance (Headphone Amp): 0.5Ω
Output impedance (Pre Out): 25Ω
Inputs
Outputs
(x1) RCA Preamp
(x1) RCA Subwoofer Output
(x2) SE Headphone Jack
Impedance (Headphone Jack) | Power (SE) | SNR | Separation
16Ω | 10W | 116db | 99%
32Ω | 8W | 111db | 99%
100Ω | 3.8W | 110db | 99%
150Ω | 1.3W | 110db | 99%
300Ω | 0.64W | 109db | 99.50%
Product Specifications
Weight: 11 lbs
Dimensions: 10" x 10.6" x 2.75"
Burson 2 Year Warranty
In the Box
Soloist 3 GT
IC Opamps for warranty diagnostic use
Remote Control
Hex key
24v / 5A Power Supply
Reviews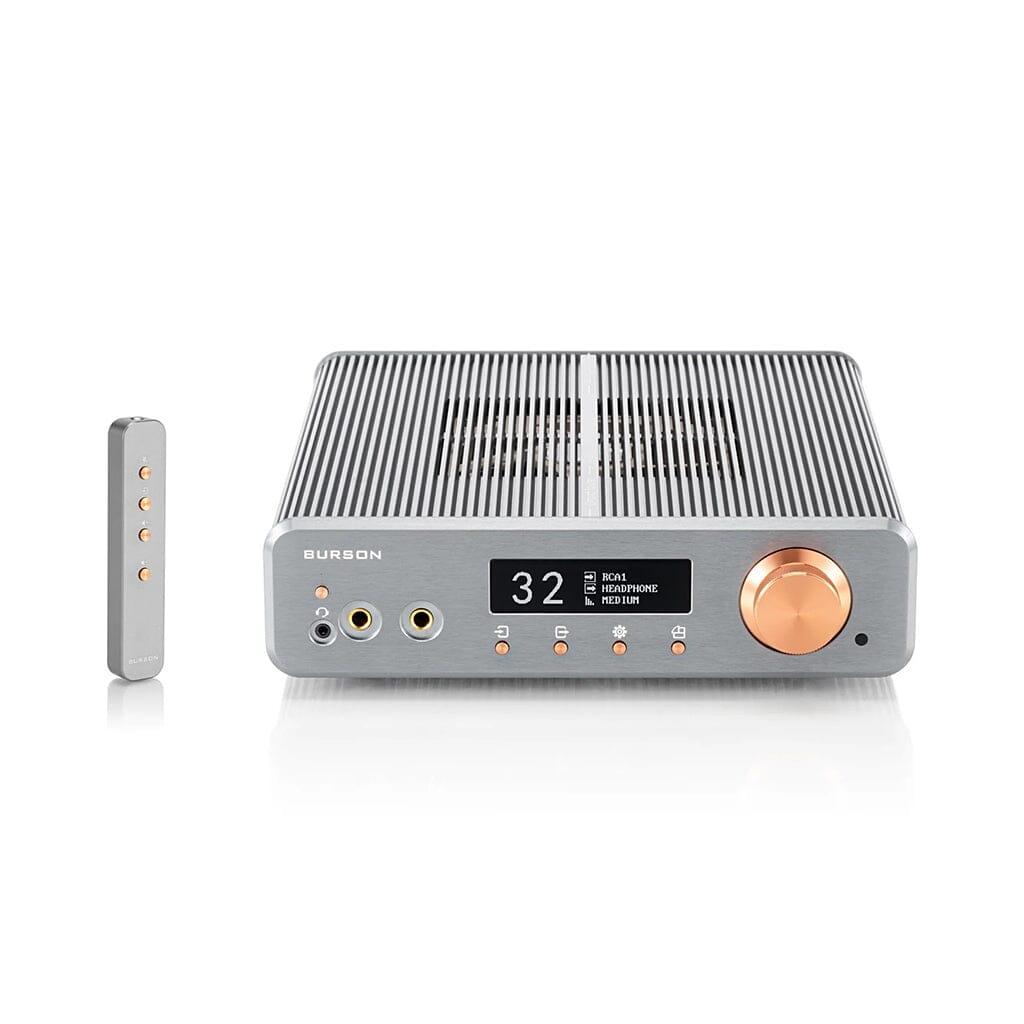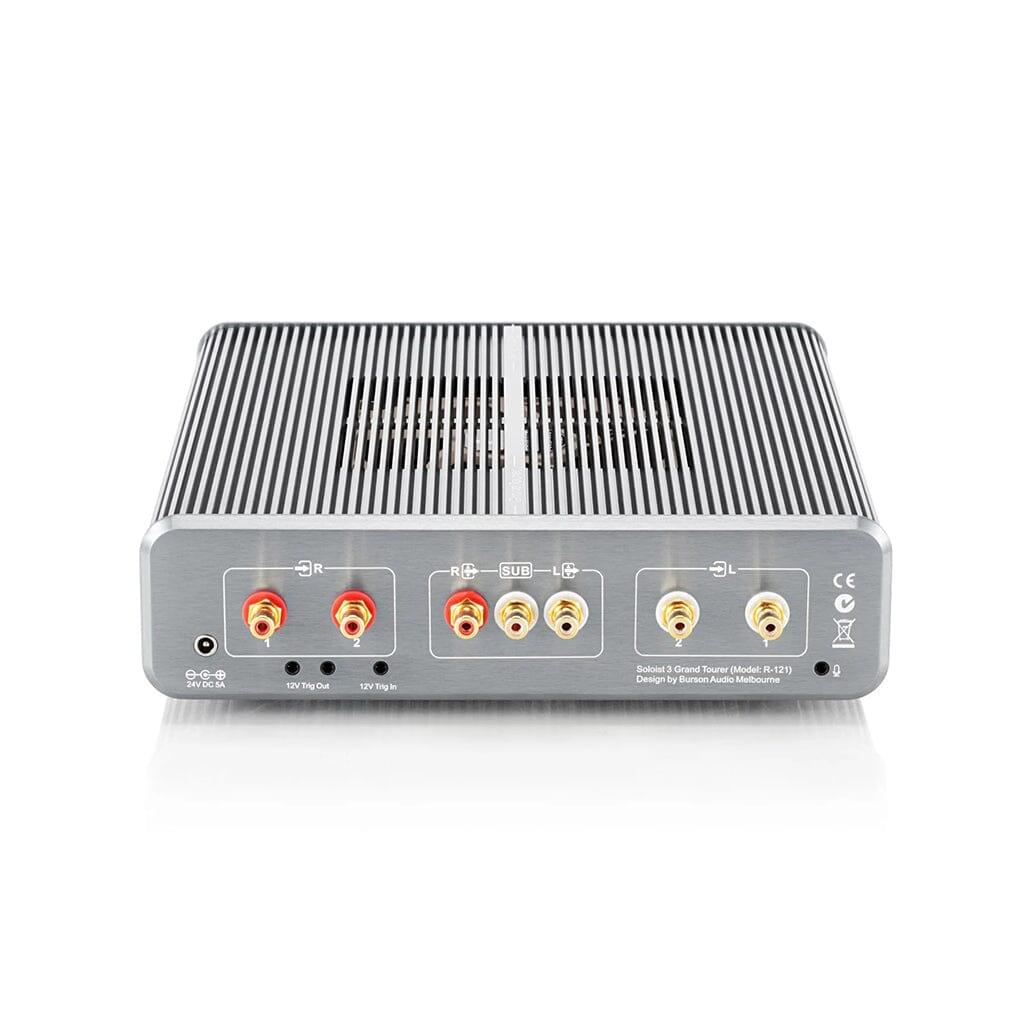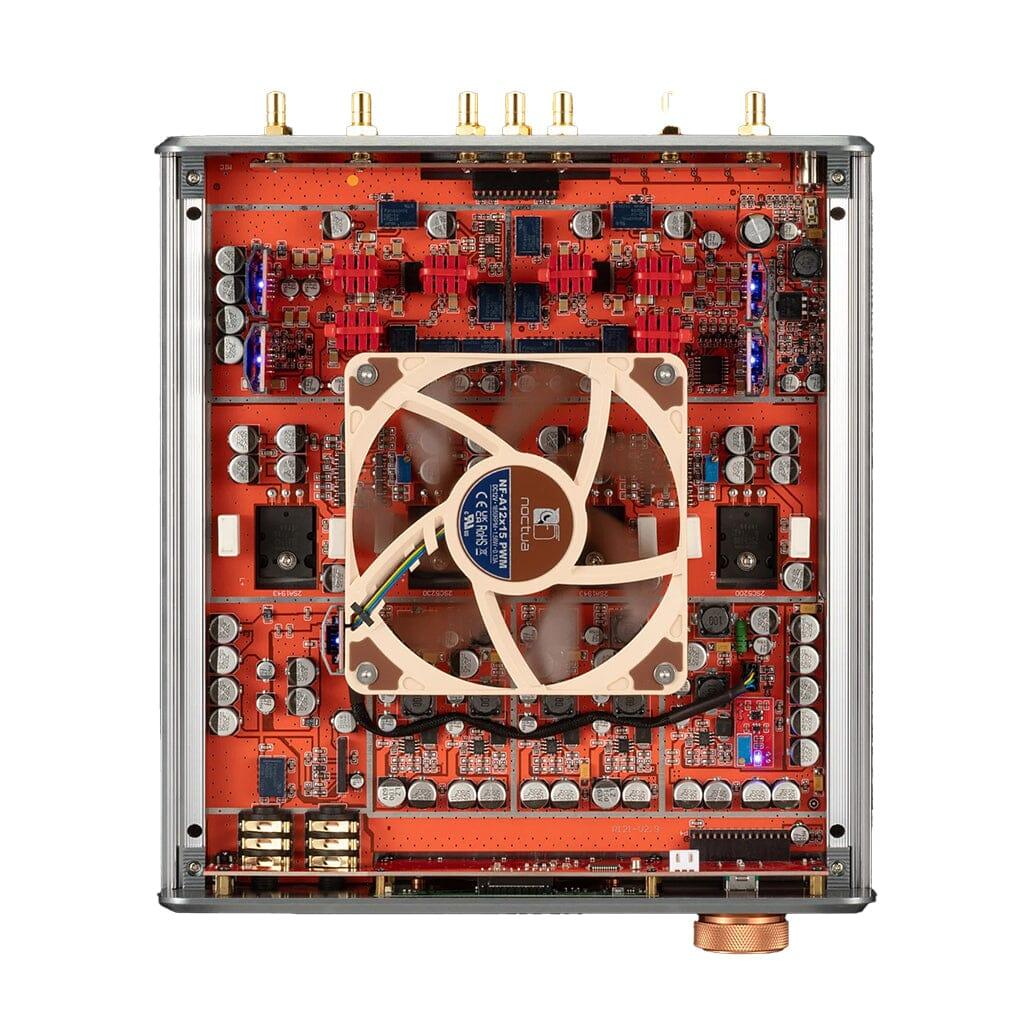 Add to cart