Burson Audio
Sale price
$

2,999
Regular price
Unit price
per
Amplifier type

More information

Translation missing: en.products.product.amplifier_type_info
Solid-state
Connectivity

More information

Connectivity refers to the method in which the headphones connect to the audio source. Headphones can be either wired or wireless.
Wired, Wireless
Portability

More information

DACs and amplifiers can either be carried around or meant for static desktop use
Not Portable
On back order
Join our email list to be notified as soon as it is back in stock.
365-day returns
Don't love it? Return it any time in the first year of ownership for a small fee
View full details
Burson Audio
Burson Audio Conductor 3x Grand Tourer Desktop DAC & Amp
Sale price
$

2,999
Regular price
Unit price
per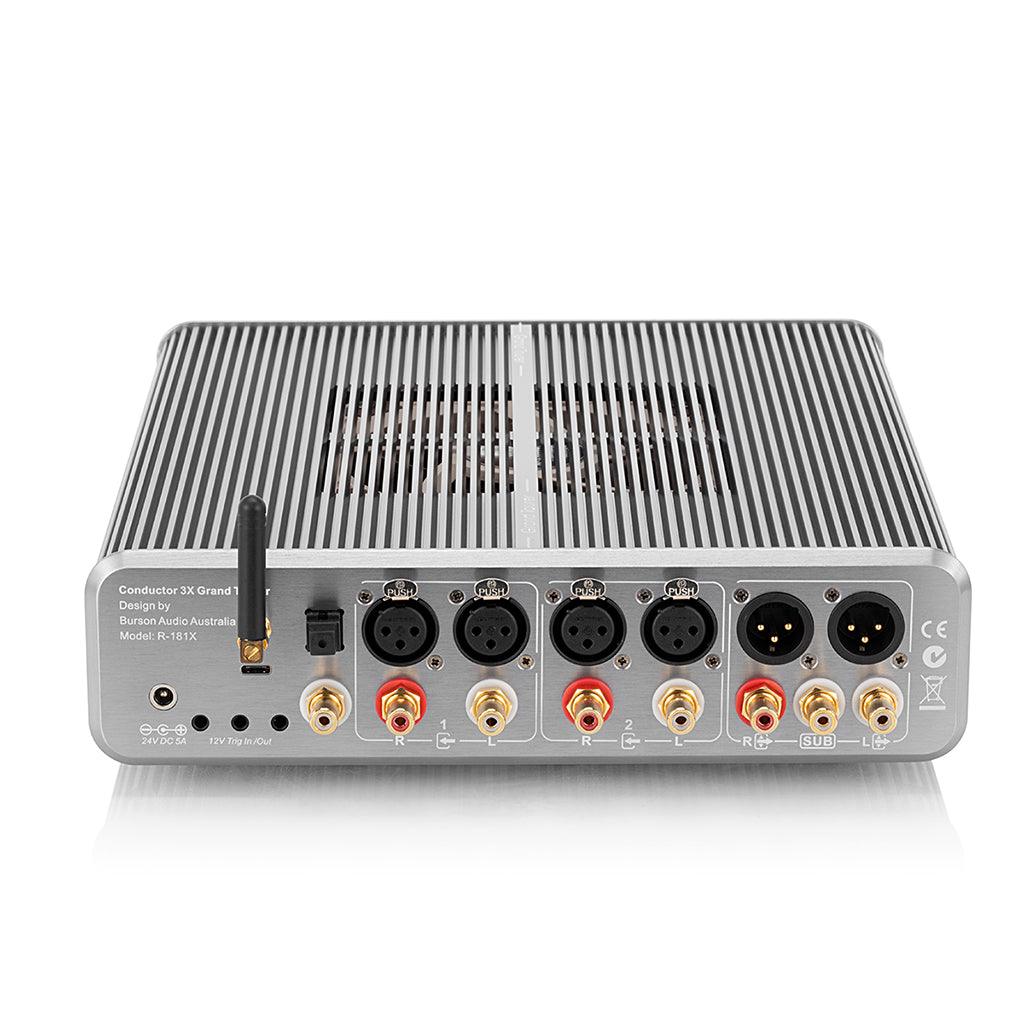 Order now to get a free Burson Audio SuperCharger 5a. 
The Conductor 3X GT takes that unique Burson house sound further with a new output stage for its dual ESS9038 DACs. A new feedback based gain control allows this GT to max out at 10 Watts yet matches with even more headphones. With so many functionalities and refinement, you will never want to add another machine to your desktop.
Using what we have learned from the Soloist GT and more, we are making the Conductor GT epic!
NOT ALL DACS SOUND THE SAME
These days, DACs from different brands can sound identical if they use the same DAC chip. This is because they use the same (publicly available) standard circuitry DAC chip makers provide. This approach reduces R&D time, cost and risk. These DACs also use similar parts, opamps, power supplies and working voltage. The resulting sound is unavoidably generic.
In the Conductor GT, we tailored a new output stage to utilise the wide bandwidth of our Vivid opamps. When combined with our proprietary Max Current Power Supply, the GT takes our unique house sound to a new level with even more details in every note.
ADVANCED DIGITAL
Its digital interface is the most advanced and comprehensive, from its XMOS USB receiver to its Qualcomm Bluetooth module. With a customised driver by Thesycon, Germany, its Xmos USB receiver has unsurpassed processing power and accuracy, perfectly streaming DSD512 and 32bit/768khz audio.
It also features a Bluetooth 5.0 receiver Qualcomm/CSR8675 [+] with an aptX HD audio & LDAC codec. It pushes Bluetooth playback beyond CD quality and ease of use to the highest level.
SMOOTH CONTROL
The all-new OLED screen and interface program deliver a calming and intuitive user experience. Its machined solid aluminium knob, in GT red, offers the most delicate control and feels luxurious.
POWERING THE GT
The thumping heart of the Conductor GT is 5 sets of Burson Max Current Power Supplies. We are pushing these MCPS to the limits of their potential. So much so that they consume 90W when idle and need active cooling.
Although spitting out 10 Watts, the GT is not tracing power. Instead, it pursuits purity!
GO TO YOUR ROON!
Roon is the most popular streaming and HD music management platform for audiophiles. Burson is part of this fantastic ecosystem. Our DACs are Roon Tested, and they seamlessly connect with any 3rd party Roon Ready audio streamers.
GT COOL.
Our Burson Cool Case is already the most oversized heat sink on any headphone amp. Still, we adopted active cooling for the GT. With every component operating in a predetermined temperature range, independent of the environment, active cooling gives us the freedom to push the GT to its performance limit.
Combining its resonance-free enclosure with the quietest fan money can buy from Noctua in Austria, the GT is quieter than the background ambience of your music.
FULLY DIFFERENTIAL AUDIO PATHS
The V6 Vivid discrete opamps are wildly regarded as the best and used in countless recording studios. The Conductor GT uses 6 Vivid opamps in its fully differential output stage, achieving incredible transparency. However, it still plays to your preference by allowing opamps to change, enabling you to create your own listening experience.
HEAD+SUB MODE. SAY WHAT!?
We feel sound as much as we hear sound. Before the invention of headphones, music listening has always been a full-body experience. It's not just what your ears can hear but all the energy that your body feels that move the soul. Headphone listening goes to a new level with a carefully matched and placed subwoofer. The GT enables this experience with its Head+Sub mode.
WHO DRIVES THIS GT?
Life-style used to be a dirty word in the world of audiophiles. Not anymore! The Conductor GT is the ultimate all-in-one, and it proves that something so easy to use can perform at the highest level. We are making it beautiful to look at but easy to ignore so you can focus on what it is all about – experiencing music!
Reviews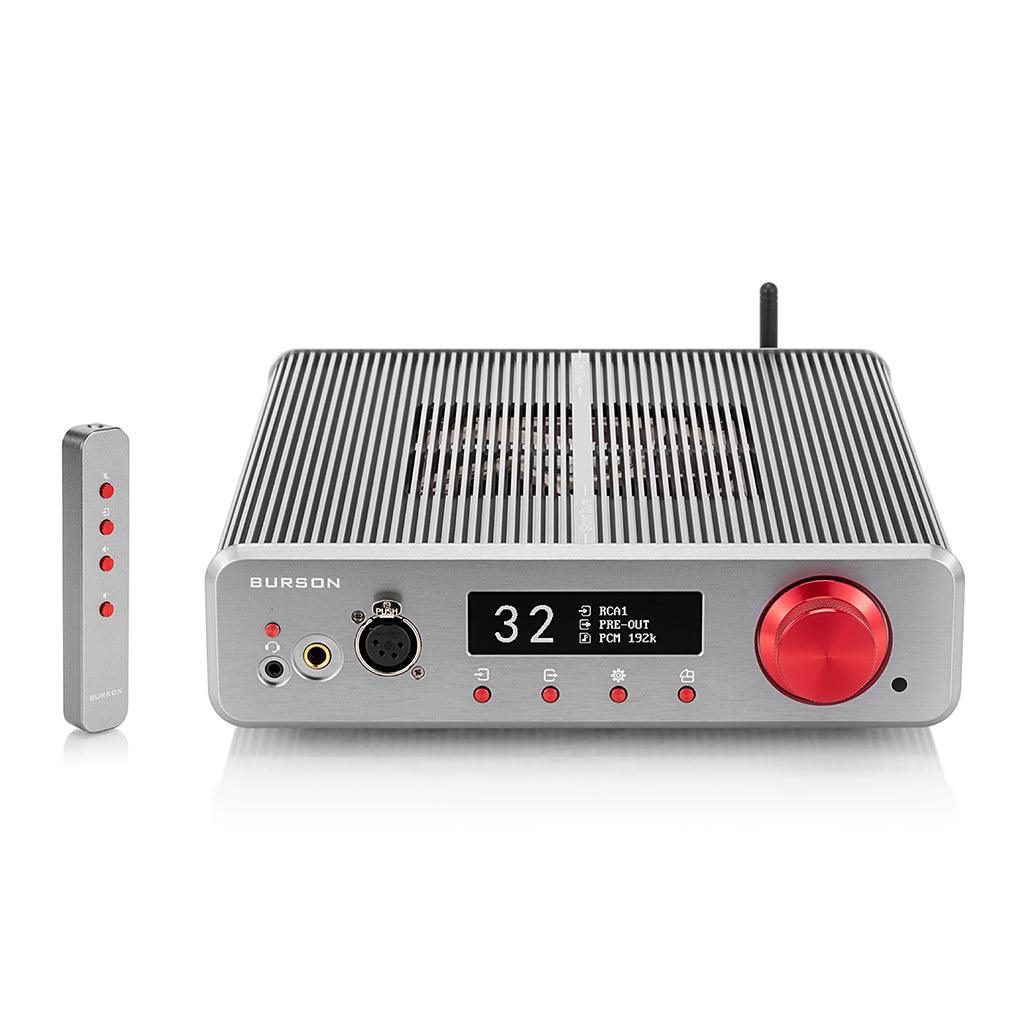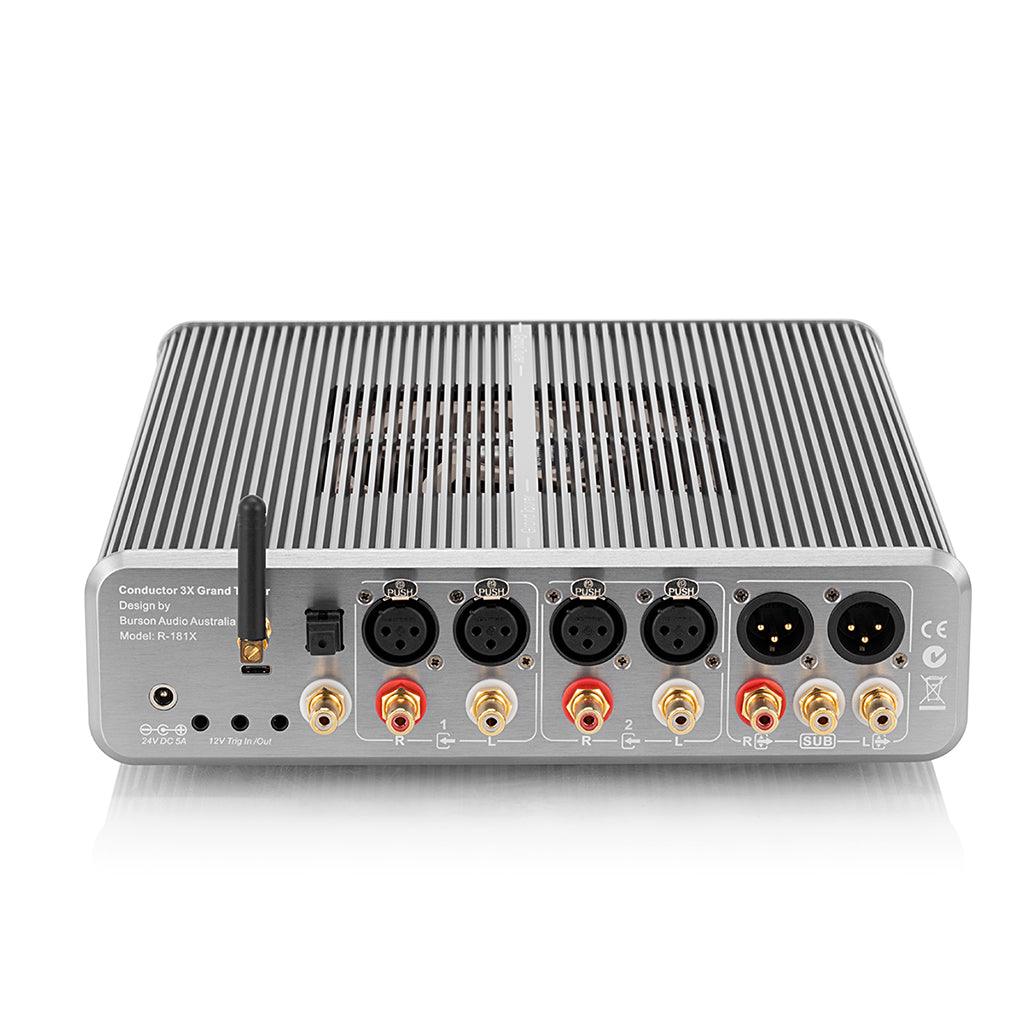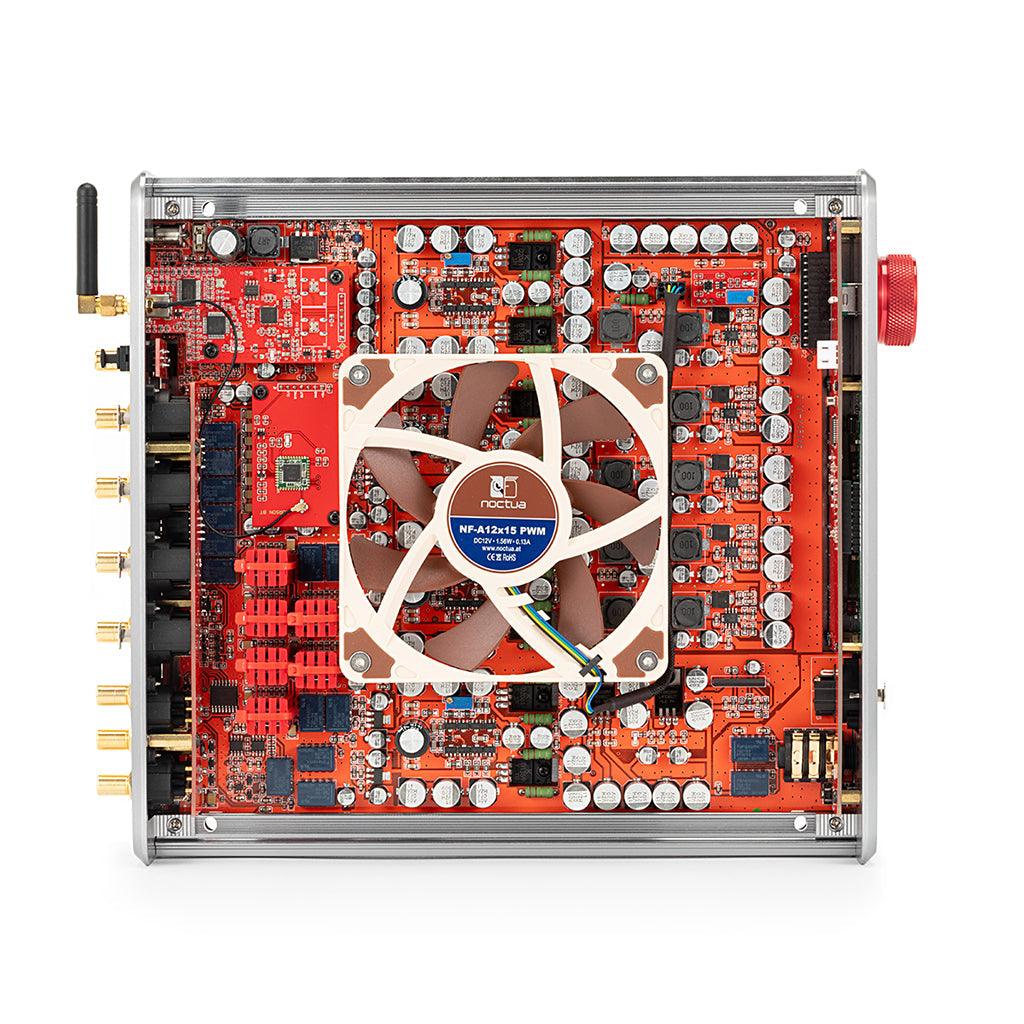 Sold out