Auris Audio
Sale price
$

1,699
Regular price
$

1,699.00
Unit price
per
Amplifier type

More information

Translation missing: en.products.product.amplifier_type_info
Vacuum tube
Connectivity

More information

Connectivity refers to the method in which the headphones connect to the audio source. Headphones can be either wired or wireless.
Wired
Portability

More information

DACs and amplifiers can either be carried around or meant for static desktop use
Not Portable
Requires special order
Special order items cannot be canceled, returned or refunded.
365-day returns
Don't love it? Return it any time in the first year of ownership for a small fee
View full details
Auris Audio
Auris Audio Euterpe
Sale price
$

1,699
Regular price
$

1,699.00
Unit price
per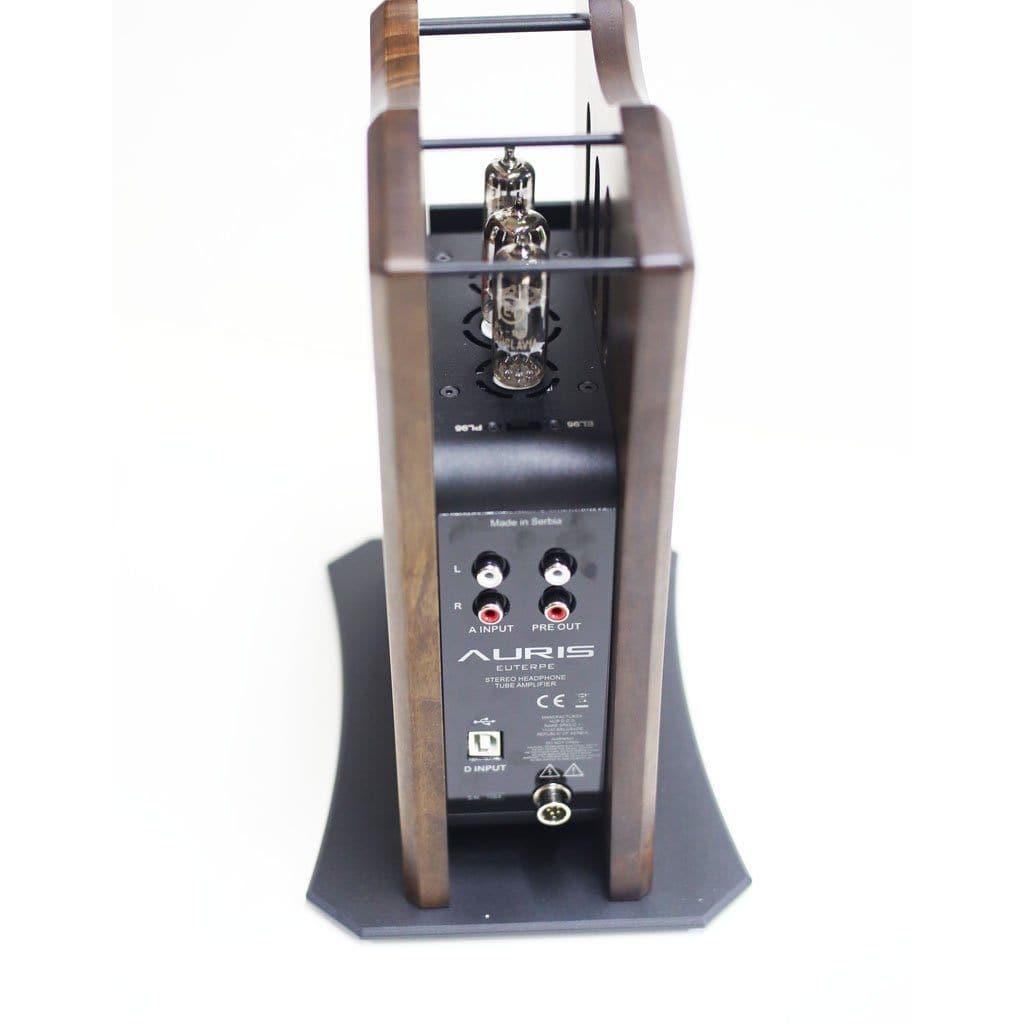 Introducing Euterpe, a new high-end headphone amplifier from Auris Audio. According to Greek Mythology, Euterpe was one of the nine Muses, the Goddess of music and a ''giver of delight'' and that's exactly what Auris Audio Euterpe will bring to the audiophile community, more happiness.
Designed in a single-ended configuration, integrated audiophile asynchronous DAC xMos/ESS Sabre, it allows you to use digital sources such as PC or mobile devices. Built into an artfully designed chassis, Euterpe provides everything you've always dreamed of.
Auris Audio headphone amplifiers have the original mechanical and electric conception which result in the high end sound quality. Deep sound-stage, great tonality and top level of dynamics are the main features of Auris headphone amplifiers.
Additional Details
The Euterpe headphone amplifier has a switch for Low and High impedance settings:
Low impedance rating: approx. 40 ohms (headphones)
High impedance rating: approx. 150 ohms (headphones)
(0.9W was measured on 150 ohms but similar on 32 ohms)
The Euterpe is an output transformer designed amp with a Mundorf capacitor after the preamp tube.
Tubes: Euterpe is designed for the ECC81 but if you connect sensitive headphones then the ECC82 can also be used.
The primary difference between the PL95 v. the EL95: The PL95 is a derivative of the EL95t and the only difference is the higher voltage. The EL is 6.3V and the PL is rated at 4.5V.
(Note that the PL95 can be damaged if the switch is on the EL95 setting)
The Euterpe is delivered with NOS Ei Yugoslavia tubes – you can use the NOS ECC81 to improve the sound.
Big differences between Euterpe and HA2 SE
The HA2 is a triode topology design
The Euterpe is a pentode ultra-linear design
The output transformers on both units are different
The HA2 has more output impedance selectors
Volume control
All Auris amps use ALPS potentiometers. The Euterpe has a custom version.
SPECS
Technical Details
Tubes: 2 X PL 95 , 1 X ECC 81

Amplifier configuration: Single Ended

Power output: 0.9 W RMS

Conversion rate: USB: DSD 64, DSD 128, PCM max 32bit/384kHz

Output Impedance: Low 32 – 80 Ohm / High > 150 Ohm

Power supply: 115 / 230 V AC
Inputs: 1 x USB, 1 x RCA

Outputs: 6.3 mm Stereo / RCA Pre Out

Weight (without PSU): 4.1kg/NET (9.04 lb)

Weight PSU: 1.1kg/NET (2.43 lb)

Dimensions: 270mm W x 210mm L x 230mm H

Dimensions PSU: 95mm W x 185mm L x 55mm H
Reviews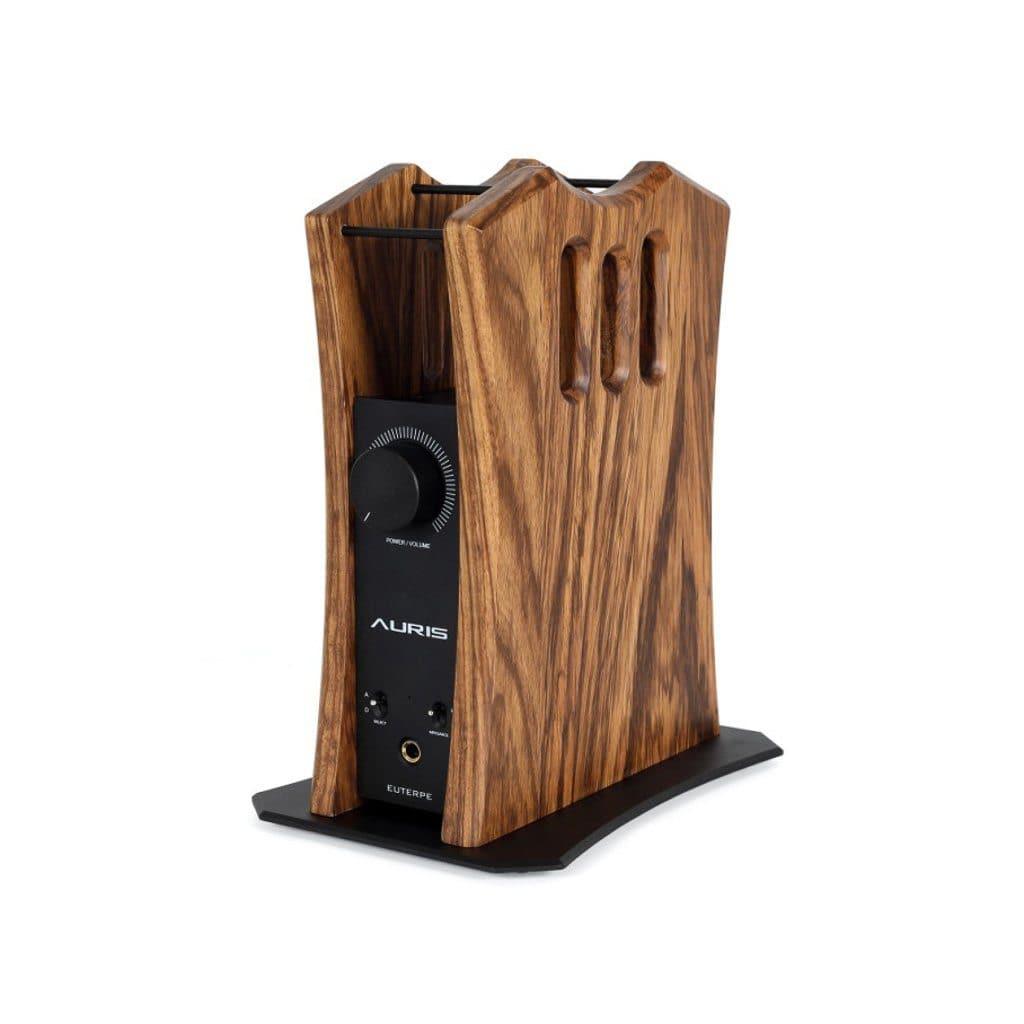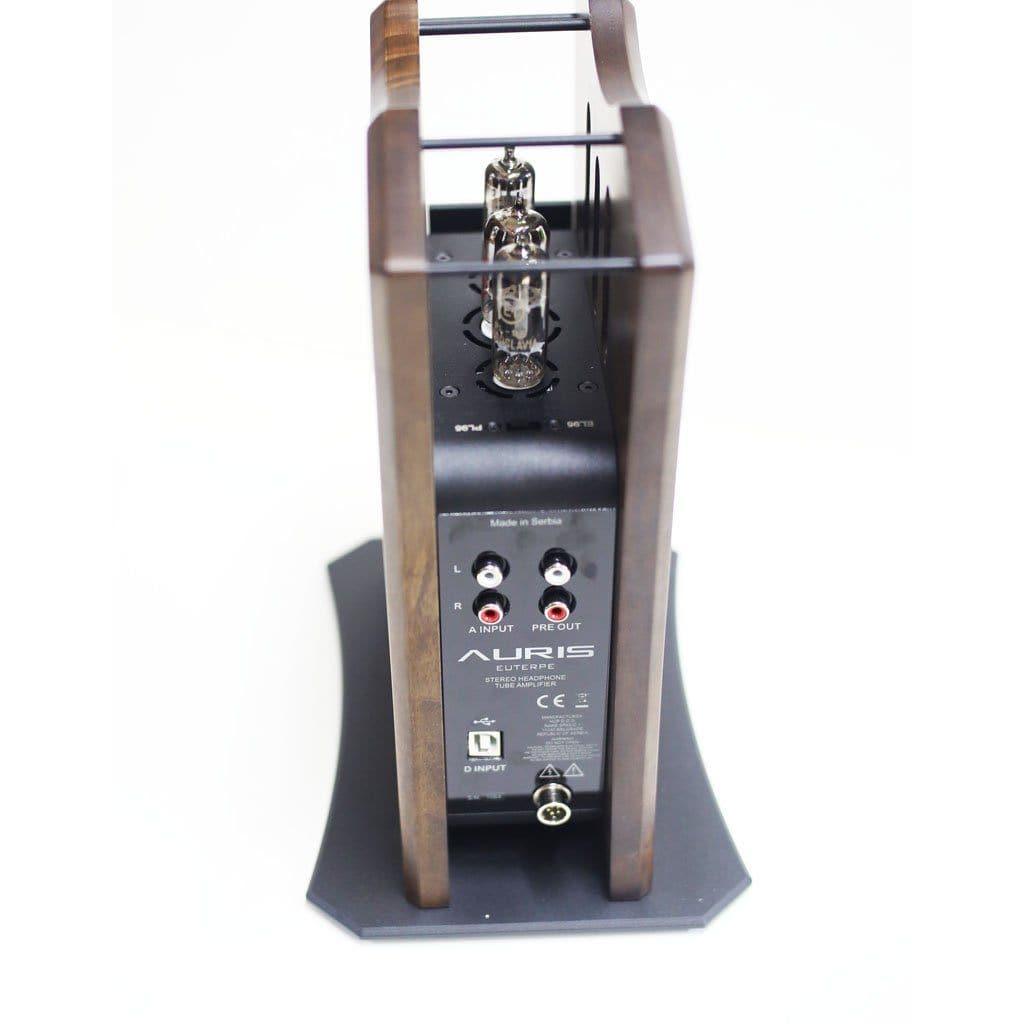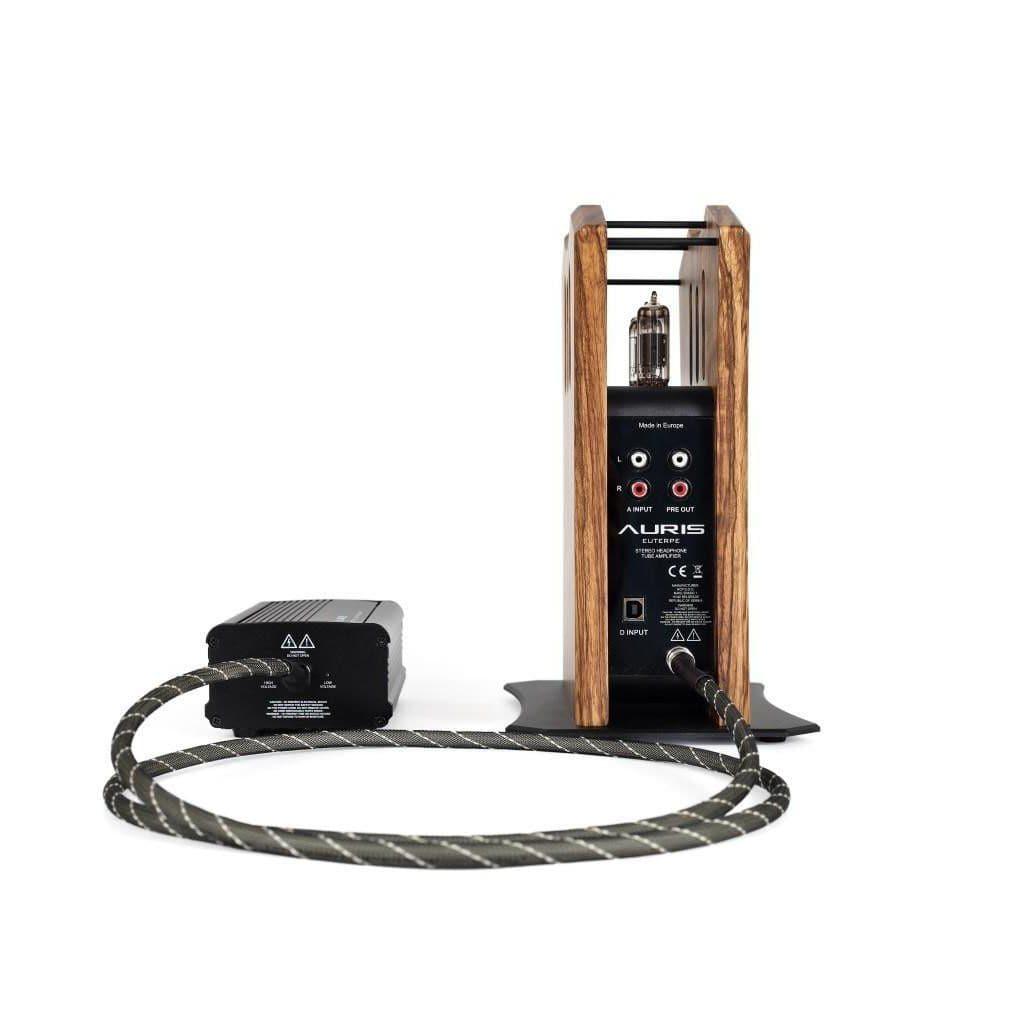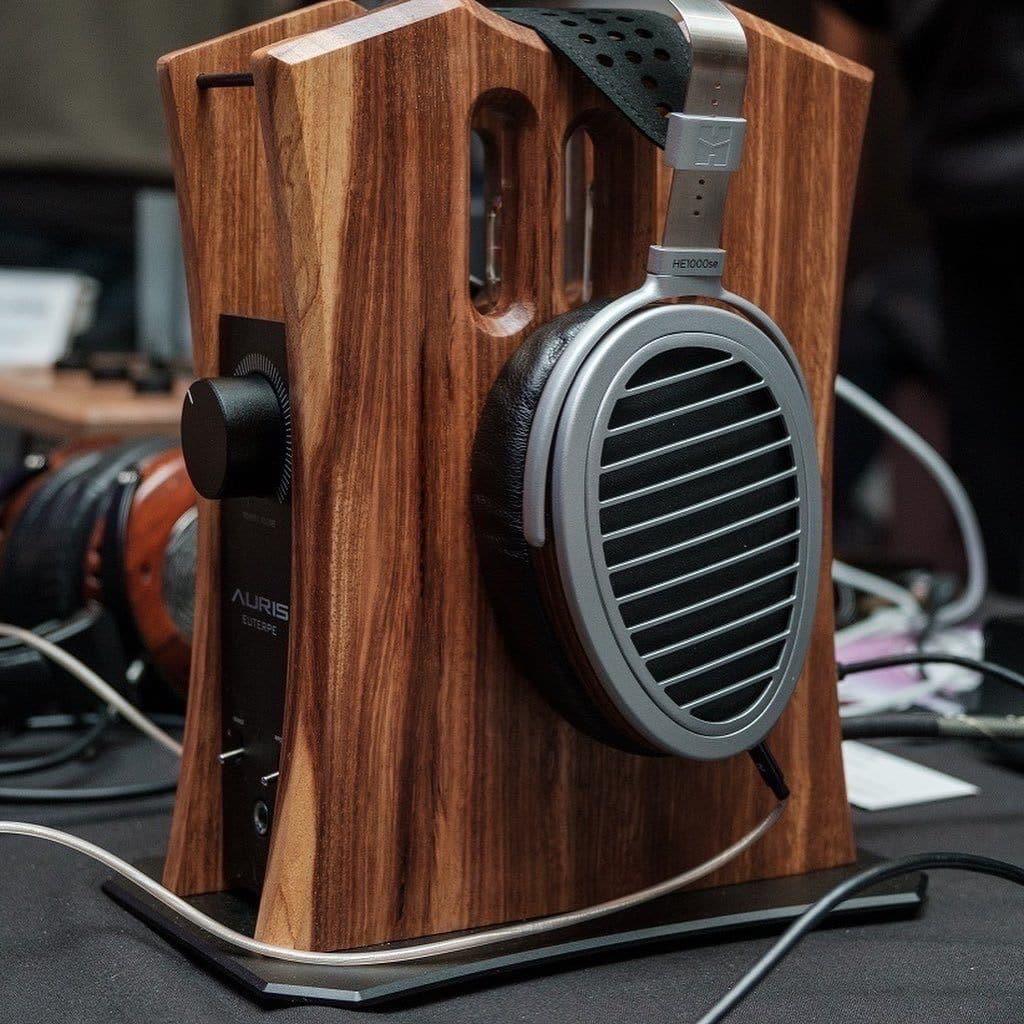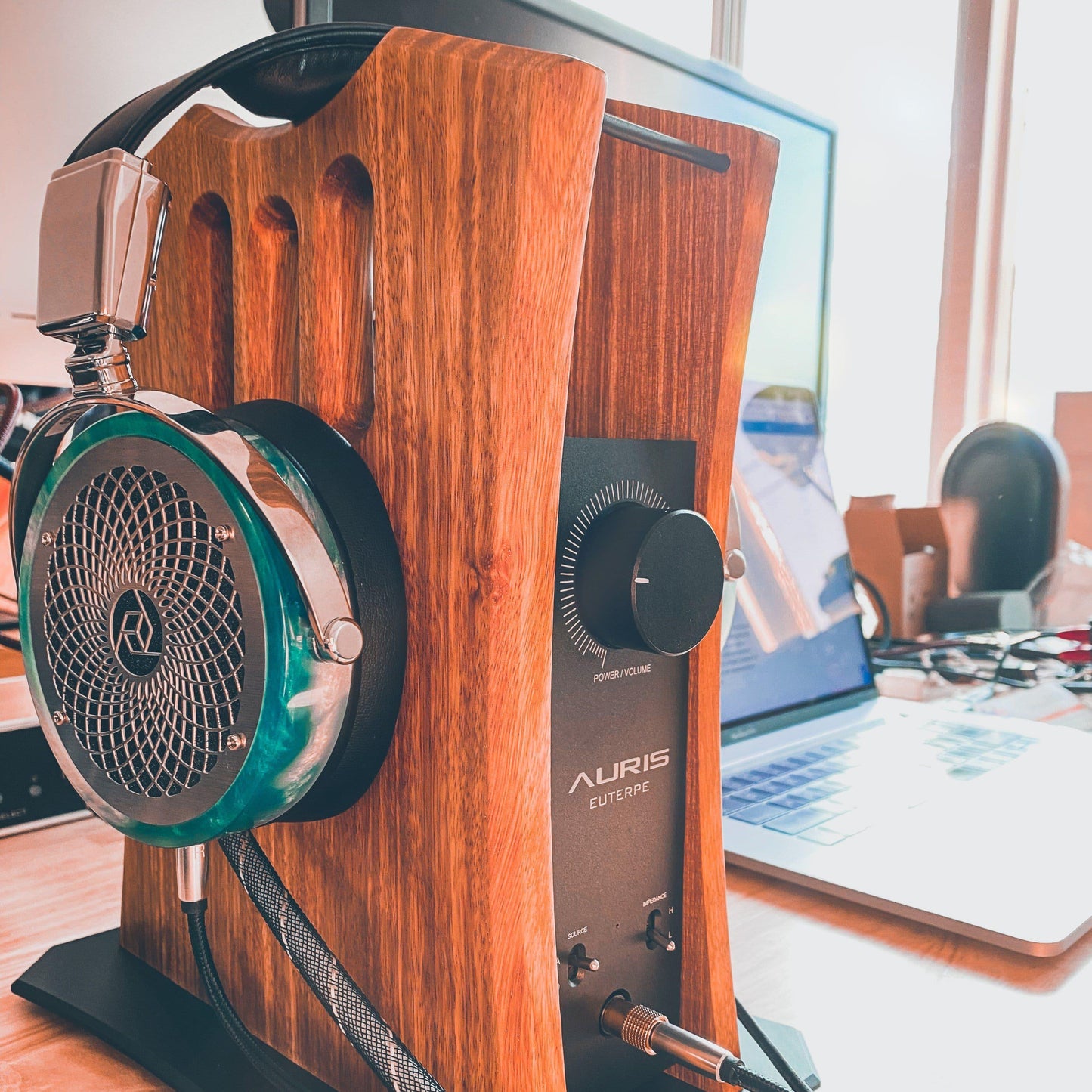 Add to cart