Audio-Technica
Sale price
$

119
Regular price
Unit price
per
Cup style

More information

Open-back headphone designs are often higher-performance but have poor noise isolation and leak sound. Closed-back designs provide better noise isolation and leak less sound.
Closed-Back
Wearing style

More information

Over-ear headphones sit over your ear and surround your ear with a ring of padding. On-ear headphones are padded but rest on top of your ear. In-ear monitors are worn inside your ear canal.
Over-ear
Driver type

More information

Speakers and headphones use a device called a 'driver' to create sound. Different types of drivers have different strengths and weaknesses, but can all produce great sound. Common varieties include dynamic, planar magnetic, and electrostatic.
Dynamic
Connectivity

More information

Connectivity refers to the method in which the headphones connect to the audio source. Headphones can be either wired or wireless.
Wired
Portability

More information

DACs and amplifiers can either be carried around or meant for static desktop use
Not Portable
View full details
Audio-Technica
Audio-Technica ATH-A550z Headphones
Sale price
$

119
Regular price
Unit price
per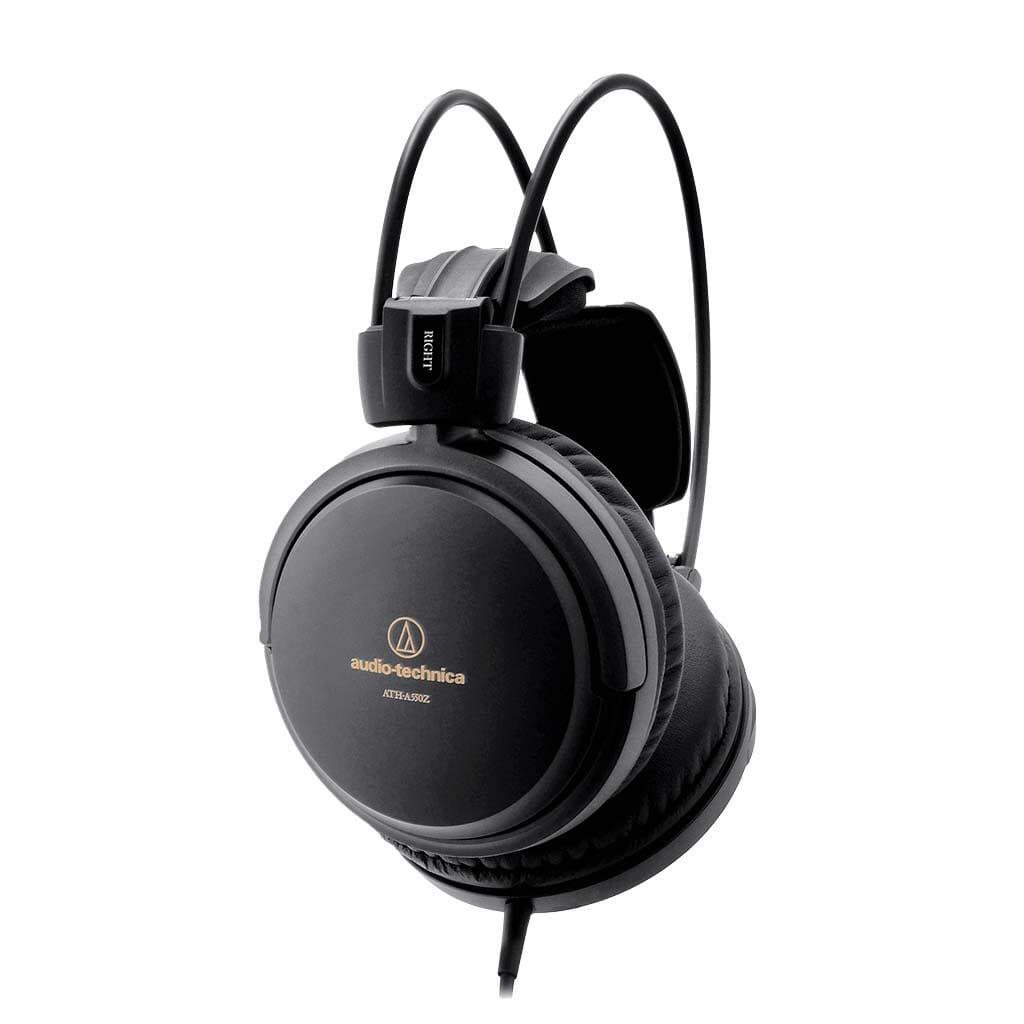 Audiophile-Quality Sound
Immerse yourself in audiophile-quality sound with the Audio-Technica ATH-A550z Closed-Back Headphones. These headphones are a testament to exceptional craftsmanship, incorporating proprietary large-aperture 53 mm drivers with CCAW bobbin-wound voice coils. This dynamic combination delivers pristine acoustic performance with a linear frequency response, allowing you to experience your music the way it was meant to be heard.
Precise Diaphragm Movement
The ATH-A550z headphones are designed for precision, featuring newly designed 53 mm drivers with a top-mounted PCB (Printed Circuit Board). This innovative design element contributes to smoother airflow, resulting in precise diaphragm movement. As a result, you can enjoy every note and detail of your favorite music with unparalleled clarity and accuracy.
Deep Bass Reproduction
Experience the richness of deep bass reproduction with the Double Air Damping System (D.A.D.S) integrated into the ATH-A550z headphones. This advanced technology enhances the headphones' ability to reproduce low frequencies with exceptional depth and impact. Whether you're into bass-heavy genres or intricate classical compositions, these headphones deliver a well-rounded sonic experience.
Superior Fit and Comfort
Comfort meets excellence with the proprietary 3D wing support system of the ATH-A550z headphones. This system ensures an excellent and secure fit, allowing you to enjoy your music without discomfort, even during extended listening sessions. The headphones also come equipped with premium, soft earpads that provide a cushioning effect, making them comfortable for long-lasting wear.
Tangle-Free Convenience
Say goodbye to frustrating cable tangles with the 3.0 m (9.8') cloth-wrapped tangle-free cable of the ATH-A550z headphones. This cable is designed for lasting durability and hassle-free usage, allowing you to focus on your music rather than untangling knots. Additionally, the headphones include a 6.3 mm (¼") stereo adapter for versatile connectivity options.
Technical Specifications
Headphones Type: Closed-back Dynamic
Driver Diameter: 53 mm
Frequency Response: 5 – 35,000 Hz
Maximum Input Power: 500 mW
Sensitivity: 100 dB/mW
Package Contents
Audio-Technica ATH-A550z Closed-Back Headphones
3.0 m (9.8') Cloth-Wrapped Tangle-Free Cable
6.3 mm (¼") Stereo Adapter
Elevate Your Listening Experience
Step into a world of sonic excellence with the Audio-Technica ATH-A550z Closed-Back Headphones. Combining advanced technology, superior design, and exceptional comfort, these headphones are a must-have for discerning audio enthusiasts. Immerse yourself in every musical nuance and rediscover your favorite tracks with unparalleled clarity and precision.
Reviews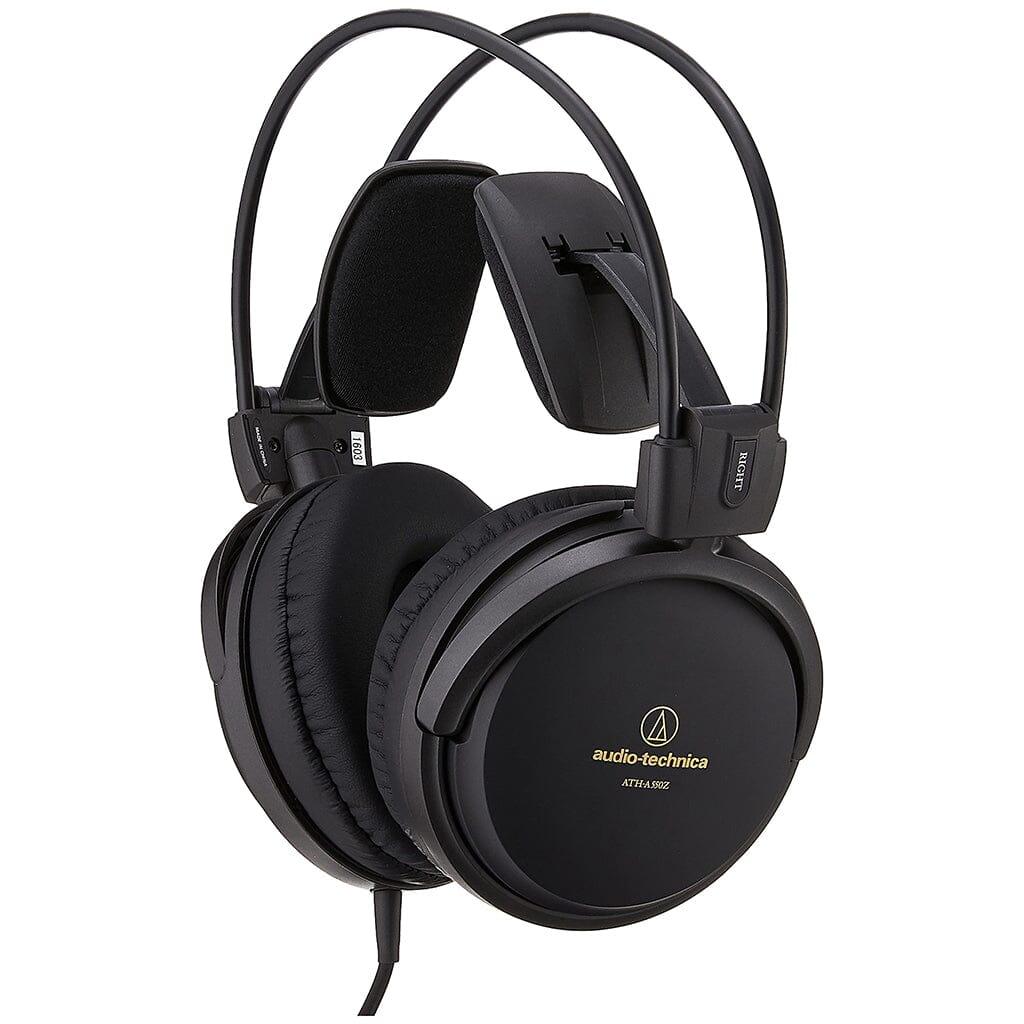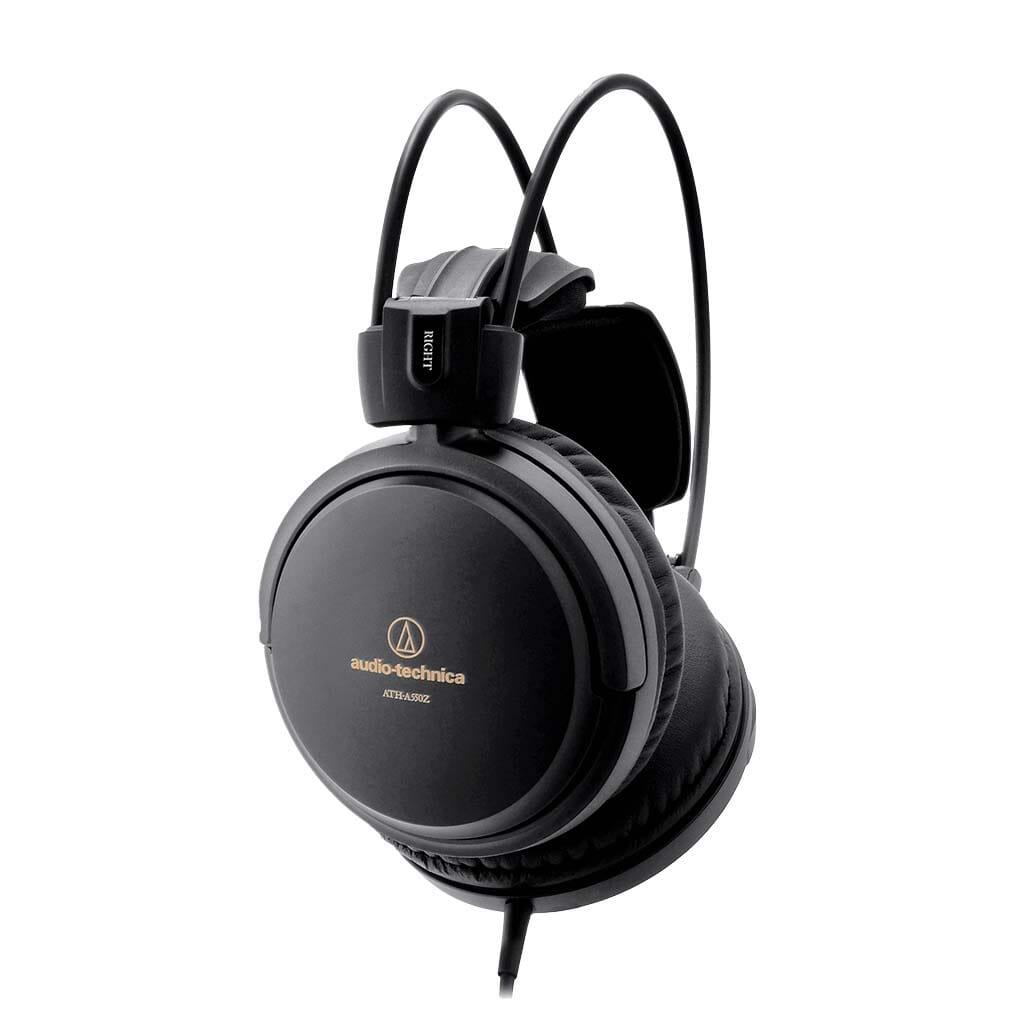 Add to cart