Audeze
Sale price
$1,199
Regular price
Unit price
per
Cup style

More information

Open-back headphone designs are often higher-performance but have poor noise isolation and leak sound. Closed-back designs provide better noise isolation and leak less sound.
Open-Back
Wearing style

More information

Over-ear headphones sit over your ear and surround your ear with a ring of padding. On-ear headphones are padded but rest on top of your ear. In-ear monitors are worn inside your ear canal.
Over-ear
Driver type

More information

Speakers and headphones use a device called a 'driver' to create sound. Different types of drivers have different strengths and weaknesses, but can all produce great sound. Common varieties include dynamic, planar magnetic, and electrostatic.
Planar Magnetic
Amp required

More information

Some headphones require the power of an amplifier to reach comfortable listening volumes.
Yes
Connectivity

More information

Connectivity refers to the method in which the headphones connect to the audio source. Headphones can be either wired or wireless.
Wired
On back order
Join our email list to be notified as soon as it is back in stock.
365-day returns
Don't love it? Return it any time in the first year of ownership for a small fee
View full details
Audeze
Audeze LCD-X Headphones | 2021 Creator's Edition
Sale price
$1,199
Regular price
Unit price
per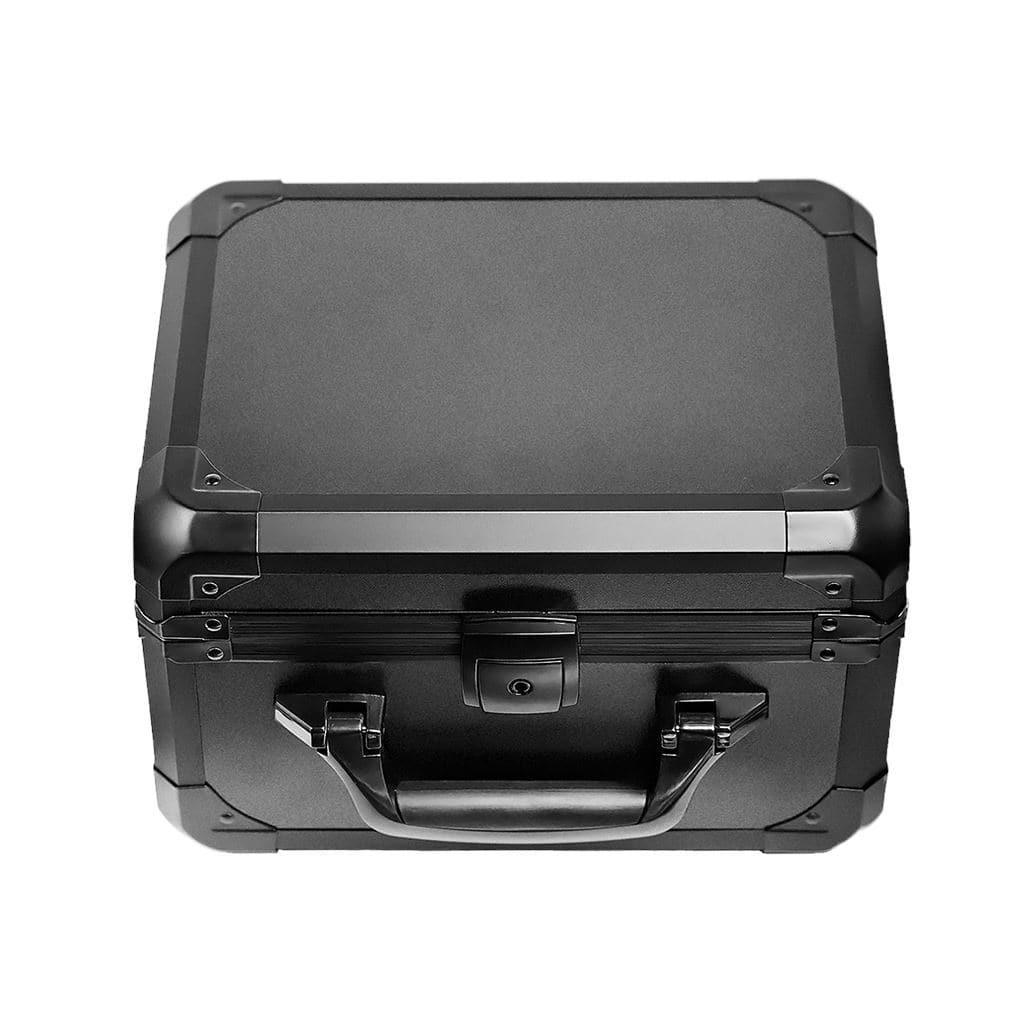 Our Take: The Audeze LCD-X Creator's Edition (and Premium Package) are one of Audeze's most popular headphones, with good reason. Made with studio engineers in mind, the LCD-X targets a neutral sound with a touch of warmth resulting in a more laid-back listen than what you would get from something like the Focal Clear or Hifiman Arya. However, the LCD-X does weigh 612 grams so comfort can be an issue for some. 
The Audeze LCD-X Creator's Edition contains 1 x Single-ended 1/4" cable as well as Audeze's Economy Travel carrying case.
If you're looking for the LCD-X with more premium packaging, check out the LCD-X Premium Package which has 1 x Single-Ended Cable, 1 x Balanced 4-Pin XLR Cable and 1 x Premium Pelican Travel carrying case. 
The Audeze LCD-X High-Performance Reference Planar Magnetic Headphones (Lambskin Leather) is designed for professional mixing, mastering, and reference level personal Hi-Fi listening when connected to a low powered external headphone amplifier or portable device. The headphones are sensitive enough to be driven by portable music players such as iPods, iPhones, and other smartphones. Instead of utilizing traditional dynamic cone drivers, the headphones implement a neodymium magnetic planar transducer design to deliver a frequency response of 5 to 50,000 Hz with a THD of less than 1%, an impedance of 70 Ω, an efficiency of 95 dB per 1 mW, and a total output SPL of over 130 dB when driven by 15 watts.
Magnetic planar technology differs from traditional dynamic cone designs by suspending a thin lightweight diaphragm within a parallel magnetic plane comprised of an array of magnets. The diaphragm is much lighter when compared to a traditional dynamic cone and has a printed circuit spread across a thin-film substrate on the surface of the diaphragm as opposed to a cone attached to a voice coil. When the audio signal from the amplifier reaches the circuit, it magnetizes the diaphragm within the field and produces sound.
The benefits of a magnetic planar design include faster transient response due to the lighter diaphragm, a wide frequency with low distortion, better heat dissipation, fewer moving parts for greater durability without the kind of sonic degradation that cones are susceptible to, and better amplifier compatibility because the circuit functions as an almost entirely restive load.
The magnetic structure creates a uniform magnetic field across the diaphragm without the need for additional ferromagnetic material traditionally found in other planar headphones to remove magnetic interference, reduce harmonic distortion, and lower overall weight. The headphones also feature Audeze's patent-pending Fazor elements that guide and manage the flow of sound through the earcups for a more enveloping sound stage and improved frequency extension.
The headphone earcups are made of anodized aluminum with black lambskin leatherette earpads. They come with a ruggedized travel case, a 1/4" to 4-pin mini-XLR cable. They are handcrafted in the USA and a personalized frequency response graph is available through support@audeze.com
*Headphones.com is very pleased to announce that you have even more options to pay for your Audeze LCD-X Planar Magnetic headphones! Now when you hit the Pay with Crypto button, you have the option to pay with currencies such as NANO, Bitcoin, Litecoin, Ethereum and more! We are very excited to able to give you these options now and for the future!*
Specifications
| Title | Description |
| --- | --- |
| Style | Over-ear, open-back |
| Driver Type | Planar Magnetic |
| Magnetic structure | Proprietary magnet array |
| Phase management | Fazor™ |
| Magnet type | Neodymium N50 |
| Diaphragm type | Ultra-Thin Uniforce™ |
| Driver Size | 106 mm |
| Maximum SPL | >130dB |
| Frequency response | 10Hz - 50kHz |
| Total Harmonic Distortion (THD) | <0.1% @ 100 dB SPL |
Our review
Video review
Written review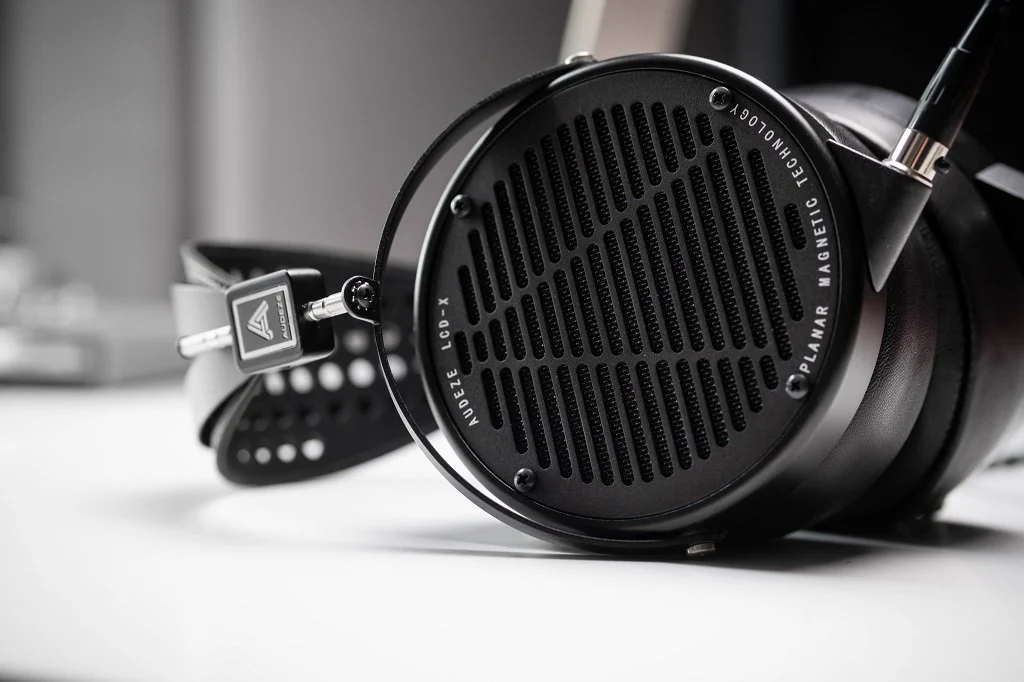 Reviews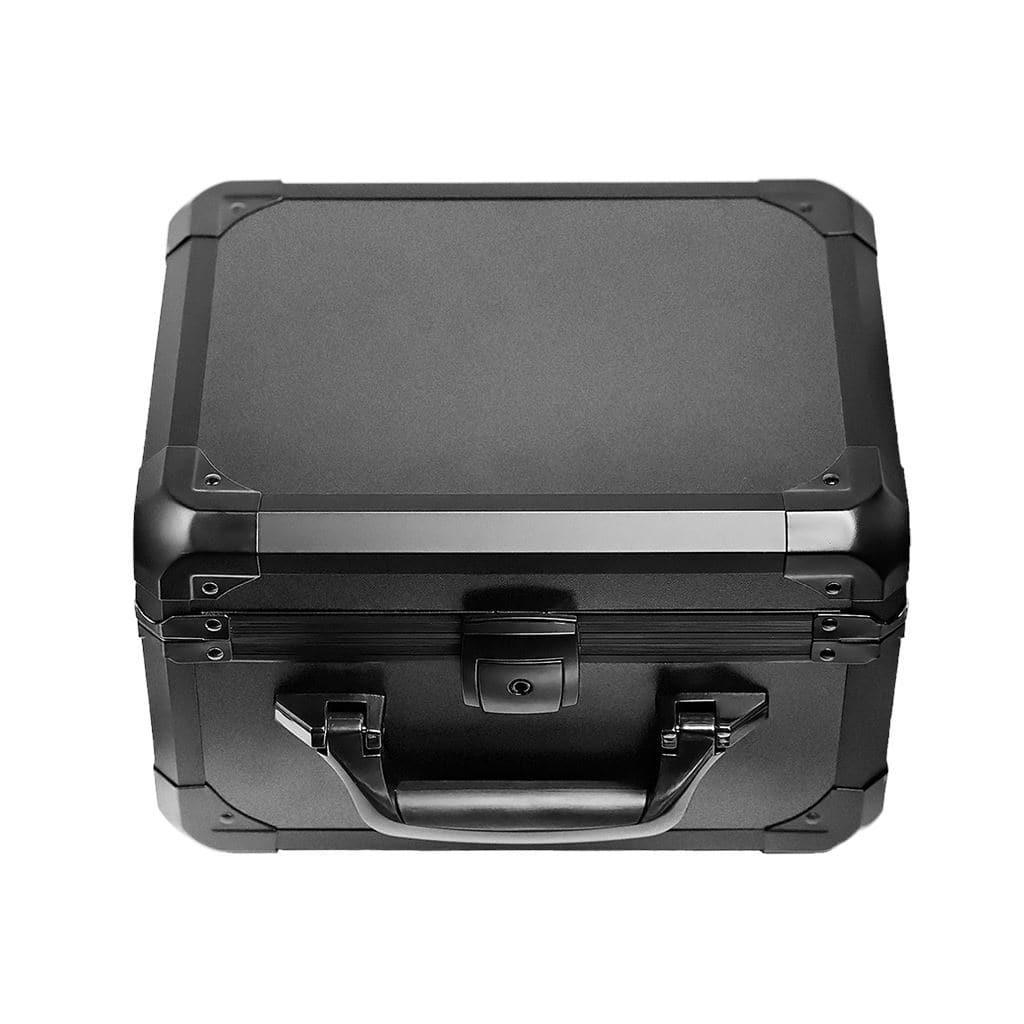 Sold out