Audeze
Sale price
$3,399
Regular price
$4,500.00
Unit price
per
Cup style

More information

Open-back headphone designs are often higher-performance but have poor noise isolation and leak sound. Closed-back designs provide better noise isolation and leak less sound.
Open-Back
Wearing style

More information

Over-ear headphones sit over your ear and surround your ear with a ring of padding. On-ear headphones are padded but rest on top of your ear. In-ear monitors are worn inside your ear canal.
Over-ear
Driver type

More information

Speakers and headphones use a device called a 'driver' to create sound. Different types of drivers have different strengths and weaknesses, but can all produce great sound. Common varieties include dynamic, planar magnetic, and electrostatic.
Planar Magnetic
Amp required

More information

Some headphones require the power of an amplifier to reach comfortable listening volumes.
Yes
Connectivity

More information

Connectivity refers to the method in which the headphones connect to the audio source. Headphones can be either wired or wireless.
Wired
On back order
Join our email list to be notified as soon as it is back in stock.
View full details
Audeze
Audeze LCD-5 Flagship Headphones - Open Box
Sale price
$3,399
Regular price
$4,500.00
Unit price
per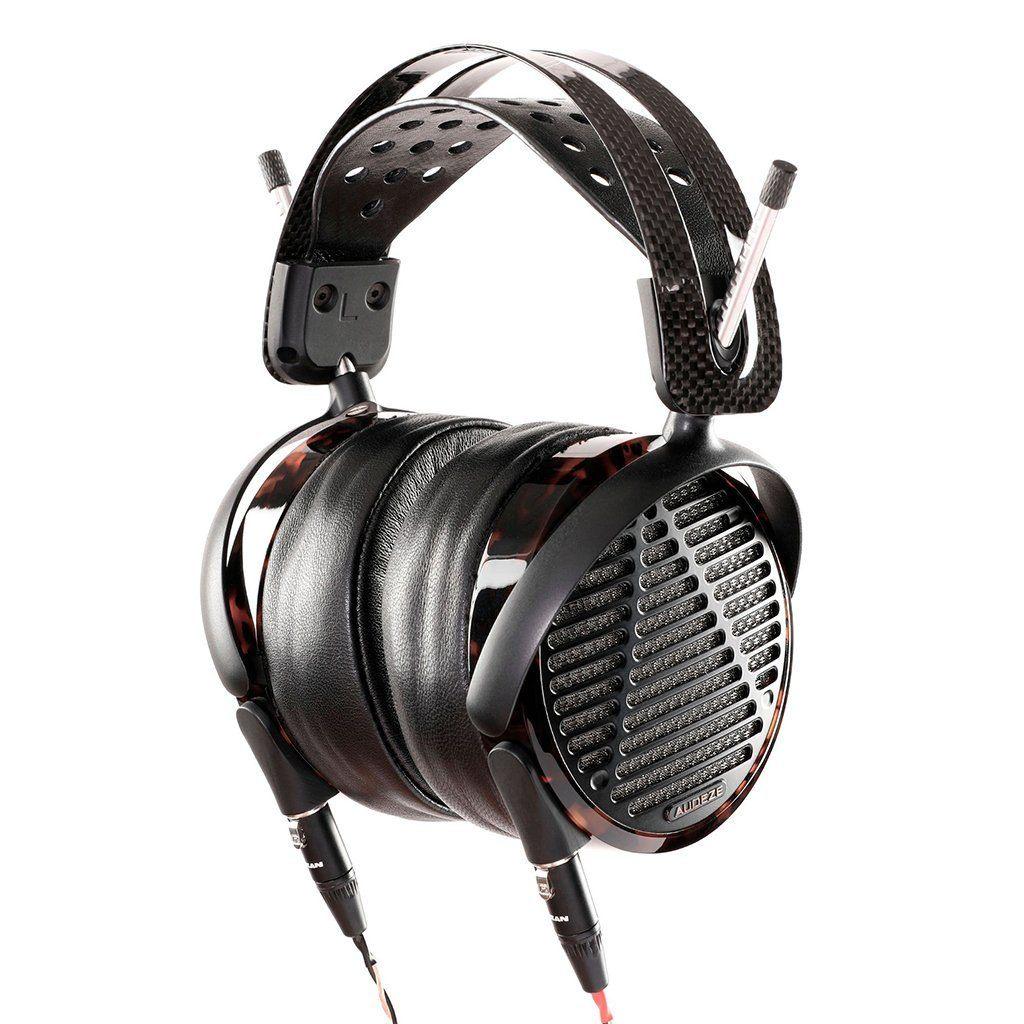 Only one Open Box Unit available

The LCD-5 sets a new standard for accuracy with Audeze's award-winning Fluxor magnets and updated Fazor waveguides along with new patent-pending Parallel Uniforce™ voice coils. The entire headphone was completely re-designed for minimal reflections and resonance, improved frequency response, and a more open yet pinpoint-accurate soundstage. Its impedance is 14 Ohms, sensitivity is 90dB, and it weighs only 420 grams! The Audeze LCD-5 comes with new acoustically designed leather ear pads, an improved and luxurious carbon fibre suspension headband, deep "tortoise shell" acetate rings, all-new magnesium housing, plus Audeze's latest premium audio cable and aluminum travel case.
Audeze's Latest Flagship, 1/3 Less Weight!
For the past decade, Audeze's LCD series has set the standard for planar magnetic headphone performance. Starting with the LCD-2 that ushered in a new era of planar technology in 2009, we then introduced the LCD-3 in 2011 and LCD-4 in 2015. With the LCD-5, everything has been improved – drivers, earpads, frame design - to set a new standard for performance and comfort.
Transparency, Resolution, and Speed
The LCD-5 sets a new standard for accuracy. Its drivers are engineered with our award-winning Fluxor magnets and updated Fazor waveguides along with our new Patent-pending Parallel Uniforce™ voice coils, which employ varying width parallel traces to keep the impedance low and provide increased voltage headroom by altering the current density within each trace. The uniform force created by this optimization lowers distortion and provides better control over diaphragm movement, resulting in improved sonic resolution.
Clarity and Imaging
We've optimized every aspect of the LCD-5's acoustic chamber to achieve pinpoint imaging and an extremely clean and clear soundstage. The new sculpted earpads and acoustically transparent mesh are designed to minimize reflections and resonance, while the Parallel Uniforce™ voice coil allows increased space between magnets for improved frequency response and a more open soundstage. LCD-5 also features newly designed low-profile Fazor waveguides to further reduce diffractions and interactions with the ear.
Elegant Comfortable Design
Weighing in at only 420 grams, the LCD-5 offers hours of listening pleasure. Every part has been re-engineered, using materials such as magnesium, aluminum and acetate which offer light weight and high rigidity. When you put on a pair of LCD-5s, your head and ears are cradled in materials of the finest quality. Supple premium leather and carbon-fiber pull all the elements together into a package of the finest craftsmanship, which we hand-assemble in our California workshop.
Sculpted Earpads
Our new sculpted, internally sloped earpad architecture reduces unwanted resonances and interior reflections. The ergonomic design cradles your cranium, and helps naturally place the headphone in the optimal listening position. The pads have less contact surface area than standard designs to reduce fatigue while providing a superior seal for all shapes and sizes.
Ultra High Purity Cable
The LCD-5 cable is specially tuned with directional OCC high-purity copper strands that provide a low capacitance and low resistance path for the signal to travel from your amp to the drivers, maintaining unsurpassed clarity and precision.
Highlights
Nano-scale diaphragm and Fluxor™ magnets offer ultimate control over diaphragm movement
Parallel Uniforce™ voice coils for ultra-low distortion that's inaudible at nearly any SPL
Enhanced transparency and accuracy, with increased presence region response
Extremely fast transient response and wide frequency response
90mm planar magnetic drivers with essentially the same diaphragm area as the LCD-4
Diaphragm material is thinner than a red blood cell
Increased efficiency and control over diaphragm movement
Diaphragm offers dramatically reduced distortion, especially at high frequencies
Accurate phase response, neutral frequency response, and wide accurate soundstage
Varying parallel single-trace widths equalizes magnetic force on diaphragm
Patented process provides most accurate voicecoil pattern available
Reduced interference of sound waves
Better seal on a wider variety of head shapes for consistent comfort
Reduced parallel surfaces reduce resonance to equalize frequency response
Smaller foam than other LCD pads for less absorption of frequencies
The sloped interior foam more easily conforms to the surface around the listener's ears
New acoustically designed earpads have a more neutral upper midrange response
Provides extreme detail, ensuring no signal quality is lost between amp and headphones
More extended high and low frequencies, better transparency of sound
Single-crystal copper strands, directionally oriented for best conductivity
Premium quality connectors for solid connection and durability
Specially designed OCC copper cable material of ultra-high purity
Technical Specifications
Style: Over-ear, open-back
Transducer type: Planar Magnetic
Magnetic structure: Fluxor™ magnet array
Phase management: Fazor
Magnet type: Neodymium N50
Diaphragm type: Nano-Scale Parallel Uniforce™
Transducer size: 90 mm
Maximum power handling: 5W RMS
Maximum SPL: >130dB
Frequency response: 5Hz - 50kHz
THD: <0.1% @ 100dB
Impedance: 14 ohms
Sensitivity: 90 dB/1mW (at Drum Reference Point)
Minimum power requirement: >100mW
Recommended power level: >250mW
Weight: 420g
Reviews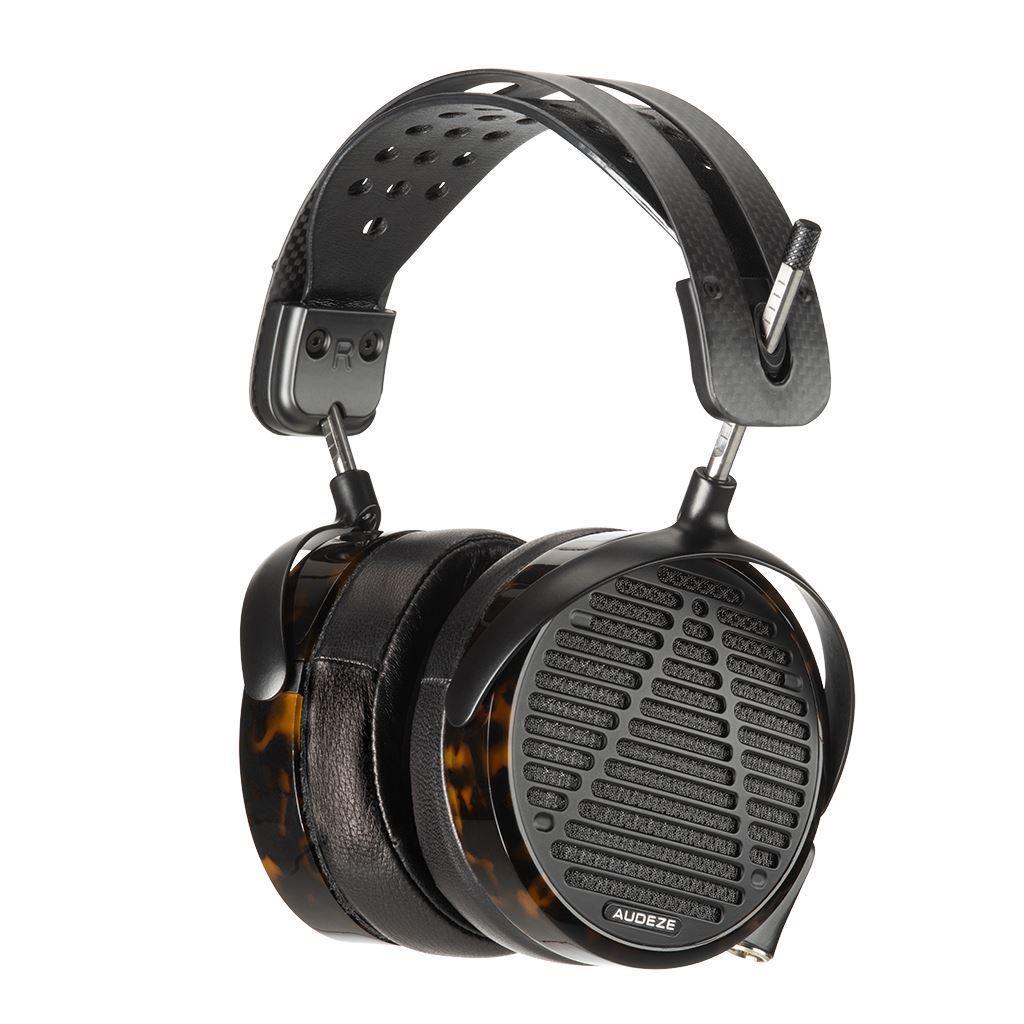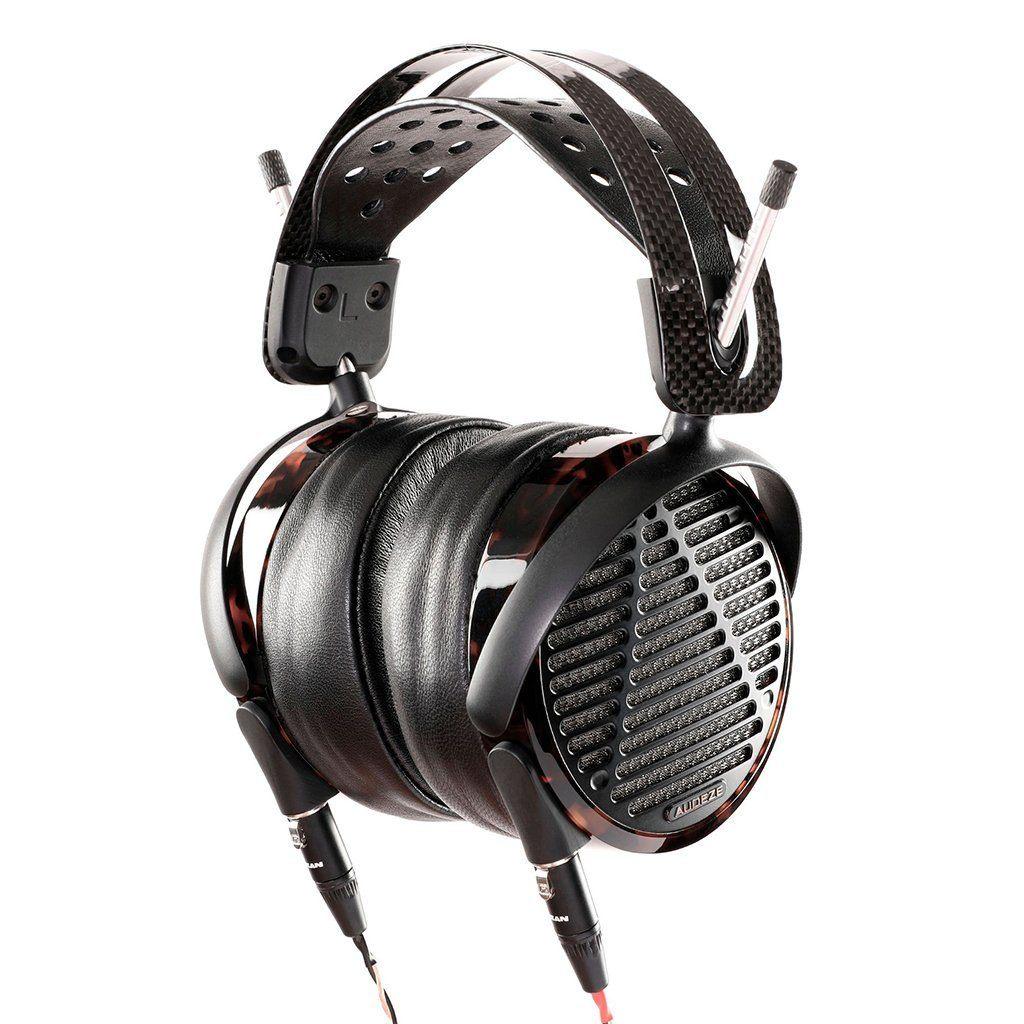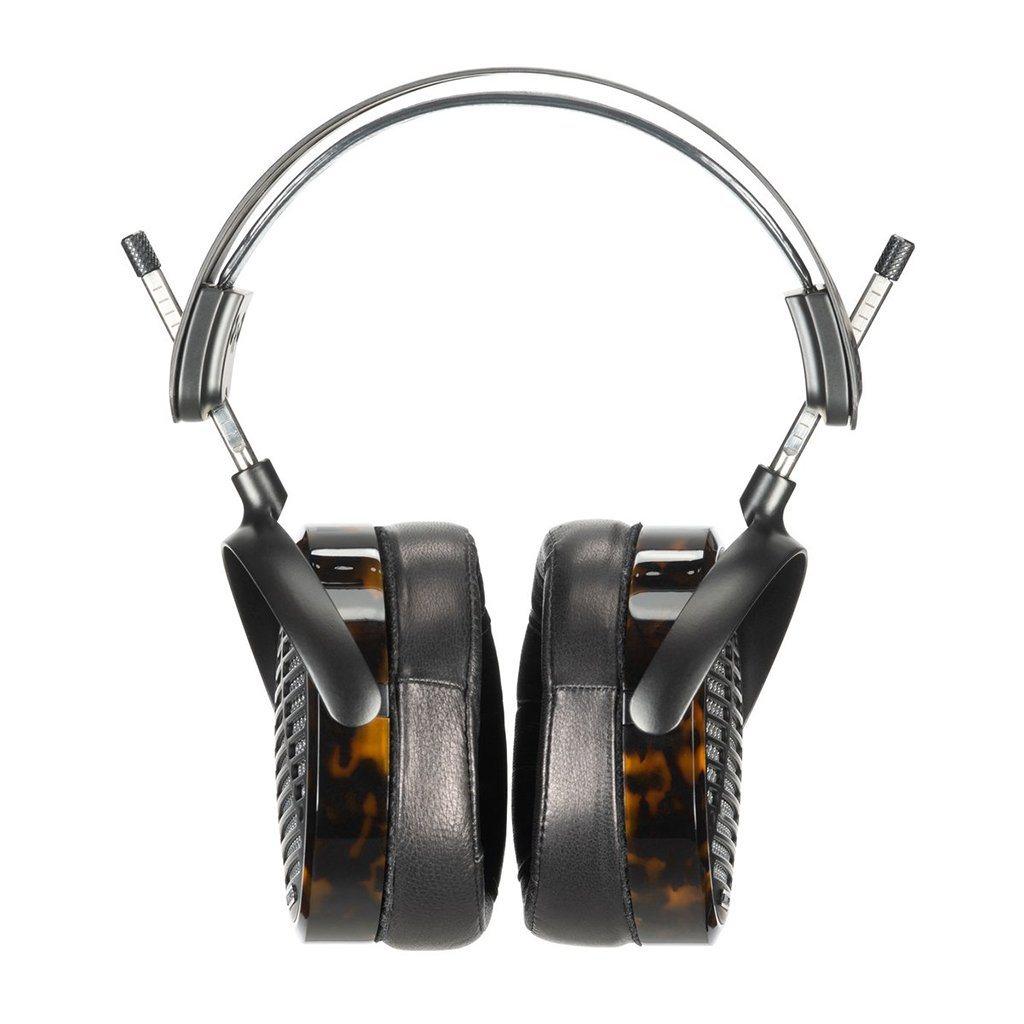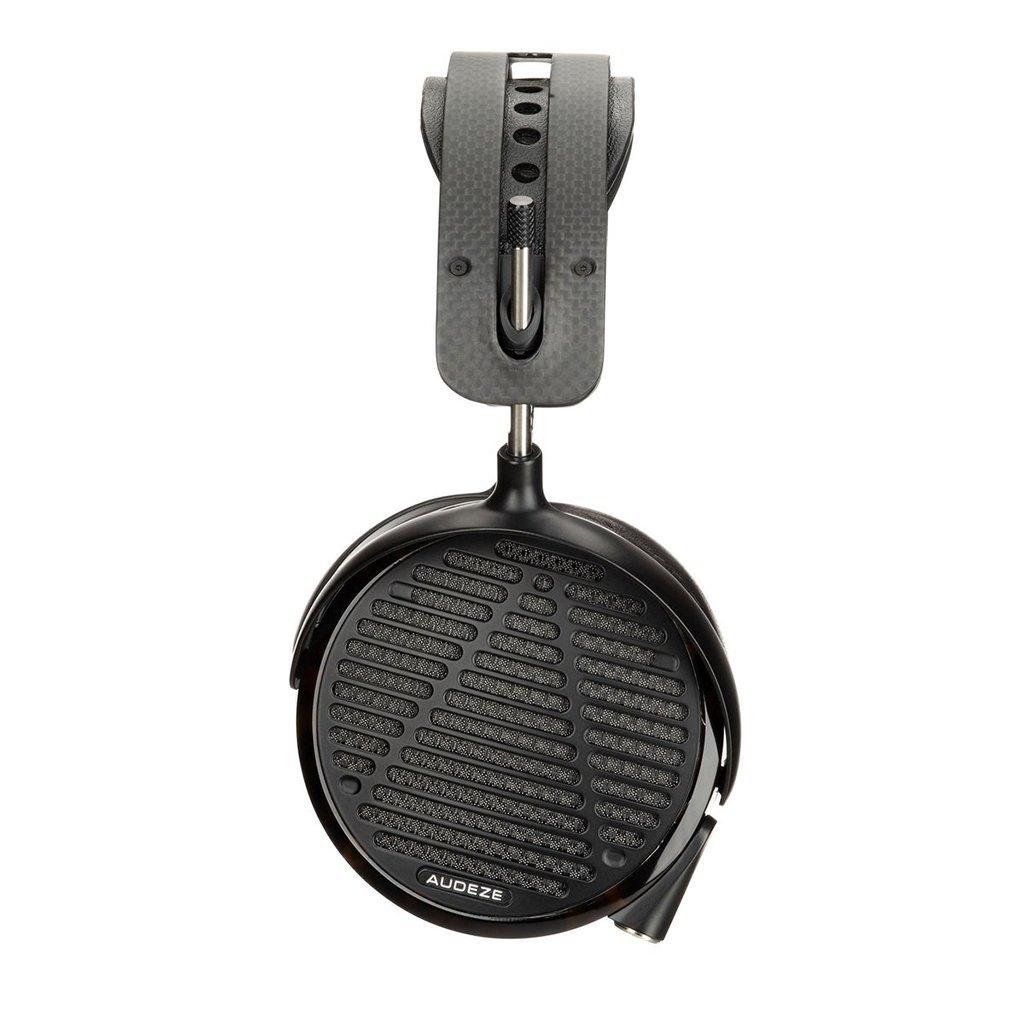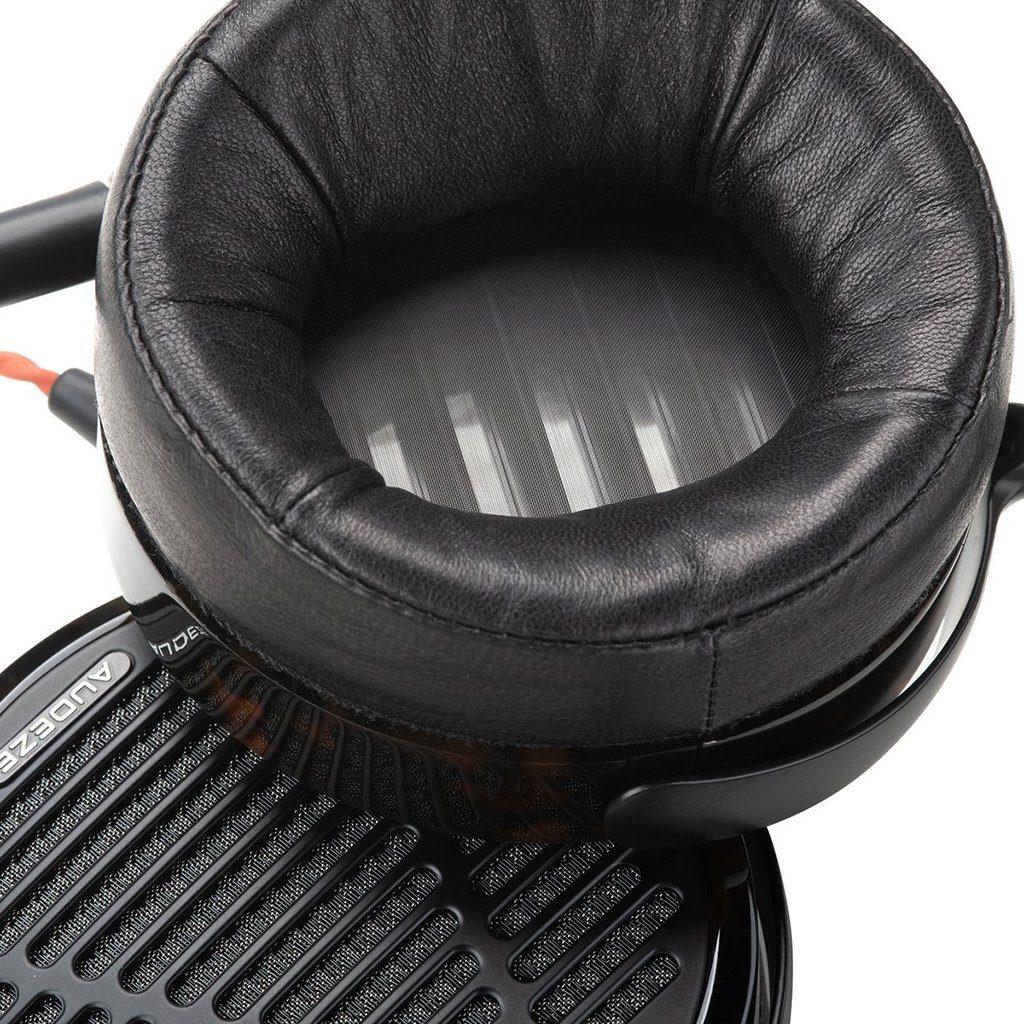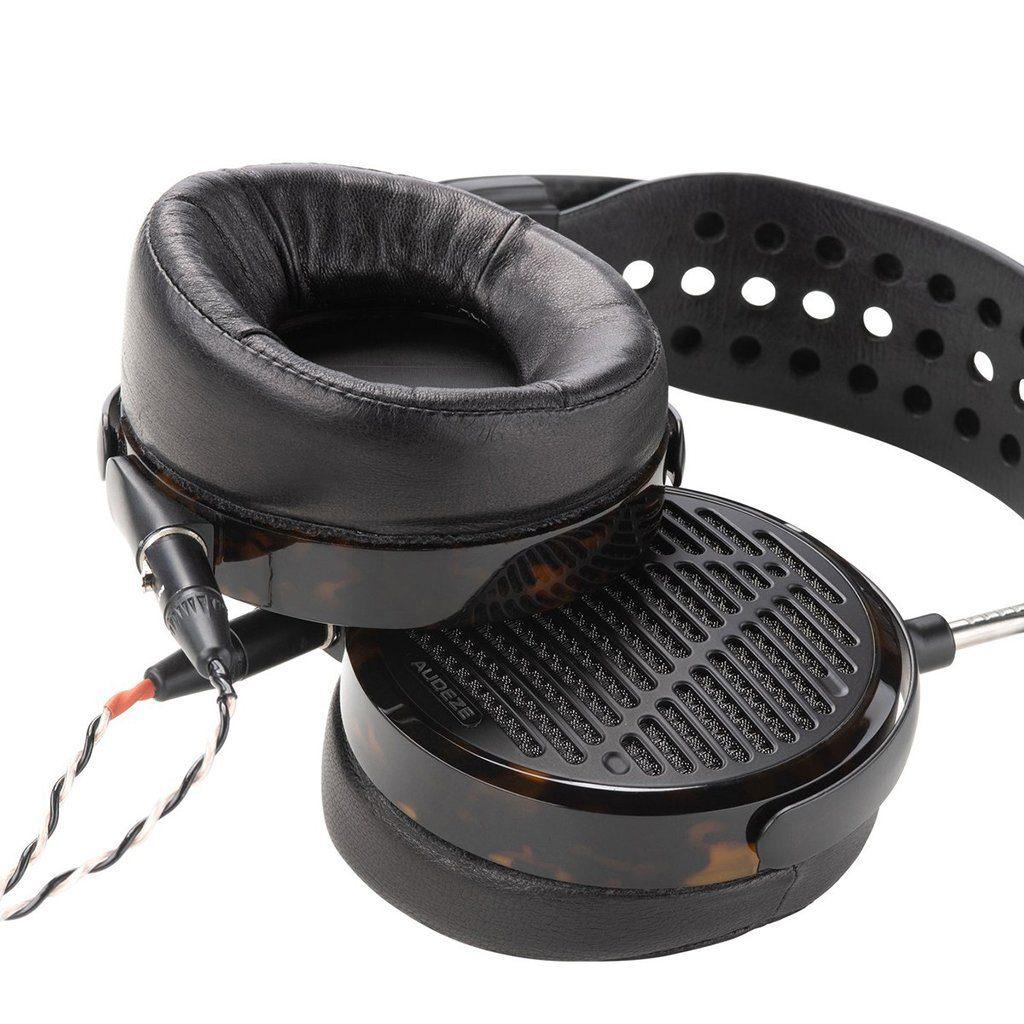 Sold out