64 Audio
64 Audio Volür In-Ear Headphones
Symphony Of Sound
Sale price
$2,499
Regular price
Unit price
per
365-day returns
Don't love it? Return it any time in the first year of ownership for a small fee
64 Audio Warranty
The 64 Audio Volür comes with 1-year manufacturer warranty.
Authorized retailer
We're North America's premier 64 Audio dealer
A bass lover's dream IEM. Detailed, textured bass combined with masterful tuning make this a can't miss listen.
Introducing the 64 Audio Volür In-Ear Headphones, a paradigm of technological brilliance in the realm of universal in-ear monitors (UIEM). As a 10-driver hybrid, the Volür continues the legacy set by its predecessor, Nio, blending proven acoustic science with innovative features to deliver a sound experience that is truly unprecedented.
Delve into a sound experience like never before with the 64 Audio Volür In-Ear Headphones. Each element is meticulously crafted, offering an intimate connection with your music, available now at Headphones.com.
BAAAAAAAAAAASSSSSSSSSSS
Resolve (Andrew Park), of The HEADPHONE Show and Audio Files fame, gives his first impressions of the 64 Audio Volür. Come for his descriptions of the Volür's sound, stay for his deep dive into the umlaut.

*Spoiler*
If you enjoy deep, thunderous bass, these may be the IEMs for you.
64 Audio Volür In-Ear Headphones Features
Wearing style

More information

Over-ear headphones sit over your ear and surround your ear with a ring of padding. On-ear headphones are padded but rest on top of your ear. In-ear monitors are worn inside your ear canal.
In-ear
Driver type

More information

Speakers and headphones use a device called a 'driver' to create sound. Different types of drivers have different strengths and weaknesses, but can all produce great sound. Common varieties include dynamic, planar magnetic, and electrostatic.
Dynamic, Balanced Armature
Connectivity

More information

Connectivity refers to the method in which the headphones connect to the audio source. Headphones can be either wired or wireless.
Wired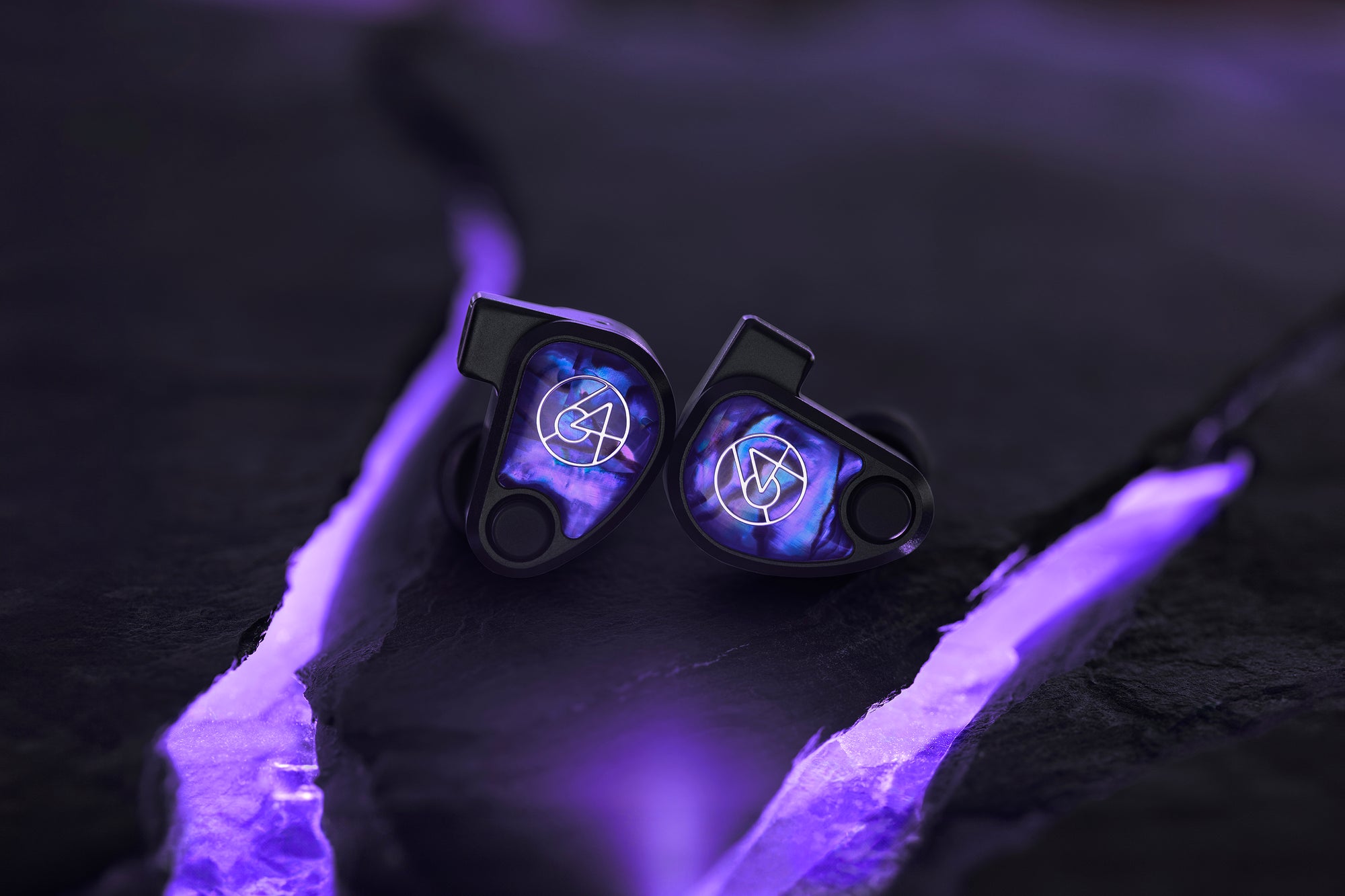 Unprecedented Low-Frequency Capabilities
The Volür boasts two new custom 9mm dynamic drivers configured in a True Isobaric™ setup, offering unparalleled sonic capabilities in the low-frequency band. This is not just about volume; it's about delivering quality sound where the subtleness of the bass comes alive, providing a deeper connection to the music and allowing every beat to be felt and understood, even at low volumes.
Refined High-Frequency Performance
With the introduction of the new tia waveguide, the high-frequency performance of the Volür is unmatched. The tia waveguide ensures efficient performance while providing superior tuning control, making the headphones a beacon of clarity and an ambassador for resounding, high-resolution audio.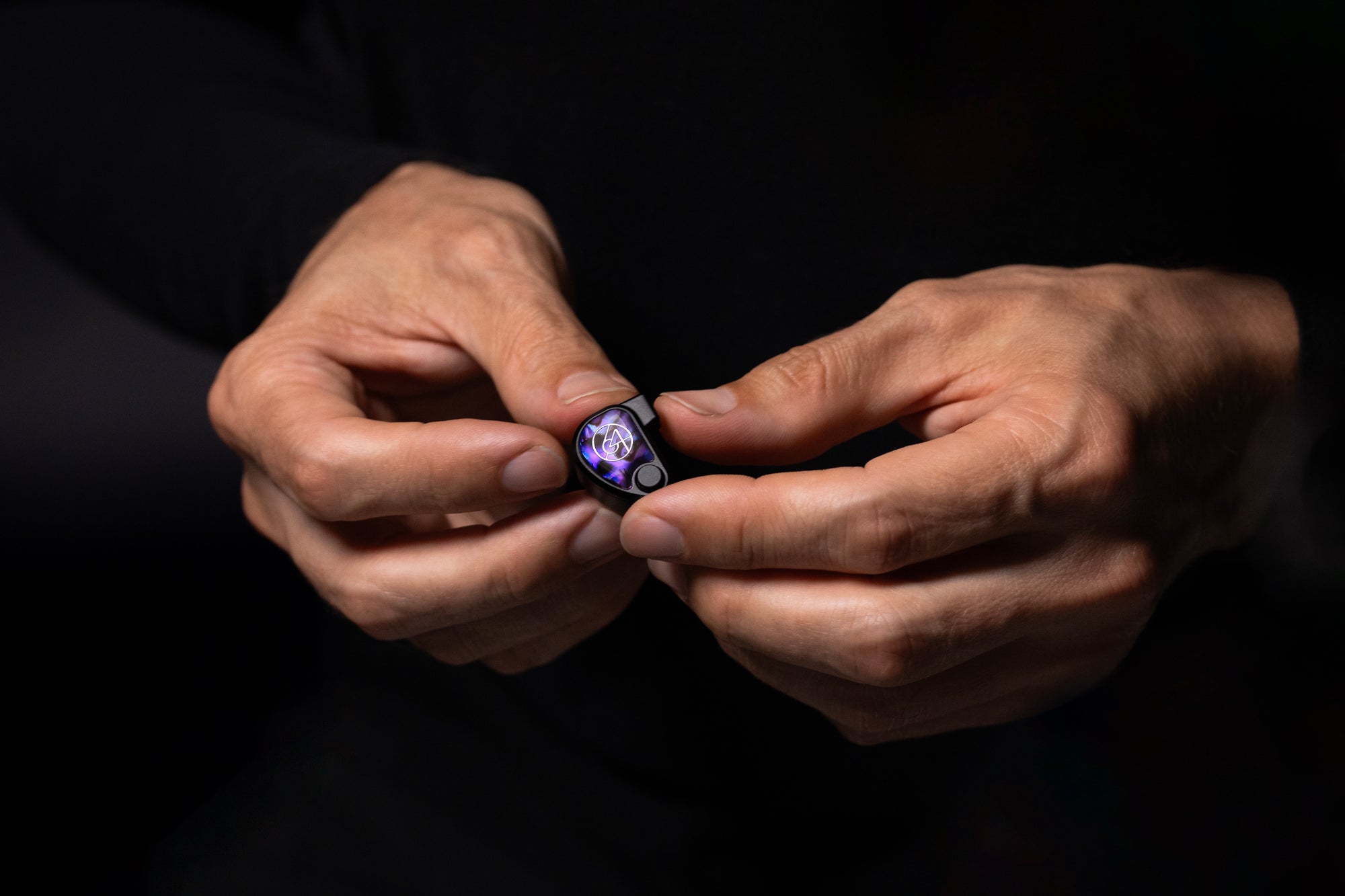 Unique Mid-Range Presentation
The mid-range of the Volür retains the rich character of the Nio while offering enhancements that provide a unique auditory experience. The headphones deliver an analog warmth through their mids, accompanied by a holographic center imaging that makes vocals a mesmerizing experience, making you feel as though the artist is performing right inside your head.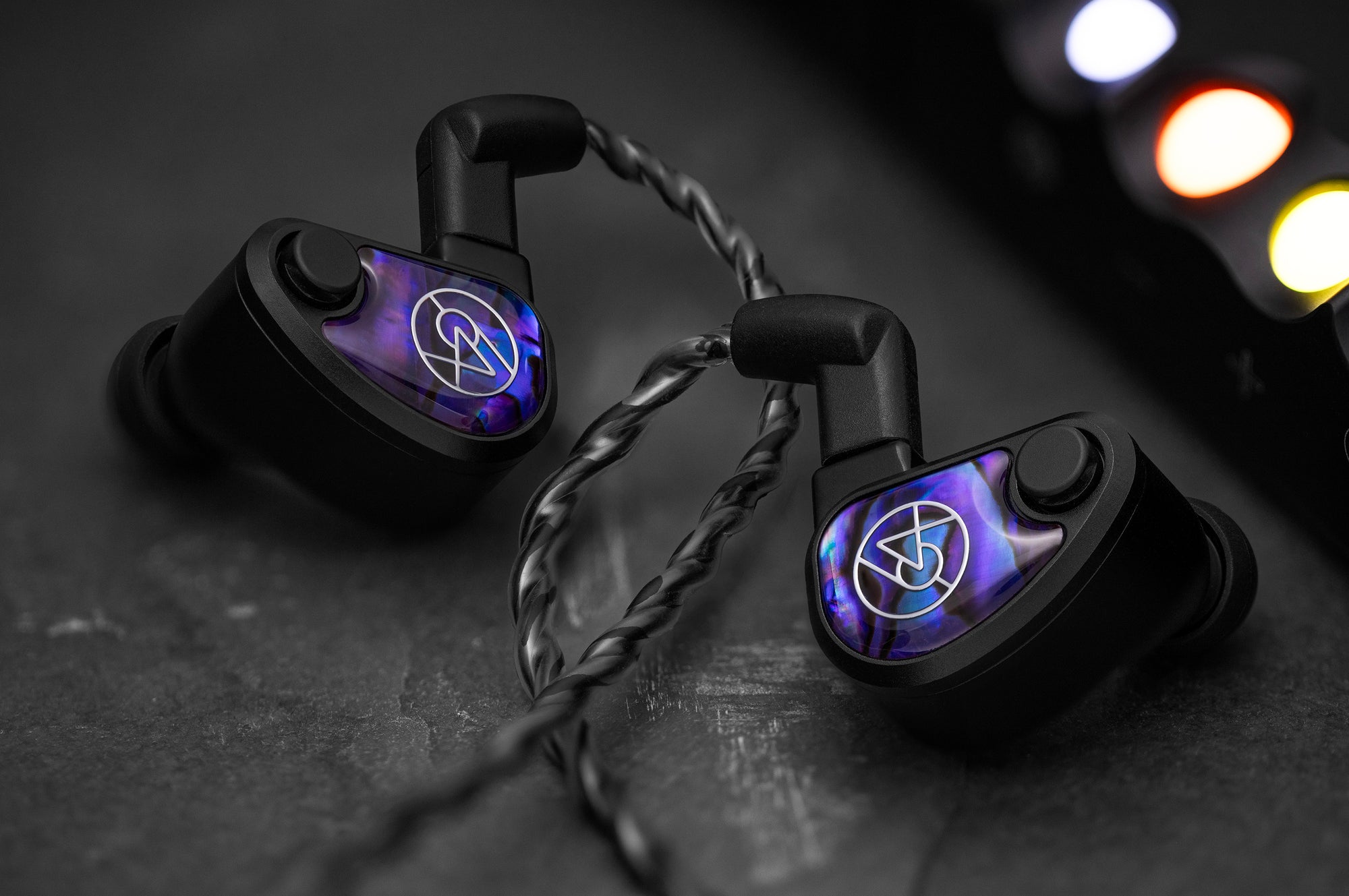 New M12 Module
Developed for those who felt that the bass drop between m15 and mX was too drastic. Perfect for tracks where the bass is just slightly overpowering the rest of the spectrum. Increases mid-range punch. (reduction by 1db-4db at 130hz-20hz).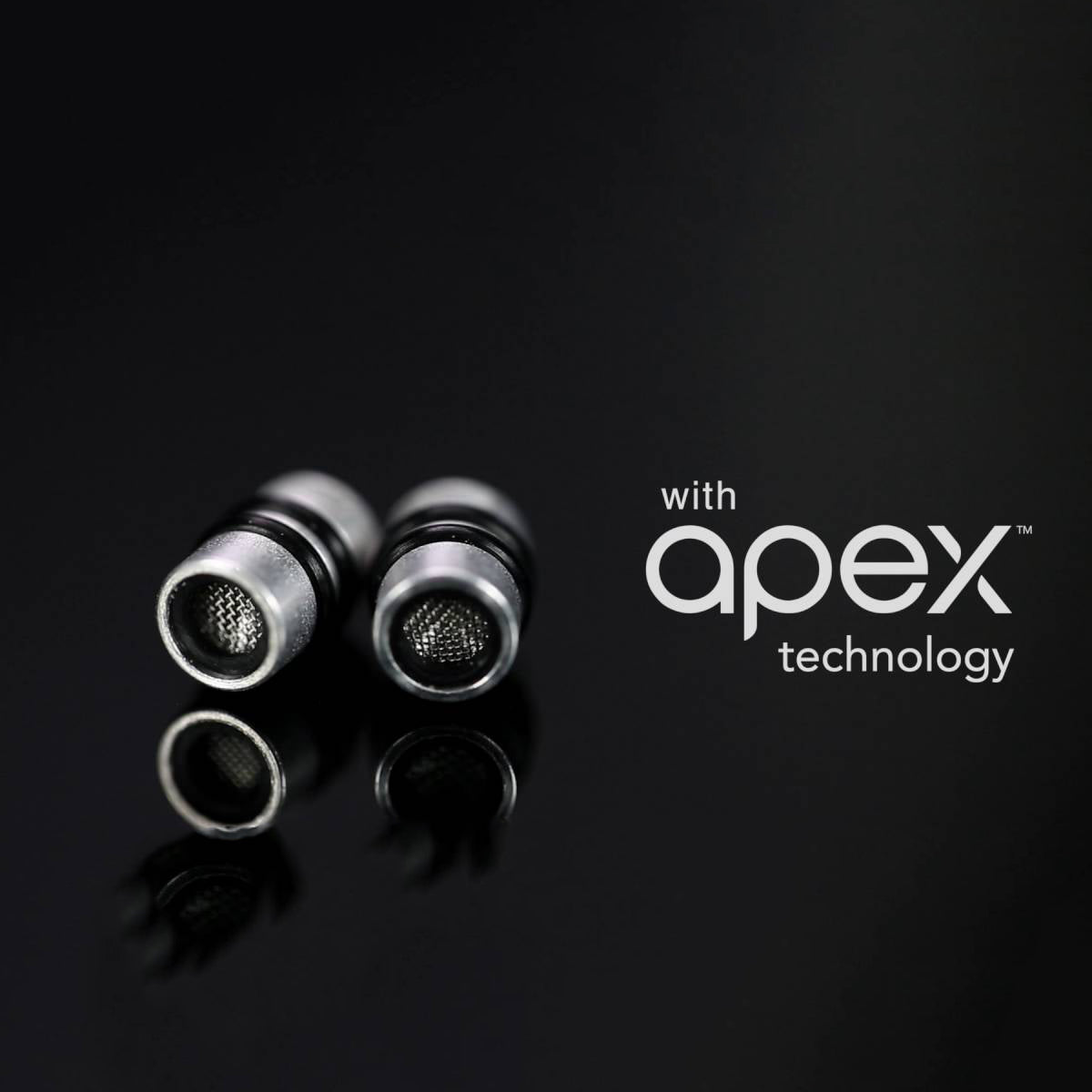 Air Pressure Exchange (Apex)
Apex is a patented vent that releases air pressure in a sealed ear canal while retaining standard IEM levels of isolation, enabling music enthusiasts to listen more comfortably for longer. Apex alleviates listener fatigue and allows for a much more realistic soundstage. Apex comes in four module variations for the 64 Audio Volür: mX, m12, m15 and m20.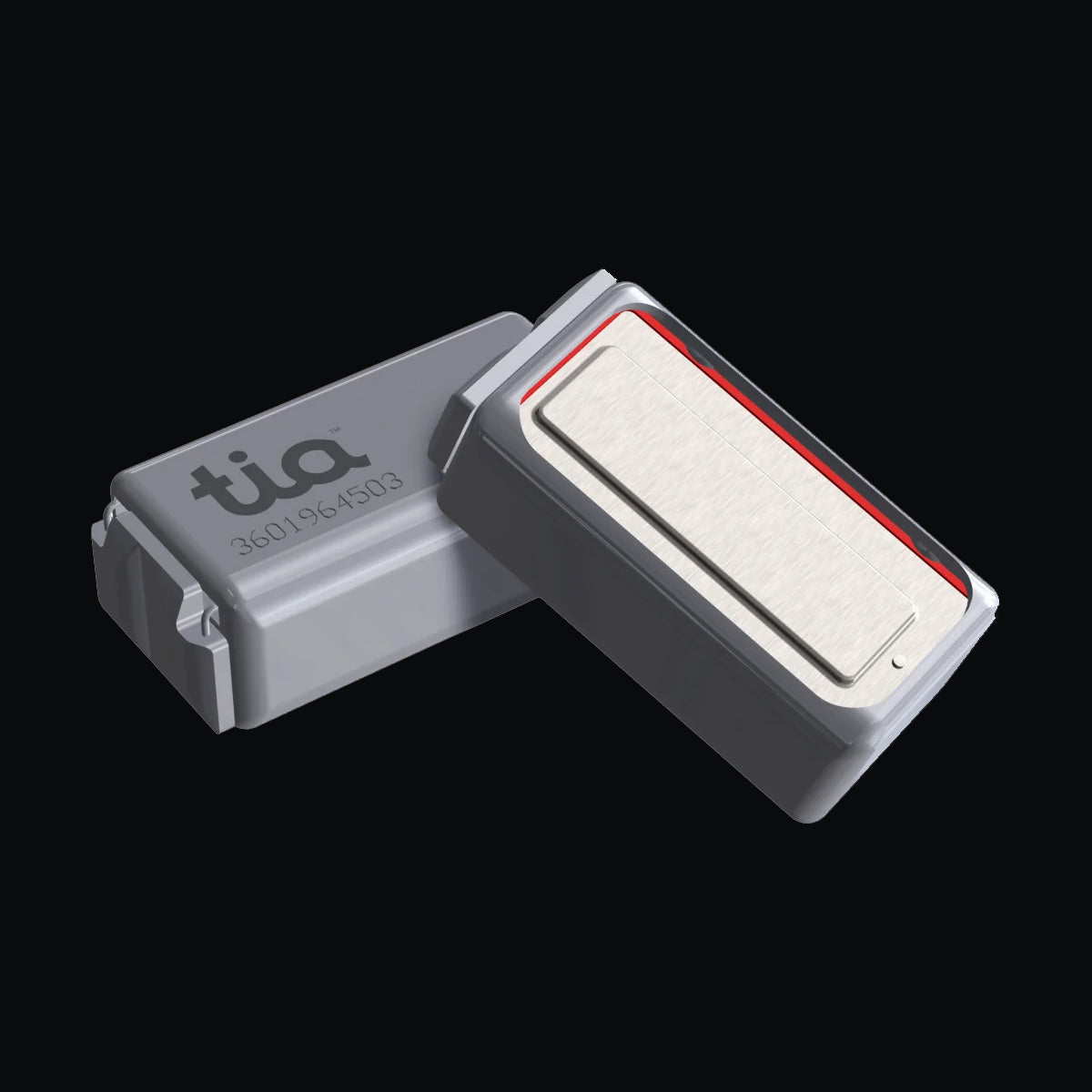 Tubeless In-Ear Audio (tia)
tia is a patented IEM design methodology that aims to reduce unwanted resonance and distortion for a transparent and lifelike sound signature. The tia system is comprised of three major elements: open balanced armature tia drivers, the tia single-bore design, and tia acoustic chambers. Volür features two major elements of the tia system: the tia driver and the tia single-bore design.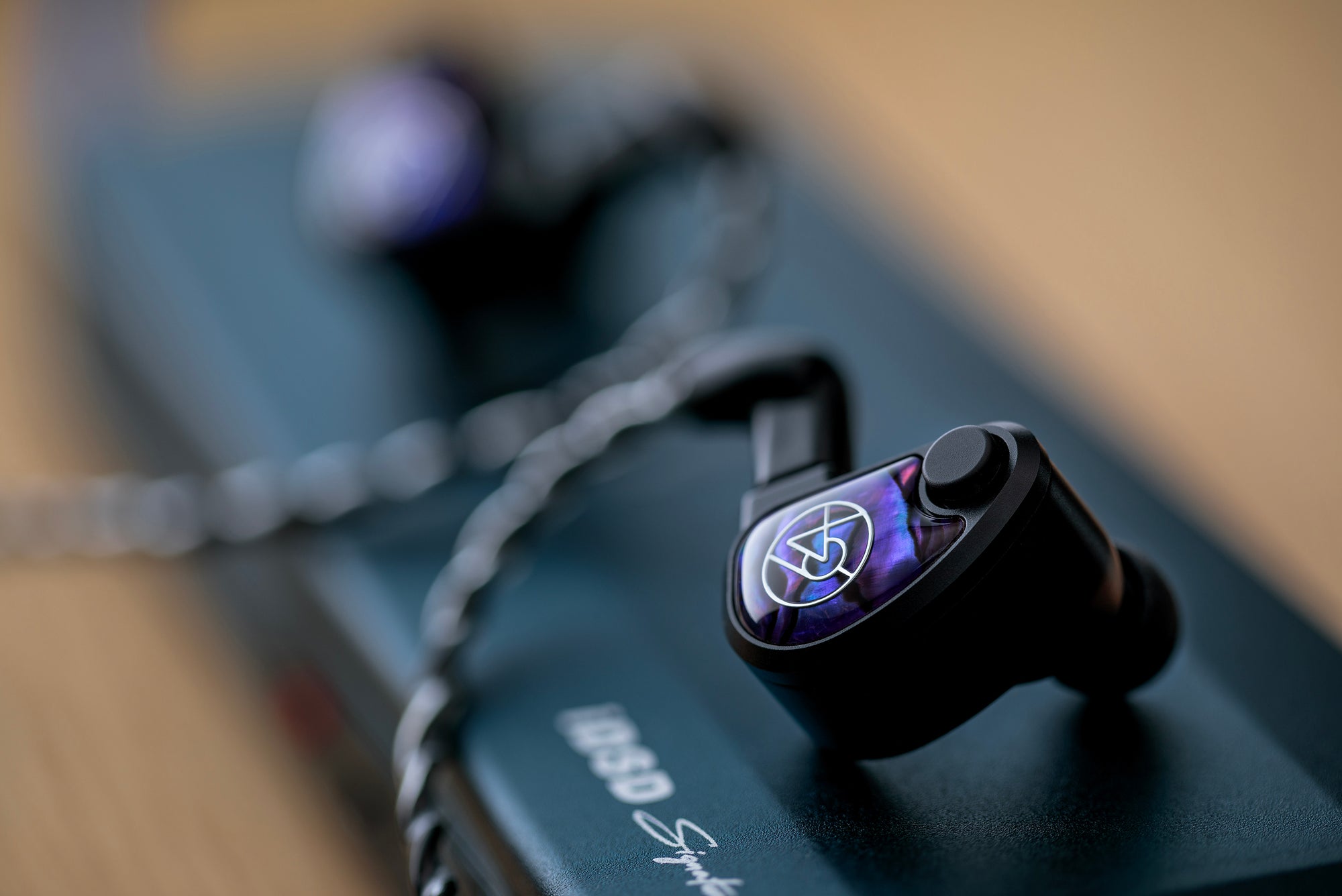 Sleek and Purposeful Design
While maintaining the same external dimensions, significant internal structural modifications have been made to the Volür to accommodate its powerful features. Its faceplate boasts a sleek chamfer that merges seamlessly with the matte black-finished aluminum shell, with the final touch being a visually stunning purple abalone chip sourced responsibly from New Zealand Paua shells.
Consistent Performance with LID
The 64 Audio Volür utilizes 64 Audio's patented LID technology to ensure consistent performance when you use the Volür with any device, whether that's the AudioQuest Dragonfly Cobalt, your Sony Playstation controller or your Chord Hugo 2.
LID is a proprietary circuit that corrects the non-linear impedances of the drivers, restoring proper interaction with the source and preserving the desired sound signature.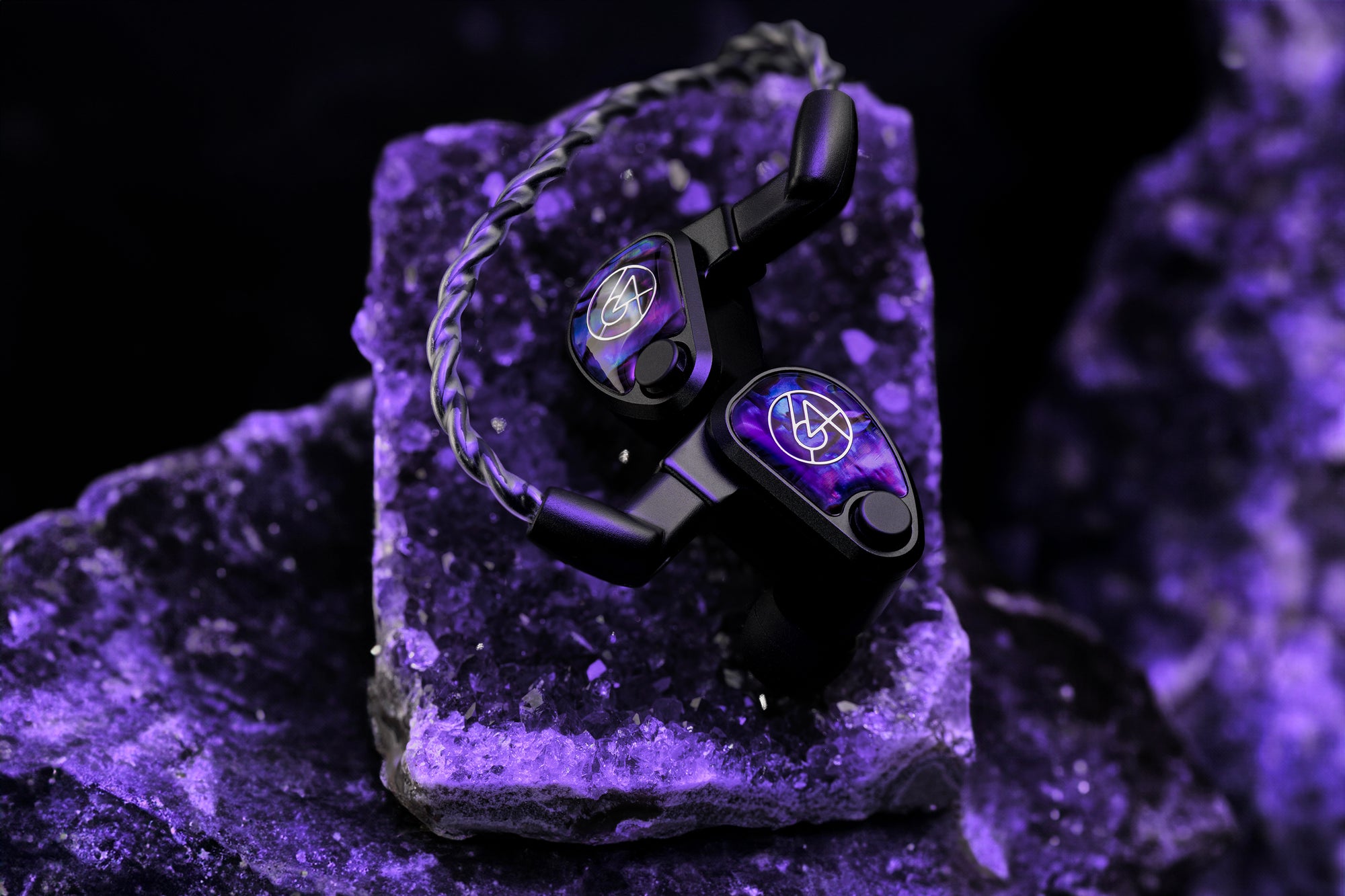 True Isobaric™ Configuration
The True Isobaric™ Configuration represents a significant leap in audio engineering, combining innovative design with exceptional functionality. This unique cone-to-magnet isobaric driver setup seamlessly connects two drivers through an acoustically inert coupling chamber. While one diaphragm remains entirely sealed, the other exclusively contributes to sound pressure. The result? Enhanced damping, significantly reduced distortion, and doubled power handling, courtesy of the twin coils and motor structures, leading to an enriched low-frequency (LF) response.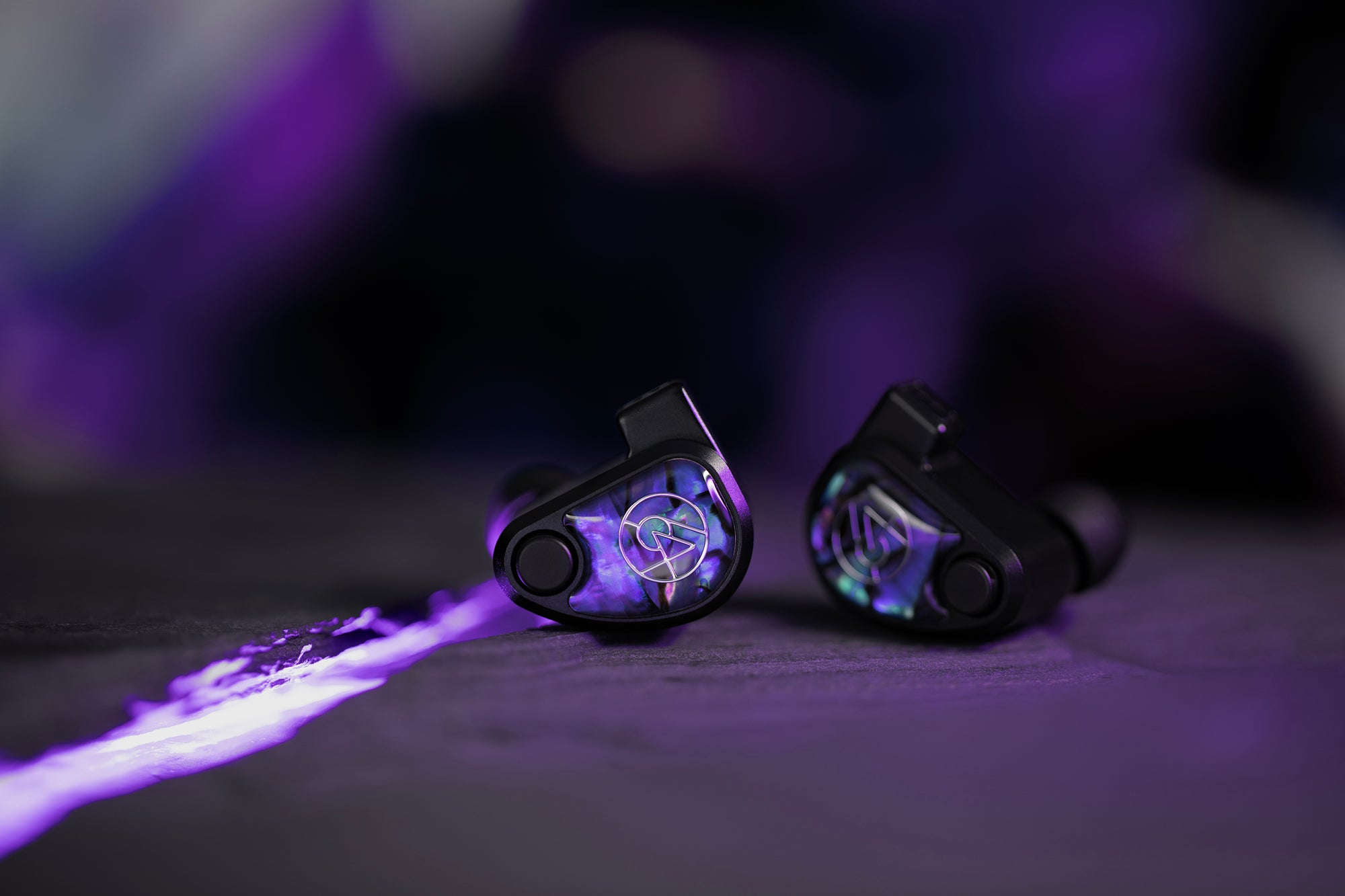 Tune How You Want, When You Want
The 64 Audio Volür comes with 4 (that's right four!) APEX tuning modules including the brand new M12 module giving you even more freedom to tune your U4s to listening preferences.
Want less bass? Reach for the MX or M12 modules.

Want even more bass? Look at the M15 or the M20 modules.
The world is your oyster!
What's included?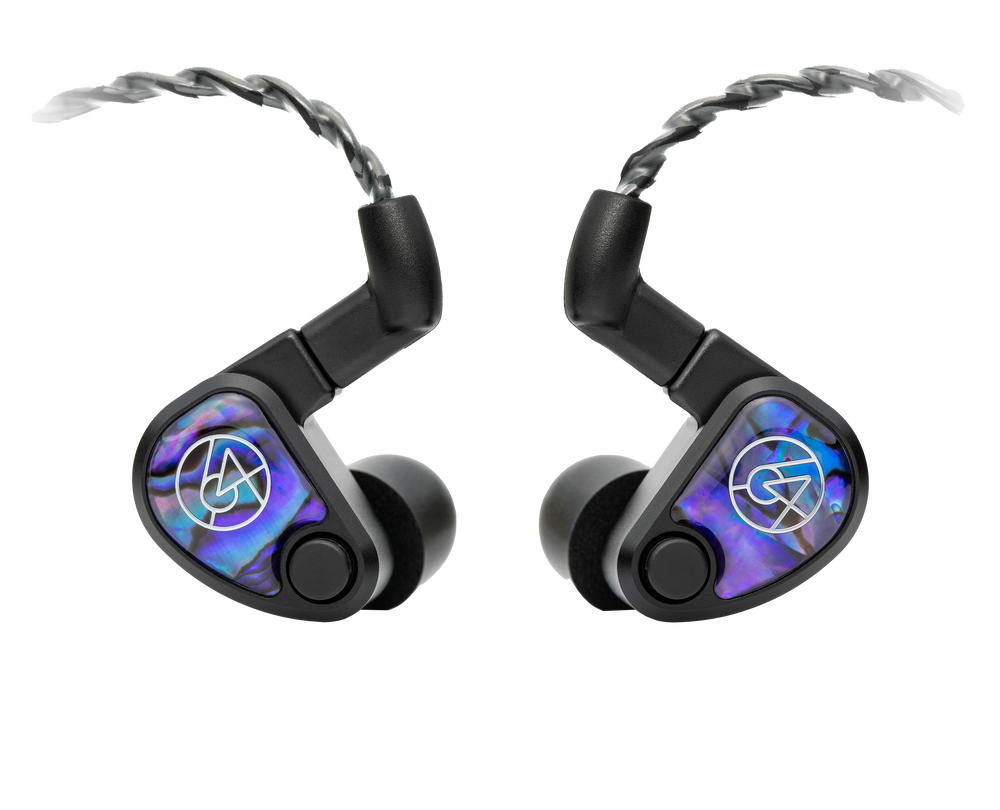 In the box
64 Audio Volür In-Ear Headphones
64 Audio premium leather carrying case
TrueFidelity eartips (S,M,L)
Silicone eartips (S,M,L)
SpinFit eartips
Eartip holder
Silver-plated copper cable
Apex modules (MX, M12, M15 and M20)
Sticker
64 Audio Volür In-Ear Headphones Specifications
Specification
Detail
TRANSDUCER TYPE
Dynamic + Balanced Armature
TRANSDUCER CONFIGURATION
2 low DD, 6 mid BA, 1 high-mid BA, 1 tia high BA
FREQUENCY RESPONSE
5Hz – 22kHz
SENSITIVITY
103 dB/mW @ 1kHz @ 1mW (94mV)
IMPEDANCE
6.3Ω @1kHz
CROSSOVER
Integrated 4-way passive crossover
ISOLATION (m20 module)
-20dB
ISOLATION (m15 module)
-15dB
ISOLATION (m12 module)
-12dB
ISOLATION (mX module)
-10dB
CABLE
0.23 Ohms total impedance
7 x 7 x 4 Multi-twist
Silver plated OCC copper wire
26 AWG
64 Audio Volür In-Ear Headphones Media Gallery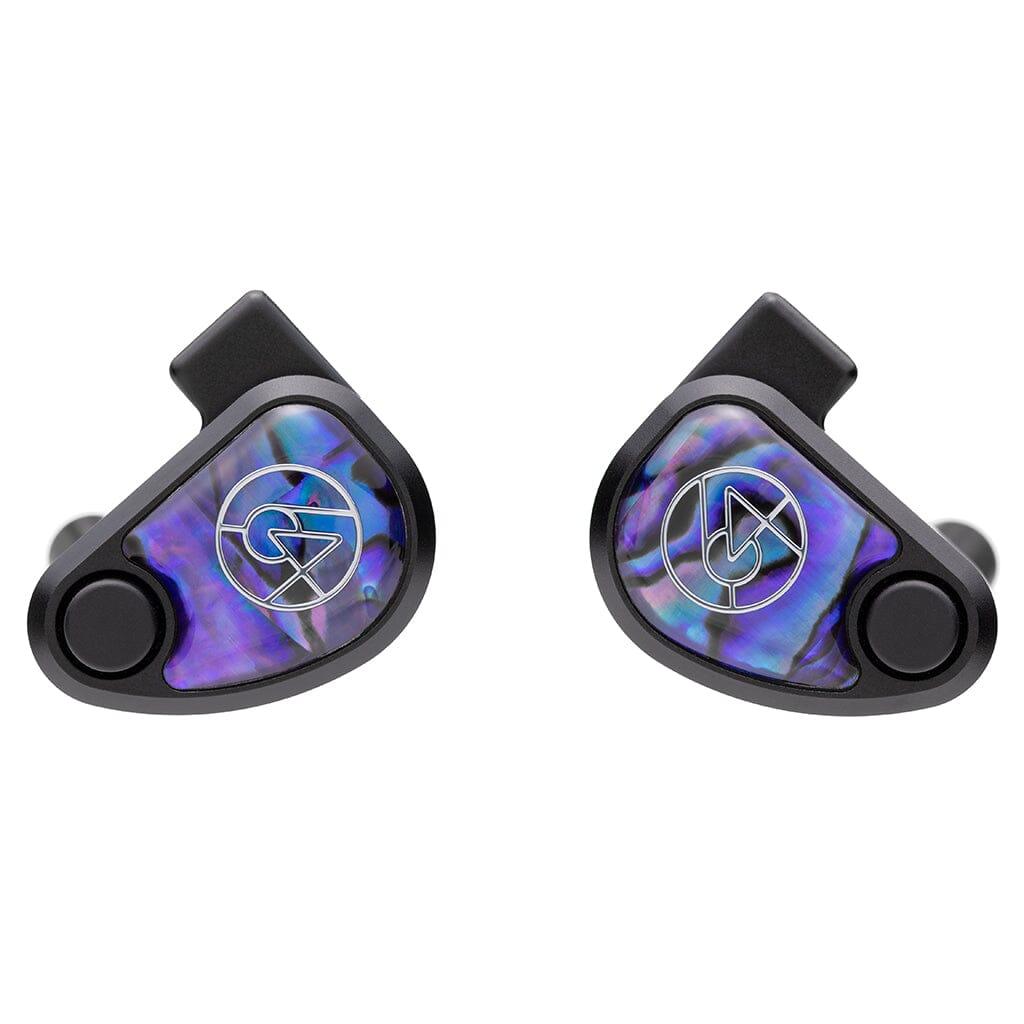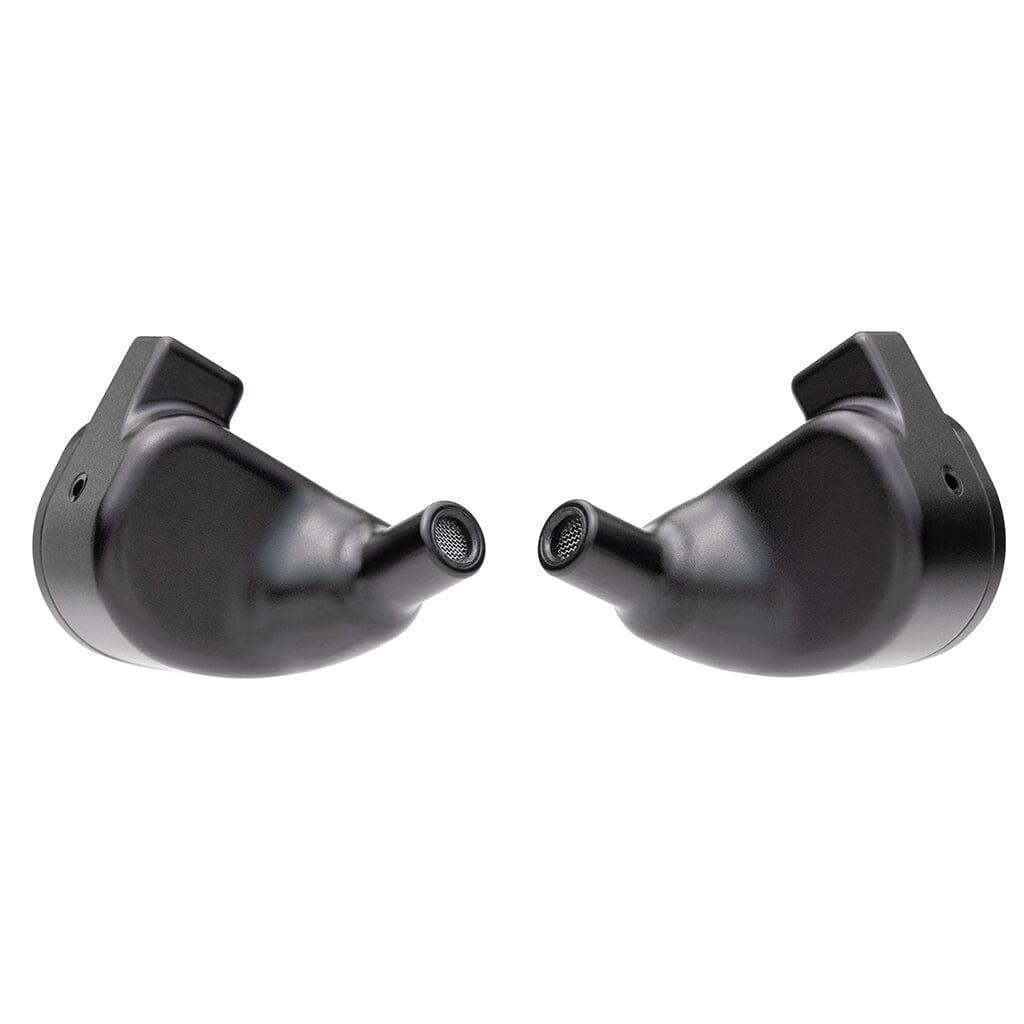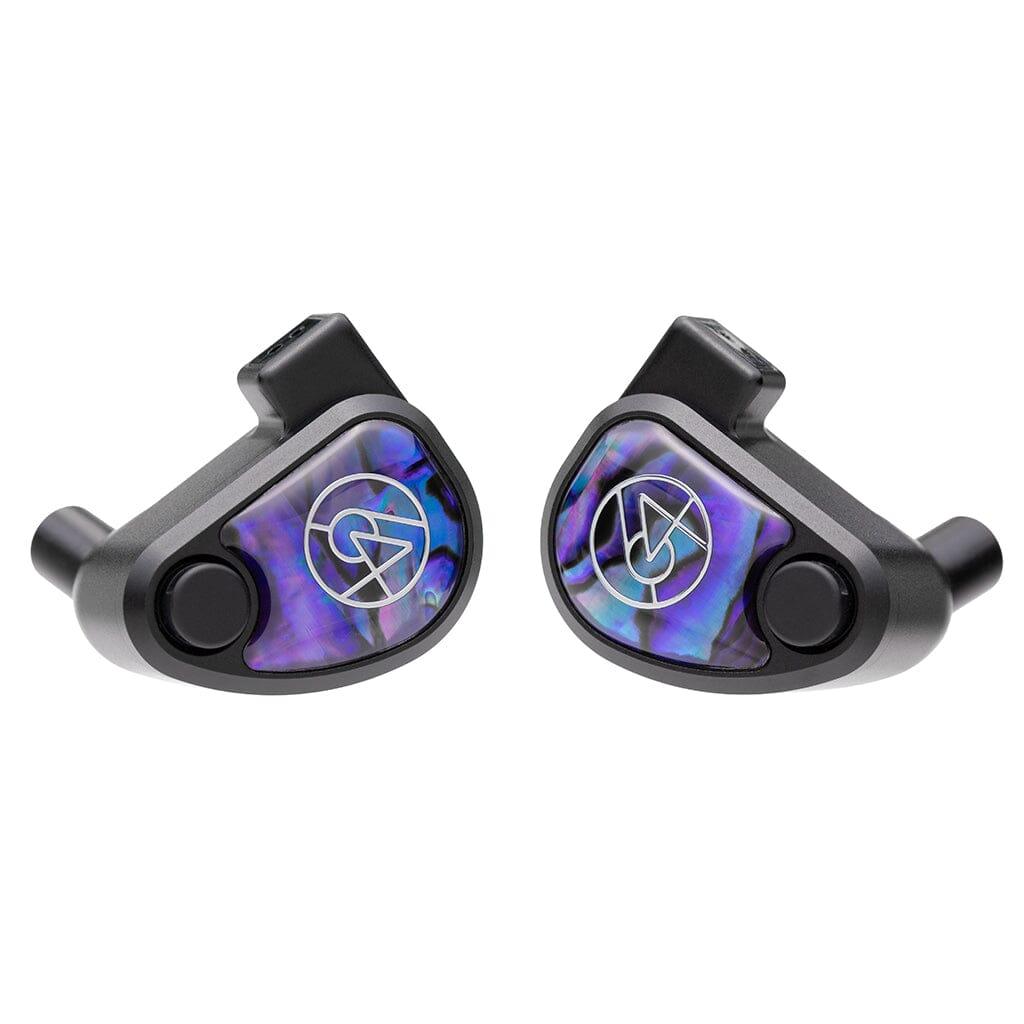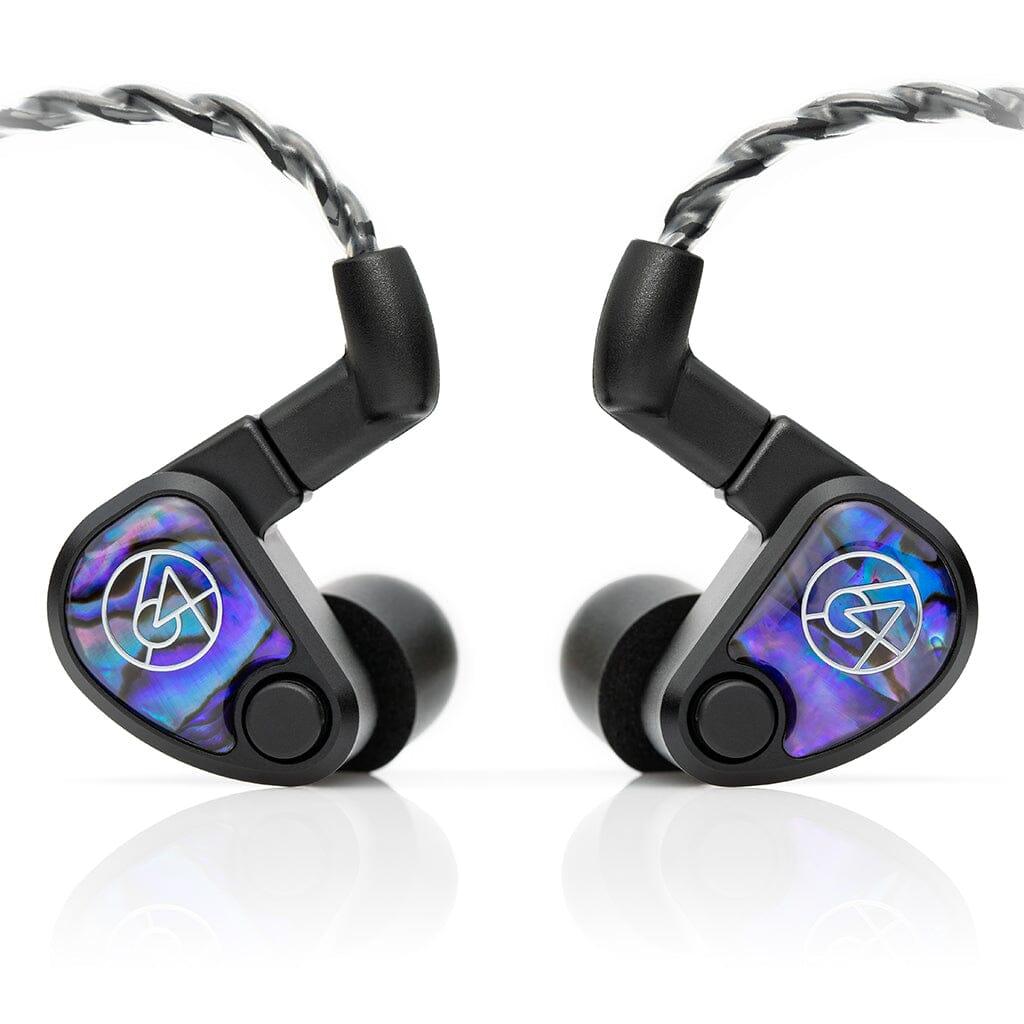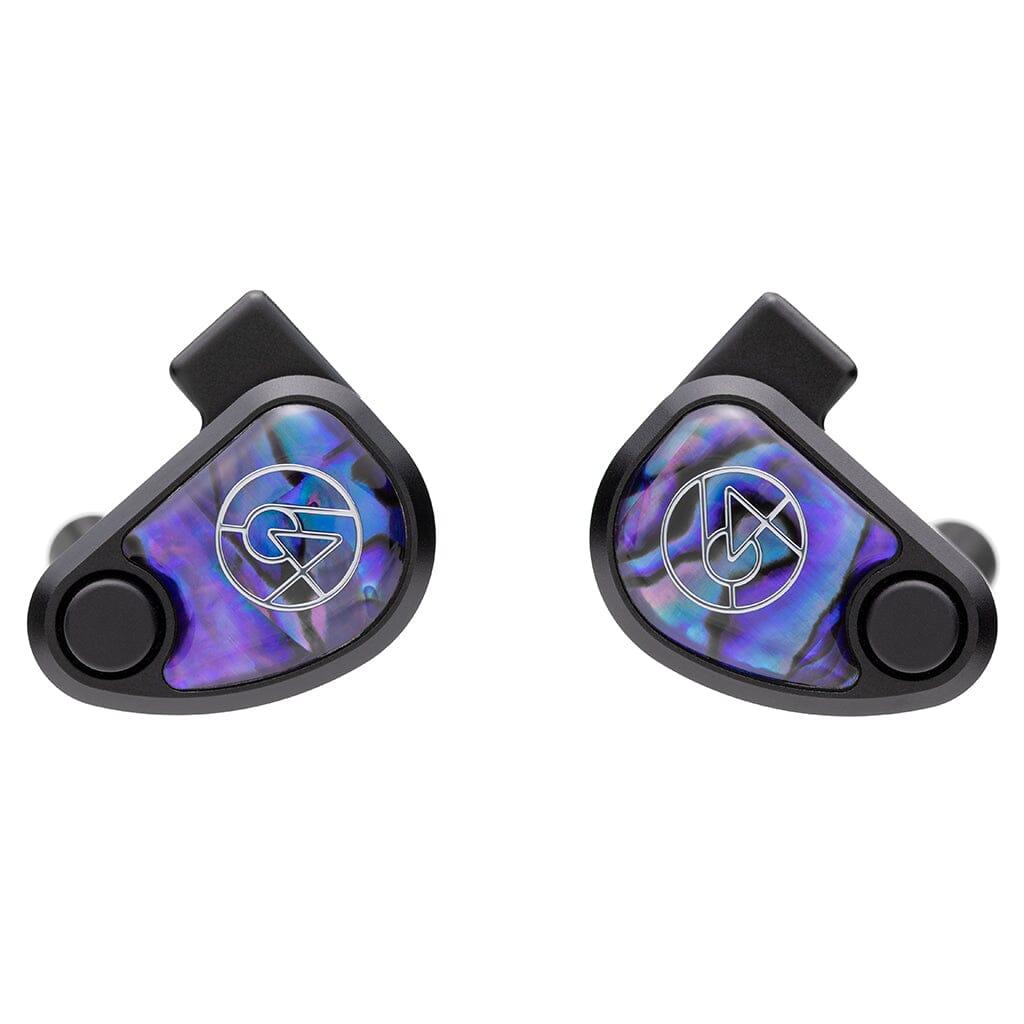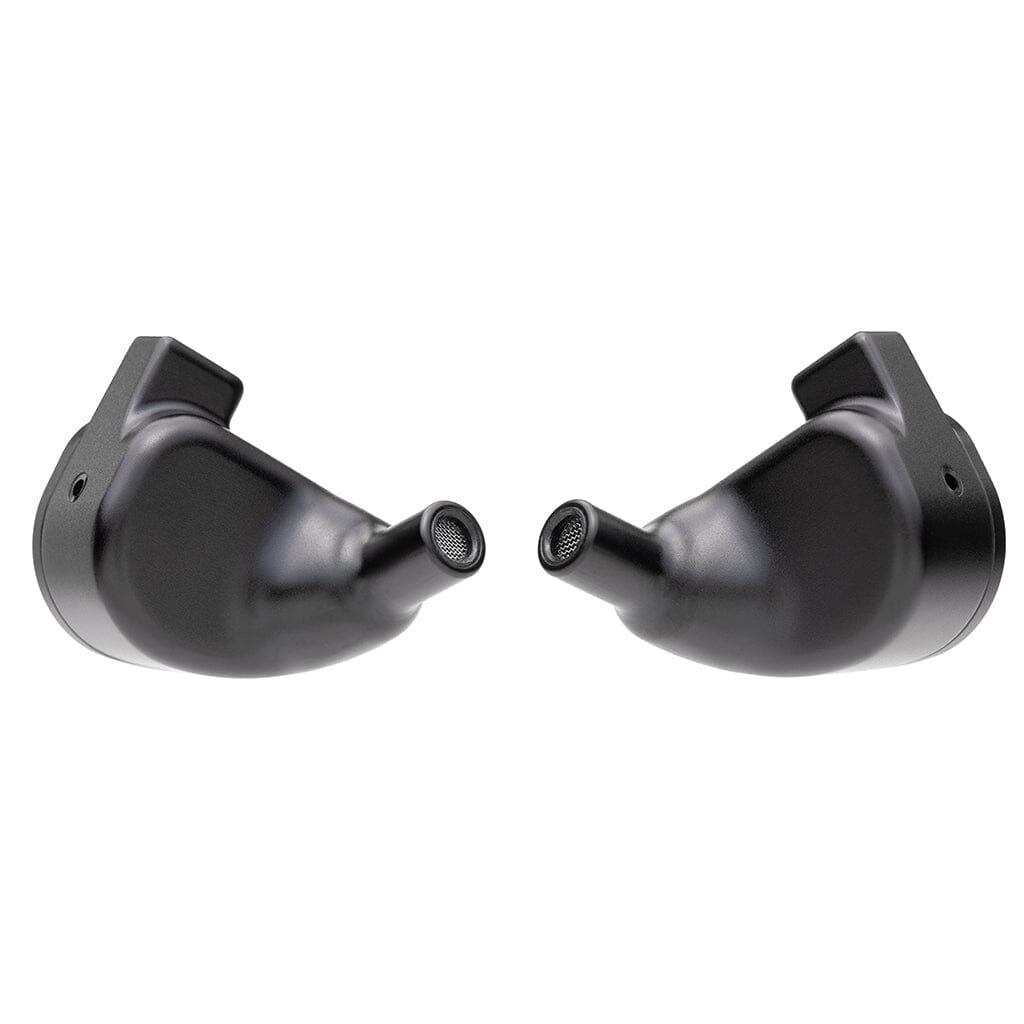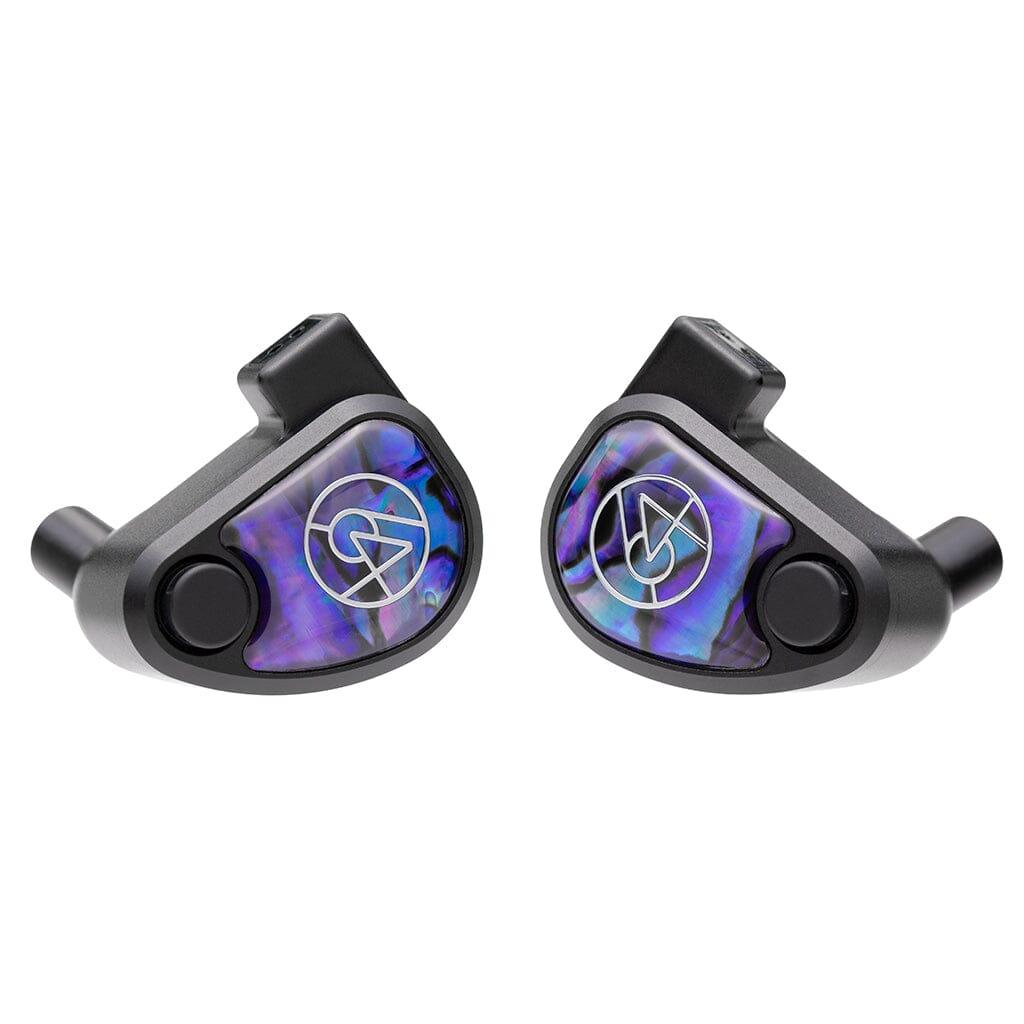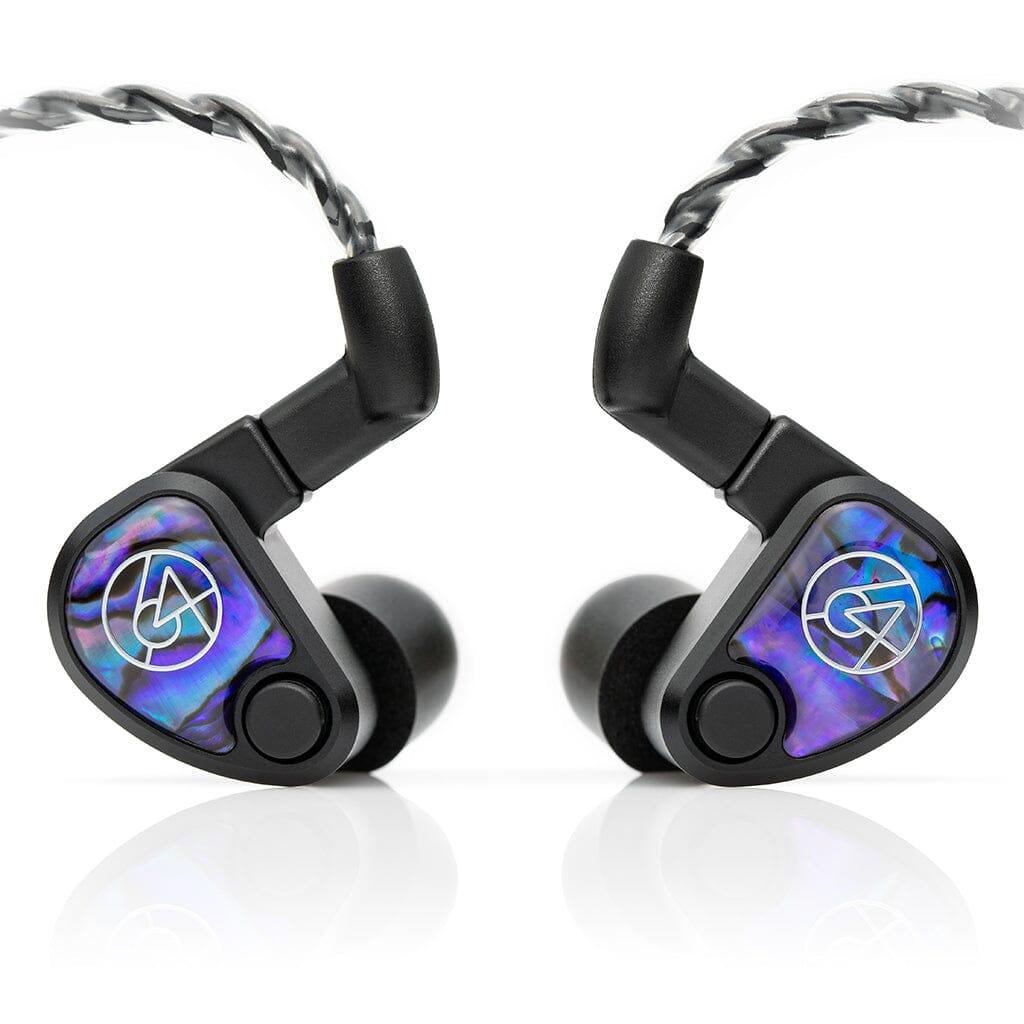 Add to cart