64 Audio
Sale price
$

1,649
Regular price
$

2,299.00
Unit price
per
Cup style

More information

Open-back headphone designs are often higher-performance but have poor noise isolation and leak sound. Closed-back designs provide better noise isolation and leak less sound.
Closed-Back
Wearing style

More information

Over-ear headphones sit over your ear and surround your ear with a ring of padding. On-ear headphones are padded but rest on top of your ear. In-ear monitors are worn inside your ear canal.
In-ear
Driver type

More information

Speakers and headphones use a device called a 'driver' to create sound. Different types of drivers have different strengths and weaknesses, but can all produce great sound. Common varieties include dynamic, planar magnetic, and electrostatic.
Balanced Armature, Dynamic
Connectivity

More information

Connectivity refers to the method in which the headphones connect to the audio source. Headphones can be either wired or wireless.
Wired
On back order
Join our email list to be notified as soon as it is back in stock.
View full details
64 Audio
64 AUDIO tia Trió™ In-Ear Headphones - Open Box
Sale price
$

1,649
Regular price
$

2,299.00
Unit price
per
The 64 AUDIO tia Trió™ Universal-Fit earphones are the perfect balance between reference quality sound and pure entertainment. Featuring a fully-tubeless design, the breakthrough patent-pending tia™ system consists of the tia single-bore, tia acoustic chambers, and the proprietary open balanced armature tia drivers. You won't miss a beat or a bass line thanks to the dynamic driver that provides weight and punch to the trio's musical low end. Most importantly, the tubless driver design reduces pressure and makes for a much more comfortable listening experience. 
The Frequency eXtension Chamber allows for superior mid-range control on a back-vented dynamic driver and paves the way for perfectly placed mid frequencies, giving vocals and instruments a remarkably natural sound. Detailed and reliable upper mids are relaxed in presentation and layer easily into the smooth and extended 'tia top-end', the signature of any IEM bearing the tia high-driver. All of this technology is housed in an ergonomic shell machined out of a solid piece of aluminum. With a stunning brushed aluminum faceplate, the 64 Audio tia Trió is a durable and equally elegant addition to the T-Series line-up.
Featured in the Trió is apex™, a pneumatically-interactive vent that relieves fatigue-causing sound pressure inherent in other earphone designs. Also featured is LID technology, ensuring the Trió maintains its sound signature regardless of the source - perfect for musicians and music lovers plugging into a variety of equipment.
Key Features
tia SYSTEM

The tia high driver is located in the tia single bore (canal stem). Because of the extremely short sound path of the high driver, we've achieved a remarkable high-frequency extension and smoothness.

APEX

A revolutionary technology that eliminates pneumatic pressure that causes excessive eardrum movement. By removing pneumatic pressure from the ear canal, sound is felt to be more spacious and outside the head when compared to traditional earphones.

Center Drive

A superior balanced armature driver design that pushes the diaphragms in the center. This yields a deeper, more dynamic bass response.

tia SINGLE-BORE

The single-bore design is a huge leap in eliminating unwanted tube resonance. The large bore itself serves as a sound-shaping chamber and aids the tia high driver in delivering a linear and coherent frequency response.

LID TECHNOLOGY

The patent-pending Linear Impedance Design allows the earphone to retain its intended frequency response no matter the source it's plugged in to.

FREQUENCY EXTENSION CHAMBER

This chamber provides additional air volume allowing for superior control and extension of the mid-frequencies on a back-vented dynamic-driver.

ALUMINUM BODY

The body of the earphones are machined out of a solid piece of aluminum for ultimate durability and feature a beautiful matte finish.
Reviews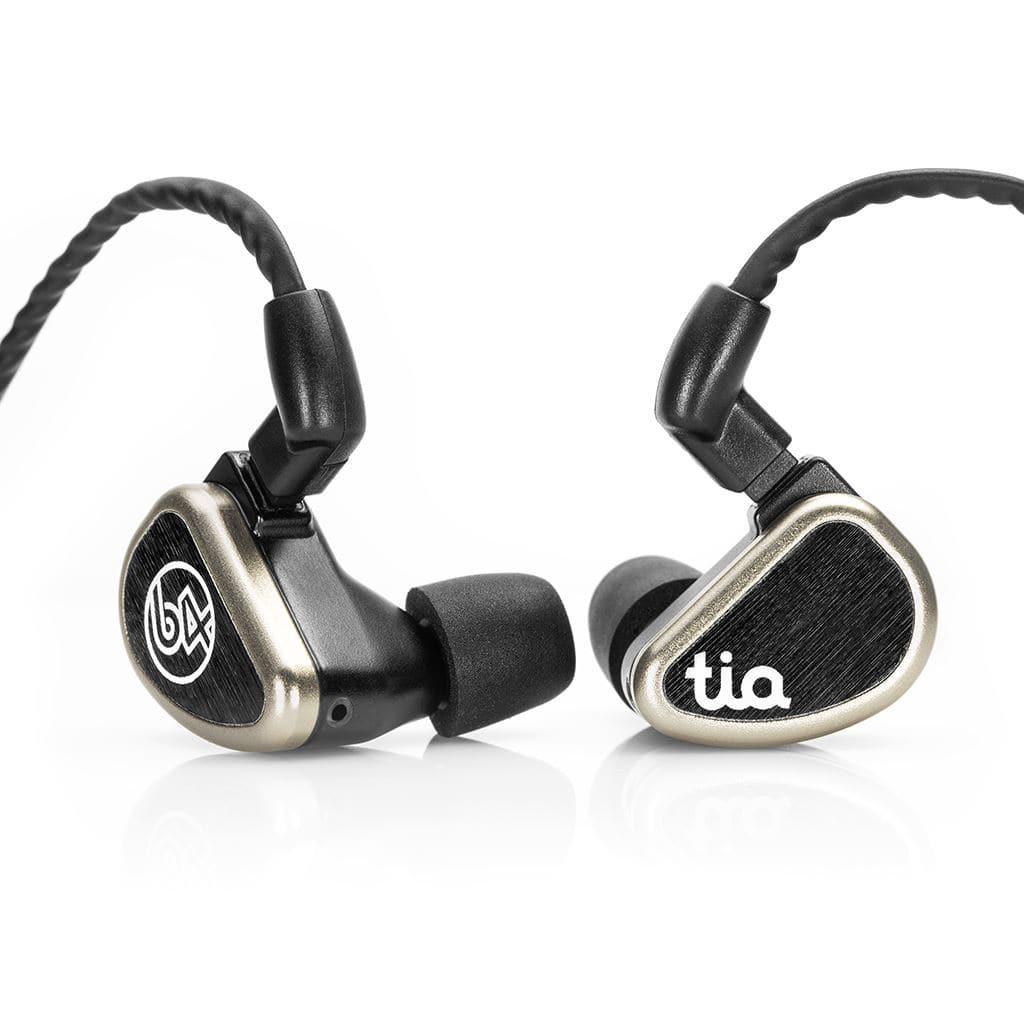 Sold out