Thieaudio
Sale price
$999
Regular price
Unit price
per
Wearing style

More information

Over-ear headphones sit over your ear and surround your ear with a ring of padding. On-ear headphones are padded but rest on top of your ear. In-ear monitors are worn inside your ear canal.
In-ear
Connectivity

More information

Connectivity refers to the method in which the headphones connect to the audio source. Headphones can be either wired or wireless.
Wired
Pre-pay to reserve
Back-order items usually ship within several weeks
365-day returns
Don't love it? Return it any time in the first year of ownership for a small fee
View full details
Thieaudio
Thieaudio Monarch MKIII In-Ear Headphones
Sale price
$999
Regular price
Unit price
per
Introducing the Thieaudio Monarch MKIII In-Ear Headphones - Your Ultimate Musical Companions!
Discover the unrivaled auditory bliss with the all-new Thieaudio Monarch MKIII In-Ear Headphones, now available at Headphones.com! Engineered to perfection, these cutting-edge in-ear headphones redefine the boundaries of sound fidelity, enveloping you in a captivating audio experience like never before.
*Faceplate customization is an extra $100. Order times may vary. Not all faceplates are compatible with different shells.
Key Features
IMPACT2: THIEAUDIO's latest innovation in personalized audio with a powerful subwoofer solution using isobaric design and composite diaphragm drivers.
Balanced Tonal Signature: The Monarch MKIII maintains a studio-monitor-like tonal excellence with clean, natural, and detailed sound, while offering a focused sub-bass impact.
Enhanced Ultra-Treble Output: The Monarch MKIII now features Sonion's electrostatic drivers and increased frequencies for a more comprehensive upper frequency extension, resulting in improved staging and resolution.
Improved Bass Quality: The addition of another 10mm subwoofer in IMPACT2 enhances the power and texture of the bass without compromising tonal integrity, providing better bass quality for an immersive audio experience.
New IMPACT2 Technology
IMPACT2 is a new subwoofer solution consisting of two 10mm composite diaphragm drivers arranged in an isobaric design. The addition of another 10mm subwoofer significantly enhances the power and texture of the bass, while our in-house isobaric chamber design keeps the frequency and pressure constant. This means you can enjoy better quality bass without sacrificing tonal integrity.
Meticulously Crafted
Crafted with meticulous precision, the Monarch MKIII boasts an exquisite design that seamlessly marries form with function. Its ergonomic and lightweight construction ensures a snug fit, granting you hours of comfortable listening pleasure, making it the ideal choice for on-the-go audiophiles and music enthusiasts alike.
Sonic Delights
Delve into a world of pure sonic delight as the Monarch MKIII boasts an upgraded driver configuration, elevating bass, mids, and trebles to new heights of brilliance. Experience the richness of every note, the clarity of vocals, and the depth of instrumentals in stunning detail.
New Upgrades, Ultimate Sound
Equipped with cutting-edge technology, the Monarch MKIII guarantees impeccable sound isolation, blocking out external noise distractions and immersing you in an unadulterated musical journey. Whether you crave the heart-pumping beats of your favorite tracks or the serene melodies of classical masterpieces, these in-ear headphones deliver an unparalleled listening experience.
Captivation For All
Designed to captivate both audiophiles and casual listeners, the Thieaudio Monarch MKIII combines style, comfort, and superior sound quality in one elegant package. Elevate your music appreciation to new heights and make these headphones your ultimate musical companions today.
Order your Thieaudio Monarch MKIII In-Ear Headphones now from Headphones.com and unlock the true potential of your favorite tunes. Upgrade your listening game and indulge in audio perfection with the Monarch MKIII - a masterpiece of sound engineering.
Technical Specifications
TYPE: In-Ear Monitors
DRIVERS: Sonion EST, Knowles DWFK 31785 (x2), Sonio 28UAP (x1), IMPACT2 (2 x 10mm Composite DD)
CROSSOVER: 4-Way Passive Crossover with 4 Sound Bores
SENSITIVITY: 99dB @ 1kHz (+/- 1dB)
IMPEDANCE: 20 ohms
FREQUENCY RESPONSE: 20Hz-40kHz
CABLE DETAILS: 1.2 meter 22AWG 6N OCC Silver-Plated and Graphene Silver-Plated Cable
CABLE CONNECTORS: 2-pin 0.78mm
CABLE TERMINATION: Modular Termination with 2.5mm,3.5mm,4.4mm Interchangeable plugs
What's In The Box?
THIEAUDIO Monarch MKIII In-Ear Monitors
22AWG 6N OCC Silver-Plated and Graphene Silver-Plated Cable With Modular System
3 Pairs of Silicone Ear-tips
3 Pairs of Foam Ear-tips
Carrying Case
Reviews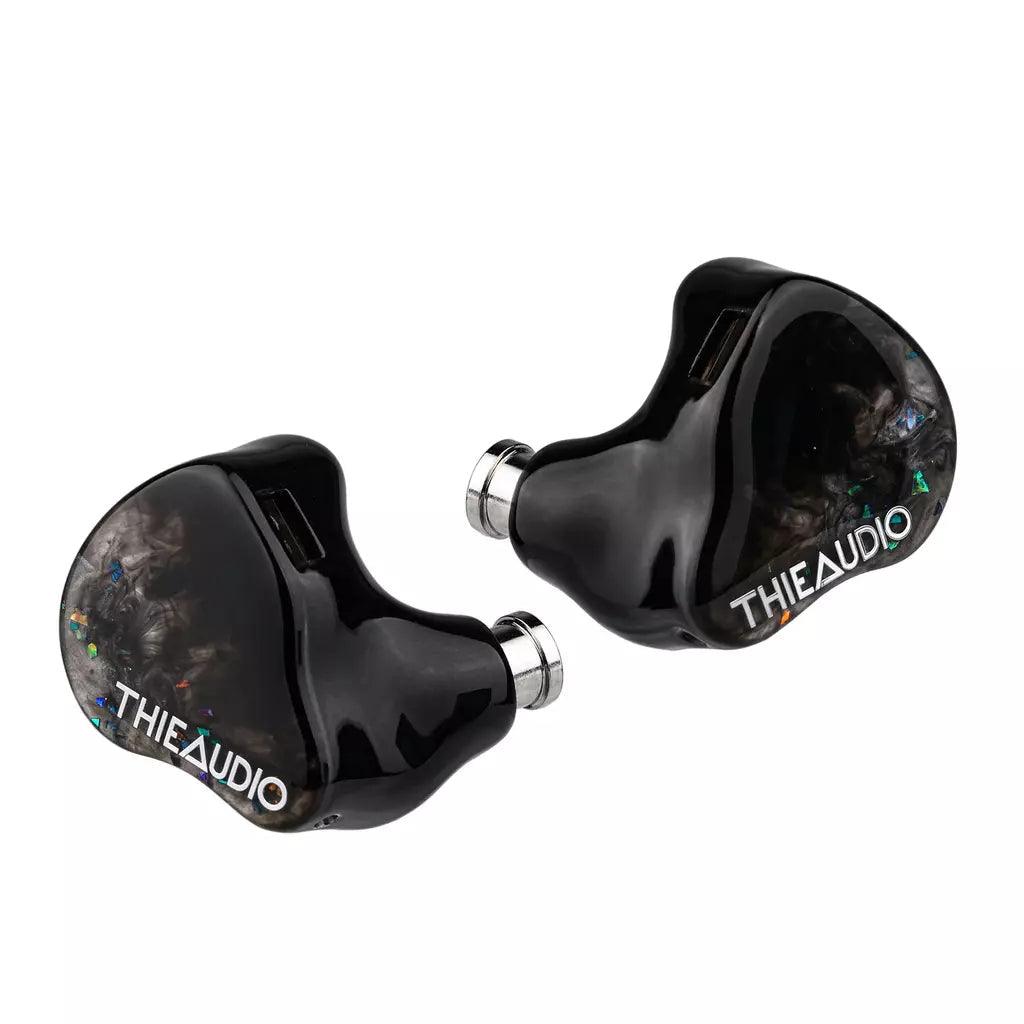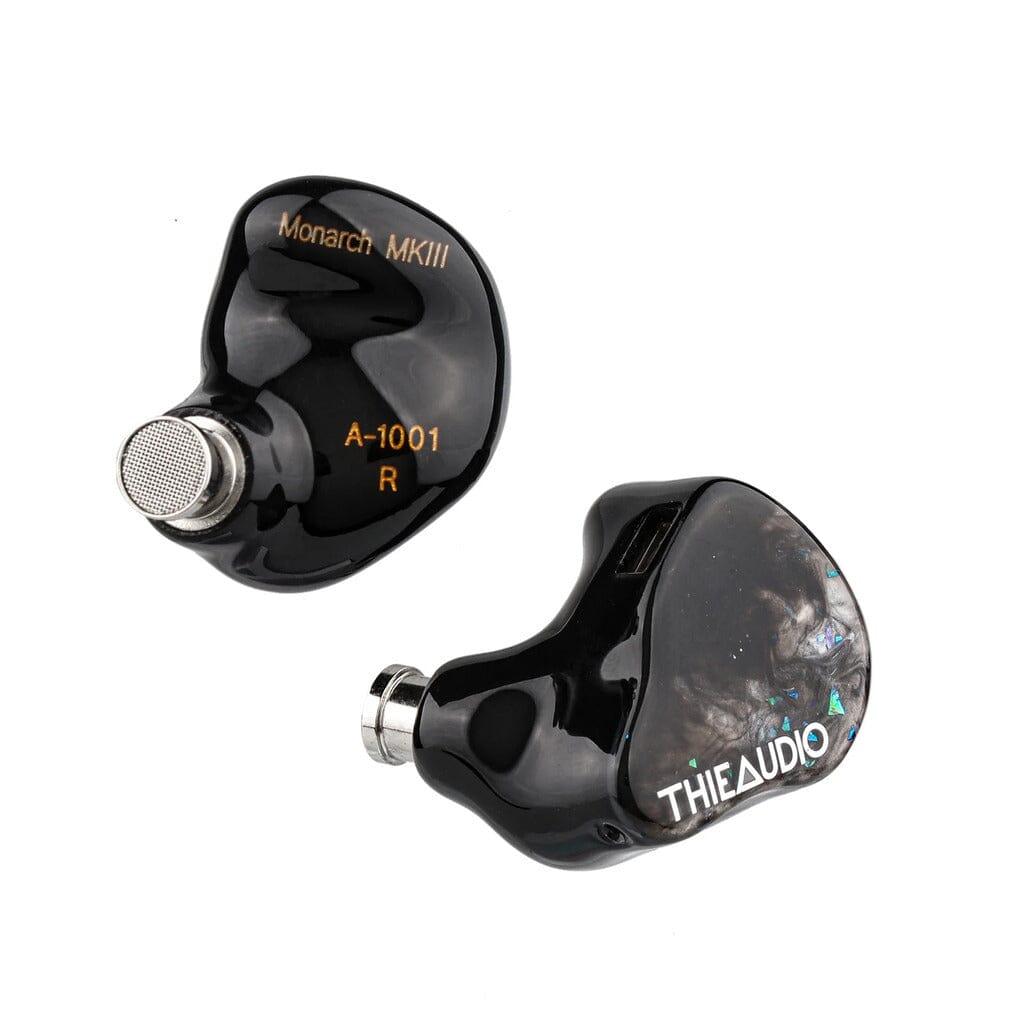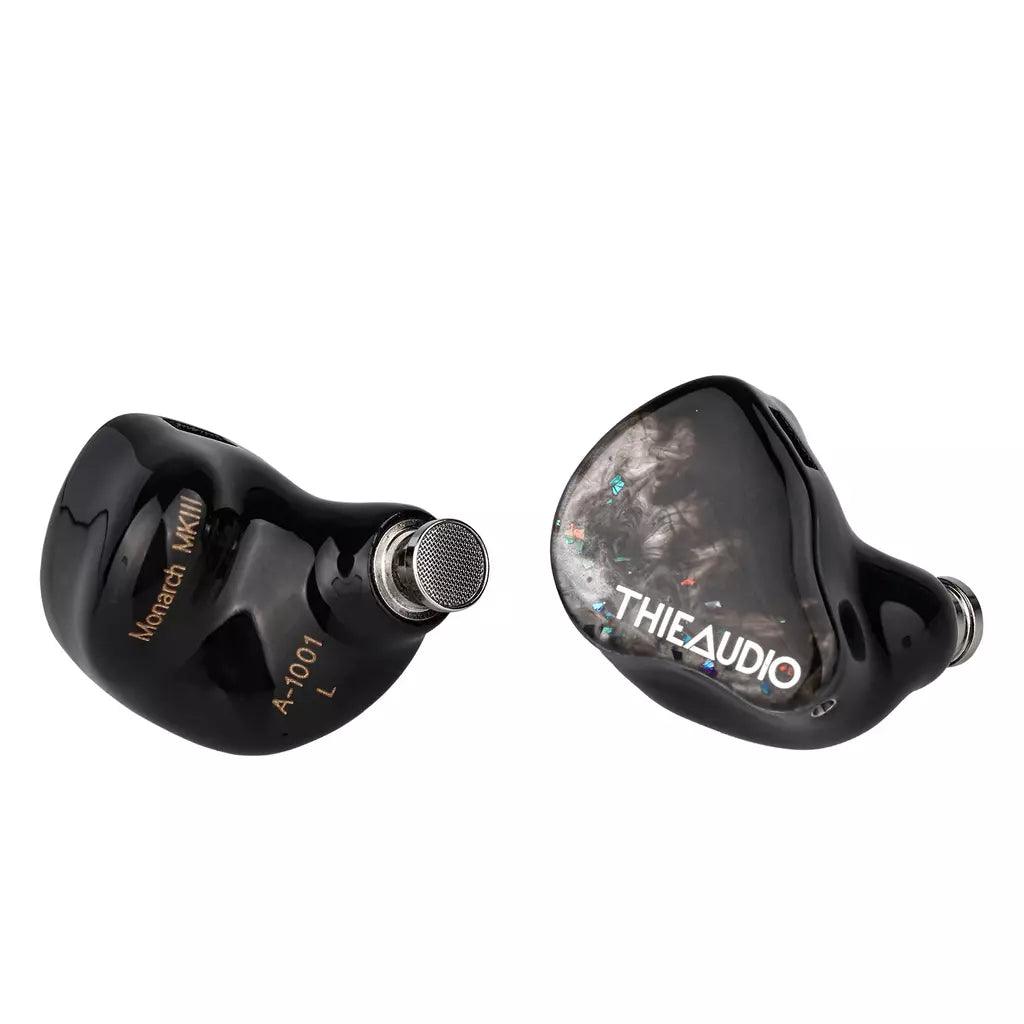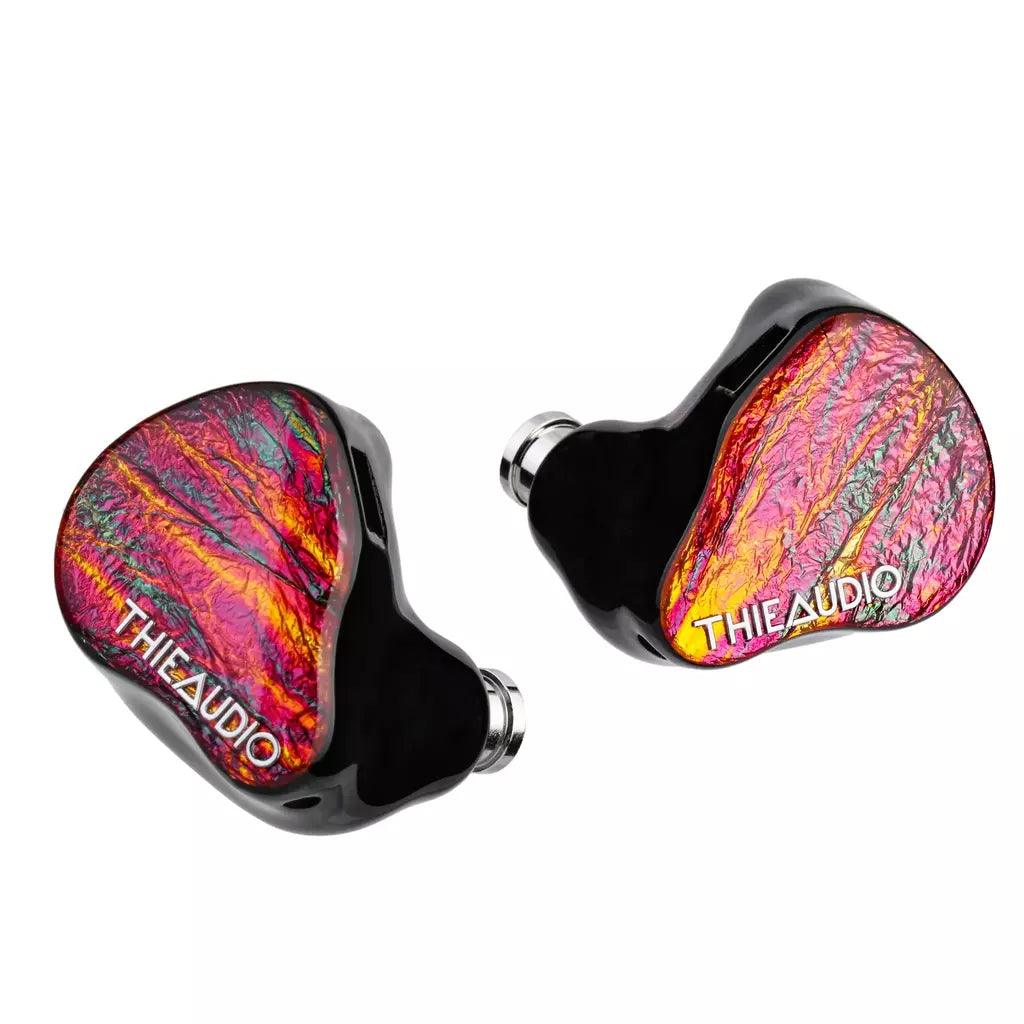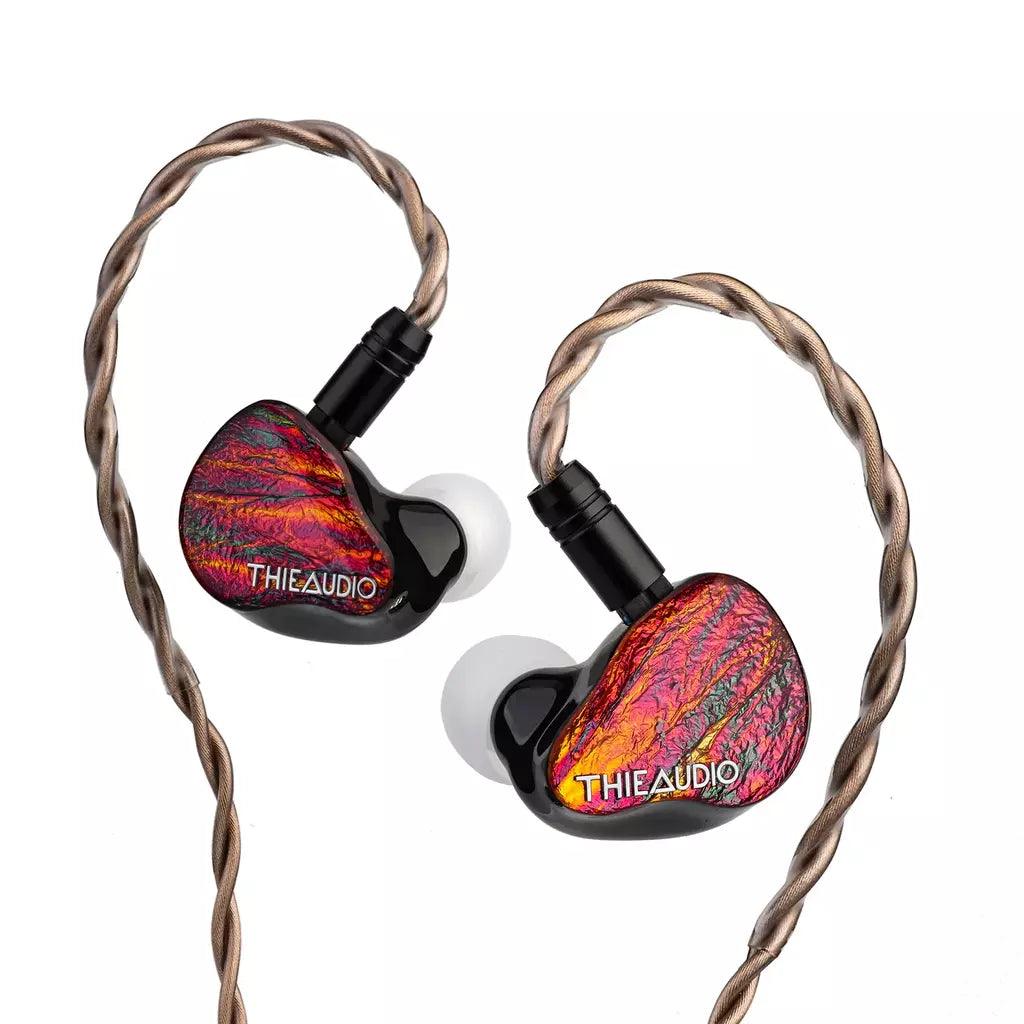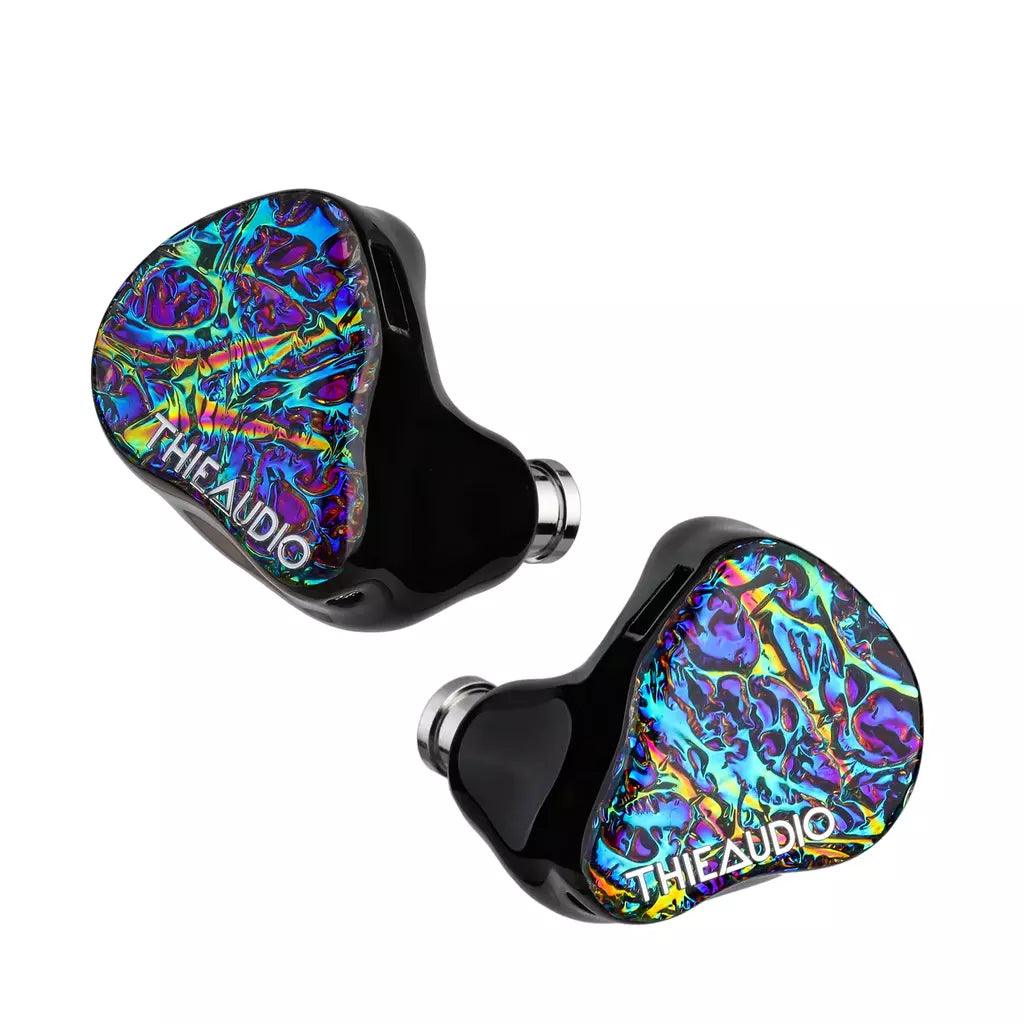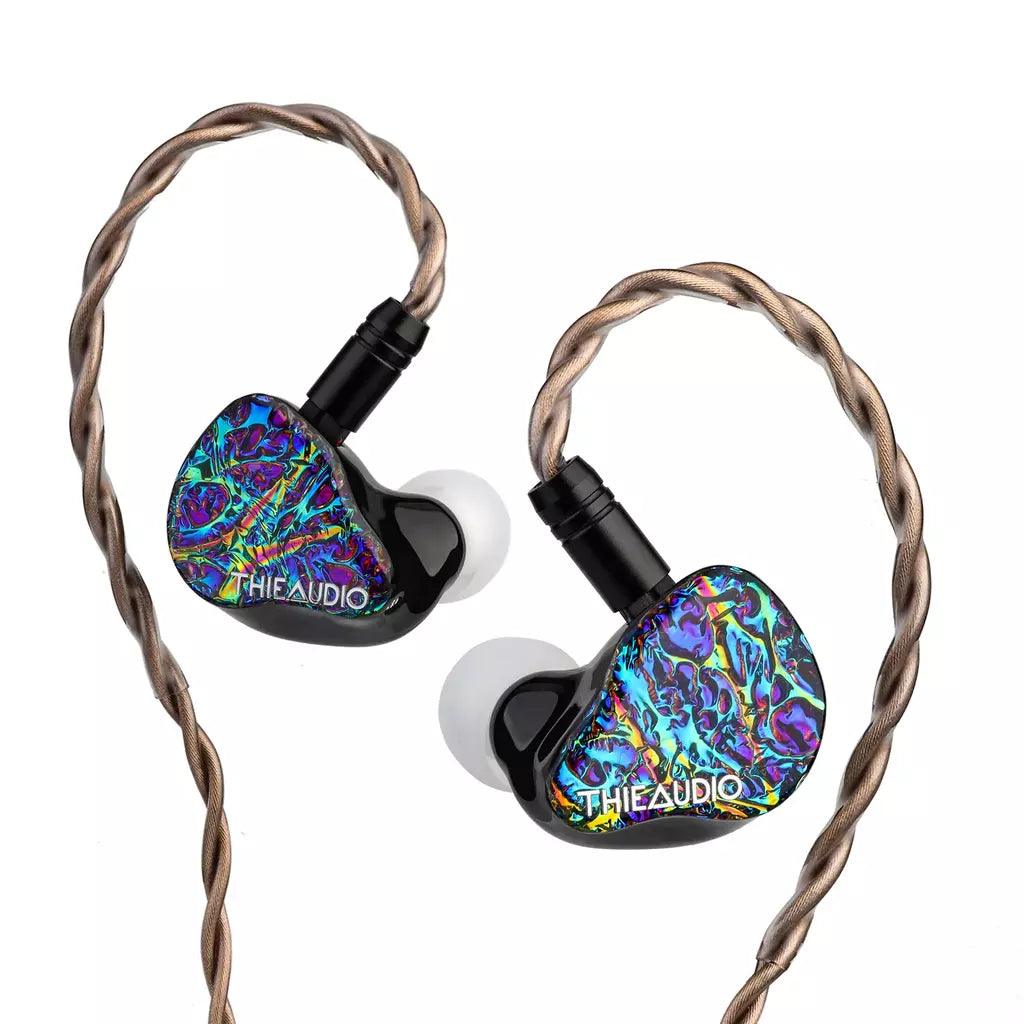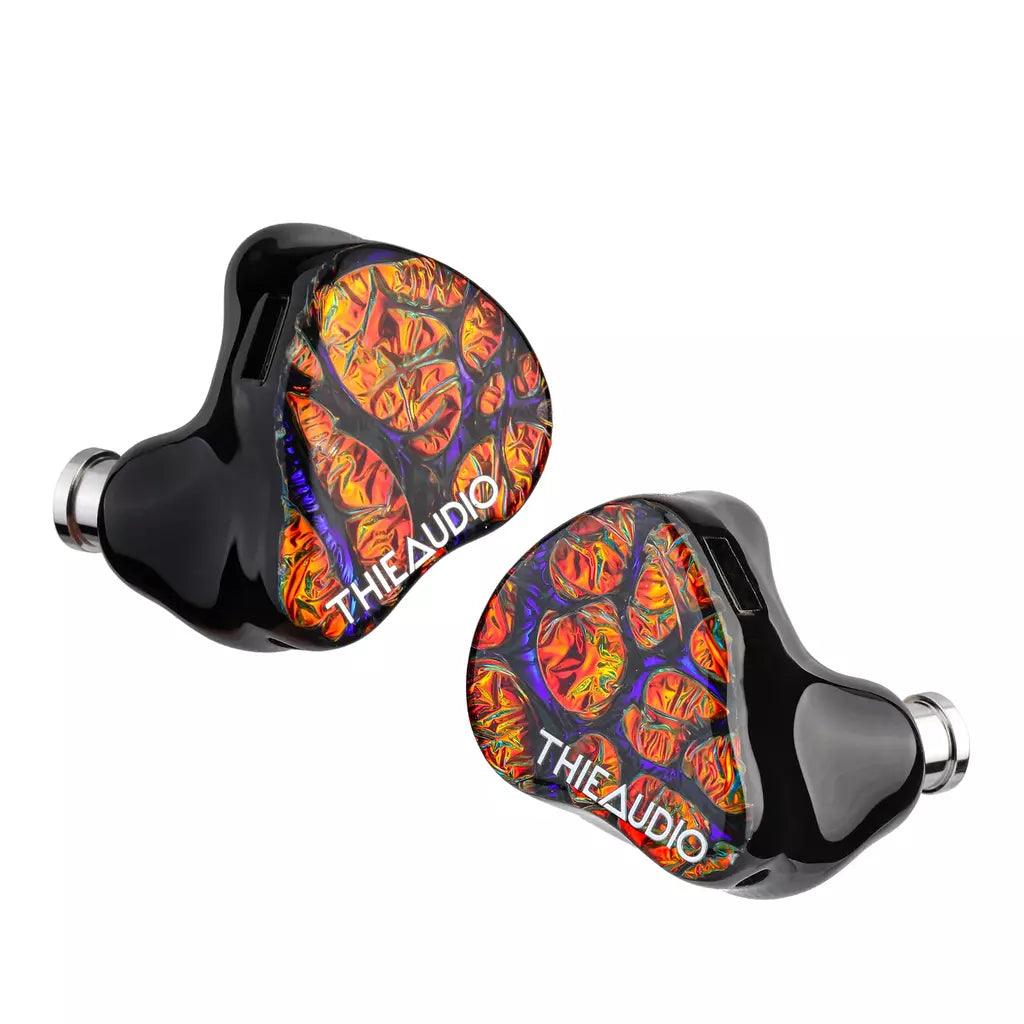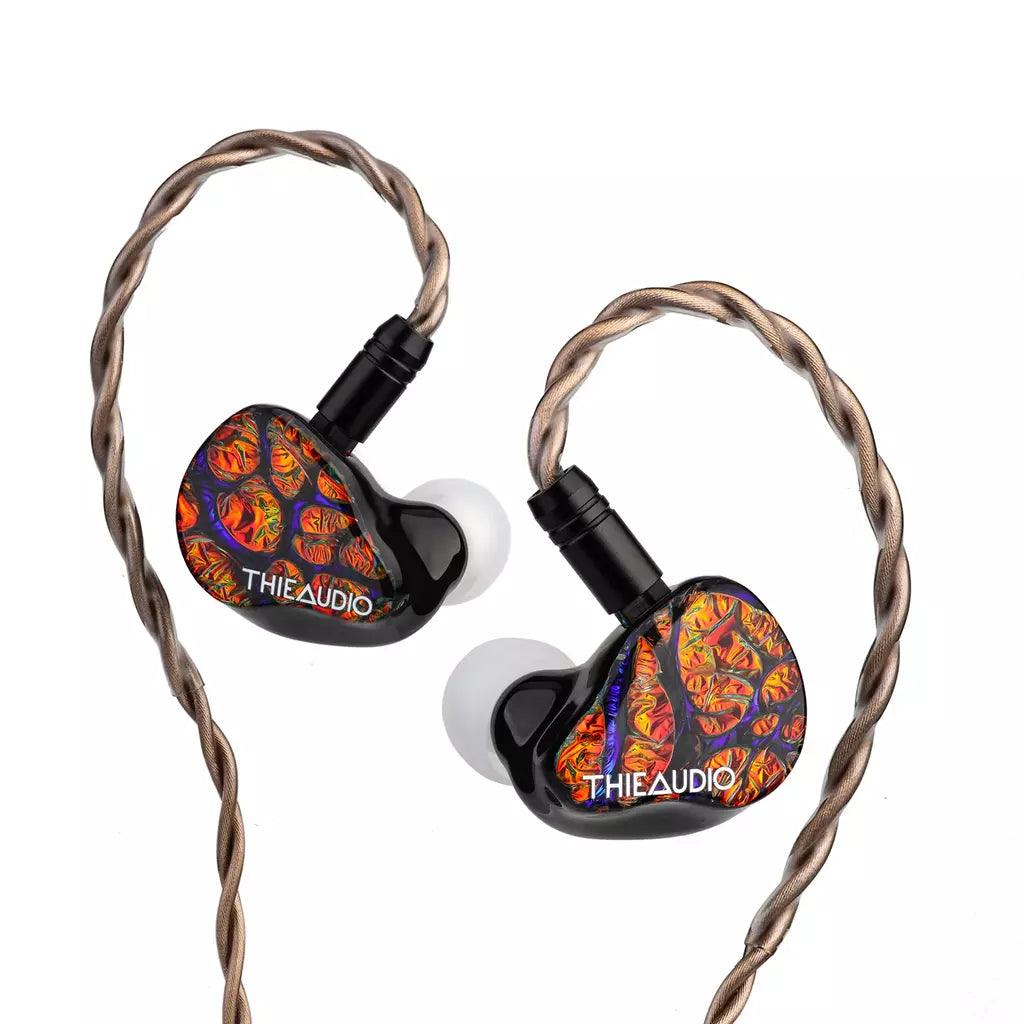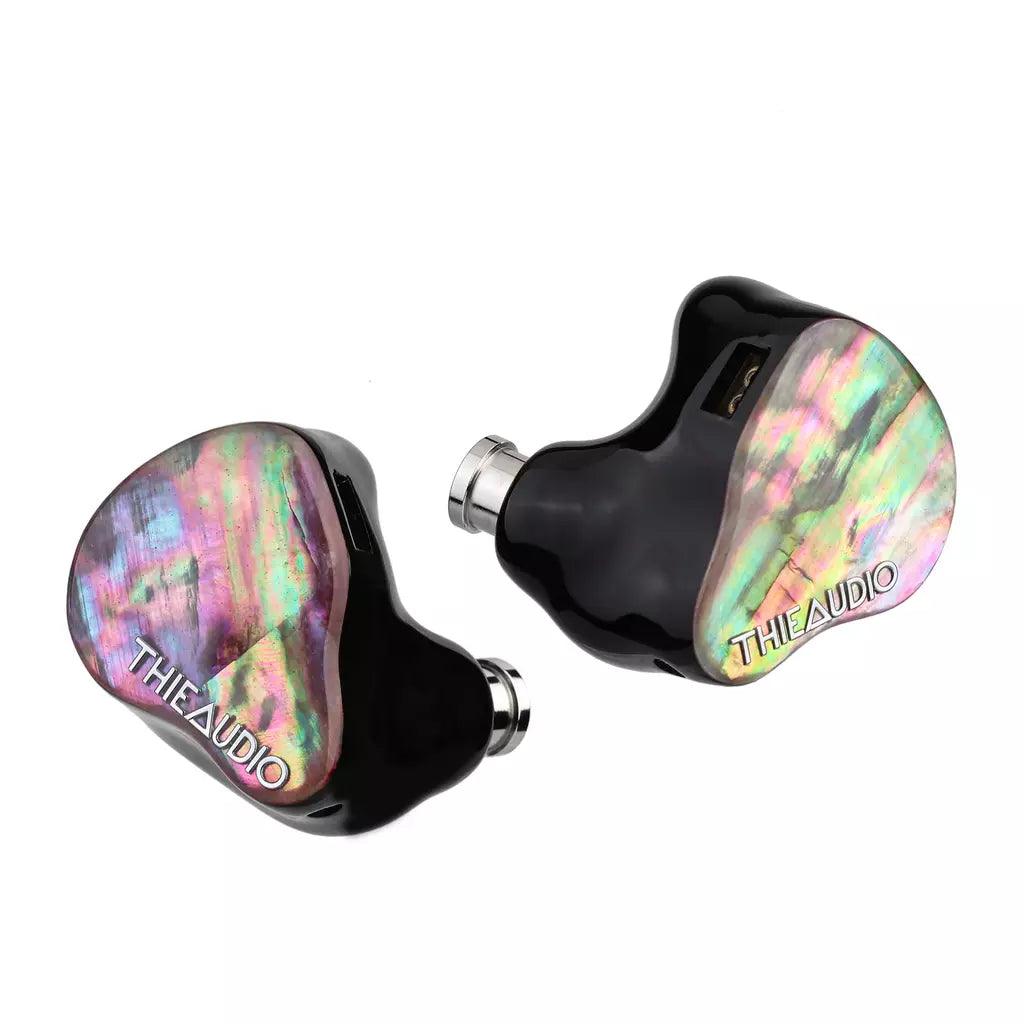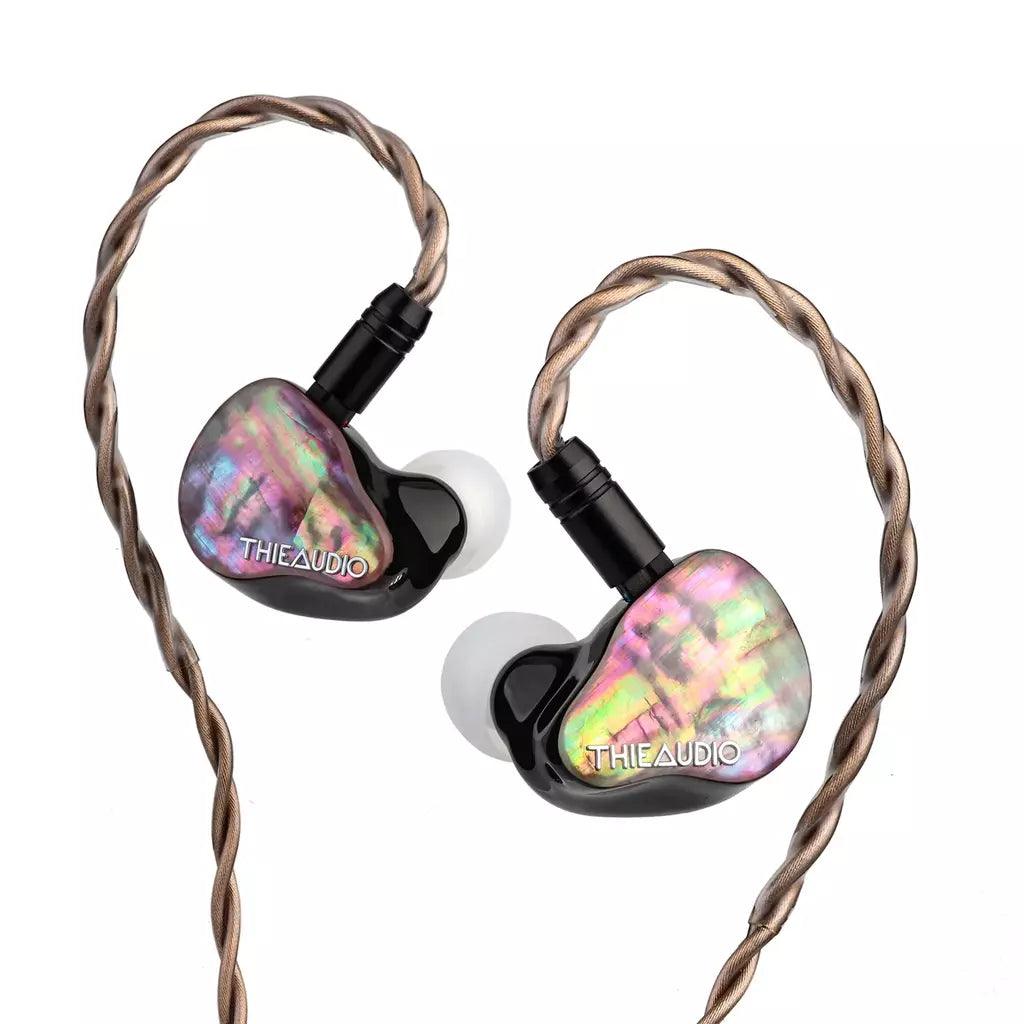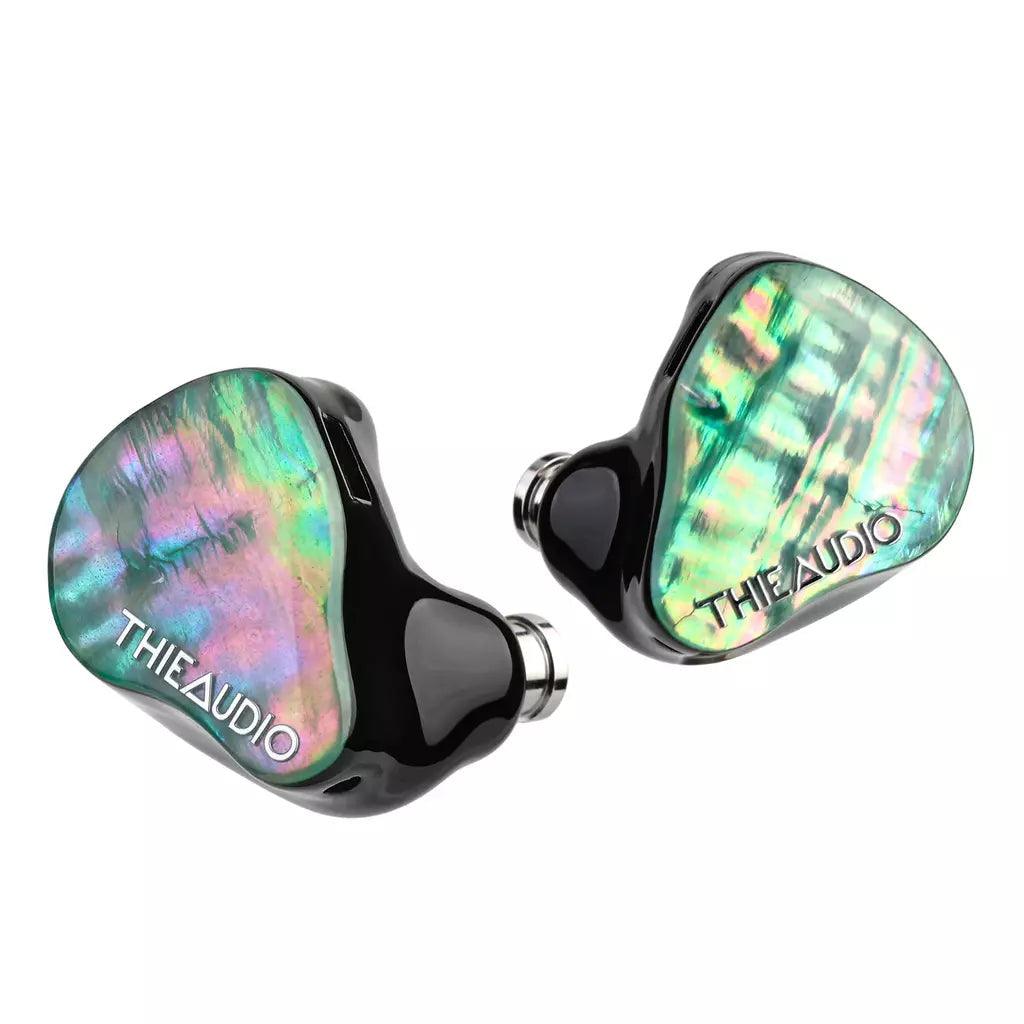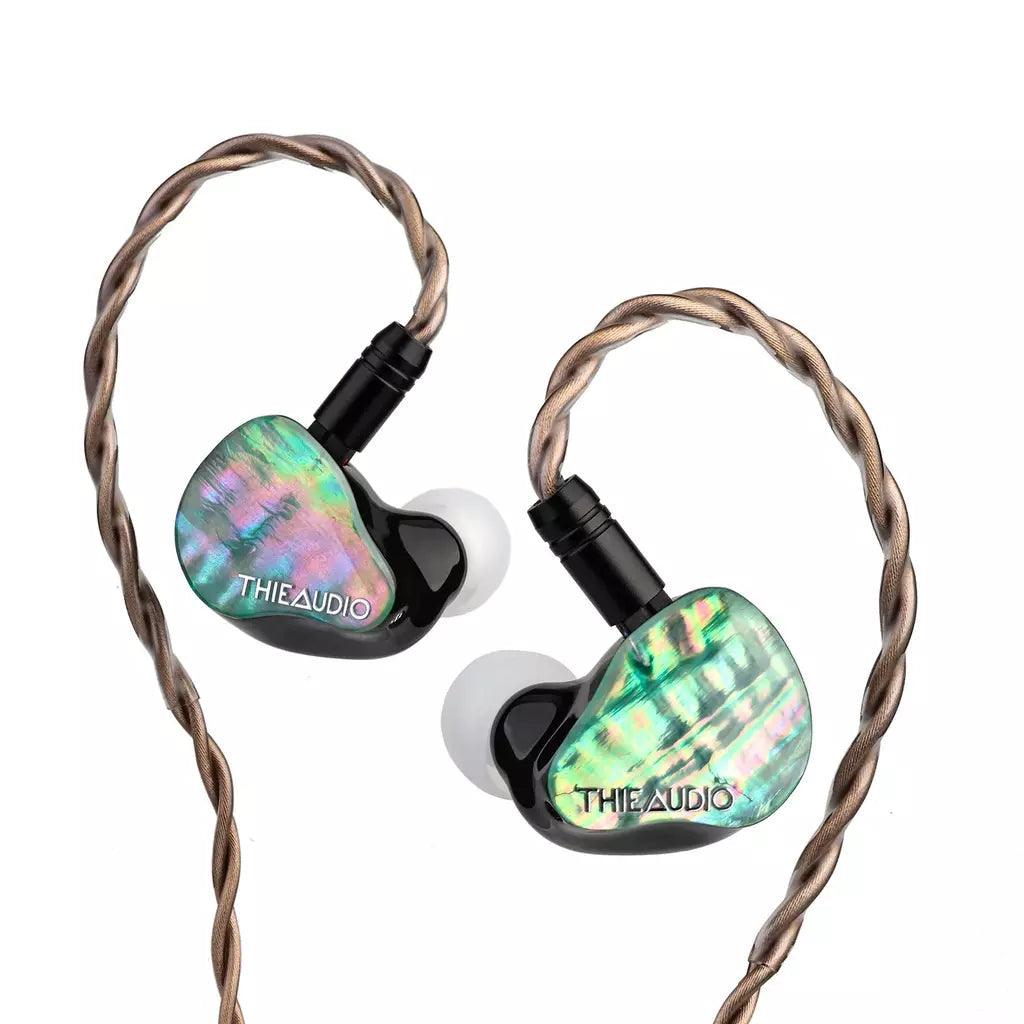 Pre-pay to reserve