Sennheiser
Sale price
$1,599.95
Regular price
$1,799.95
Save 11%
Unit price
per
Cup style

More information

Open-back headphone designs are often higher-performance but have poor noise isolation and leak sound. Closed-back designs provide better noise isolation and leak less sound.
Open-Back
Wearing style

More information

Over-ear headphones sit over your ear and surround your ear with a ring of padding. On-ear headphones are padded but rest on top of your ear. In-ear monitors are worn inside your ear canal.
Over-ear
Driver type

More information

Speakers and headphones use a device called a 'driver' to create sound. Different types of drivers have different strengths and weaknesses, but can all produce great sound. Common varieties include dynamic, planar magnetic, and electrostatic.
Dynamic
Amp required

More information

Some headphones require the power of an amplifier to reach comfortable listening volumes.
Yes
Connectivity

More information

Connectivity refers to the method in which the headphones connect to the audio source. Headphones can be either wired or wireless.
Wired
View full details
Sennheiser
Sennheiser HD 800S Headphones
Sale price
$1,599.95
Regular price
$1,799.95
Save 11%
Unit price
per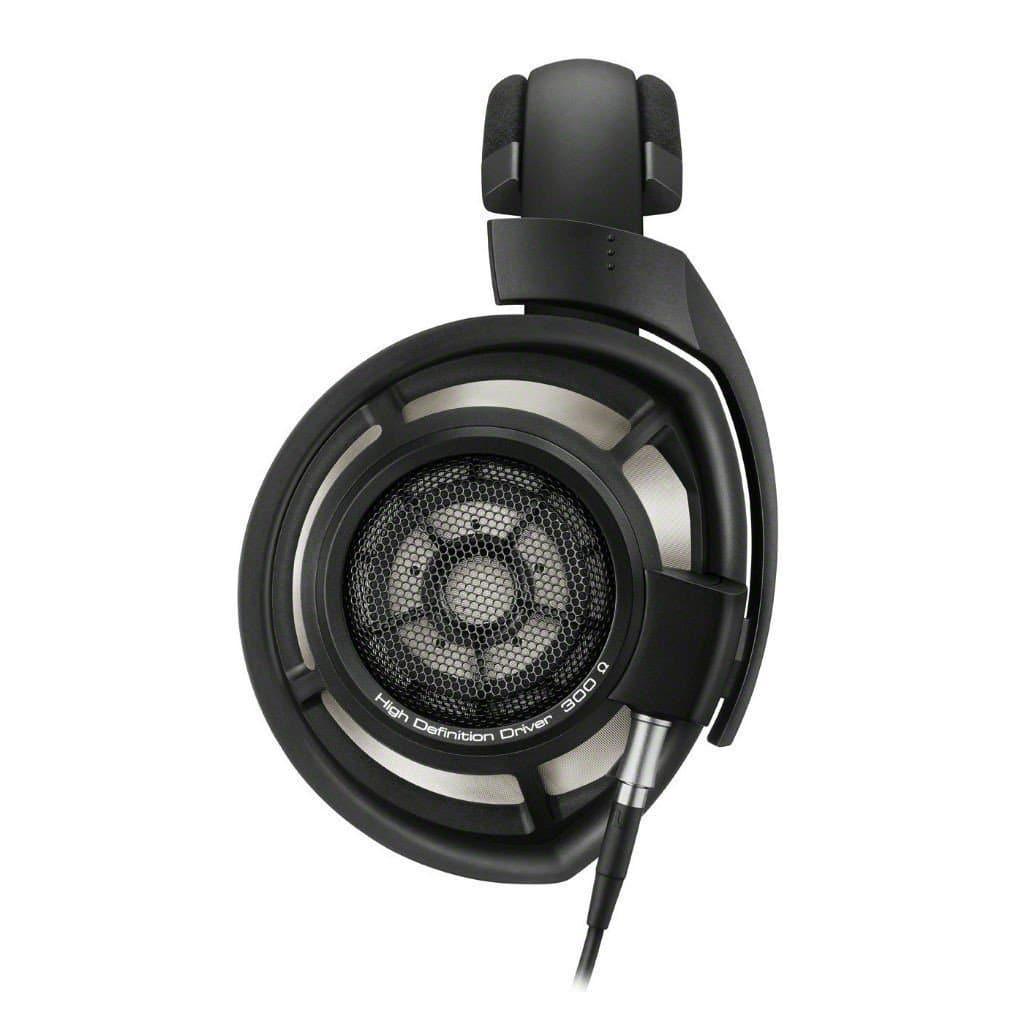 Experience audio perfection with the Sennheiser HD 800S Over-Ear Open-Back Headphones, available Headphones.com. Designed to redefine your listening journey, these headphones combine cutting-edge technology, premium comfort, and exceptional sound quality for audiophiles and music enthusiasts alike.

Unparalleled Sound Precision:
The Sennheiser HD800S headphones deliver an audio experience like no other. With their patented 56mm sound transducer, these headphones produce an expansive soundstage that envelopes you in a rich, immersive sonic landscape. Feel every note, every whisper, and every instrument with stunning clarity and precision.
Natural Reproduction:
Immerse yourself in true-to-life sound. The innovative absorber technology of the HD800S eliminates resonance peaks, ensuring a natural and distortion-free reproduction of audio. Whether you're listening to classical compositions or modern electronic beats, every detail is rendered with breathtaking authenticity.
Premium Components:
Crafted with uncompromising attention to detail, the HD800S features premium materials that enhance both durability and aesthetics. The stainless-steel mesh ensures robustness while providing an elegant touch. Luxurious microfiber ear pads provide supreme comfort for extended listening sessions, making these headphones a true delight to wear.
Dynamic Open-Back Design:
The HD800S boasts an open-back design that optimizes the audio experience. The design minimizes resonance, allowing sound waves to disperse naturally, resulting in an expansive soundstage that mirrors the sensation of a live performance. Immerse yourself in a multidimensional audio universe with every track you play.
Precision Tuning:
Sennheiser's precision tuning ensures that every frequency is balanced to perfection. From the deepest bass to the crispest highs, the HD800S offers a well-rounded and immersive audio experience. Hear music as the artist intended, with every nuance and subtlety preserved.
Technical Specifications:
Frequency Response: 4Hz - 51kHz
Sound Pressure Level (SPL): 102dB
Impedance: 300 Ohms
Connector: 1/4" (6.3mm) gold-plated stereo jack plug
Cable: 9.8 feet (3 meters) detachable balanced cable
Weight: 330g (without cable)
Elevate your audio journey to new heights with the Sennheiser HD 800S Headphones, available now at Headphones.com. Immerse yourself in audio perfection, embrace uncompromising comfort, and rediscover your favorite tracks with unrivaled precision. Order today and experience the future of sound.
Check out Chrono's written review for the HD 800 S where he says
"
The HD 800 S is, without a doubt, a spectacular headphone that makes for an almost-revelatory listening experience; and I truly believe it achieves a very good blend of top-tier acoustic performance, day-long-listening comfort, and a enjoyable, agreeable tonality..."
An update on the well-regarded HD 800, the Sennheiser HD 800 S Stereo Headphones comprises a pair of open-back headphones designed for use in studio situations, particularly when referencing between monitors and cans. Its 56mm transducer is housed in stainless steel, while its headband and mounting utilize industrial, aerospace-grade materials to emphasize durability at a relatively light weight of 11.6 oz. Sennheiser's proprietary sound absorber technology preserves the integrity of the highest of high ends by eliminating the "masking effect," a phenomenon in which the ear struggles to hear particularly bright signals when lower-frequency material occurs simultaneously at a louder volume. In reducing this masking effect, every nuance of the frequency spectrum is represented and made audible.
The design of its earcups directs sound to the ear at a subtle angle, thereby aiding in a realistic—and realistically stereo—monitoring experience. Additionally, there are two different possibilities for audio connection: a stereo 1/4" connector, and an 4.4mm balanced cable for connecting to balanced outputs, such as a headphone amplifier.
Specifications
Title
Description
Sensitivity

More information

Headphone sensitivity measures how loud a pair of headphones will be at a given signal strength. Headphones with higher sensitivity ratings will produce louder sounds than headphones with lower sensitivity ratings. It is measured in dB SPL (decibels of sound pressure level) per unit of power (typically 1 milliWatt) or sometimes unit of voltage (typically 1 Volt) from the source at a frequency of 1 kHz.

103.76 dB
Total Harmonic Distortion (THD)

More information

When driving headphones at high volumes, it is possible for the diaphragm (the 'speaker' inside the headphones) to be unable to move fast enough. This leads to distortion, manifesting itself as crackling, popping or the alteration of musical notes. Most headphones will fall below 1% THD.

0.02 % (1 kHz 1 Vrms)
Frequency Response

More information

Headphone frequency response refers to the frequency-specific sensitivity of the output. Frequency responses show the range that headphones are capable of reproducing—a graph shows which frequencies are accentuated over others. The ideal range covers the audible sound range of 20 Hz – 20 kHz.

4 - 51,000 Hz (-10 dB)
Driver Type
Dynamic
Driver Materials & Size
Headphone Weight
330 grams
Warranty

More information

Warranty differs from manufacturer to manufacturer. Warranty covers factory defects but most manufacturers do not cover drops, water damage, driver damage, mistreatment of the product, etc. It is always best to look at the manufacturer's website for the most up to date warranty information.

2 years manufacturer's warranty
Our review
Video review
Written review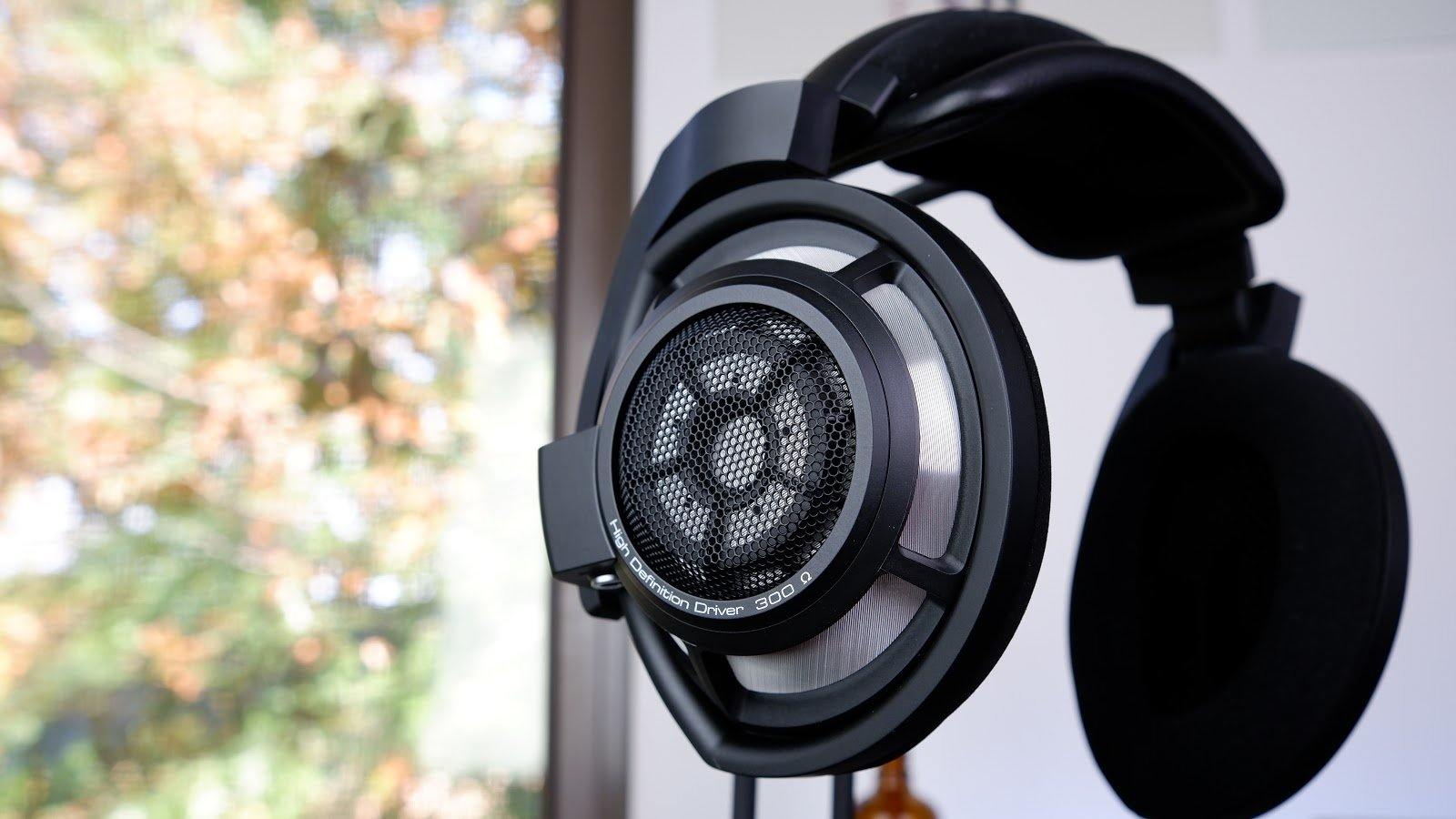 Reviews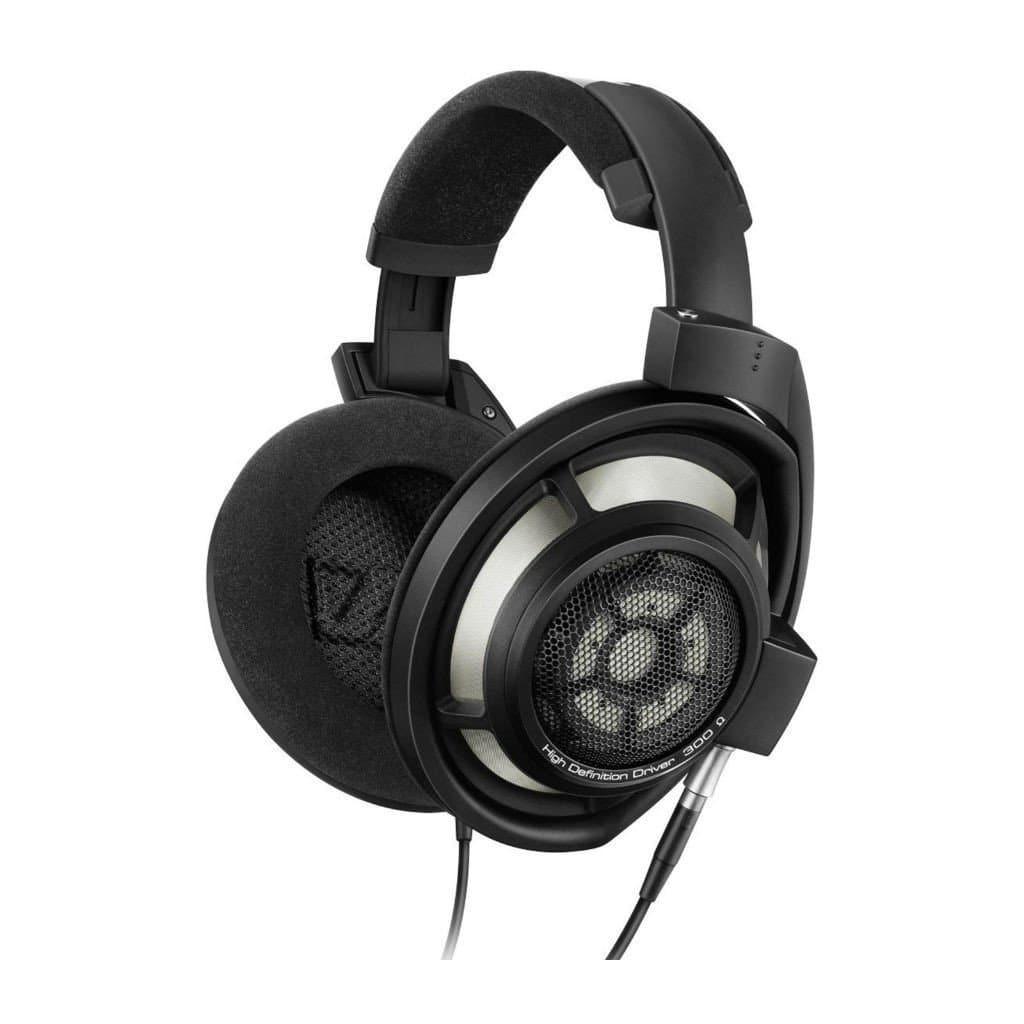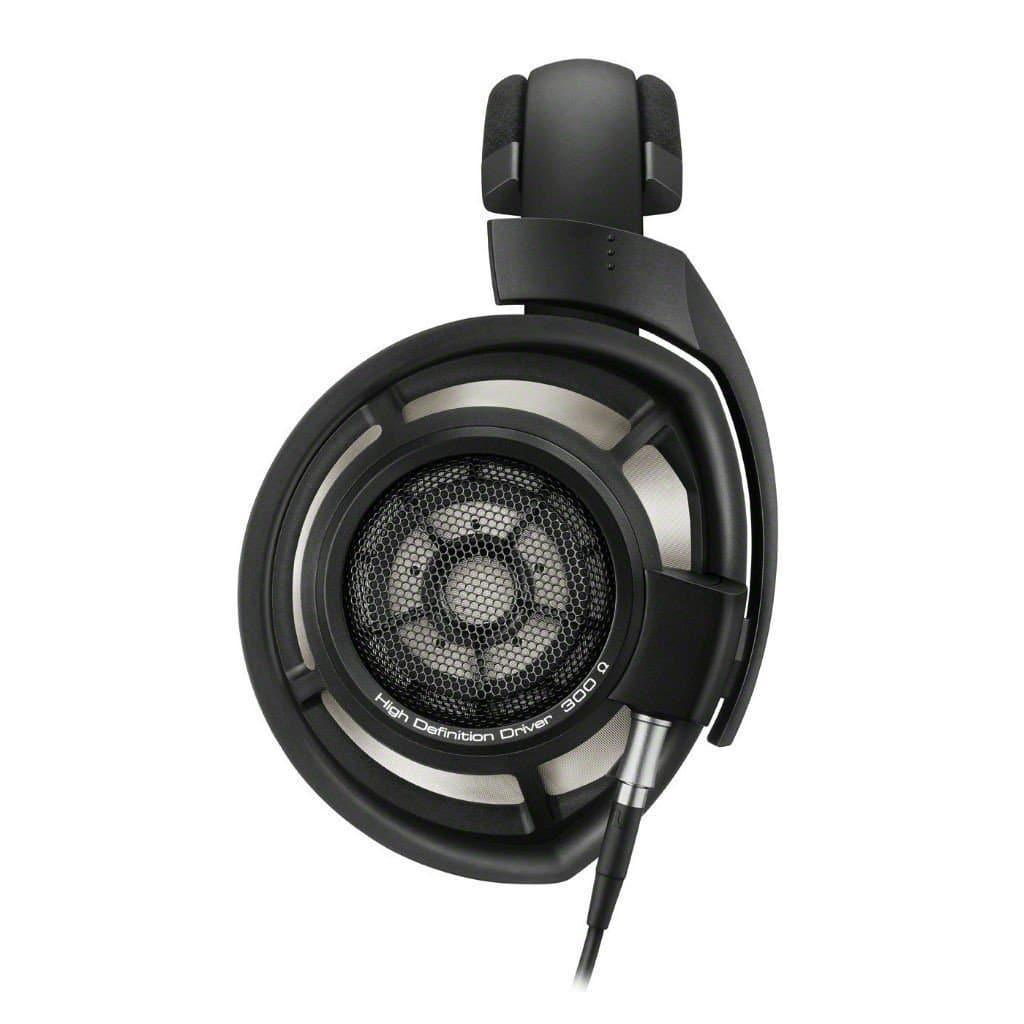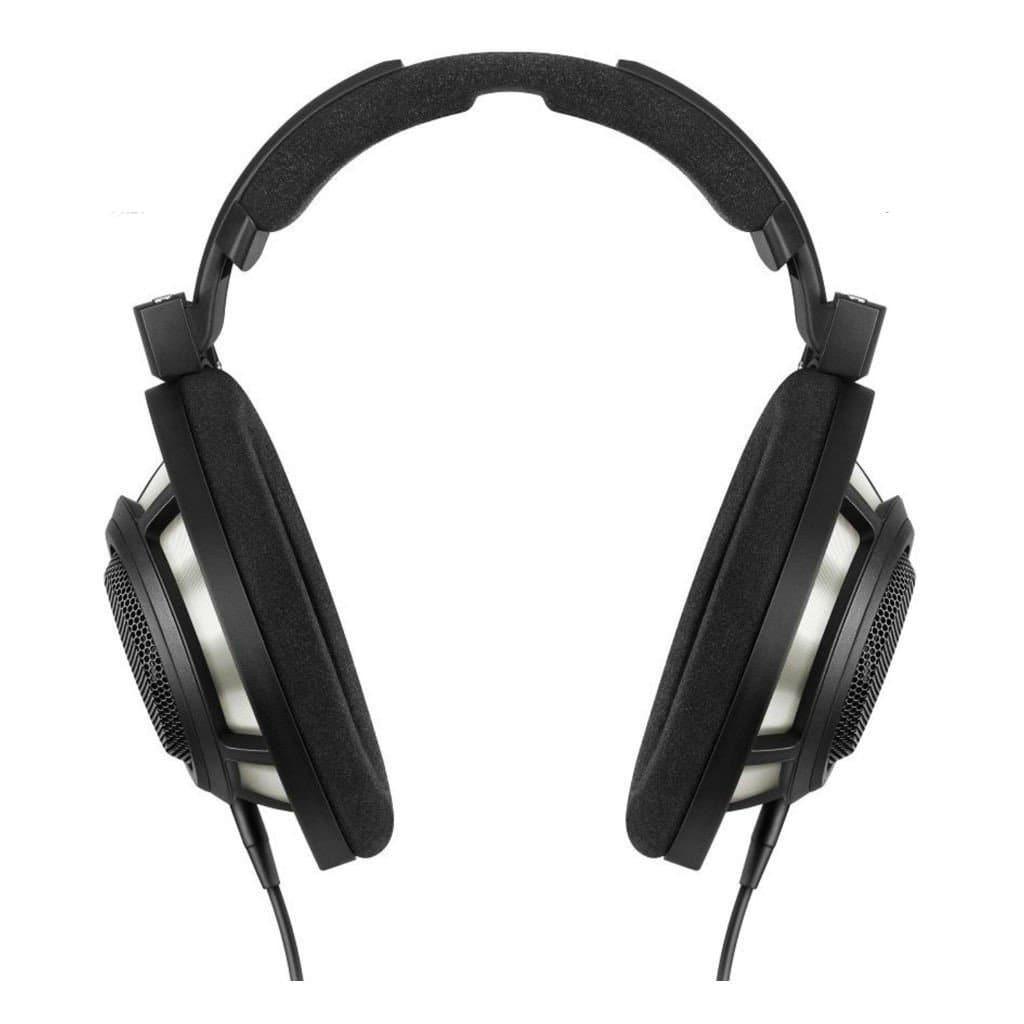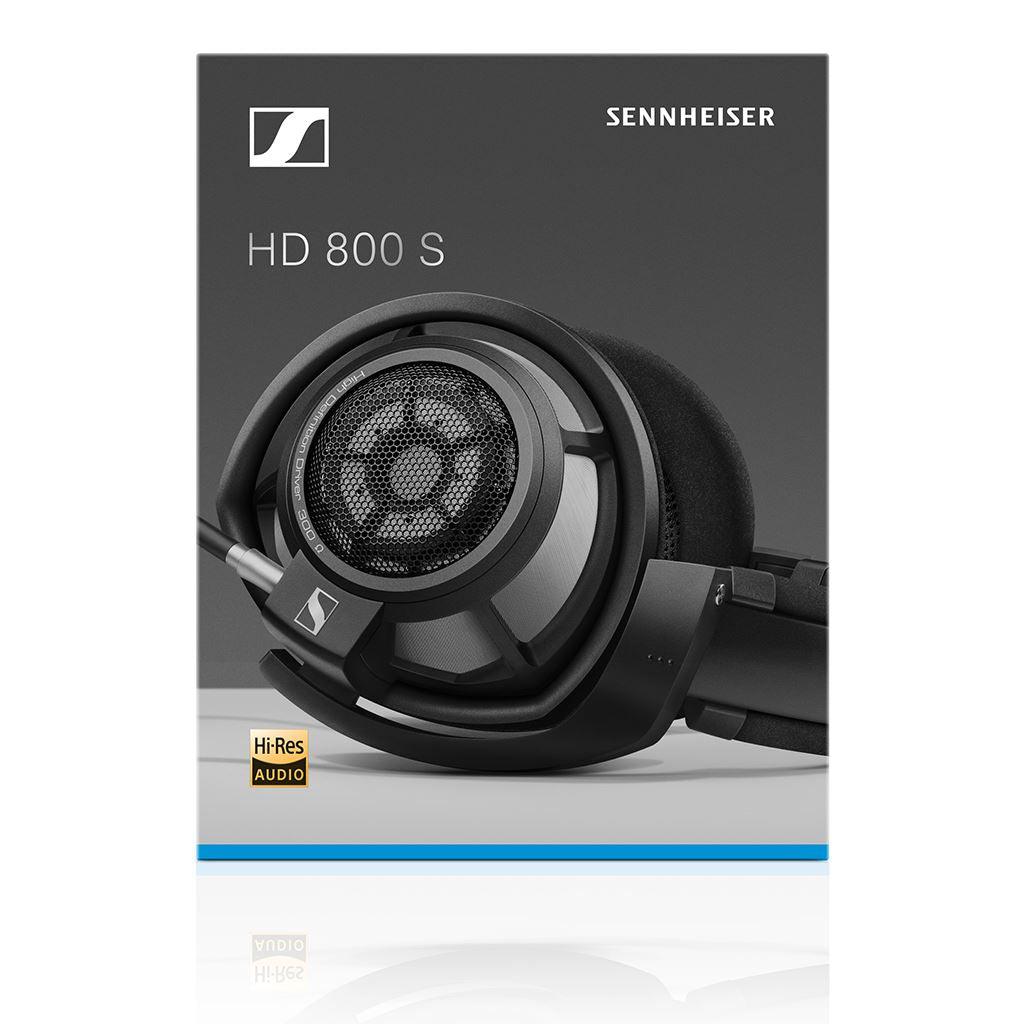 Add to cart