Sennheiser
Sale price
$

299.95
Regular price
$

499.95
Unit price
per
Cup style

More information

Open-back headphone designs are often higher-performance but have poor noise isolation and leak sound. Closed-back designs provide better noise isolation and leak less sound.
Open-Back
Wearing style

More information

Over-ear headphones sit over your ear and surround your ear with a ring of padding. On-ear headphones are padded but rest on top of your ear. In-ear monitors are worn inside your ear canal.
Over-ear
Driver type

More information

Speakers and headphones use a device called a 'driver' to create sound. Different types of drivers have different strengths and weaknesses, but can all produce great sound. Common varieties include dynamic, planar magnetic, and electrostatic.
Dynamic
Amp required

More information

Some headphones require the power of an amplifier to reach comfortable listening volumes.
Yes
Connectivity

More information

Connectivity refers to the method in which the headphones connect to the audio source. Headphones can be either wired or wireless.
Wired
On back order
Join our email list to be notified as soon as it is back in stock.
View full details
Sennheiser
Sennheiser HD 660S Headphones
Sale price
$

299.95
Regular price
$

499.95
Unit price
per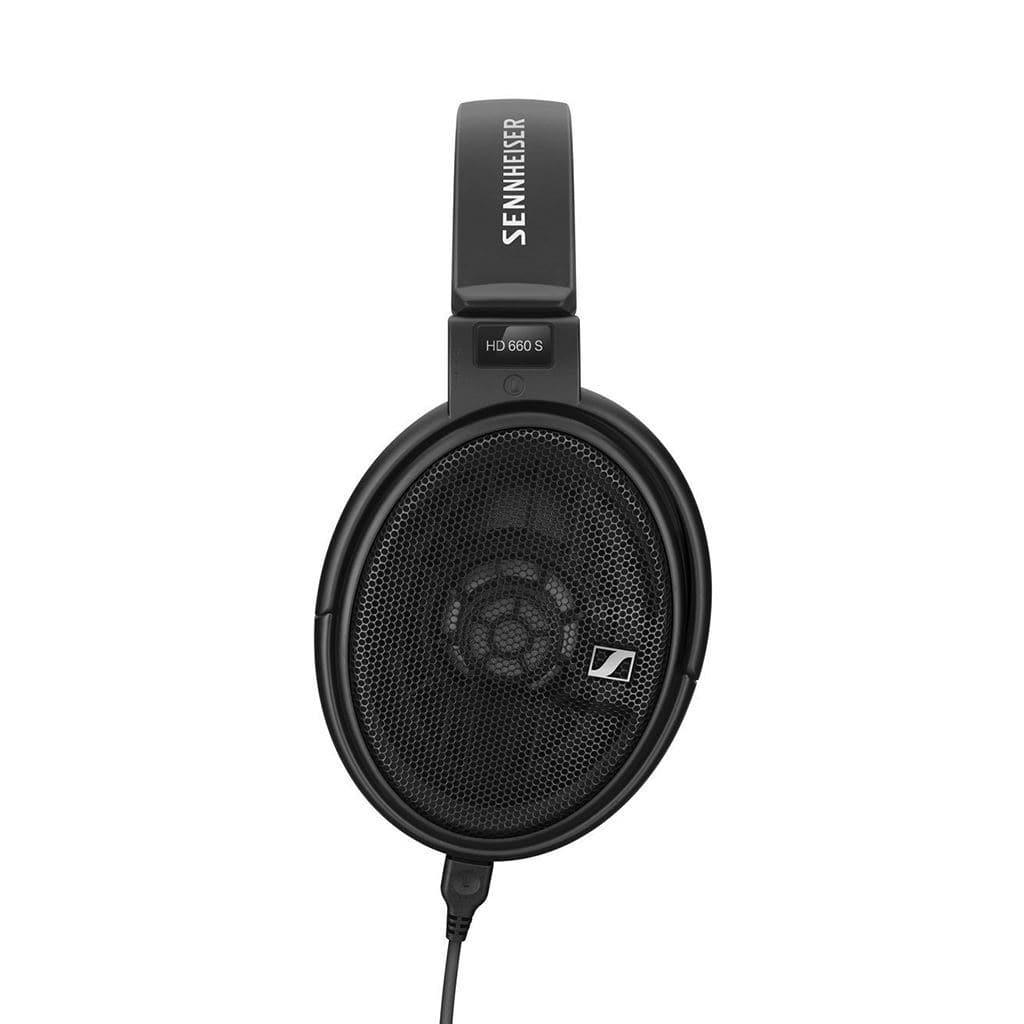 The HD 660 S Open-Back Dynamic Headphones from Sennheiser are headphones for the passionate audiophile and are crafted for the most demanding listener. Built with a transducer design that delivers lower harmonic distortion, they provide a natural, lifelike audio experience and can be used to produce crisp bass, transparent mid-frequency response, and a natural treble when connected to high-res players or portable audio devices.
With an impedance of 150 Ohms and a frequency response of 10 Hz to 41 kHz, the HD 660 S headphones are equipped with a choice of cables that feature both balanced (4.4mm Pentaconn) and 1/4" connectors. A 1/4" to 1/8" adapter is also included. This allows you to enjoy reference-class, high-fidelity sound with stationary and mobile audio players alike.
Enjoy the HD 660 S sound in even more listening situations. Thanks to a lower impedance than the previous HD 650 model, they deliver reference-class sound when connected to high-res mobile players. They indulge the demanding listener with aural precision and a comfortable fit.
Made for the demanding listener, the HD 660 S feature powerful performance with crisp bass, detailed mid-frequency response, and gentle, natural treble. These headphones immerse you in the emotion and nuance of the music. They are accurate and transparent.
Built with a transducer design that improves control of the diaphragm movements, the headphones are manufactured with precision stainless-steel fabric that adapts to the contour of the diaphragm. Aluminum voice coils ensure high impulse fidelity. Transducers are carefully selected and paired by hand to ensure consistently narrow tolerances (±1 dB).
With their low impedance of 150 Ohms, the HD 660 S offer reference-class fidelity with high-res mobile players. They come with a choice of cables for just about any occasion. All cables are made of OFC copper, featuring very low handling noise and sturdy para-aramid reinforcement.
The elliptical earcups are shaped to follow the anatomy of the ear, while thick padding on the headband and the replaceable ear cushions provide for hours of listening in comfort.
A nominal impedance of 150 Ohms allows for direct connection to both stationary and mobile high-res Players.
Specifications
Title
Description
Sensitivity

More information

Headphone sensitivity measures how loud a pair of headphones will be at a given signal strength. Headphones with higher sensitivity ratings will produce louder sounds than headphones with lower sensitivity ratings. It is measured in dB SPL (decibels of sound pressure level) per unit of power (typically 1 milliWatt) or sometimes unit of voltage (typically 1 Volt) from the source at a frequency of 1 kHz.

104 dB
Total Harmonic Distortion (THD)

More information

When driving headphones at high volumes, it is possible for the diaphragm (the 'speaker' inside the headphones) to be unable to move fast enough. This leads to distortion, manifesting itself as crackling, popping or the alteration of musical notes. Most headphones will fall below 1% THD.

< 0,04%
Frequency Response

More information

Headphone frequency response refers to the frequency-specific sensitivity of the output. Frequency responses show the range that headphones are capable of reproducing—a graph shows which frequencies are accentuated over others. The ideal range covers the audible sound range of 20 Hz – 20 kHz.

9 – 41,500 Hz
Driver Type
Dynamic
Driver Materials & Size
Headphone Weight
260 grams
Warranty

More information

Warranty differs from manufacturer to manufacturer. Warranty covers factory defects but most manufacturers do not cover drops, water damage, driver damage, mistreatment of the product, etc. It is always best to look at the manufacturer's website for the most up to date warranty information.

3 years manufacturer's warranty
Reviews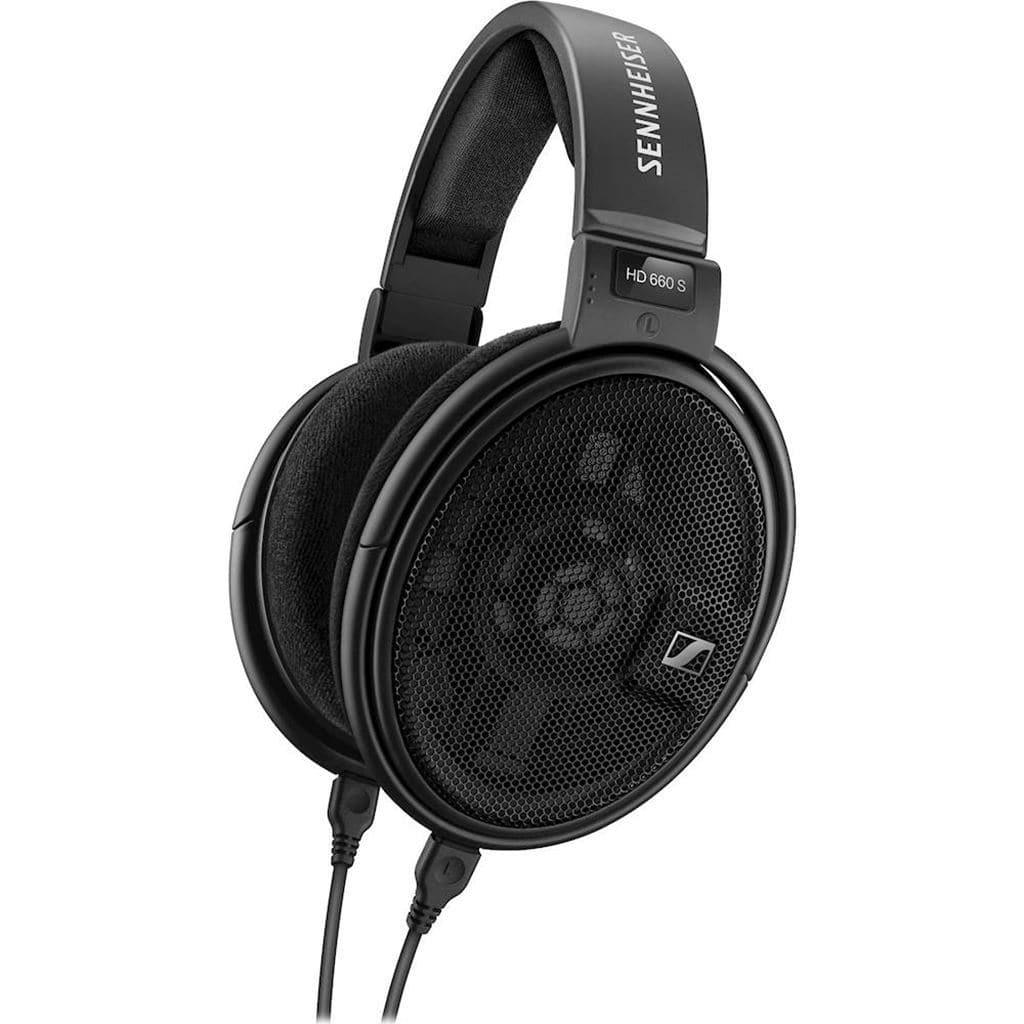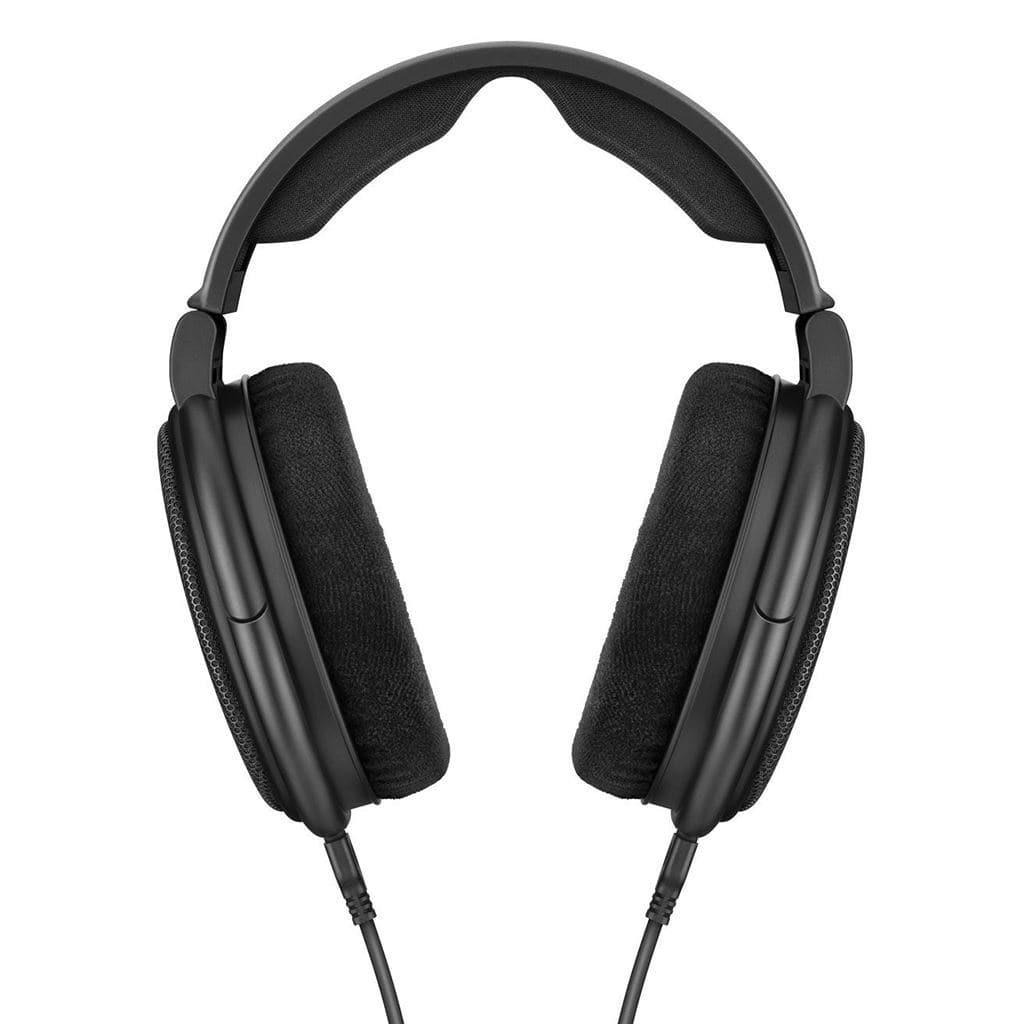 Sold out