Sennheiser
Sale price
$

175
Regular price
$

229.95
Save 24%
Unit price
per
Cup style

More information

Open-back headphone designs are often higher-performance but have poor noise isolation and leak sound. Closed-back designs provide better noise isolation and leak less sound.
Open-Back
Wearing style

More information

Over-ear headphones sit over your ear and surround your ear with a ring of padding. On-ear headphones are padded but rest on top of your ear. In-ear monitors are worn inside your ear canal.
Over-ear
Driver type

More information

Speakers and headphones use a device called a 'driver' to create sound. Different types of drivers have different strengths and weaknesses, but can all produce great sound. Common varieties include dynamic, planar magnetic, and electrostatic.
Dynamic
Amp required

More information

Some headphones require the power of an amplifier to reach comfortable listening volumes.
Yes
Connectivity

More information

Connectivity refers to the method in which the headphones connect to the audio source. Headphones can be either wired or wireless.
Wired
View full details
Sennheiser
Sennheiser HD 560S
Sale price
$

175
Regular price
$

229.95
Save 24%
Unit price
per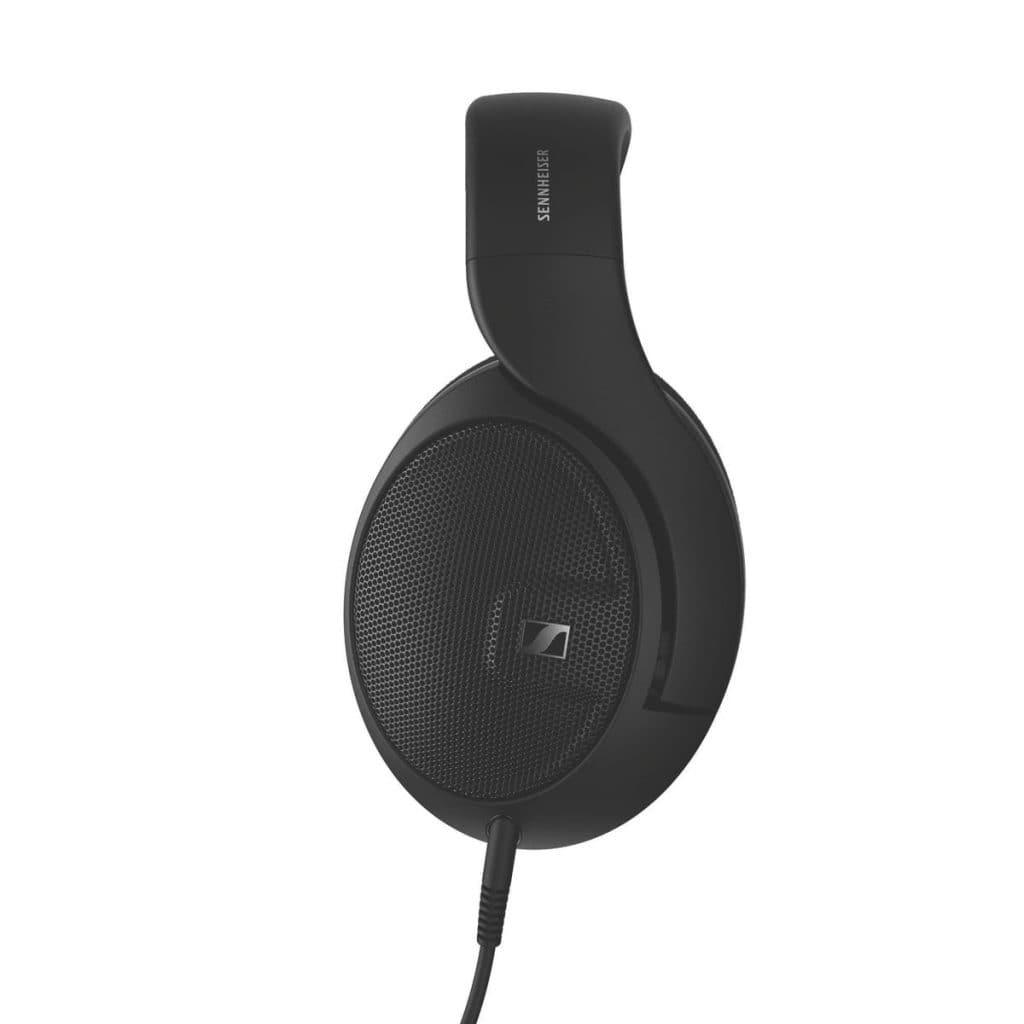 Reveal the truth in your music
Today's audiophiles monitor their music with measured purpose on a wide range of devices from headphone amplifiers, audio interfaces, computers, and more. The HD 560S delivers the linear performance required by analytical audio enthusiasts at a breakthrough value, allowing the listener to have an honest look inside their music whether for pleasure or productivity.
"The HD560S is still an excellent headphone that comes in at an attractive price tag and should be strongly considered as a reference point for what well-tuned headphones can sound like."
-Resolve Reviews
Sennheiser HD 560S Review - Better value than the HD6XX?
Open earcups for open minds
The HD 560S features an open-back design that provides natural propagation of sound waves. The E.A.R. (Ergonomic Acoustic Refinement) angled driver alignment recreates the optimal triangular listening position you would find in hi-fi loudspeaker setups and high-end recording studios. This combination creates a wide, articulate soundstage without the need for room treatment, letting you hear the neutral version of your music unaffected by the artifacts of a confined space.
Signature sound
The HD 560S transducers are specifically tuned for accuracy, offering dependable A/B comparisons of components, mixes, and media formats. The entire frequency range is honest, complemented by smooth, deep bass extension that reveals what nearfield loudspeakers often struggle to reproduce—especially between 20 and 50 Hz. The 120 ohm transducer is all-new, featuring a specialized polymer blend in its membrane for linear excursion and improved brilliance above 10 Hz. The drive magnet offers highly efficient power while its sophisticated damping system manages ventilation—this combination yields deeper bass while mitigating the distortion that otherwise impacts clarity—a difference only the most discerning listeners can appreciate. Whether grading a new hi-resolution master or revisiting a vintage audiophile preamp the HD 560S offers a fatigue-free listen that you can depend on.
Comfort is king
Although the HD 560S sound is rooted in the reference-level DNA of the beloved HD 660S, its comfort mechanics are based on the chassis of our ultralight HD 599. A headphone this neutral deserves a distraction-free fit and a "barely there" feel on the listener's head. Even the velour earpads have been carefully considered to keep all contact points soft to the touch. The open, around-the-ear design offers benefits beyond natural sound—the ventilated cup remains cool without ever needing to touch the wearer's ears.
It's all about connection
Because audiophiles frequent a variety of sources, we developed the HD 560S to provide an exceptional experience regardless of the playback system. The detachable 3 meter cable (9.8 feet) provides the perfect amount of freedom to access your gear, no matter how it may be oriented within your setup. The 6.3mm / ¼-inch plug lets you connect to headphone amplifiers, audio interfaces, and most hi-fi sources while a flexible 3.5mm / ⅛-inch adapter ensures you can extract the most out of your reference material on portable digital audio players and countless other audio devices.
Key Features
Reference-grade headphones for analytical listening sessions
Natural and accurate reference sound
Angled transducers recreate the optimal listening position every time, without the need for acoustic room treatment
Open earcups facilitate natural expansion of sound waves
Superior detail retrieval with fast, clear bass response
Extended low-end reach with gratifying presence
Ultra-low distortion even at high SPL
Lightweight design and velour earpads for all-day wearing comfort
Detachable 3m cable with 6.3mm jack plug and 3.5mm adapter with flexible, 15cm lead
What's in the box?
HD 560S headphones
3 m cable with 6.3 mm plug
6.3 to 3.5 mm adapter
Technical Data
Impedance: 120 Ω
Frequency response: 6 Hz to 38 kHz (-10 dB)
Sound pressure level (SPL): 110 dB (1 kHz / 1 V RMS)
THD, total harmonic distortion: < 0.05 % (1 kHz / 90 dB SPL)
Jack plug: 6.35 mm with 3.5 mm adapter
Transducer principle: dynamic, open
Weight w/o cable: 240 g
Ear pad material: Velour
Specifications
Title
Description
Sensitivity

More information

Headphone sensitivity measures how loud a pair of headphones will be at a given signal strength. Headphones with higher sensitivity ratings will produce louder sounds than headphones with lower sensitivity ratings. It is measured in dB SPL (decibels of sound pressure level) per unit of power (typically 1 milliWatt) or sometimes unit of voltage (typically 1 Volt) from the source at a frequency of 1 kHz.

110dB
Total Harmonic Distortion (THD)

More information

When driving headphones at high volumes, it is possible for the diaphragm (the 'speaker' inside the headphones) to be unable to move fast enough. This leads to distortion, manifesting itself as crackling, popping or the alteration of musical notes. Most headphones will fall below 1% THD.

< 0.05 % (1 kHz / 90 dB SPL)
Frequency Response

More information

Headphone frequency response refers to the frequency-specific sensitivity of the output. Frequency responses show the range that headphones are capable of reproducing—a graph shows which frequencies are accentuated over others. The ideal range covers the audible sound range of 20 Hz – 20 kHz.

6 Hz to 38 kHz (-10 dB)
Driver Type
Dynamic
Driver Materials & Size
Headphone Weight
240 grams
Warranty

More information

Warranty differs from manufacturer to manufacturer. Warranty covers factory defects but most manufacturers do not cover drops, water damage, driver damage, mistreatment of the product, etc. It is always best to look at the manufacturer's website for the most up to date warranty information.

2 years manufacturer's warranty
Reviews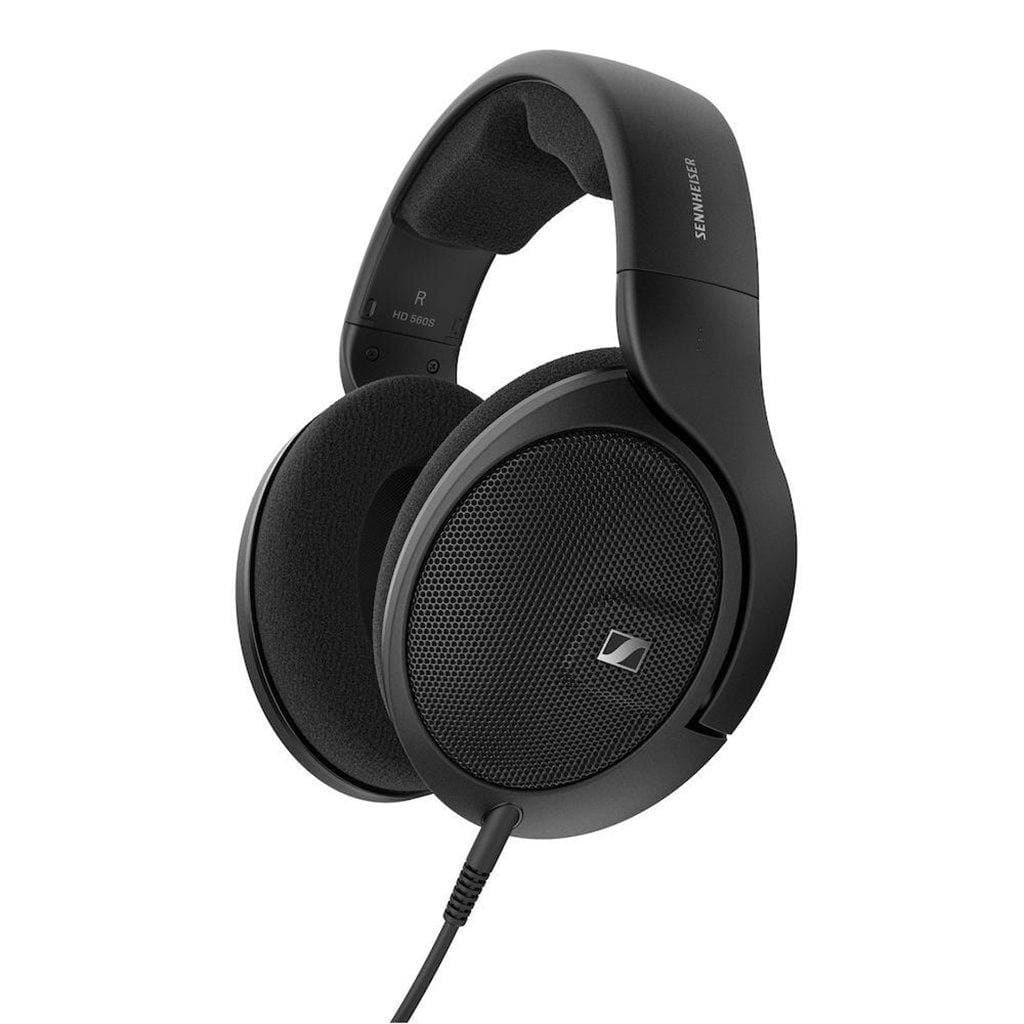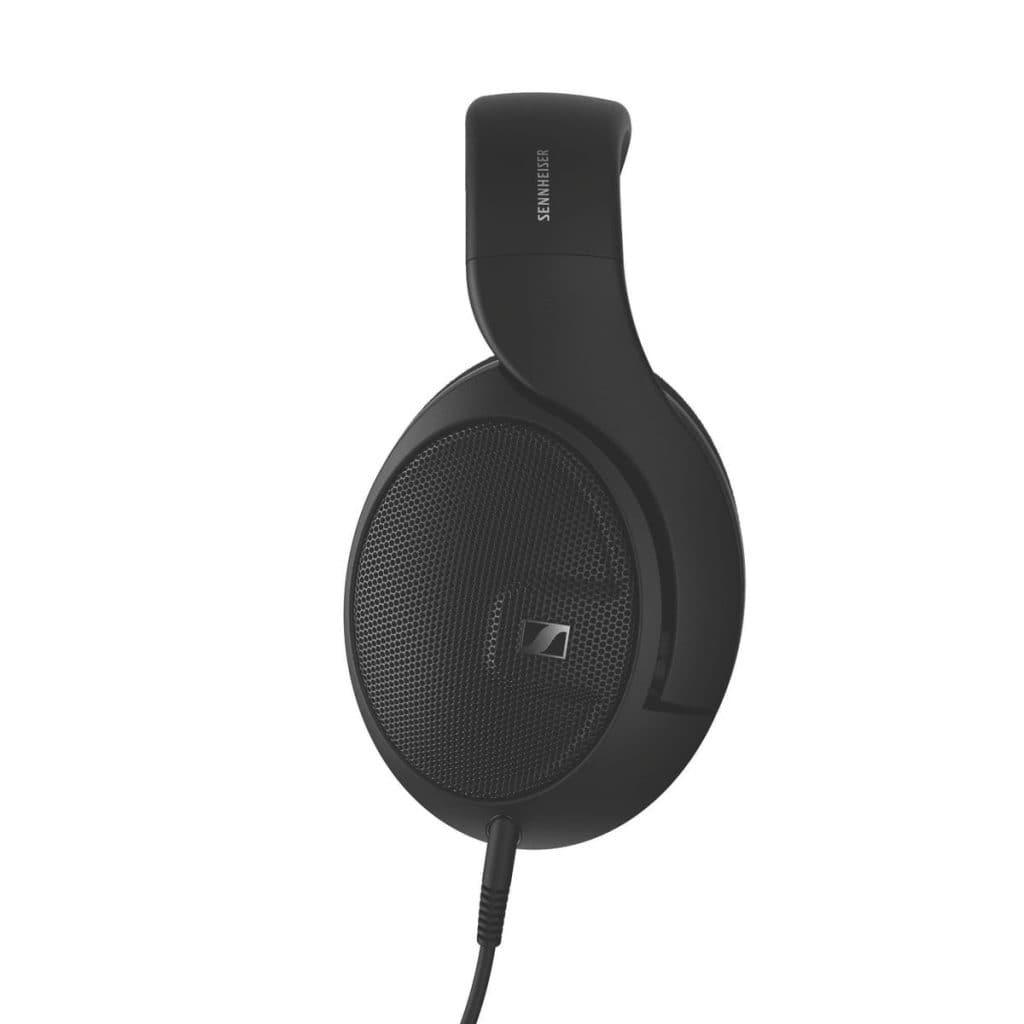 Add to cart