Moondrop
Cup style

More information

Open-back headphone designs are often higher-performance but have poor noise isolation and leak sound. Closed-back designs provide better noise isolation and leak less sound.
Closed-Back
Wearing style

More information

Over-ear headphones sit over your ear and surround your ear with a ring of padding. On-ear headphones are padded but rest on top of your ear. In-ear monitors are worn inside your ear canal.
In-ear
Driver type

More information

Speakers and headphones use a device called a 'driver' to create sound. Different types of drivers have different strengths and weaknesses, but can all produce great sound. Common varieties include dynamic, planar magnetic, and electrostatic.
Dynamic, Balanced Armature
Connectivity

More information

Connectivity refers to the method in which the headphones connect to the audio source. Headphones can be either wired or wireless.
Wired
View full details
Moondrop
Moondrop Blessing 2 In-Ear Headphones - Open Box
Moondrop Blessing 2
Moondrop is a well-known name in the Chi-fi audio industry, they create a fabulous range of in-ear monitors, their products are widely famous among audiophiles all around the world, famous names include, Kanas Pro, KXXS, Starfield, and many more. They have recently announced their latest pair of in-ear monitors, the Moondrop Blessings 2.
Multi-Driver Hybrid Unit Each Side:-
The Moondrop Blessings 2 is equipped with a five driver hybrid setup on each side having One 10mm paper cone diaphragm unit for handling the bass section, Dual Softears D-Mid-A driver units for handling the Mid-range frequencies, and Dual Knowles SWFK units for handling the Treble sections. The drivers work together flawlessly with no distortion between them at all. The resulting sound output is very smooth, the drivers are tuned in a way to match the Harman Target Curve, it offers a quick and deep bass response, natural, lush vocals, and smooth and sweet treble response.
3D Printed Sound Duct Structure:-
Inside the earpieces the shells are designed in a 3D printed sound duct structure design, which provides ample ventilation to the driver units, making the coil movement smooth and ensuring there is no distortion in the sound output, The frequency division in Blessings 2 is done using two techniques, Physical band-pass filtering which handles the lower and mid frequencies, while low-pass filtering limits the Q value of mid-high frequencies.
Medical Grade Resin Shells:-
The Moondrop Blessings 2 have 3D printed earpieces made up of medical-grade resin shells, the material is skin-friendly, it offers an ergonomic design for the earpieces and very lightweight to them. The earpieces provide a great fit, it is very comfortable to wear even for long music sessions. The earpieces themselves look very beautiful, they have got a stainless steel faceplate in grey color and transparent inner shells through which we can easily see the precise craftsmanship of Moondrop in placing the driver units with utmost perfection.
Balanced and Natural Sound Output:-
The Moondrop Blessings 2 has a balanced and natural sound output, the pair has got deep thumps bass response, lush vocals filled with details, and a smoother treble section,  the earpieces are very detailed, the pair is a great companion for watching movies or enjoying any genre of music.
0.78mm Two-Pin Connectors:-
The earpieces in Moondrop Blessings 2 have a 0.78mm two-pin connector type, it provides a secure connection between the cable and the earpieces, and also ensures easy future upgrades in terms of cable.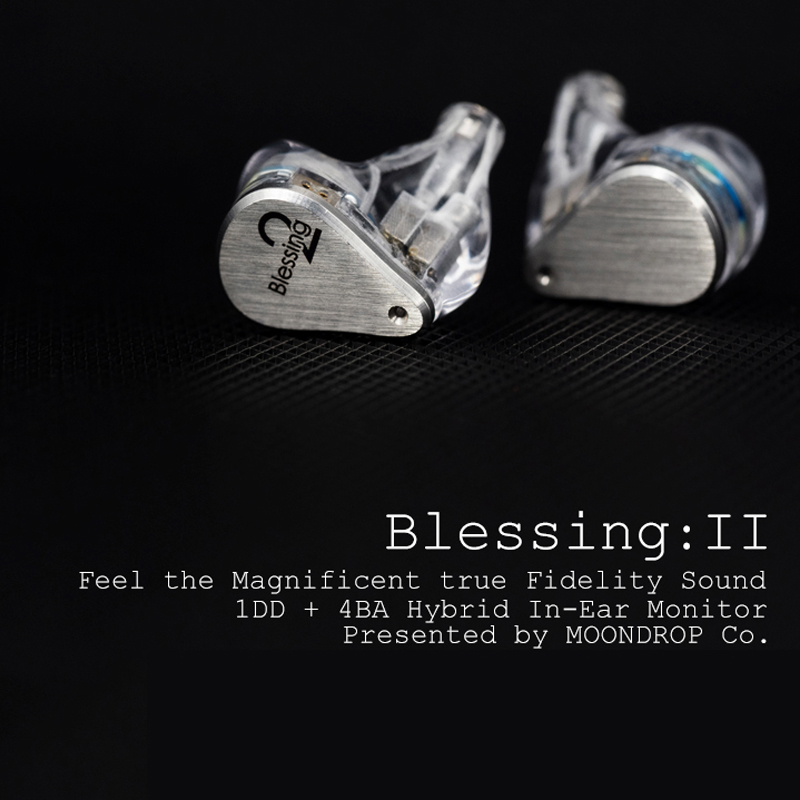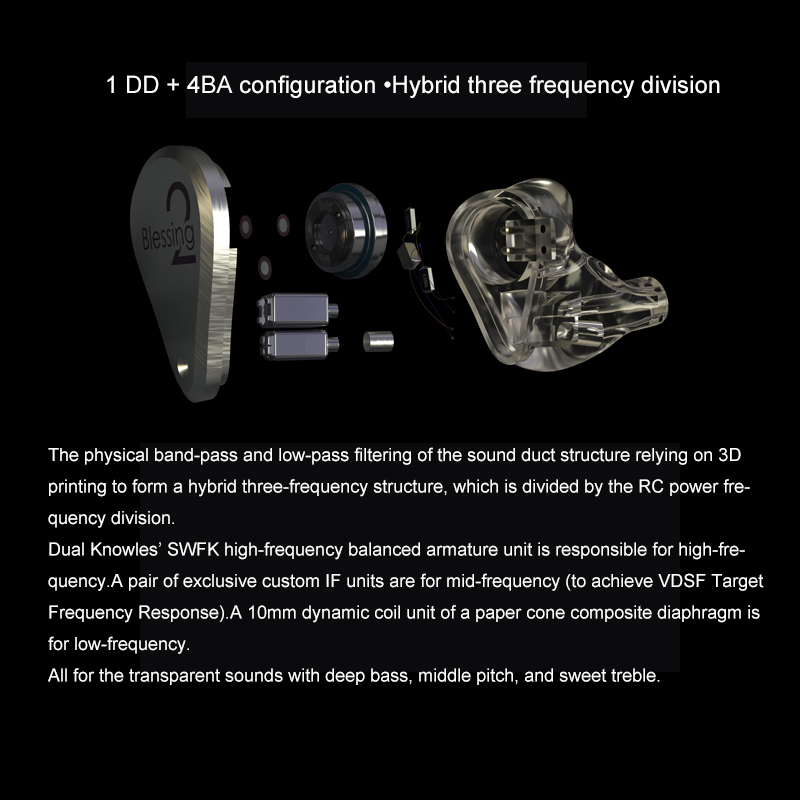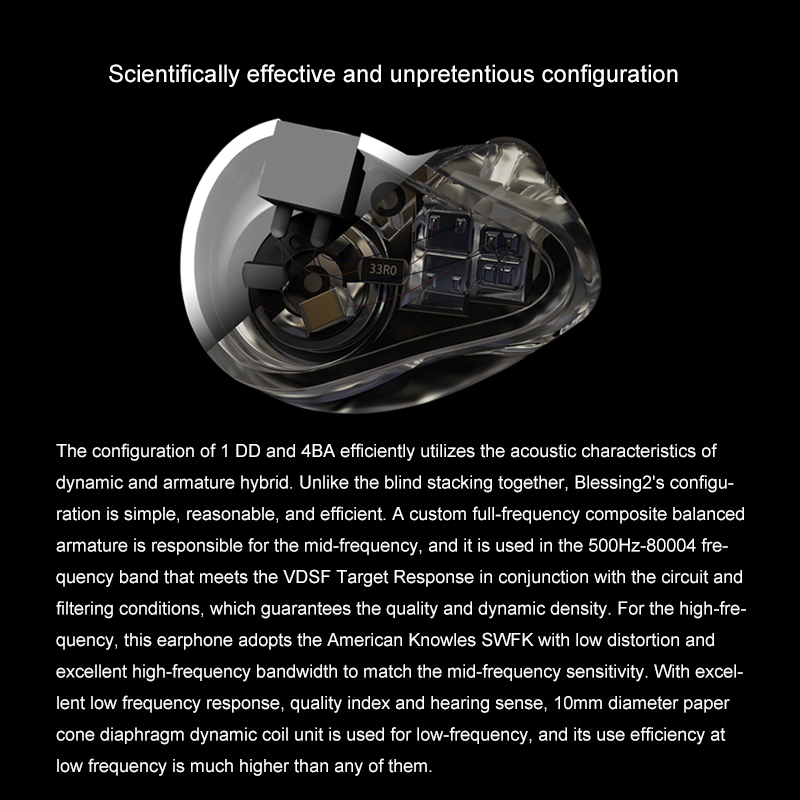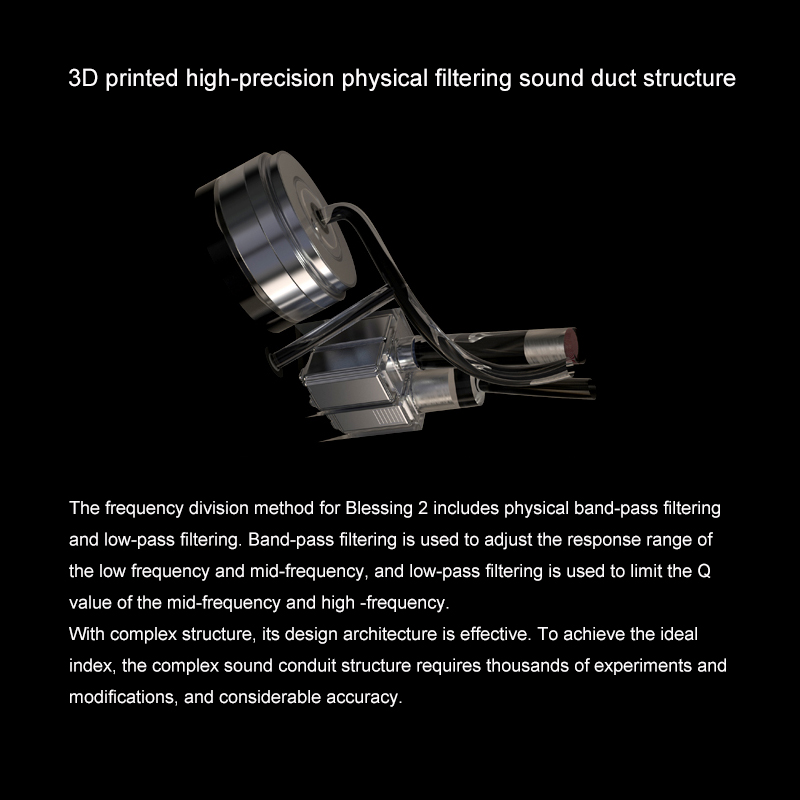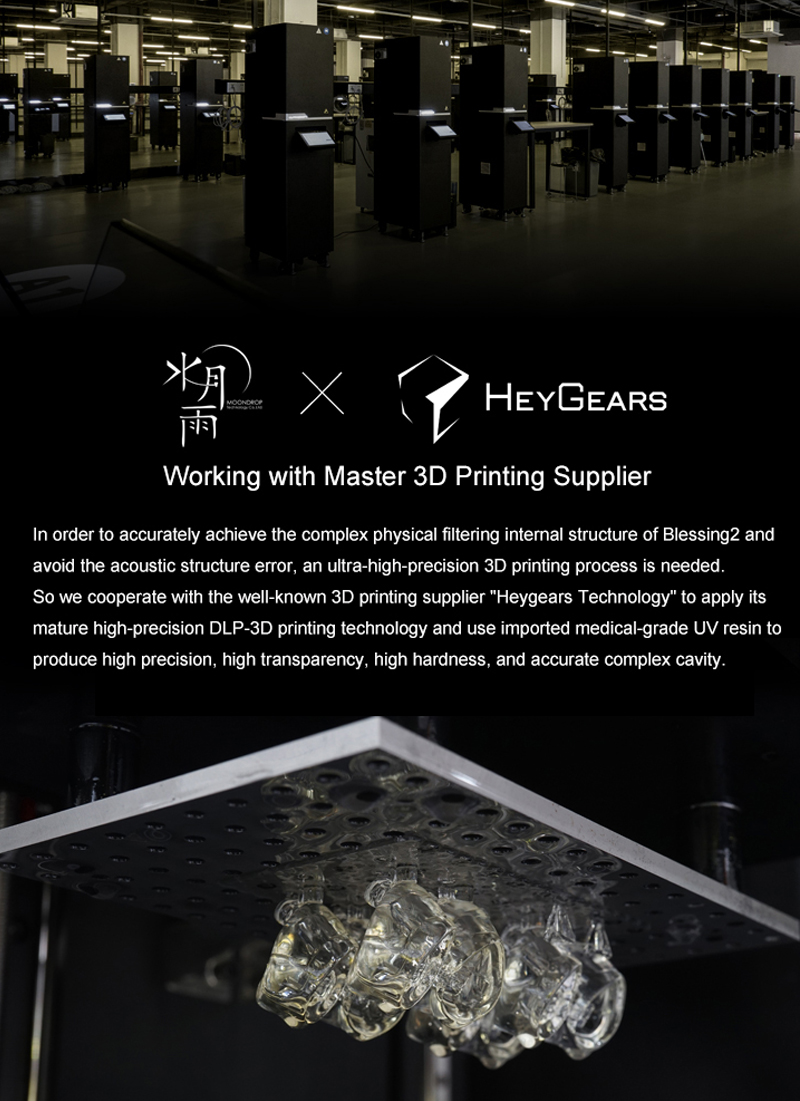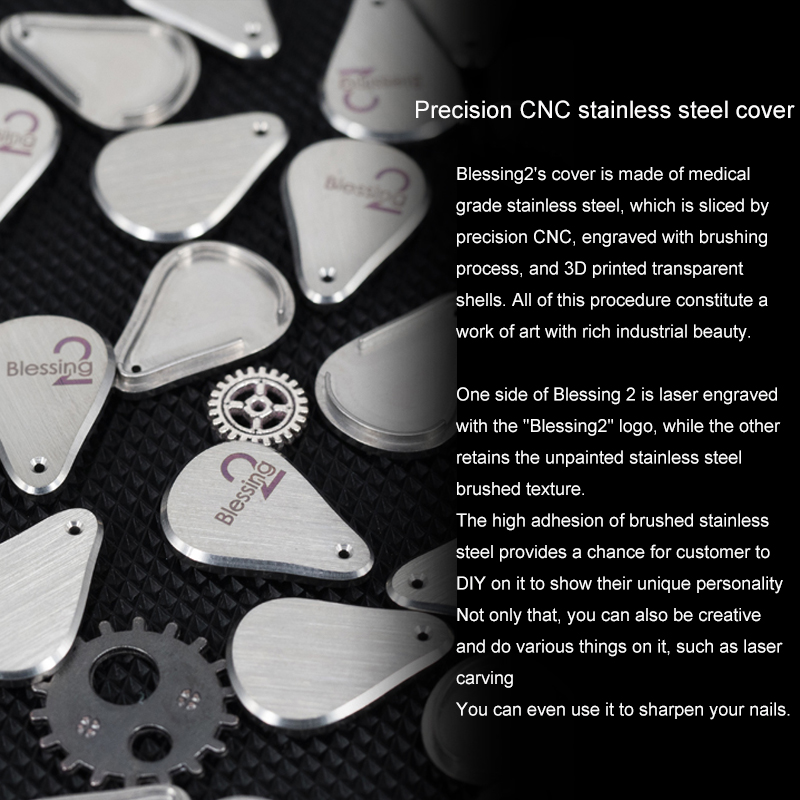 Technical Specifications:-
Five Driver Hybrid Setup, One Dynamic Driver and Four Balanced Armature Drivers each side
Impedance: 22 ohms
Sensitivity: 117dB
Frequency Response Range: 9Hz-37kHz
Effective Frequency Response Range: 20Hz-20kHz
THD+N: <1%
3D Printed Resin Shells
0.78mm Two-Pin Connectors
Reviews
Add to cart