Hifiman
Sale price
$

299
Regular price
Unit price
per
Cup style

More information

Open-back headphone designs are often higher-performance but have poor noise isolation and leak sound. Closed-back designs provide better noise isolation and leak less sound.
Open-Back
Wearing style

More information

Over-ear headphones sit over your ear and surround your ear with a ring of padding. On-ear headphones are padded but rest on top of your ear. In-ear monitors are worn inside your ear canal.
Over-ear
Driver type

More information

Speakers and headphones use a device called a 'driver' to create sound. Different types of drivers have different strengths and weaknesses, but can all produce great sound. Common varieties include dynamic, planar magnetic, and electrostatic.
Planar Magnetic
Amp required

More information

Some headphones require the power of an amplifier to reach comfortable listening volumes.
Yes
Connectivity

More information

Connectivity refers to the method in which the headphones connect to the audio source. Headphones can be either wired or wireless.
Wired
View full details
Hifiman
Hifiman Sundara Headphones | 2020 Edition
Sale price
$

299
Regular price
Unit price
per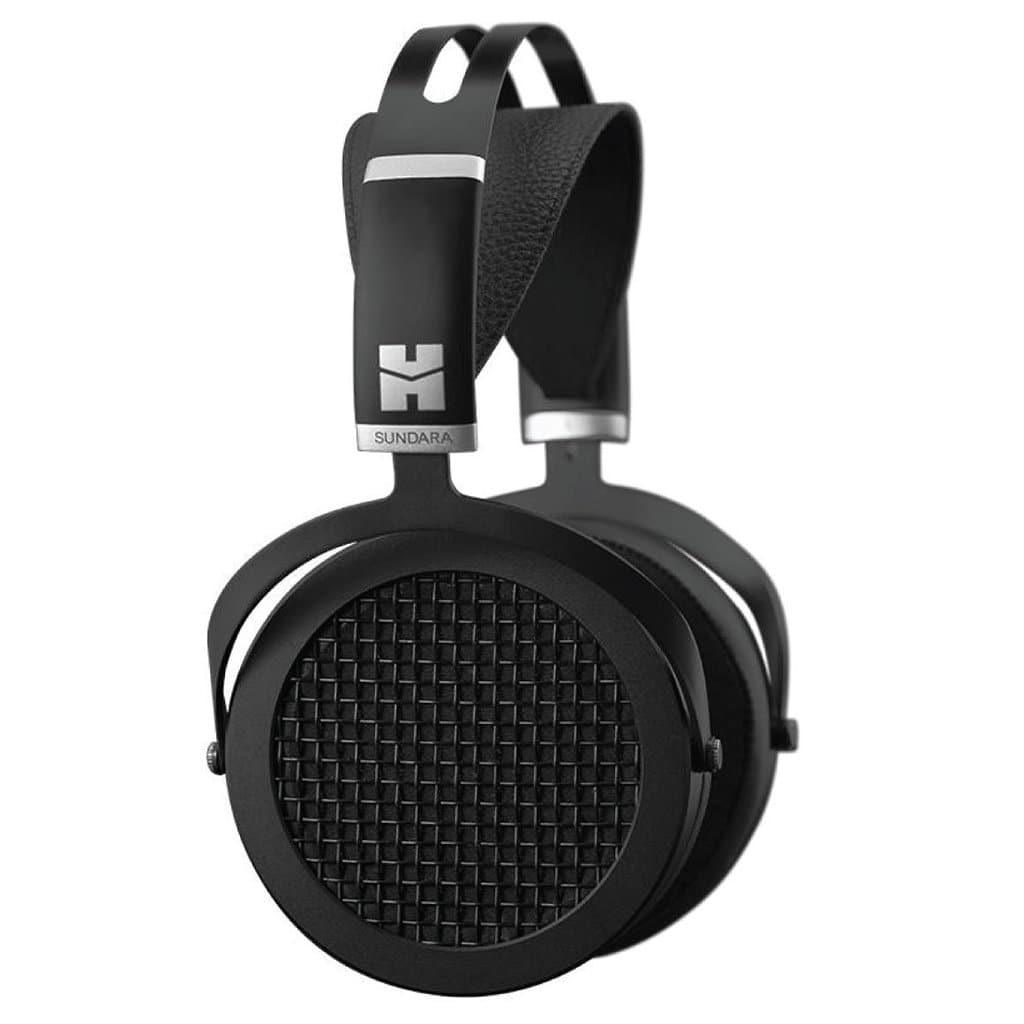 Our Take: The HiFiMAN Sundara Open-Back Planar Magnetic Headphones are the perfect follow-up to HiFiMAN's critically acclaimed HE-400 series. Its not often you can get quality planar magnetic headphones at a price point that doesn't seem ridiculous but the Sundara slots in perfectly. Coming in at under $500, the HiFiMAN Sundara have a natural, detailed sound to accompany their lightweight comfort and beautiful design.

Check out Andrew Park's (Resolve Reviews) video review of the Hifiman Sundara as part of The HEADPHONE Community Preview Program
HiFiMAN Sundara Review - best value headphone in 2020? - Written Review by Resolve Reviews
HIFIMAN Sundara Review - Review written by SenyorC
Sennheiser HD660s vs HiFiMAN Sundara: Best of Mid-fi - Written Review and Comparison by Resolve Reviews
"The Sundara is possibly the best bang for the buck headphone available right now. Not only does it outclass just about everything in its price bracket for detail retrieval, it also competes with headphones at much higher price tags. The Sundara has a slightly counter-clockwise tilted frequency response, meaning it has a treble focused tonality, however it's also smooth and non-fatiguing. The bass is also tight and well-defined, however it does roll off slightly in the sub-bass. If I had one other criticism, it's that the cups don't swivel, but I did find the Sundara to be reasonably comfortable over time - it just took a bit to get used to it. Apart from that, for anyone looking for some of the best value in high end headphones, I can confidently say that this is it."
-Andrew Park (@Resolve)
The Sundara utilizes its ultra-thin diaphragm to deliver low distortion and high sensitivity so the the Sundara can be utilized with a number of different sources, including your mobile devices! The planar magnetic drivers of the Sundara guarantee fast transient response, excellent planar bass, and a frequency range of 6 hz - 75 hz.
Not only do the Sundara sound absolutely magnificent, they are comfortable as hell as well. Weighing in at 372 grams with its aluminum build, the HiFiMAN Sundara is barely noticeable on your head and the headband design allows for even weight distribution across the board.
If you are thinking of getting into planar sound but you're not quite ready to take the plunge into the higher end offerings from MrSpeakers, Audeze or HiFiMAN, then we would tell you to look no further than the Sundara. The Sundara represents the perfect entry point into planar magnetic headphones and for a lot of people, will also be their stopping point as the need to upgrade won't be there.
Highlights
The Sanskrit word "Sundara" literally means "beautiful" and this all new Planar Magnetic headphone fits this description in every way.
NEO "supernano" Diaphragm (NsD)
The all new NsD is 80% thinner than previous designs resulting in a faster, more detailed response while retaining lush musicality never before possible. At between 1 to 2 microns thick, the NsD diaphragm sets all be standards.
HIFIMAN has advanced its manufacturing processes to create this all new planer driver at unheard of prices. The SUNDARA at $349 retail, HIFIMAN has gain set an all new bar for performance-to-value ration that the rest of the industry will have a very difficult time following.
Hybrid Headband Design
The new SUNDARA has a carefully designed weight dispersing strap allowing the headband to afford outstanding comfort. All combined in an accentuated fashion conscious look, with a sleek and sumptuous matte black finish.
Form Follows Function
A sleek visual headband, using lightweight aluminum to keep it strong, light and urban friendly.
Ready for Anything
New 3.5mm headphone connector for enhanced durability
Technical Specifications
Frequency Response : 6Hz-75kHz
Impedance : 37Ω
Sensitivity : 94dB
Weight : 372g
In The Box
HiFiMan Sundara Headphones
1/8" to 1/4" adapter
Audio cable
Manual
Specifications
Title
Description
Headphone Design
Over-Ear, Open-Back
Impedance

More information

Usually between 8-600 ohm. Most consumer headphones have 32 ohm impedance. High impedance requires more power to run and requires external amplifiers to amplify the power to the required levels.

37Ω
Sensitivity

More information

Headphone sensitivity measures how loud a pair of headphones will be at a given signal strength. Headphones with higher sensitivity ratings will produce louder sounds than headphones with lower sensitivity ratings. It is measured in dB SPL (decibels of sound pressure level) per unit of power (typically 1 milliWatt) or sometimes unit of voltage (typically 1 Volt) from the source at a frequency of 1 kHz.

94dB
Frequency Response

More information

Headphone frequency response refers to the frequency-specific sensitivity of the output. Frequency responses show the range that headphones are capable of reproducing—a graph shows which frequencies are accentuated over others. The ideal range covers the audible sound range of 20 Hz – 20 kHz.

6Hz-75kHz
Driver Type
Planar Magnetic
Weight
372 grams
Warranty

More information

Warranty differs from manufacturer to manufacturer. Warranty covers factory defects but most manufacturers do not cover drops, water damage, driver damage, mistreatment of the product, etc.. It is always best to look at the manufacturer's website for the most up to date warranty information.

1 Year
Our review
Video review
Written review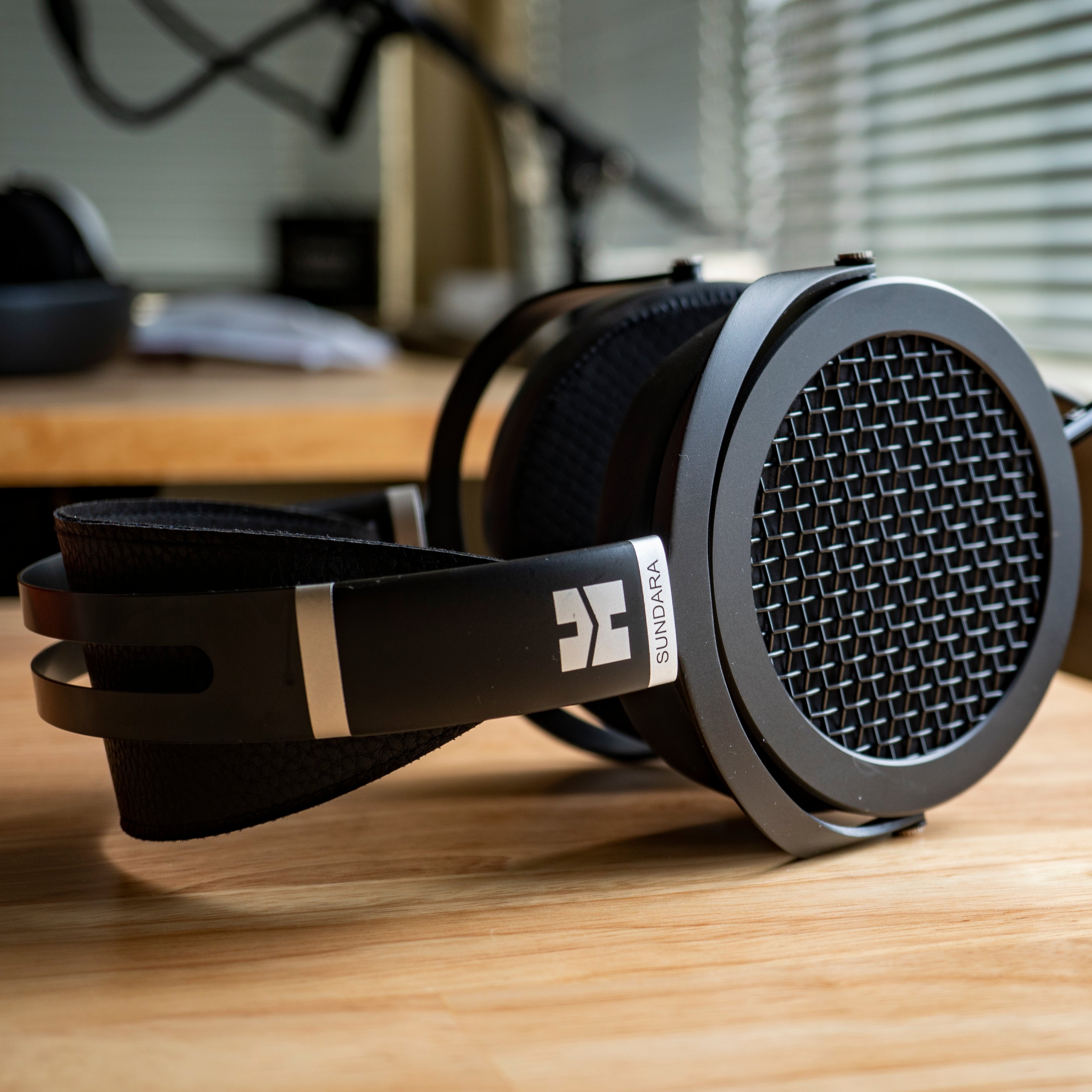 Reviews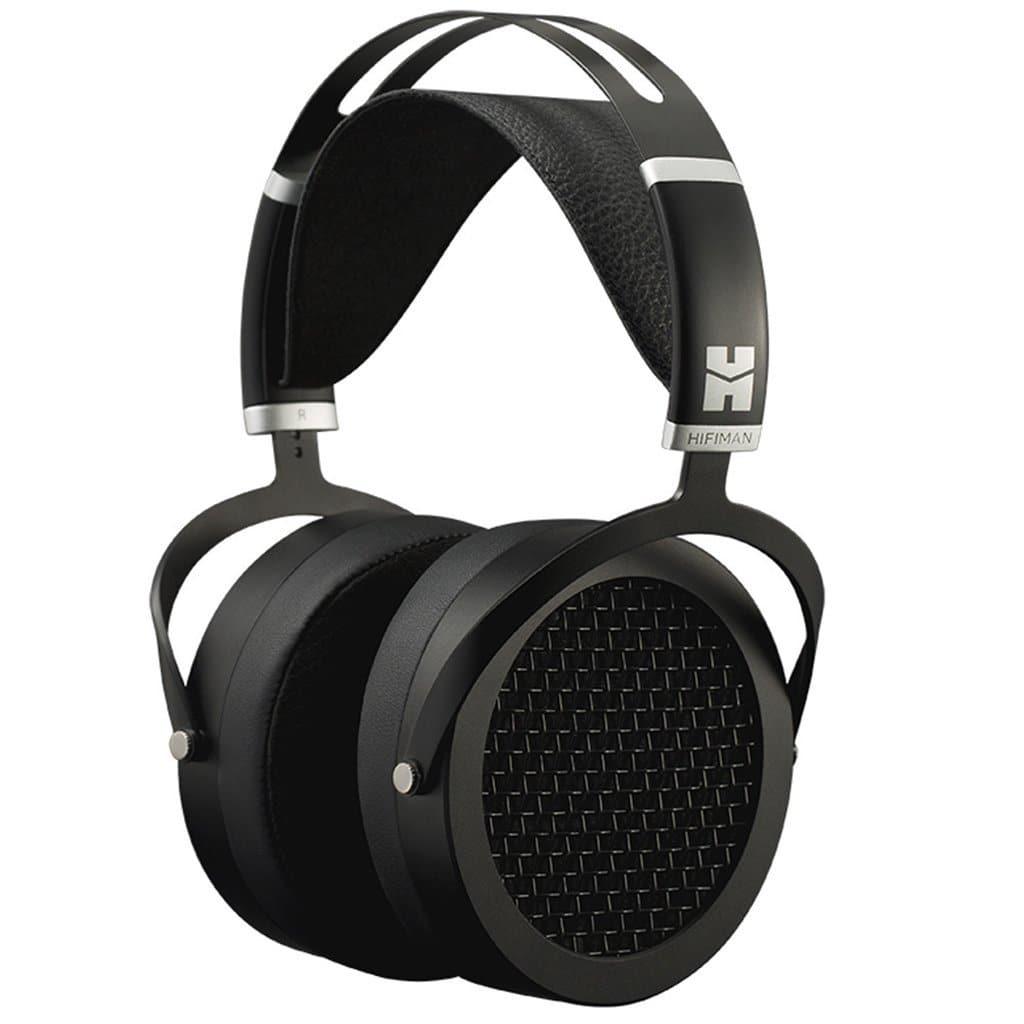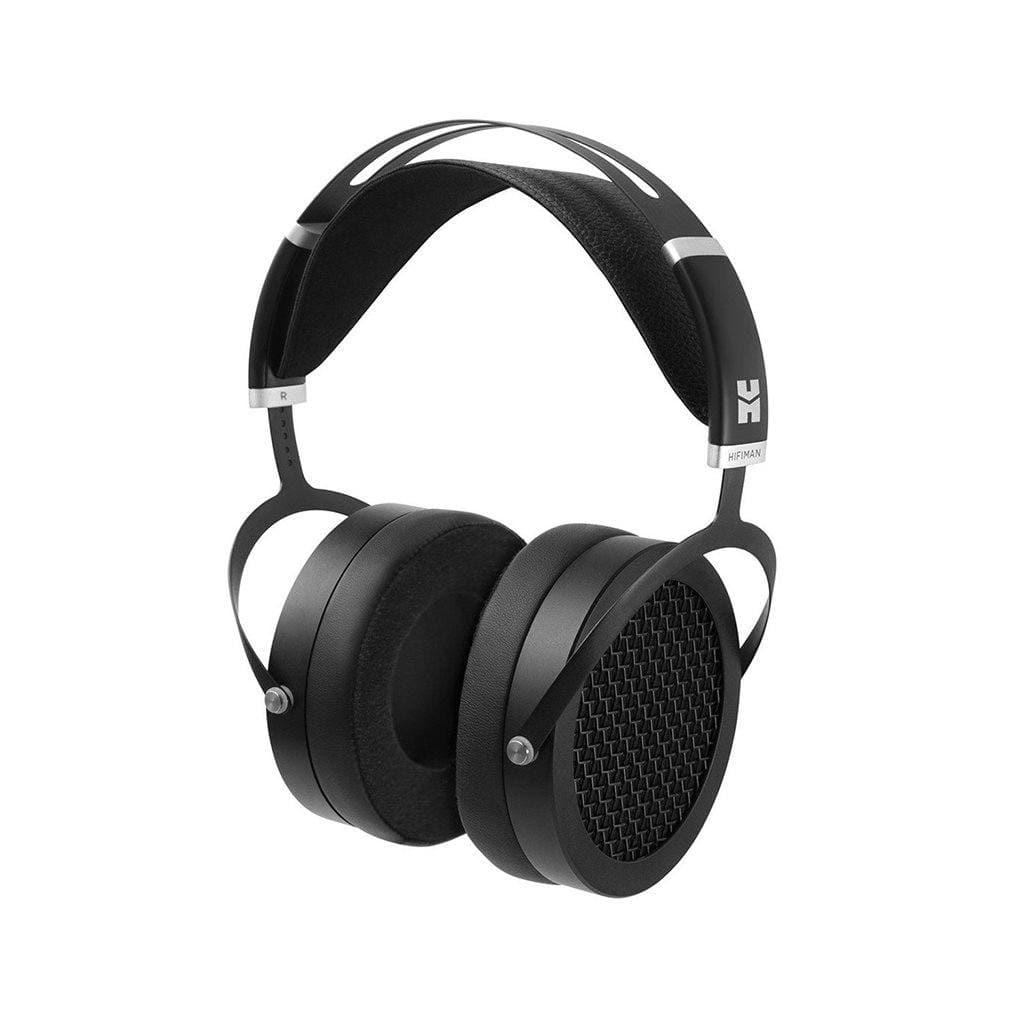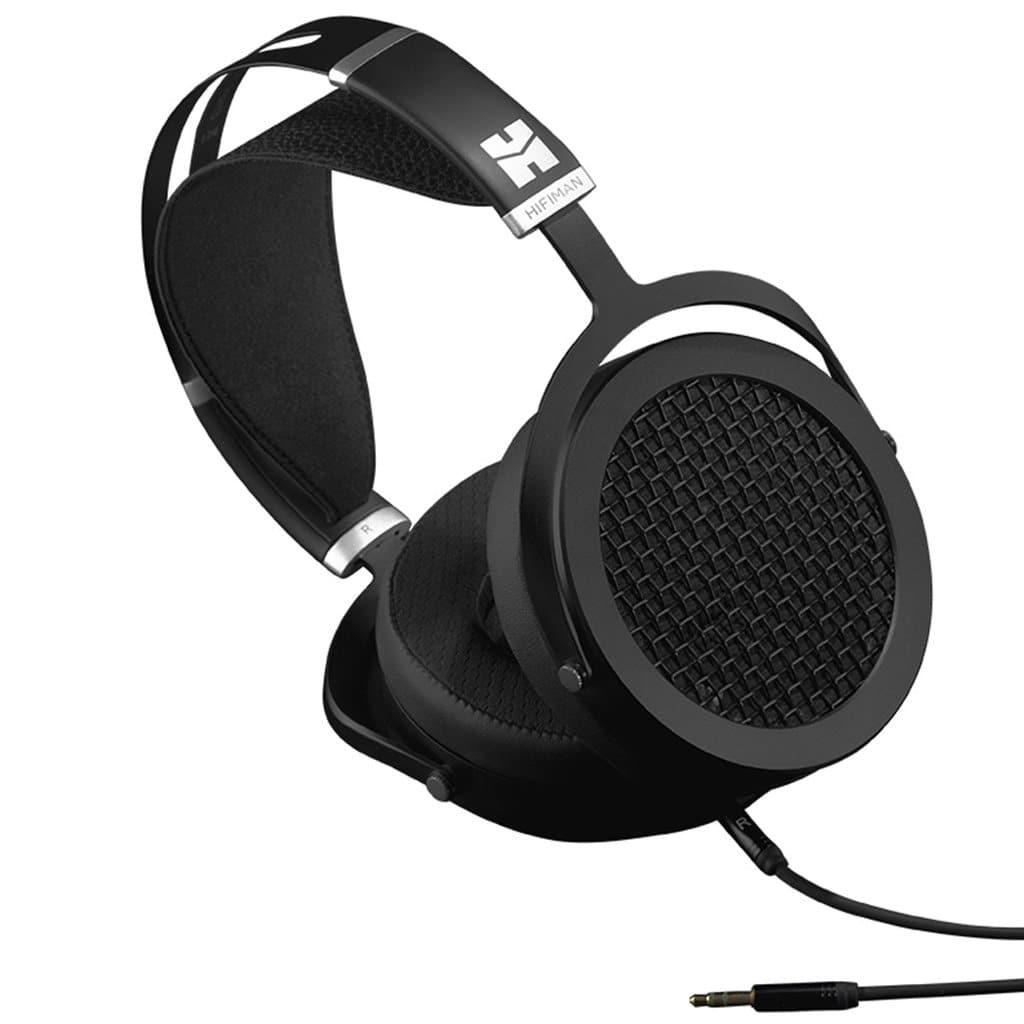 Add to cart