The 64 Audio U4s fills a perfect hole in the IEM world. A bass lover's dream in-ear headphone!
Sale price
$1,099
Regular price
$1,099.00
Unit price
per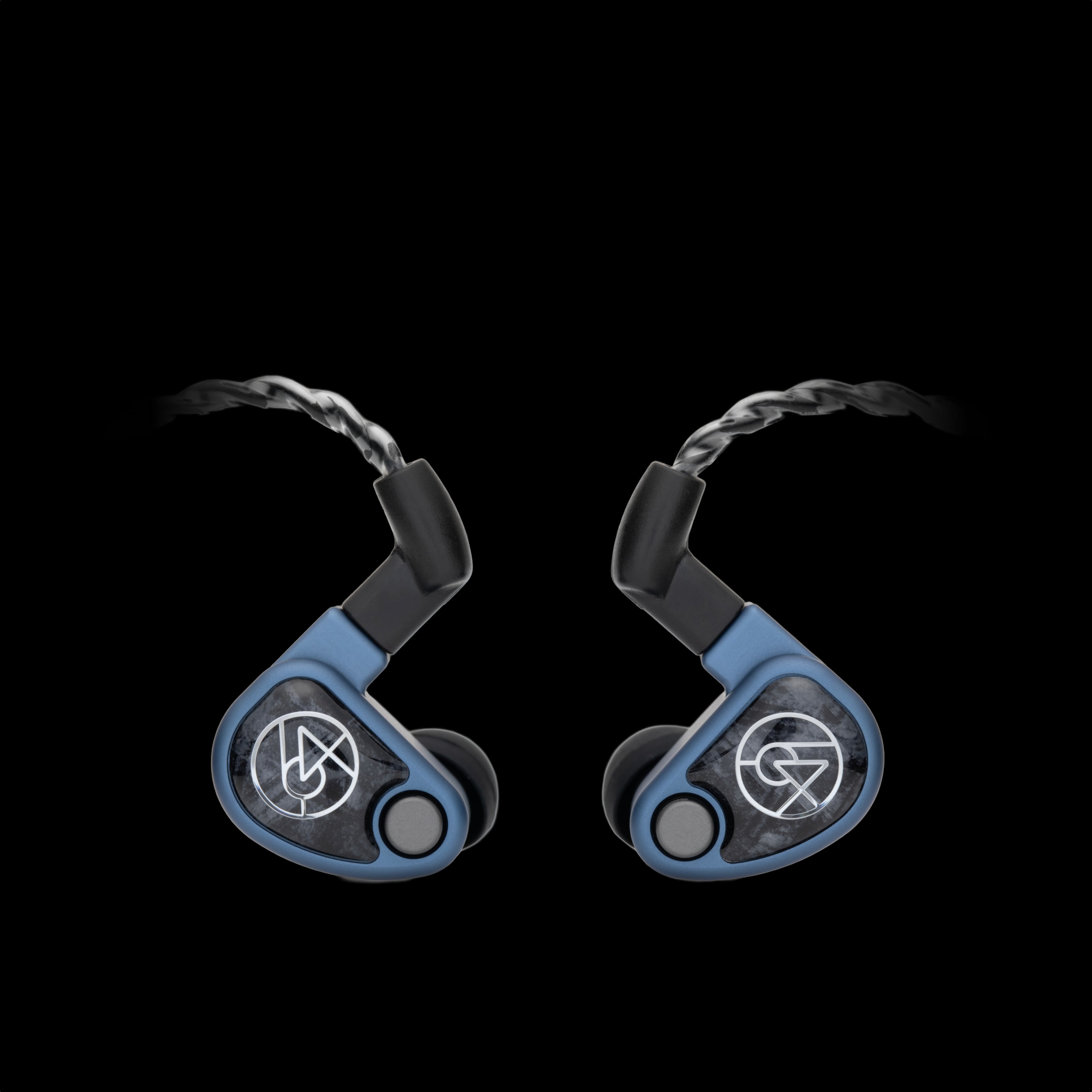 365-day returns
Don't love it? Return it any time in the first year of ownership for a small fee
64 Audio Warranty
Comes with 1-year manufacturer warranty from 64 Audio
Authorized retailer
We're North America's premier 64 Audio dealer
"When reviewing an IEM I ask myself: Does it create a new price category? Does it disrupt the competition? I think the U4s does both." - Theo Lee AKA Precogvision
64 Audio is entering the $1099 price bracket with a phenomenal offering in the 64 Audio U4s in-ear headphone, 64 Audio's most affordable universal IEM to date.
The 64 Audio U4s in-ear monitor (IEM) is a 4-driver, hybrid IEM with a powerful Dynamic low-frequency driver that results in powerful punch in the low-end. The U4s is the perfect IEM for anyone looking for a rich, enveloping listening experience. The U4s has bass and treble extension in spades. Notes have a generous sense of weight to their transients due to the strong bass boost and thicker midrange.
The U4s also comes with 4 different tuning modules so you can tune them to your liking. The 64 Audio U4s offer's 64 Audio's MX, the new M12, M15 and M20 modules that will all make varying differences in how you experience the bass and treble on the U4s with the MX being the least amount of bass to the M20 being the most. Flexibility at your fingertips!
The 64 Audio U4s is our pick for the top IEM at the $1099 price category. There really is no competition. 
64 Audio U4s In-Ear Headphones Features
Wearing style

More information

Over-ear headphones sit over your ear and surround your ear with a ring of padding. On-ear headphones are padded but rest on top of your ear. In-ear monitors are worn inside your ear canal.
In-ear
Driver type

More information

Speakers and headphones use a device called a 'driver' to create sound. Different types of drivers have different strengths and weaknesses, but can all produce great sound. Common varieties include dynamic, planar magnetic, and electrostatic.
Dynamic, Balanced Armature
Connectivity

More information

Connectivity refers to the method in which the headphones connect to the audio source. Headphones can be either wired or wireless.
Wired
Portability

More information

DACs and amplifiers can either be carried around or meant for static desktop use
Portable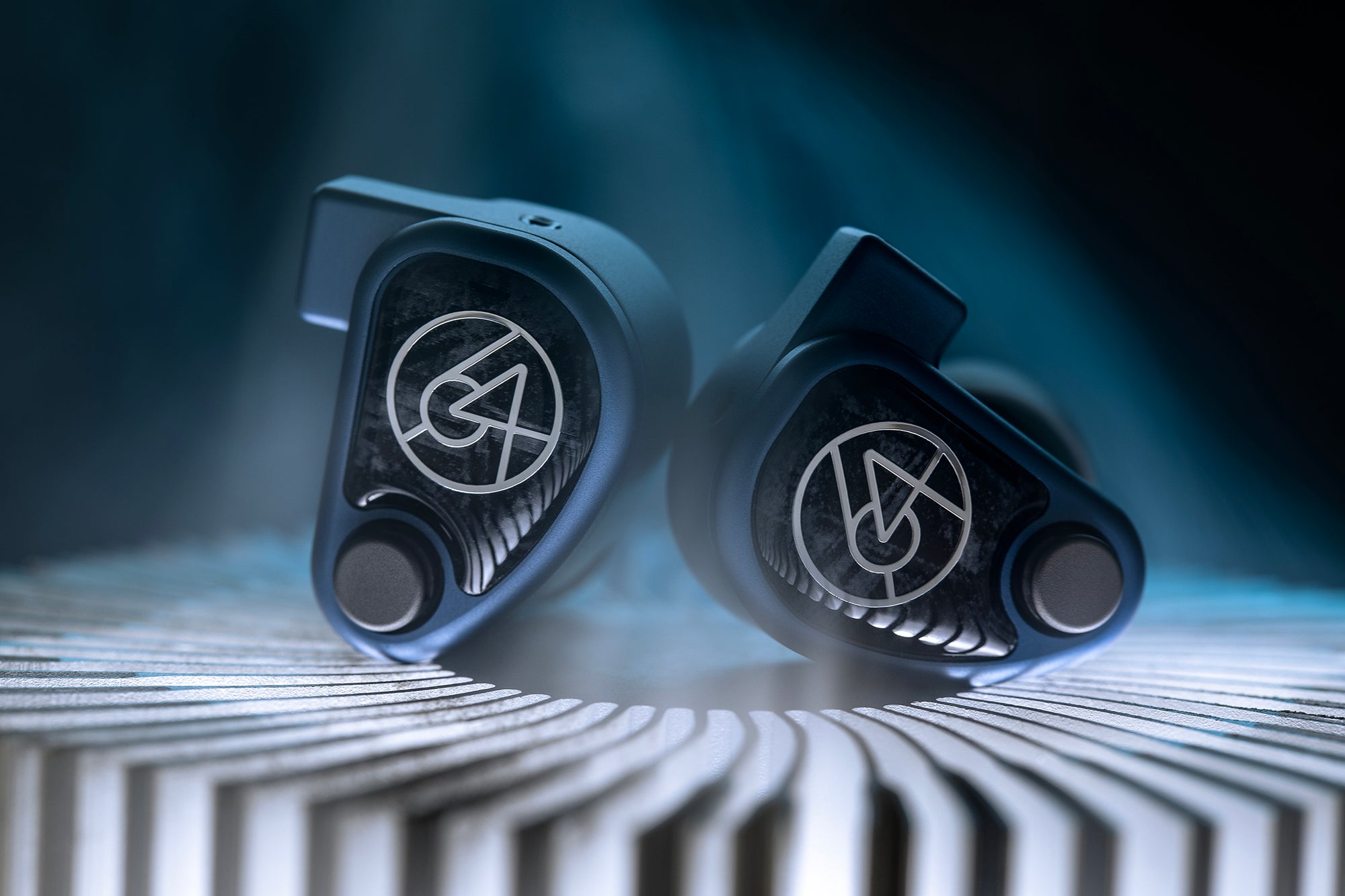 64 Audio U4s Sound Profile
The frequency response of U4s follows proven targets for fidelity and preference. It's powerful, enveloping, and deep while avoiding being muddy; this kind of bass can only be produced by a dynamic driver.
U4s comes short of being classified as warm, rather it is like a tight and agile stand-mount speaker with a well implemented sub. The key to this is how the low-frequency rise starts low enough to keep out of the mid-bass.

Mids are revealing and present, contributing greatly to its wide stereo imaging and separation. U4s' perfect balance of presence and body lends itself well to every type of music and volume preference.

High frequency response toes the line between neutral and detailed. Mixes that are typically "bright sounding" translate nicely without being harsh or fatiguing.
Bumping Blue Beats
The U4s ergonomic anodized aluminum shell houses a single dynamic driver, two balanced-armature drivers, and one patented tia driver; all weaved together with 64 Audio's patented Tia, LID, and Apex technology. The four-way crossover is elevated with the use of 64 Audio's proprietary electronic low-pass filter; reducing low-frequency distortion. The assortment of included apex modules and ear tips are an invitation to further shape the sound based on preference and source material while the ultra-low impedance premium silver-plated copper cable ensures unimpeded signal transmission.
The dissemination of tia technology within our product range brings that classic 64 Audio sound signature to a new price-point. U4s sounds light on its feet while effortlessly delivering physically engaging sub- bass without bleeding into the mid-bass. Balanced mid frequencies and a pleasant high-mid band respond well to a wide array of music and recording styles at every volume level; present but not fatiguing. The tia high-driver's open airy quality couples with the extended sound-stage provided by apex for a lifelike sonic experience.
Incredible sound at an affordable price
Taking everything 64 Audio's team of talented engineers have learned over the years, 64 Audio has built the ultimate IEM if you're chasing a U-Shaped sound signature.
With the rising prices in the headphone market, 64 Audio has come out of the gates swinging with a perfectly priced offering that is bound to get audiophiles and muscians bobbing their heads in unison.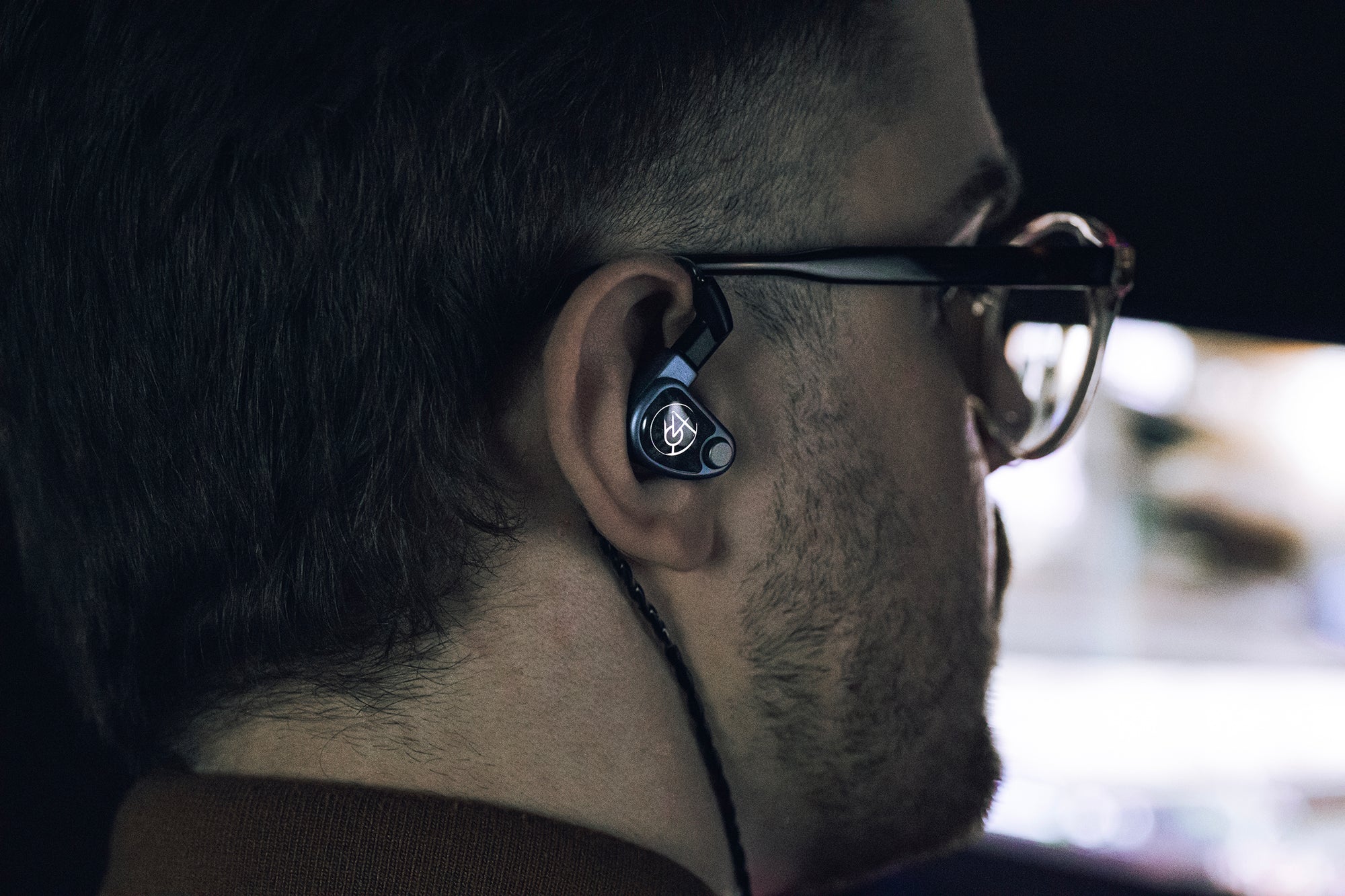 New M12 Module
Developed for those who felt that the bass drop between m15 and mX was too drastic. Perfect for tracks where the bass is just slightly overpowering the rest of the spectrum. Increases mid-range punch. (reduction by 1db-4db at 130hz-20hz).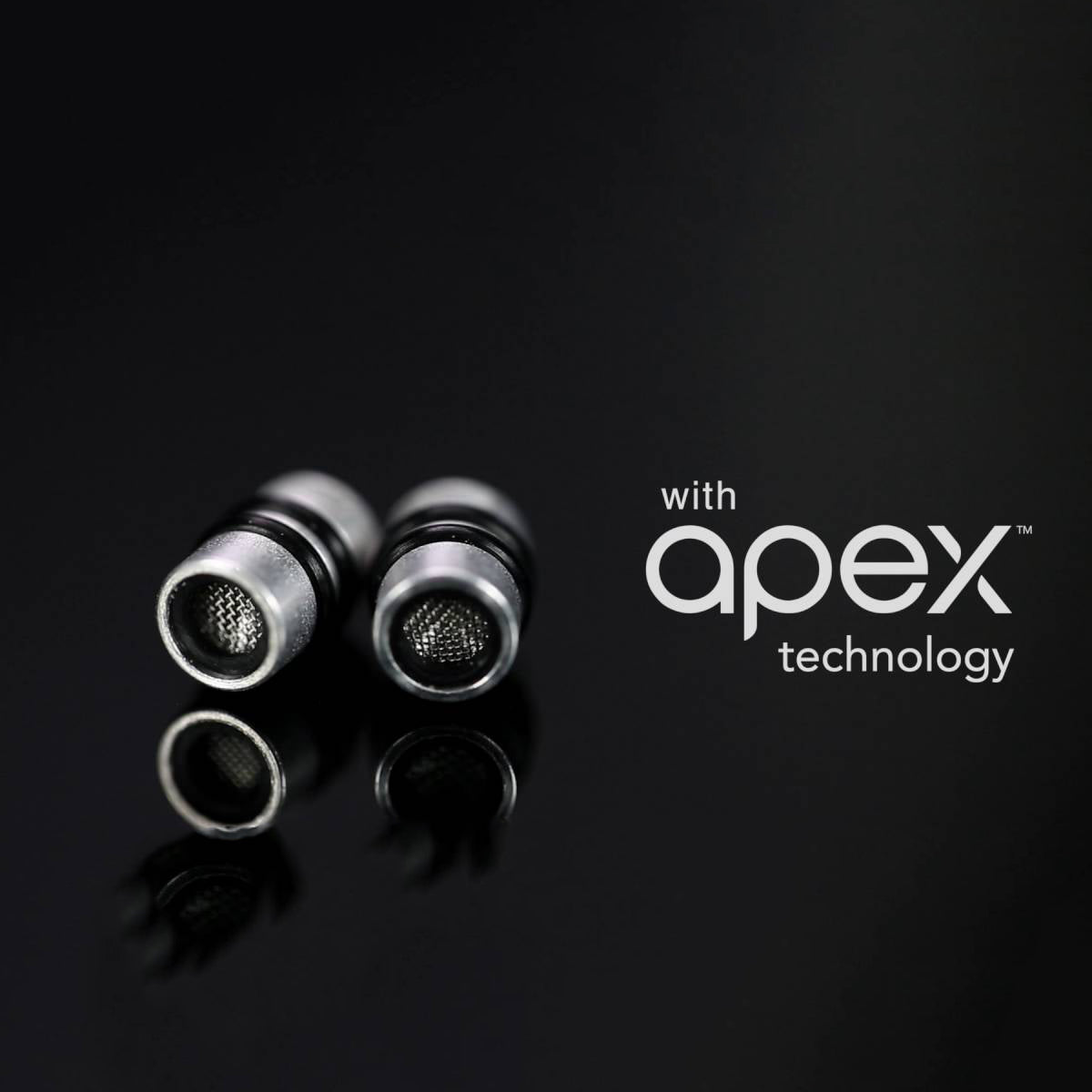 Air Pressure Exchange (Apex)
Apex is a patented vent that releases air pressure in a sealed ear canal while retaining standard IEM levels of isolation, enabling music enthusiasts to listen more comfortably for longer. Apex alleviates listener fatigue and allows for a much more realistic soundstage. Apex comes in four module variations for the 64 Audio U4s: mX, m12, m15 and m20.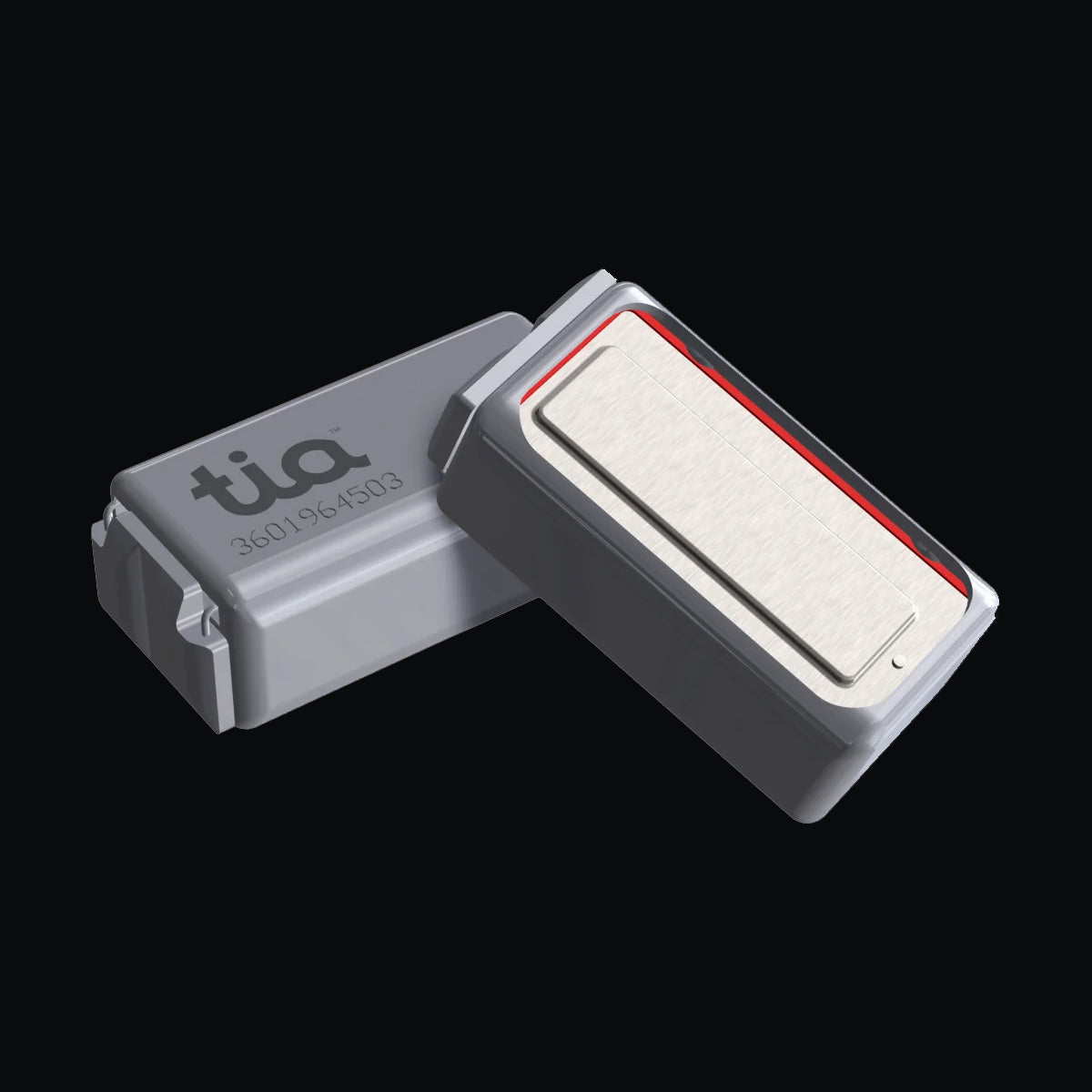 Tubeless In-Ear Audio (tia)
tia is a patented IEM design methodology that aims to reduce unwanted resonance and distortion for a transparent and lifelike sound signature. The tia system is comprised of three major elements: open balanced armature tia drivers, the tia single-bore design, and tia acoustic chambers. U4s features two major elements of the tia system: the tia driver and the tia single-bore design.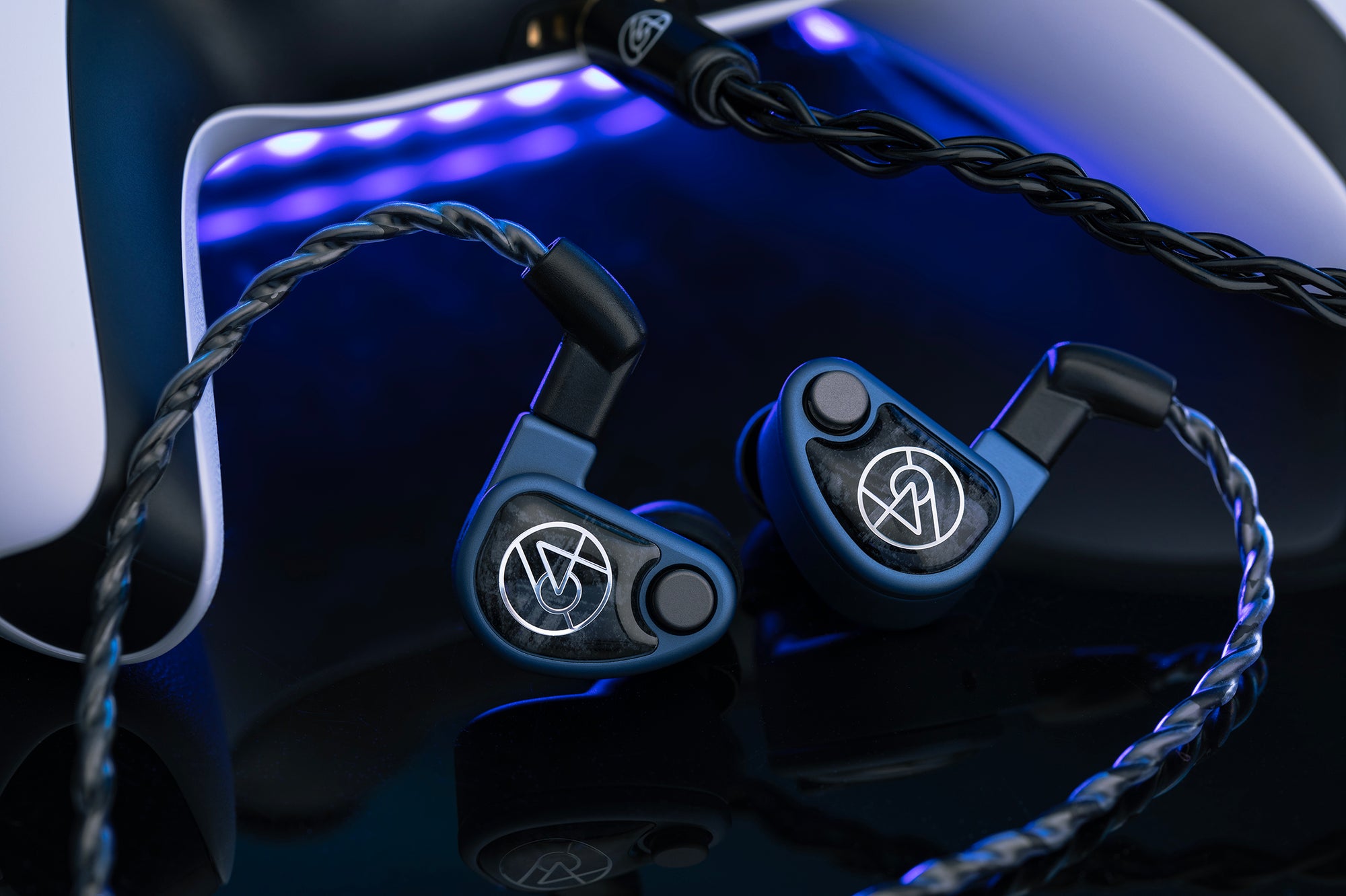 Bold Blue
The U4s explores a bold new colour aesthetic for 64 Audio. The Slate Blue shell colour was influenced by some of the world's most beautiful blue-dial timepieces while the unique faceplate pattern is
inspired by Muonionalusta meteorite fragments.

Both the faceplate and shell's illuminant properties give it a unique tone in varying lighting conditions.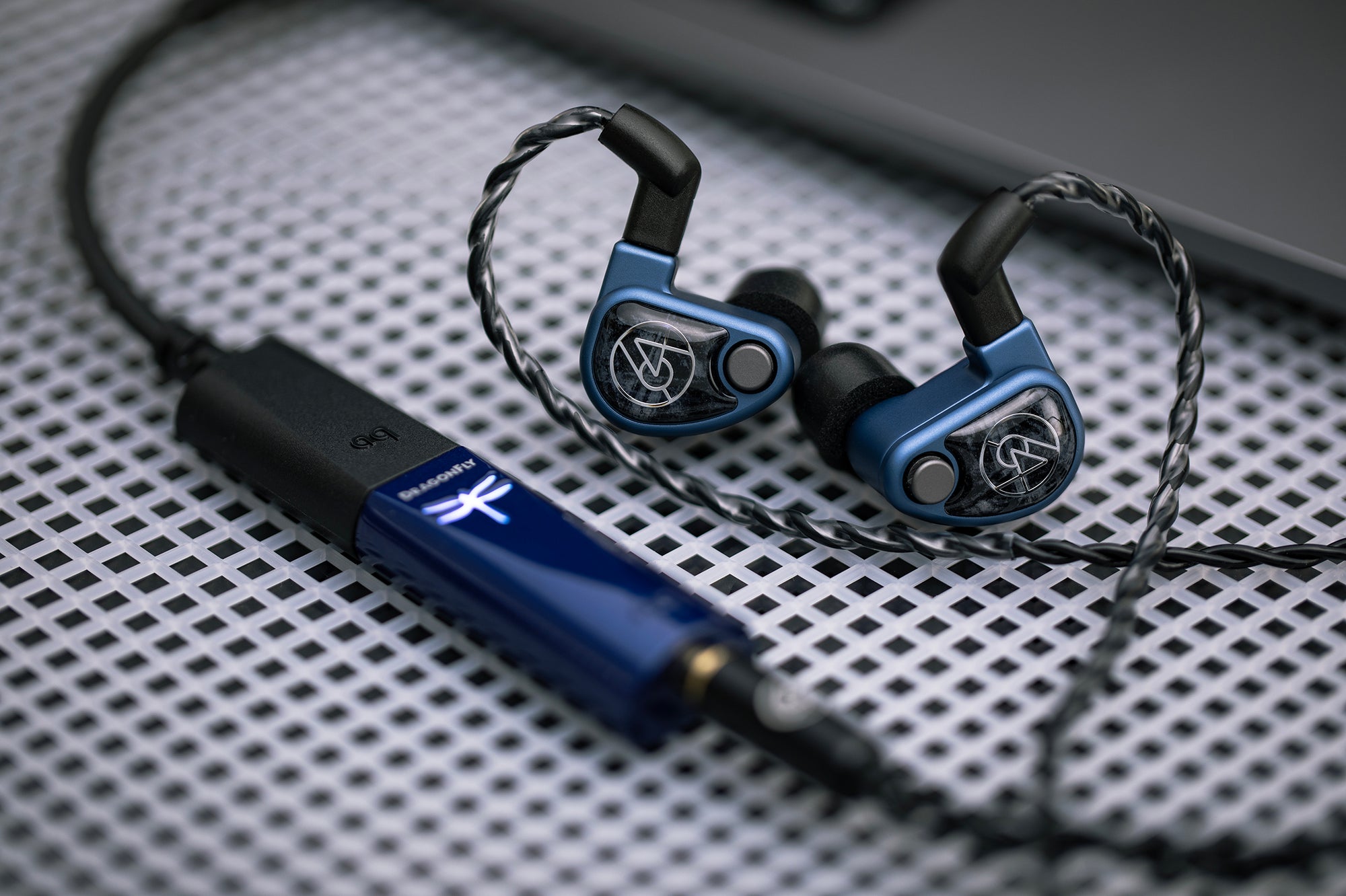 Consistent Performance
The 64 Audio U4s utilizes 64 Audio's patented LID technology to ensure consistent performance when you use the U4s with any device, whether that's the AudioQuest Dragonfly Cobalt, your Sony Playstation controller or your Chord Hugo 2.
LID is a proprietary circuit that corrects the non-linear impedances of the drivers, restoring proper interaction with the source and preserving the desired sound signature.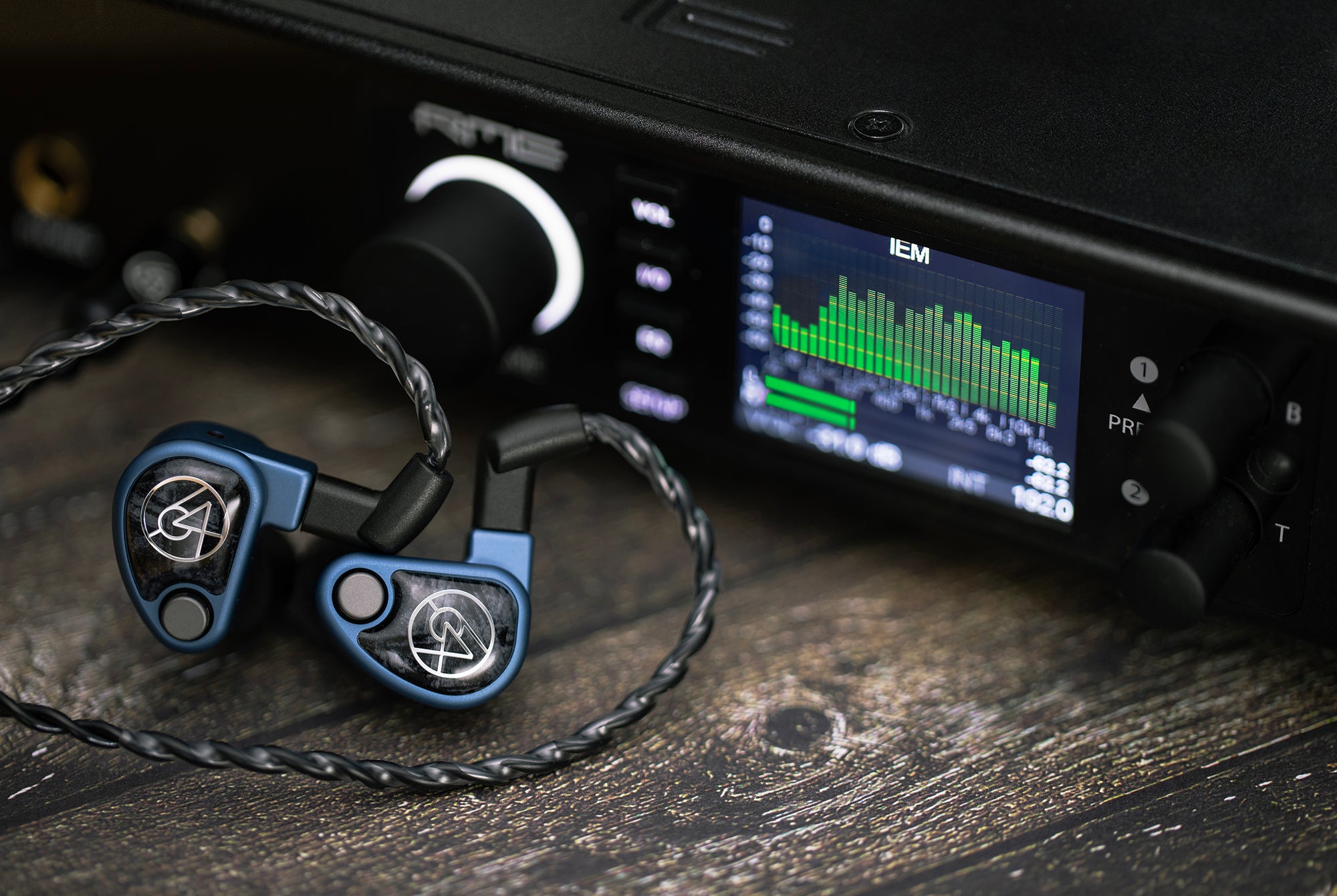 Electrical Low-pass Filter
Originally developed for U18s this crossover circuit replaces traditional acoustic dampers which can introduce unwanted distortion through vibration and air turbulence. Rather than using acoustic dampers to filter unwanted frequencies after the driver produces them the electrical low-pass filter lowers distortion by eliminating unwanted frequencies before they reach the driver.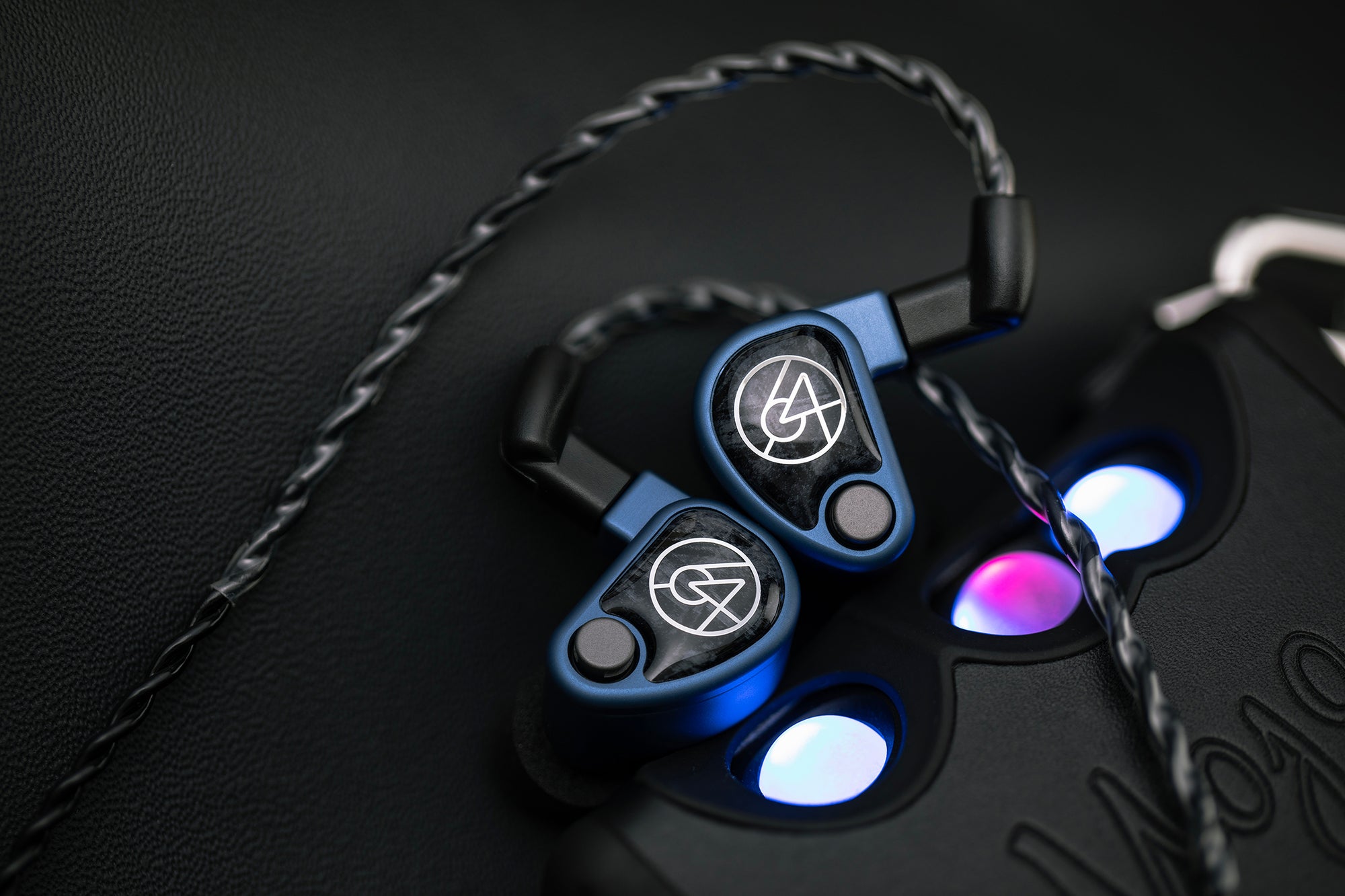 Tuning at your Fingertips
The 64 Audio U4s comes with 4 (that's right four!) APEX tuning modules including the brand new M12 module giving you even more freedom to tune your U4s to listening preferences.
Want less bass? Reach for the MX or M12 modules.

Want even more bass? Look at the M15 or the M20 modules.
The world is your oyster!
64 Audio U4s In-Ear Headphones Customer reviews
What's included?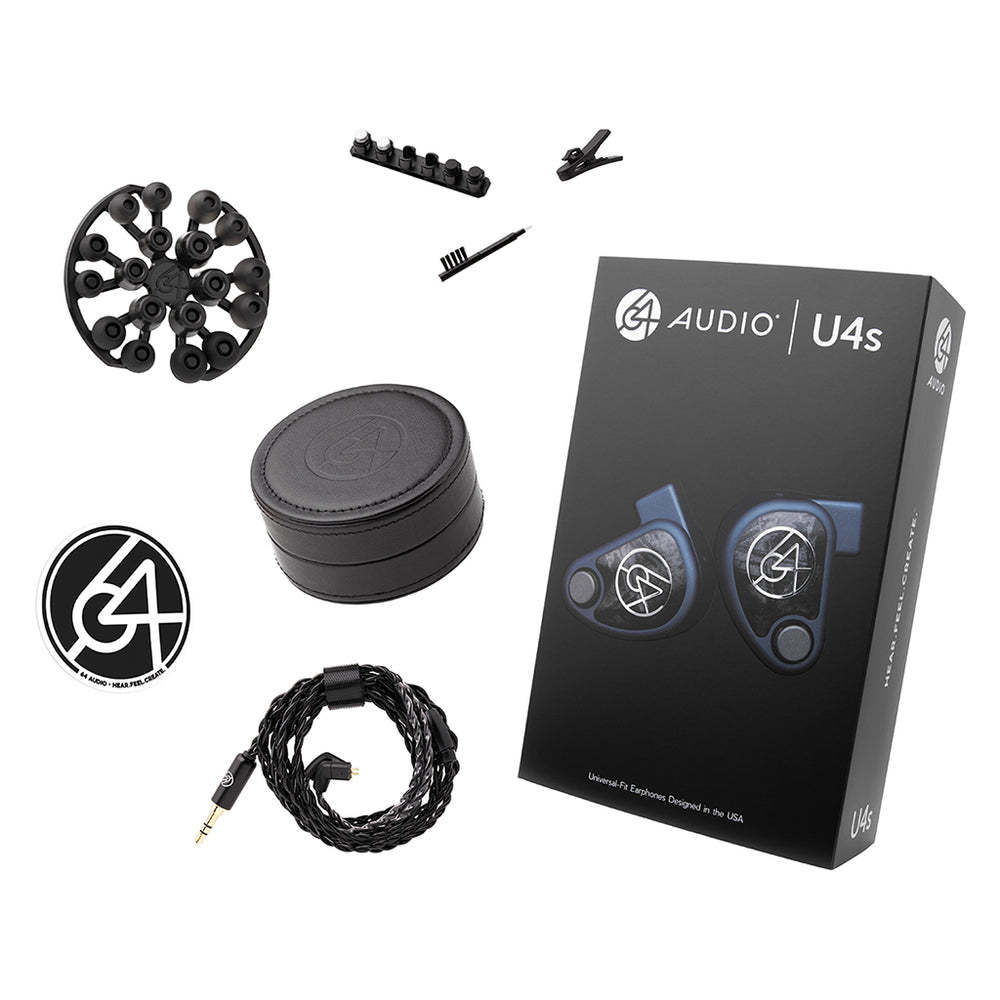 In the box
64 Audio U4s In-Ear Headphones
64 Audio premium leather carrying case
TrueFidelity eartips (S,M,L)
Silicone eartips (S,M,L)
SpinFit eartips
Eartip holder
Silver-plated copper cable
Apex modules (MX, M12, M15 and M20)
Sticker
64 Audio U4s In-Ear Headphones Specifications
Specifications
2 balanced armature drivers - 1 tia driver - 1 dynamic driver
10hz – 20kHz frequency response
107 dB/mw sensitivity @1kHz @ 1mW
Integrated 4-way passive crossover
11Ω Impedance @1kHz
Isolation:
-20dB w/ m20 module
-15dB w/ m15 module
-12dB w/ m12 module
-10dB w/ mX module

64 Audio U4s In-Ear Headphones Media Gallery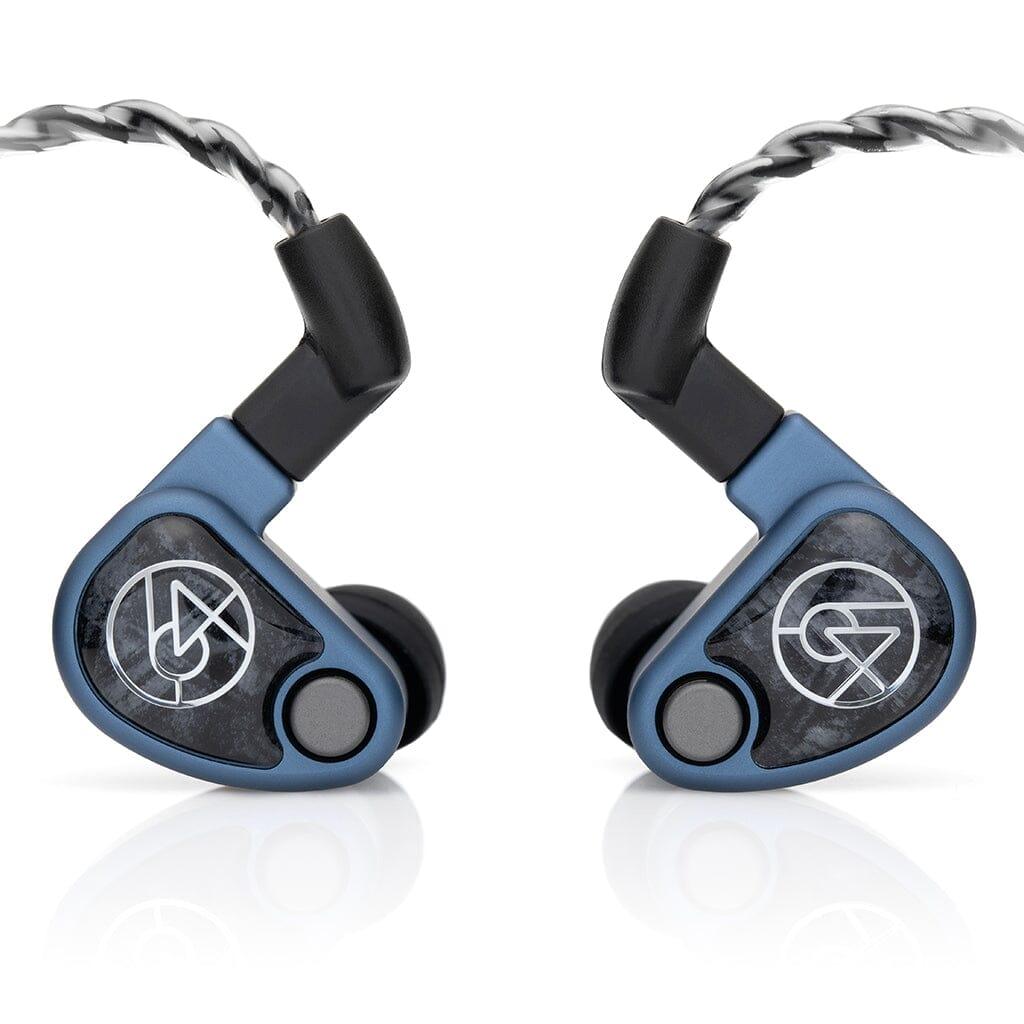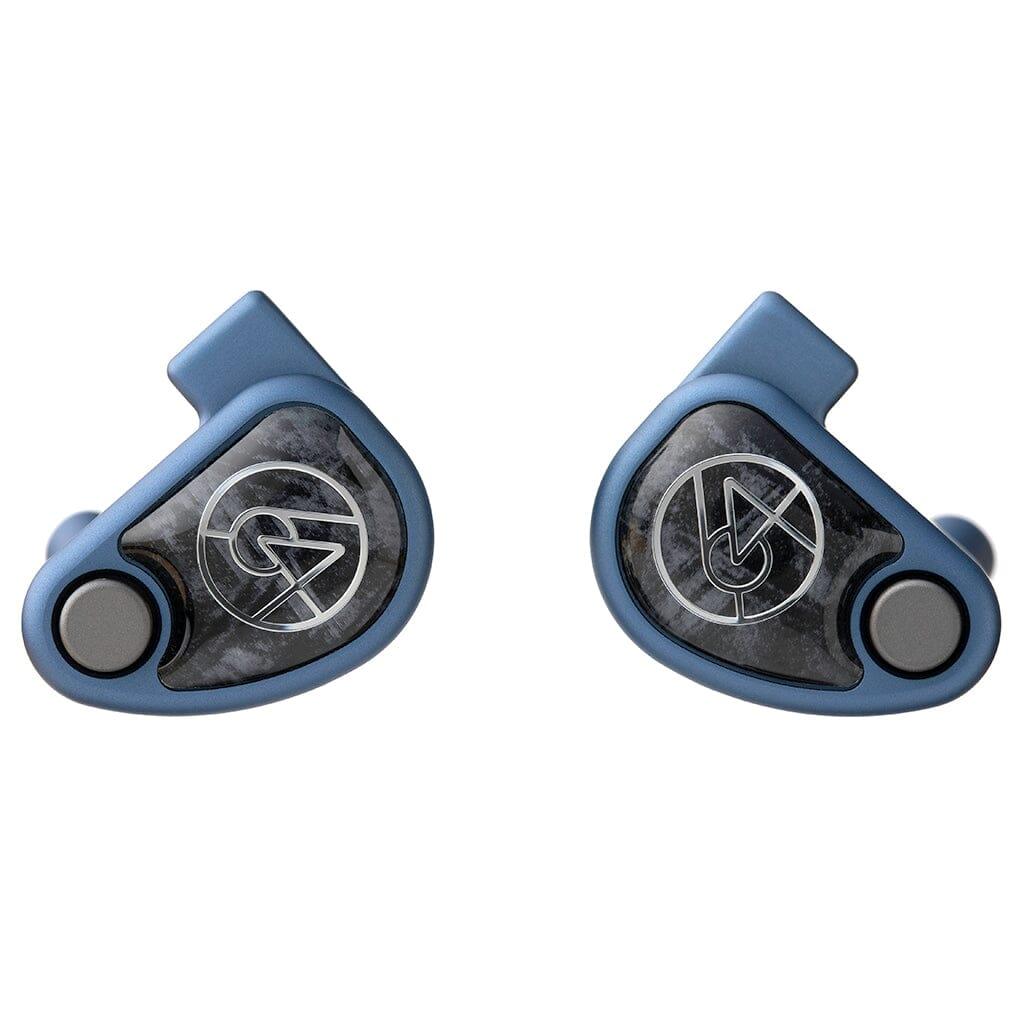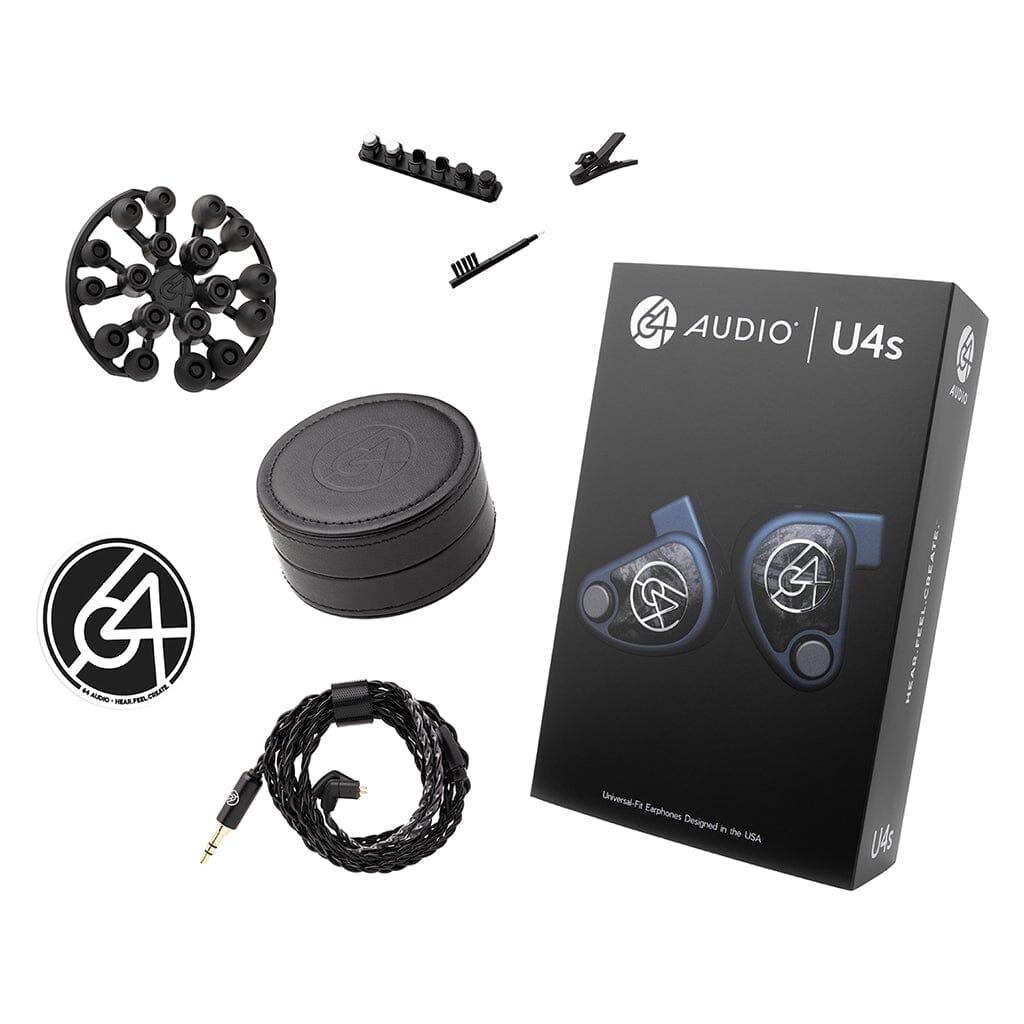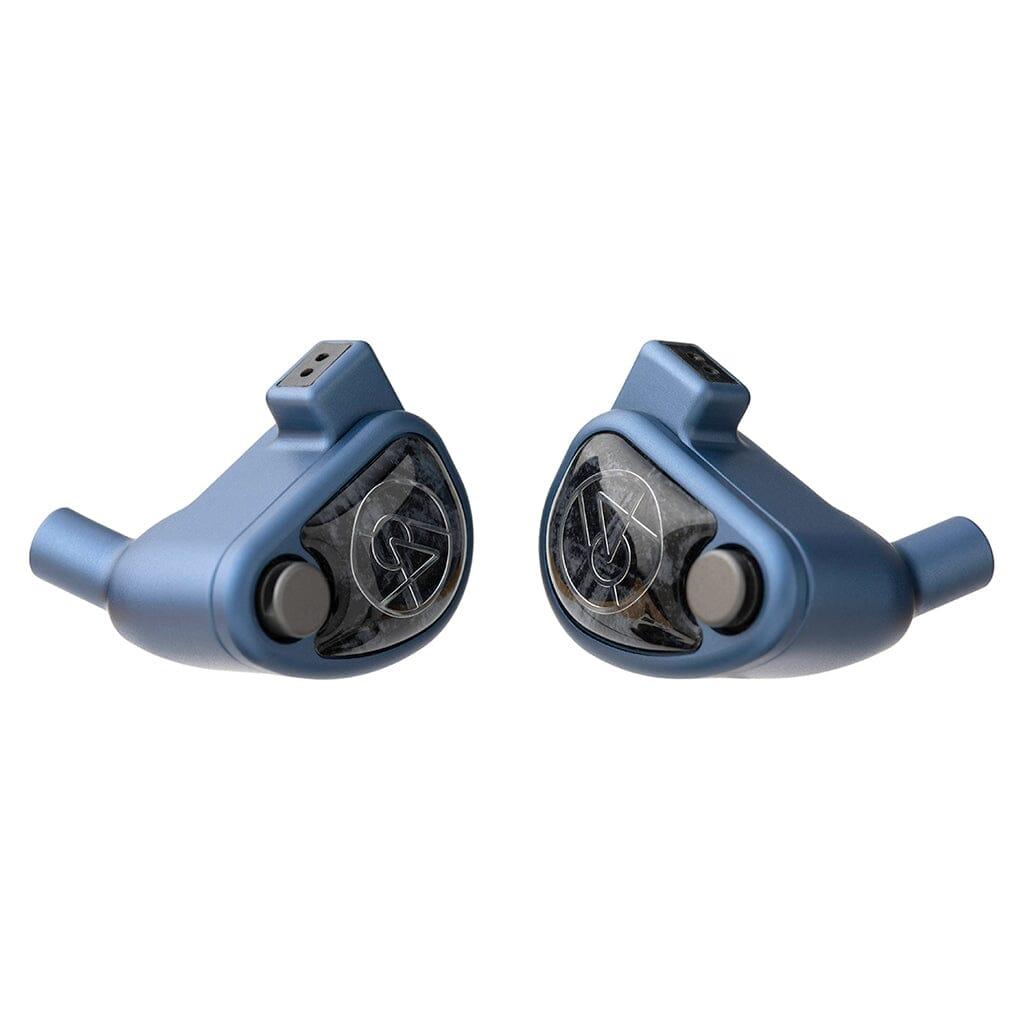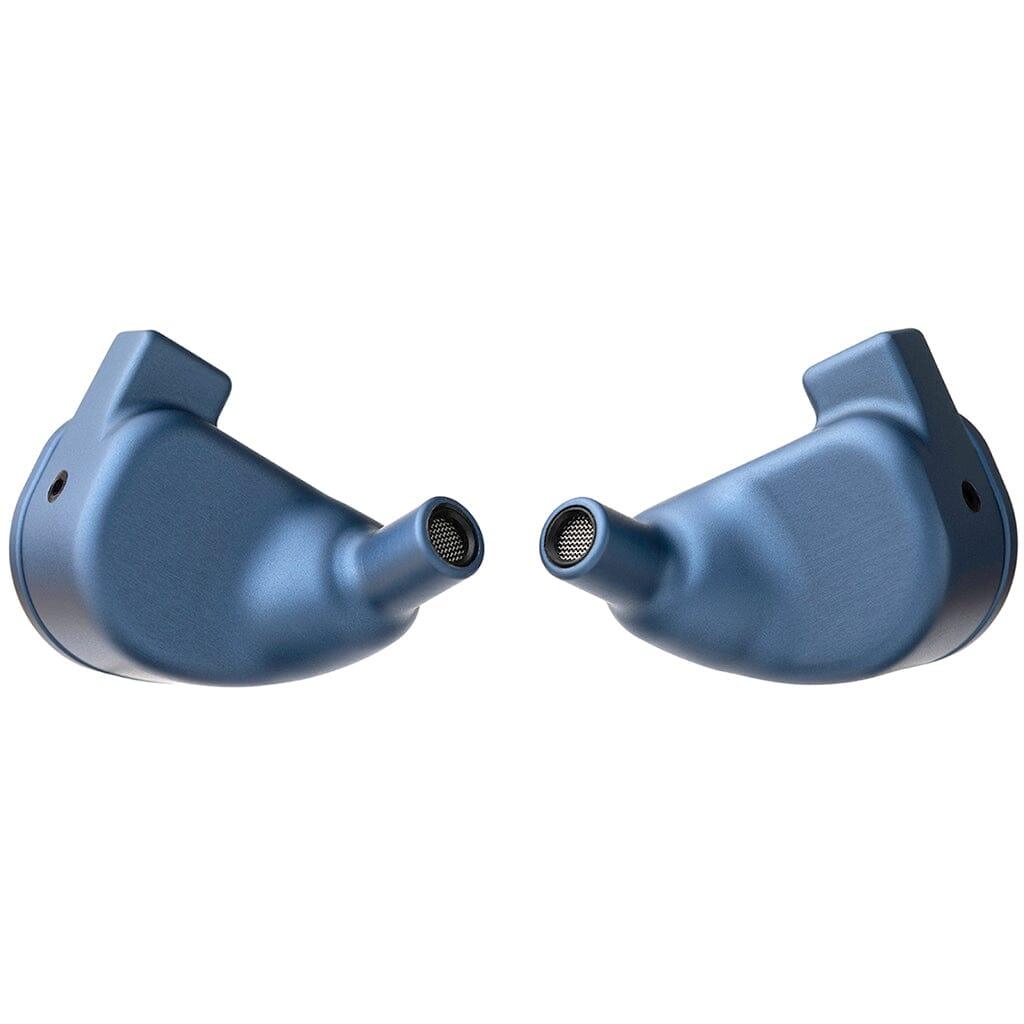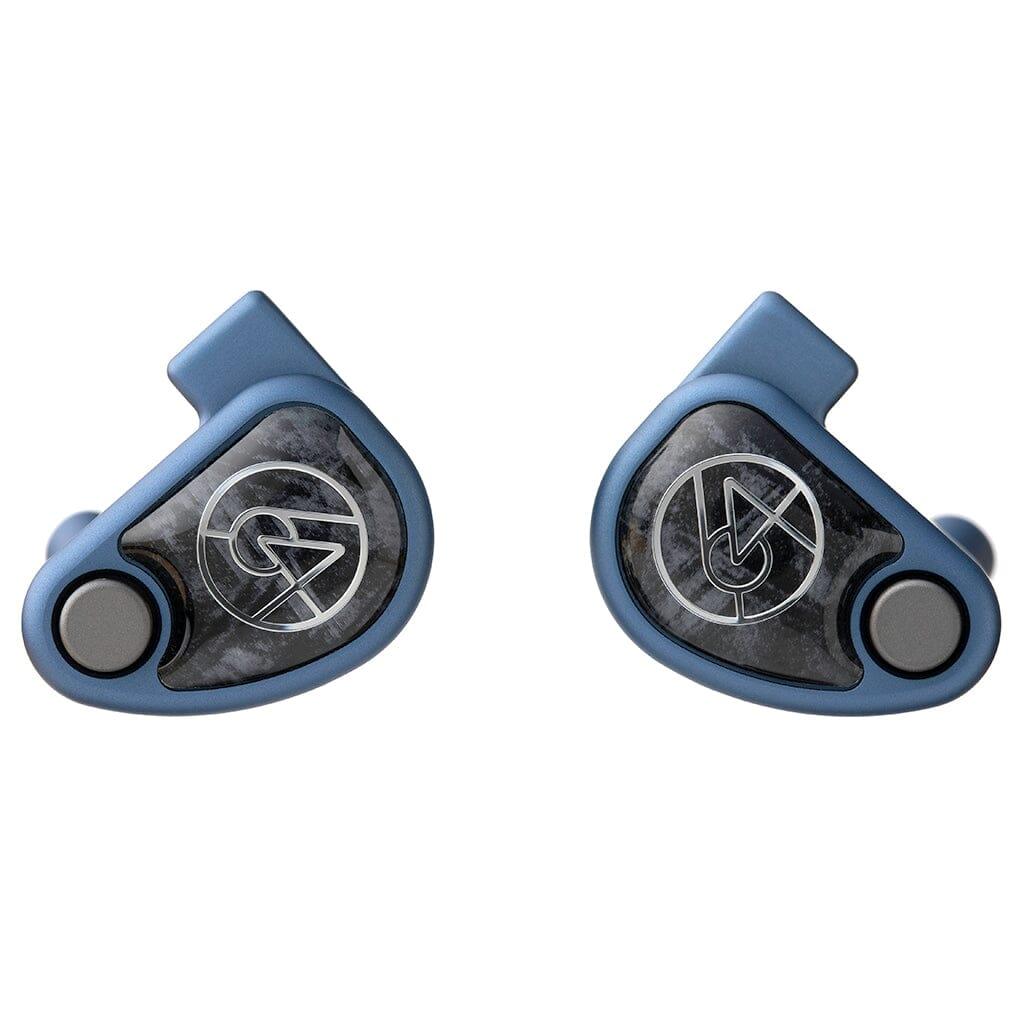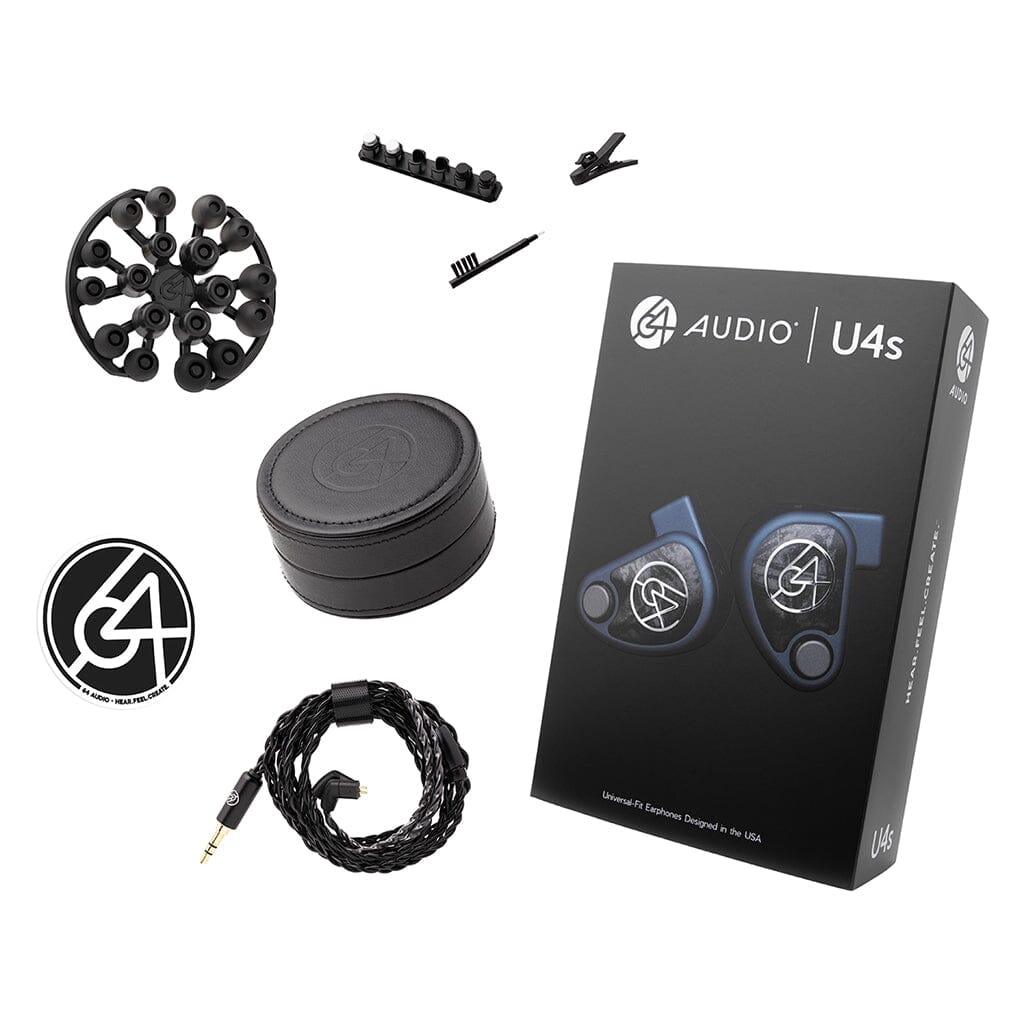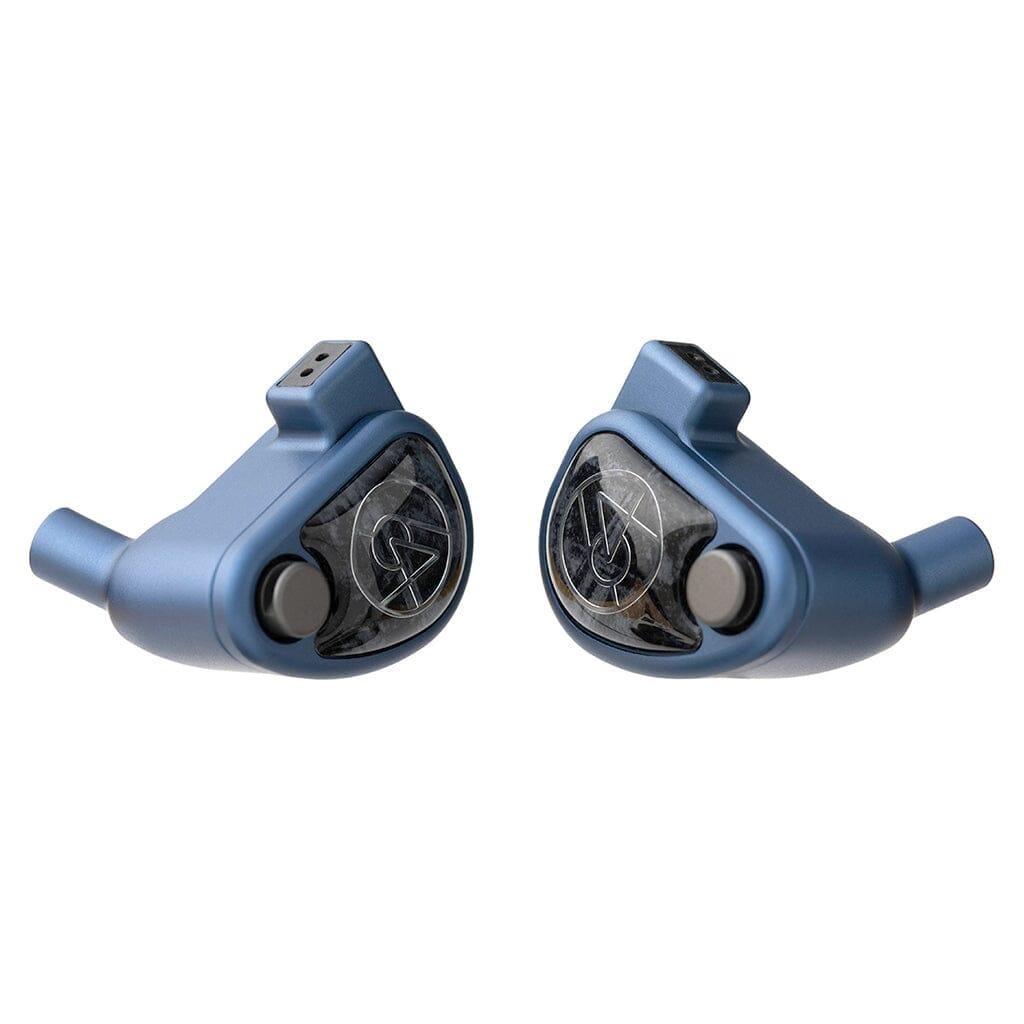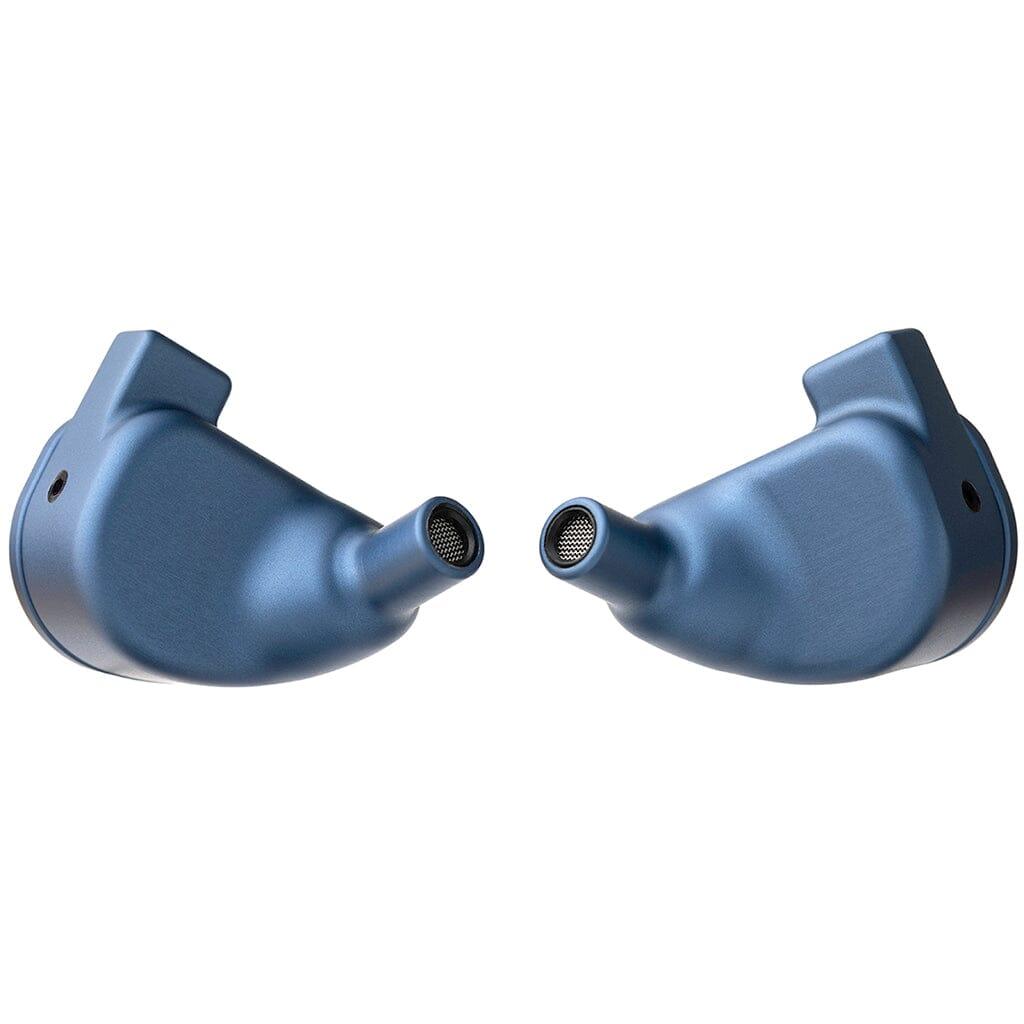 Add to cart