Topping
Sale price
$

899
Regular price
Unit price
per
On back order
Join our email list to be notified as soon as it is back in stock.
365-day returns
Don't love it? Return it any time in the first year of ownership for a small fee
View full details
Topping
Topping LA90 High Performance Power Amplifier
Sale price
$

899
Regular price
Unit price
per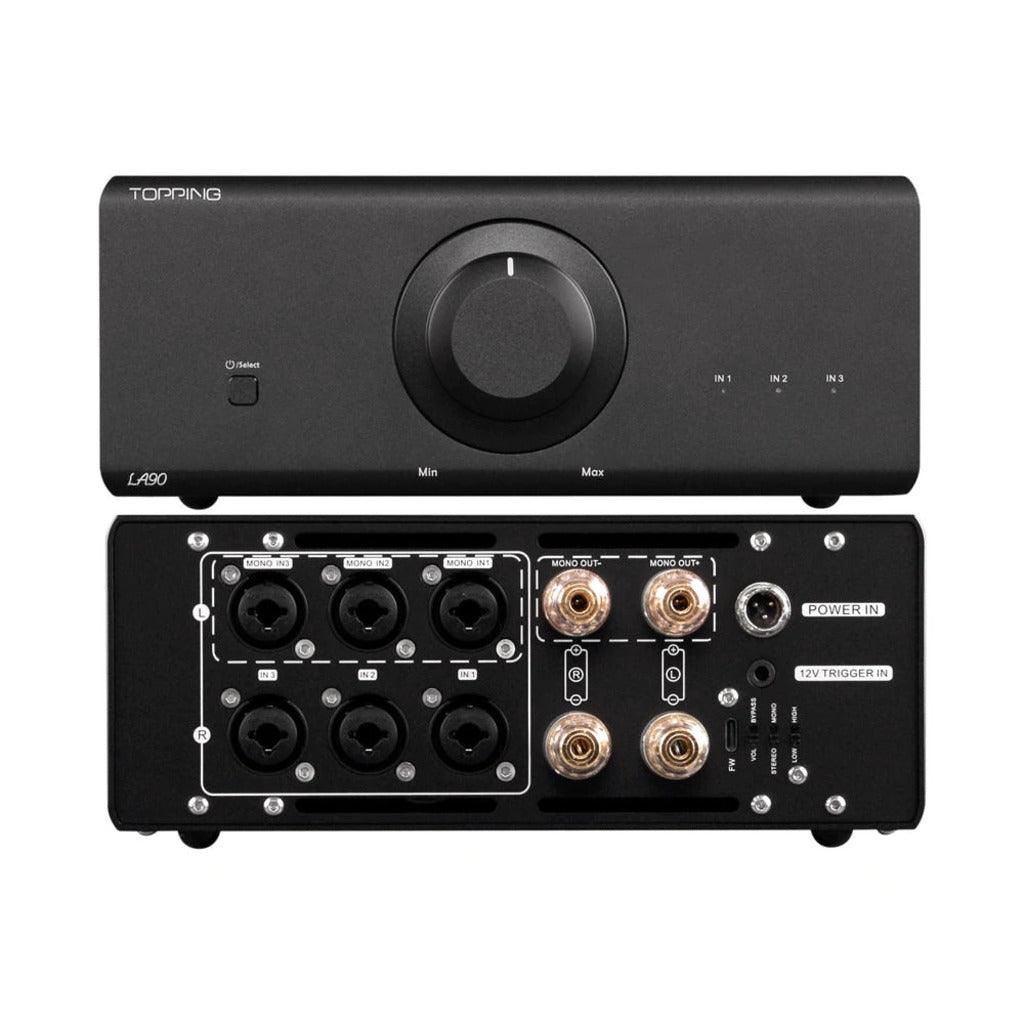 Meet the new Topping LA90, an ultra-high performance power amplifier designed specifically for your high-end speaker systems. The latest LA90 is a feature-rich power amp that has three sets of XLR/TRS inputs, and provides super clean signal amplification with ultra-low THD+N and high SNR ratings!!! Topping LA90 is your ideal partner to pair with Topping D90SE DAC, A90 AMP, and Pre90 Pre-AMP from Topping.
Ultra-Clean Amplification With Lower Distortion & Clean Background:-
A good amplifier needs to have a clean presentation. It needs to have smooth low-distortion characteristics with high SNR values ensuring a noise-free background in the output. The Topping LA90 achieves ultra-low THD+N Distortion ratings of 0.00009% at 4Ω of load. Even in its mono mode, it gets ultra-low 0.00001% THD+N ratings.
Easily Configure LA90 In Both Stereo & Mono Modes:-
Topping LA90 can be configured to use as a stereo two-channel amplifier or as a high-power mono amplification mode. It is recommended to use 8Ω and higher load in mono mode, while in the stereo mode we can use 4Ω and above easily.
Three Sets Of Selectable Inputs:-
Compatible with both the XLR and the TRS interfaces, the Topping LA90 has three different input ports. These inputs can be switched easily as required. Connect your power amp to three different sources at once and switch as you require.
Two-Level Gain For Powerful Amplification:-
Topping LA90 is quite a powerful power amplifier. It has up to 110W@4Ω power ratings in Stereo Mode. In Mono Mode, you get 220W of output power ratings at 8Ω of load. Topping LA90 has two-level gain settings with +6.7dB in low-gain and +19dB in high-gain mode.
Volume Bypass Using Pre-Amps:-
If you own a better pre-amp like the Topping Pre90 or the Topping A90 Headphone amplifier, you can bypass the volume controls on the LA90 and control it using the pre-amplifier. This is useful when we use the LA90 in Mono mode. This allows us to match the volume on two different LA90 units easily.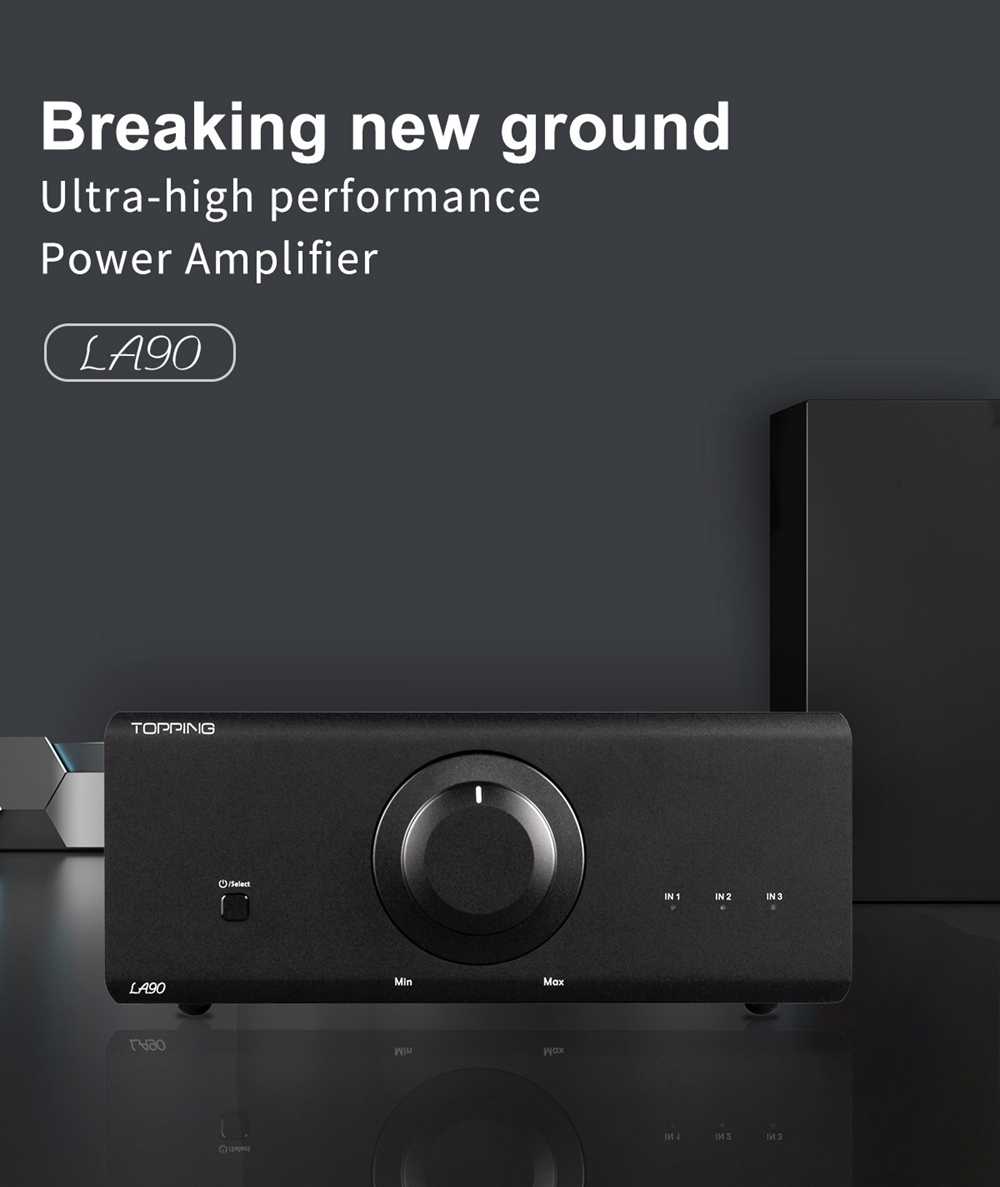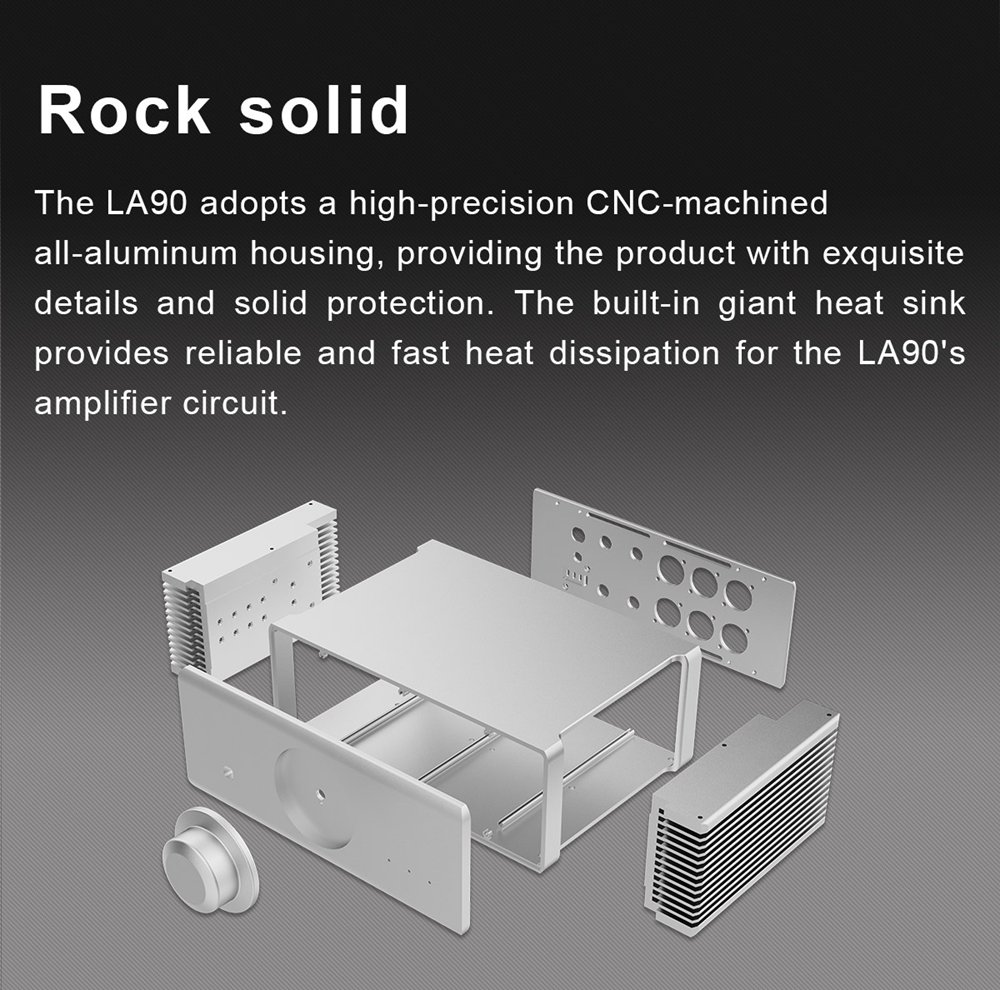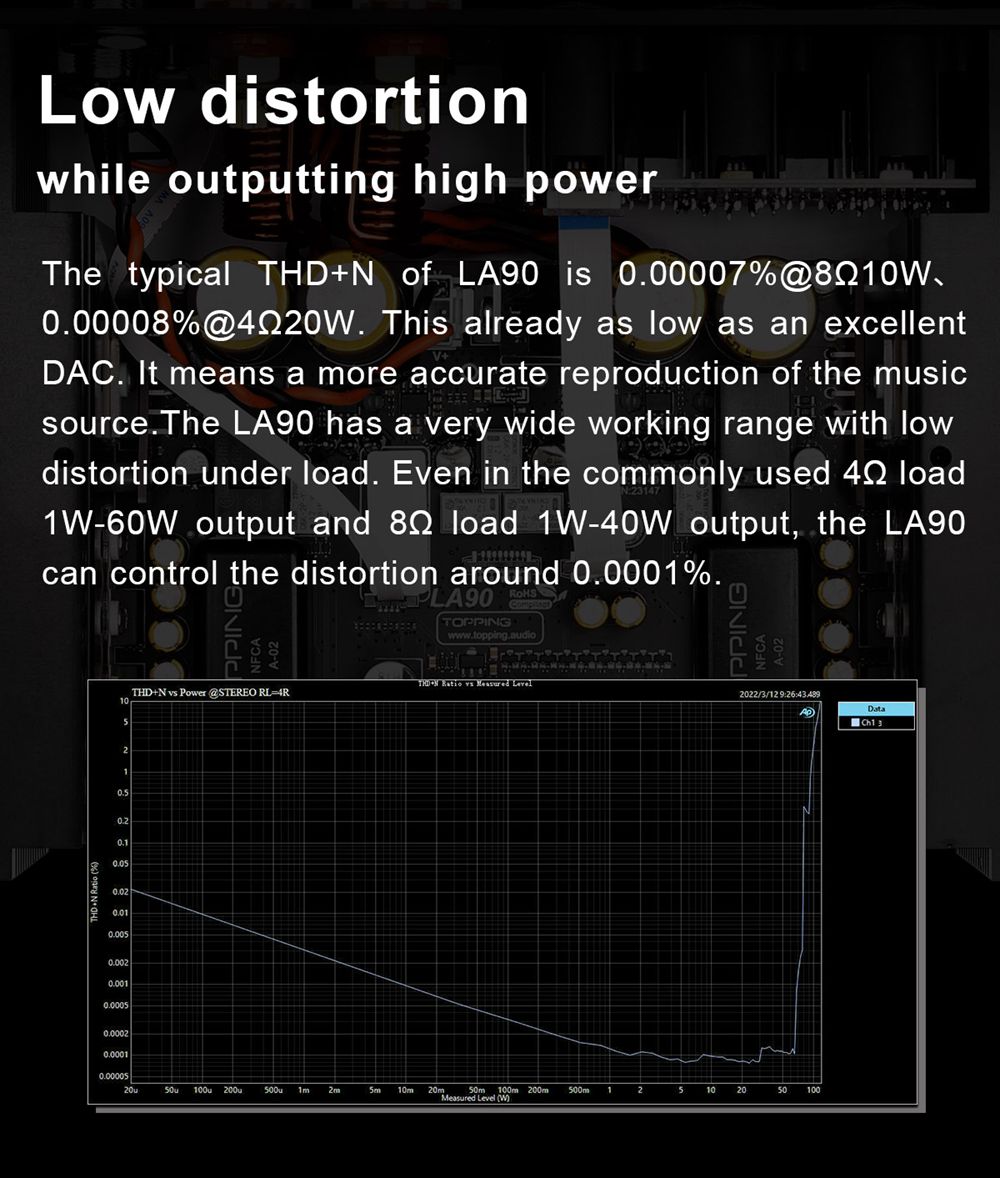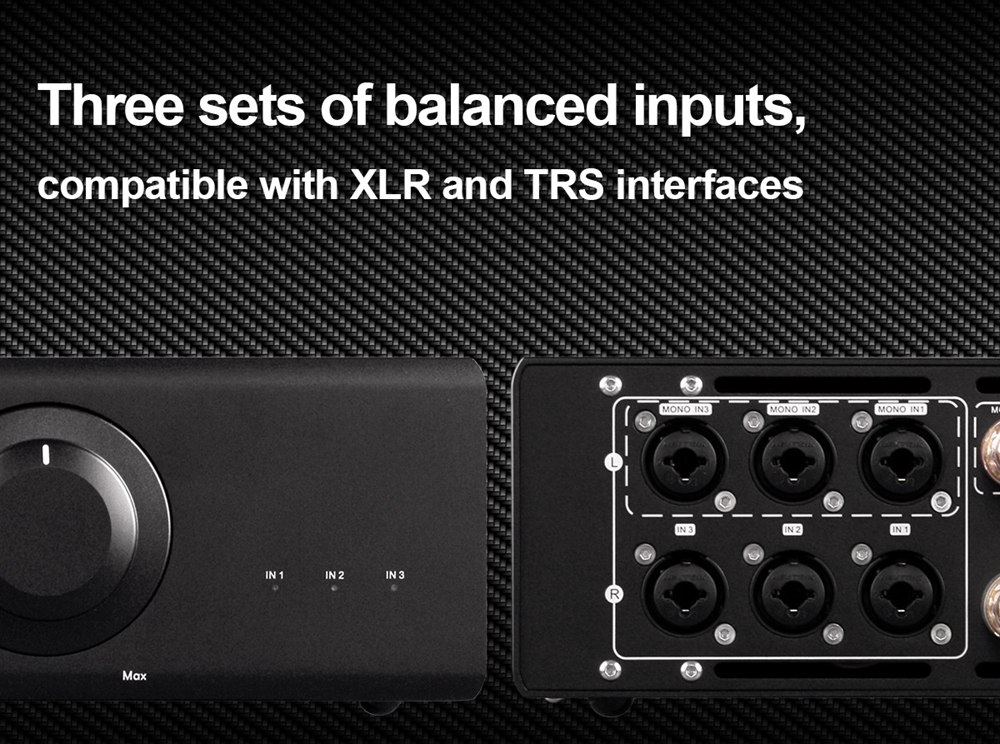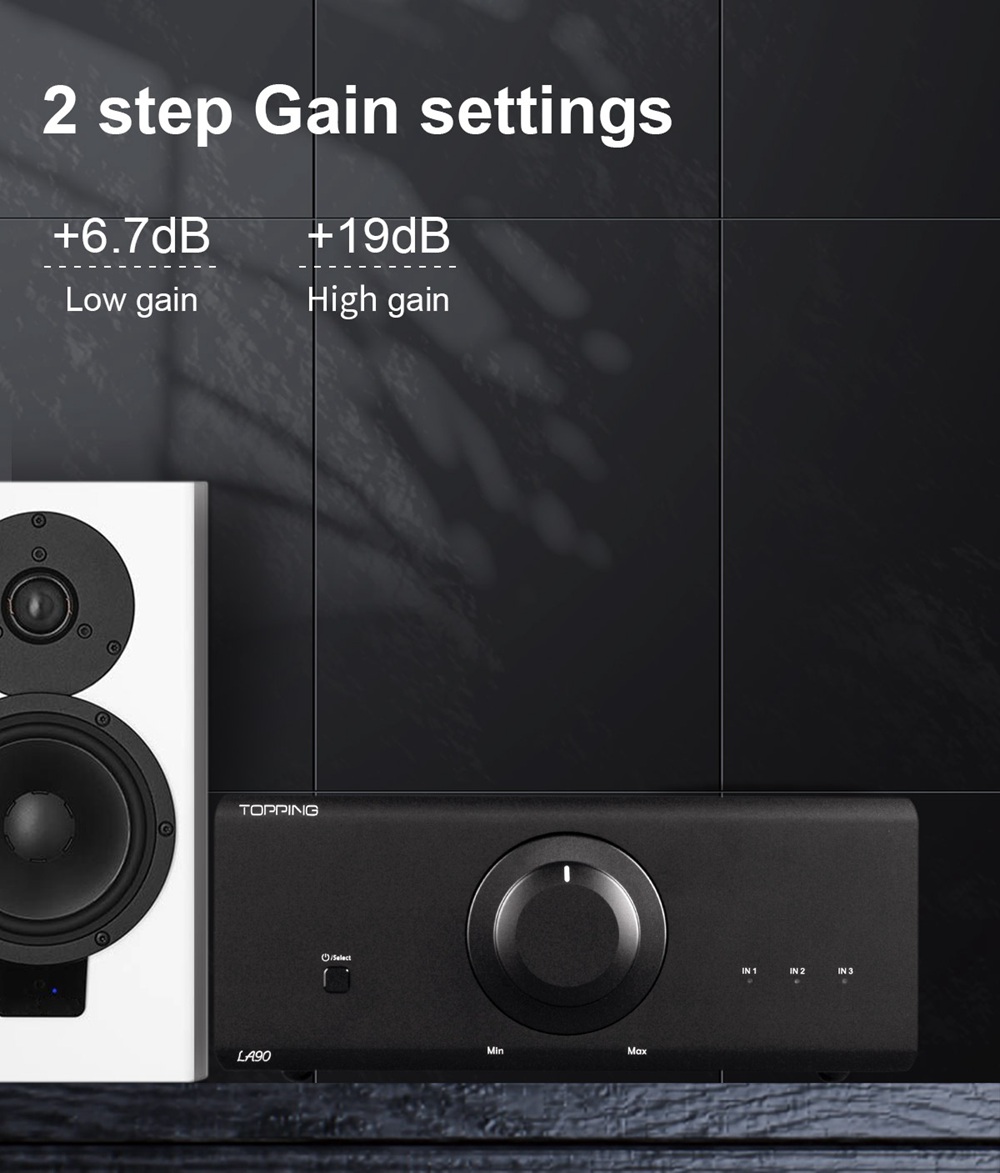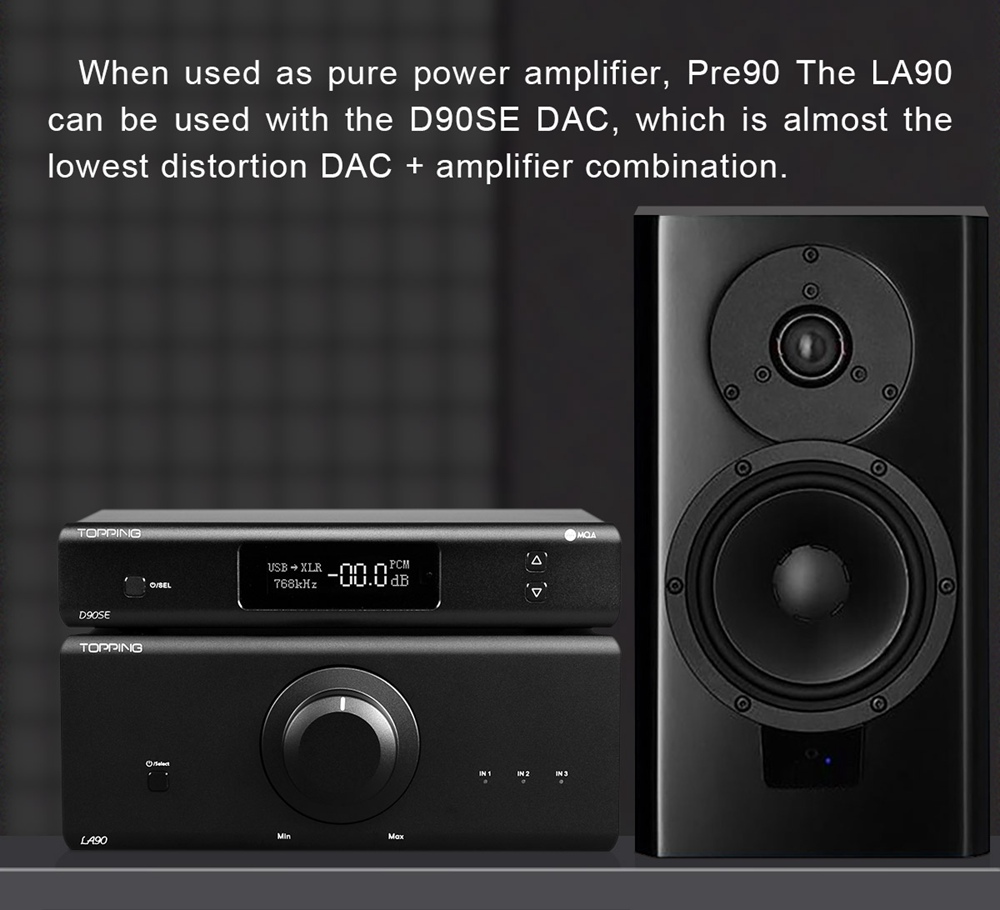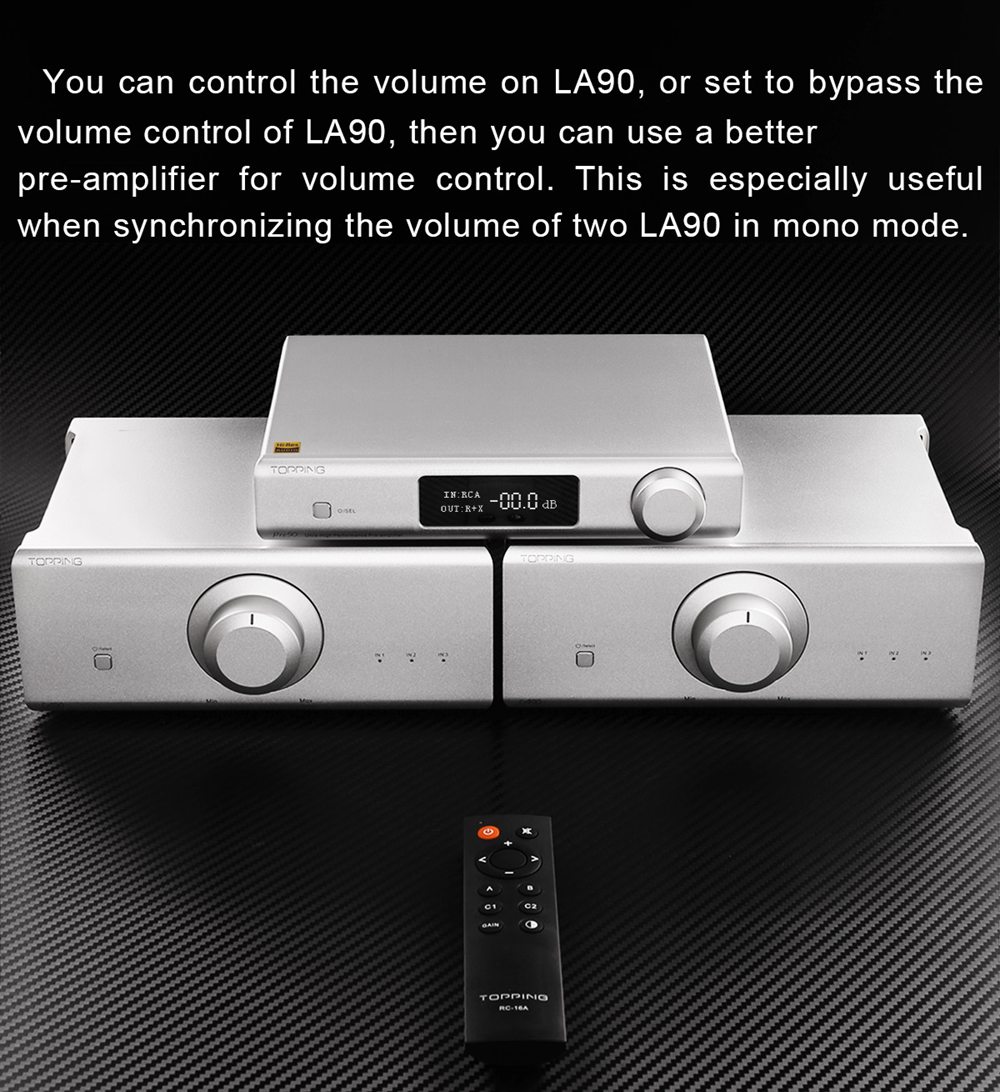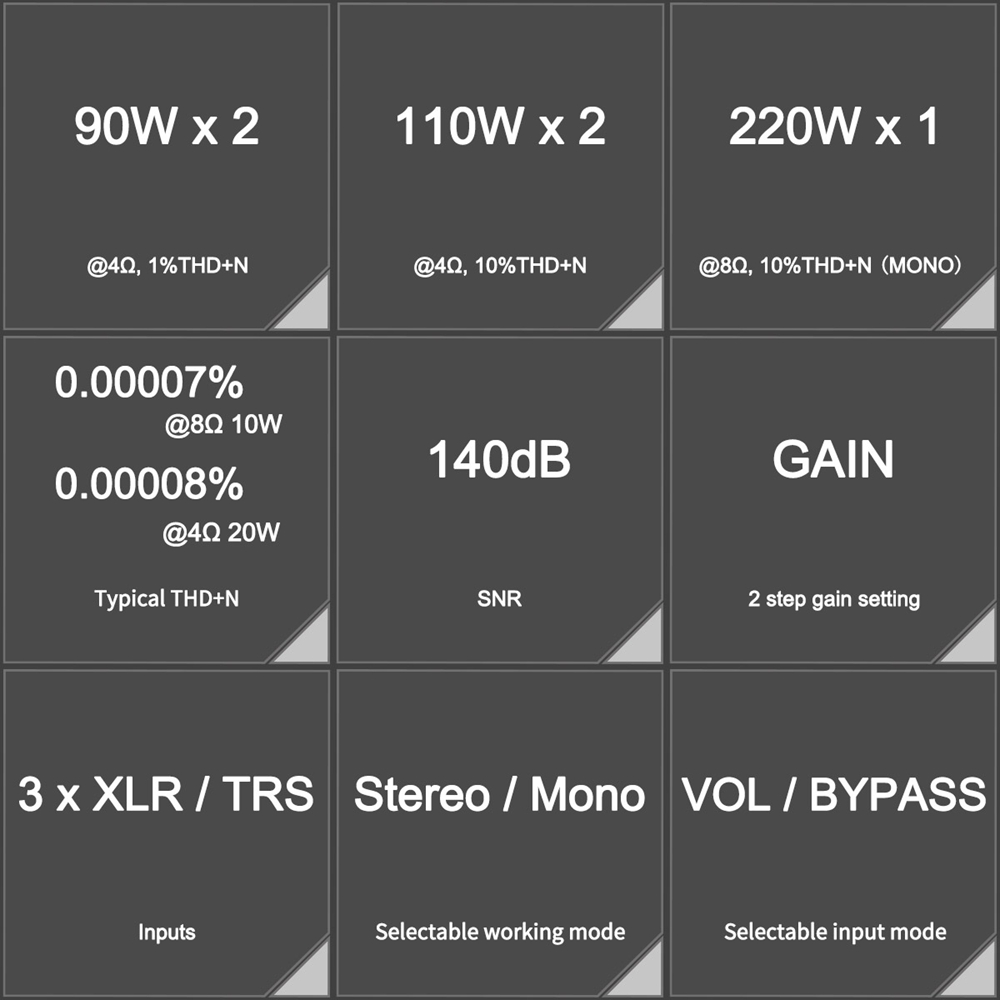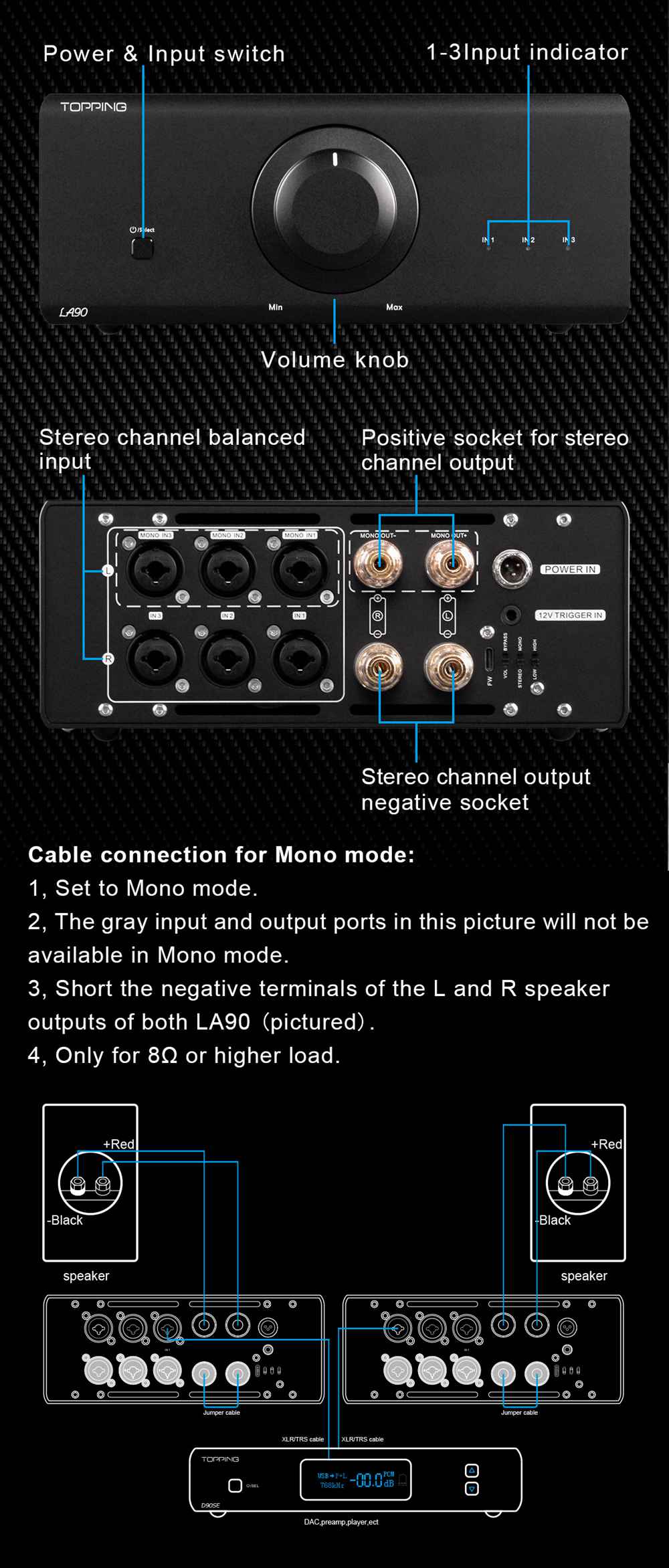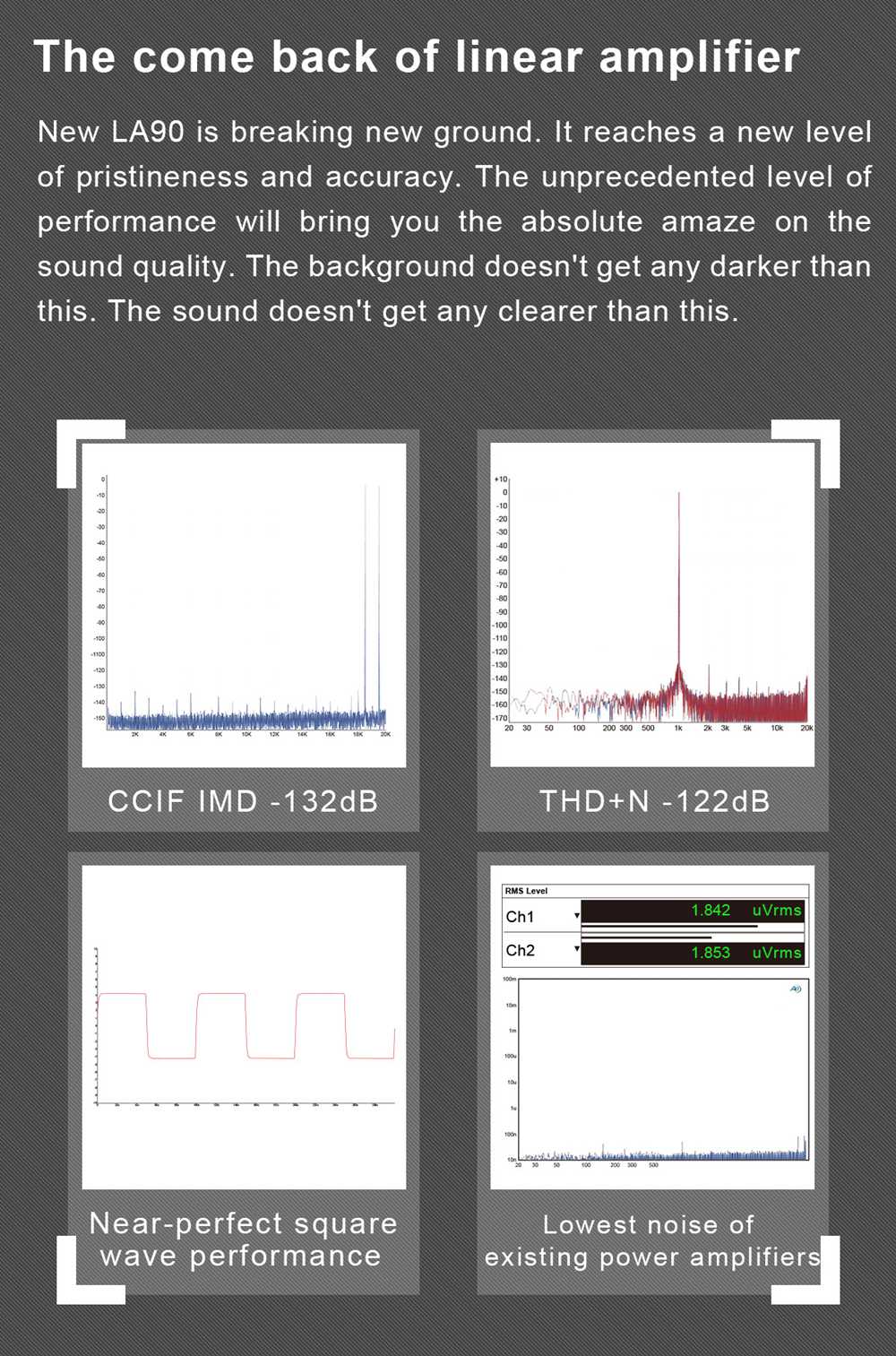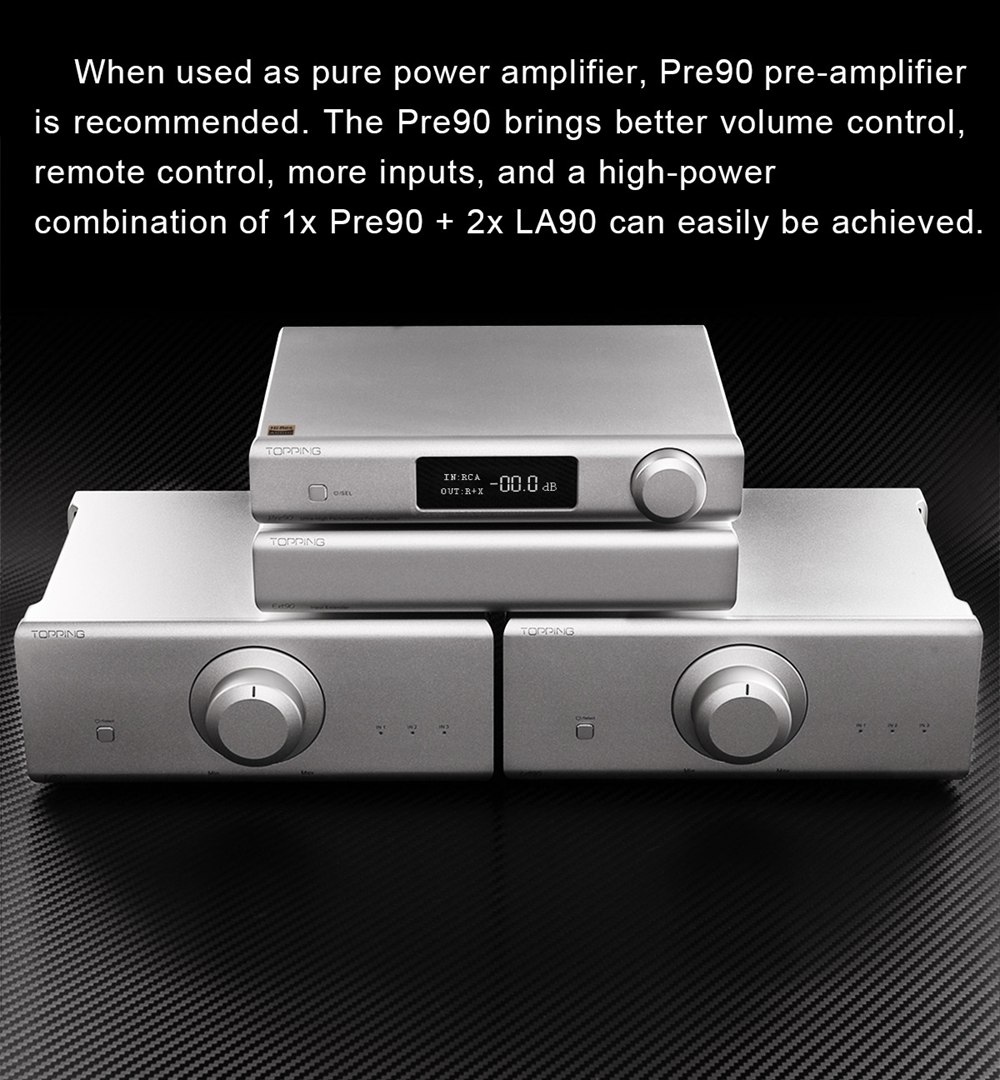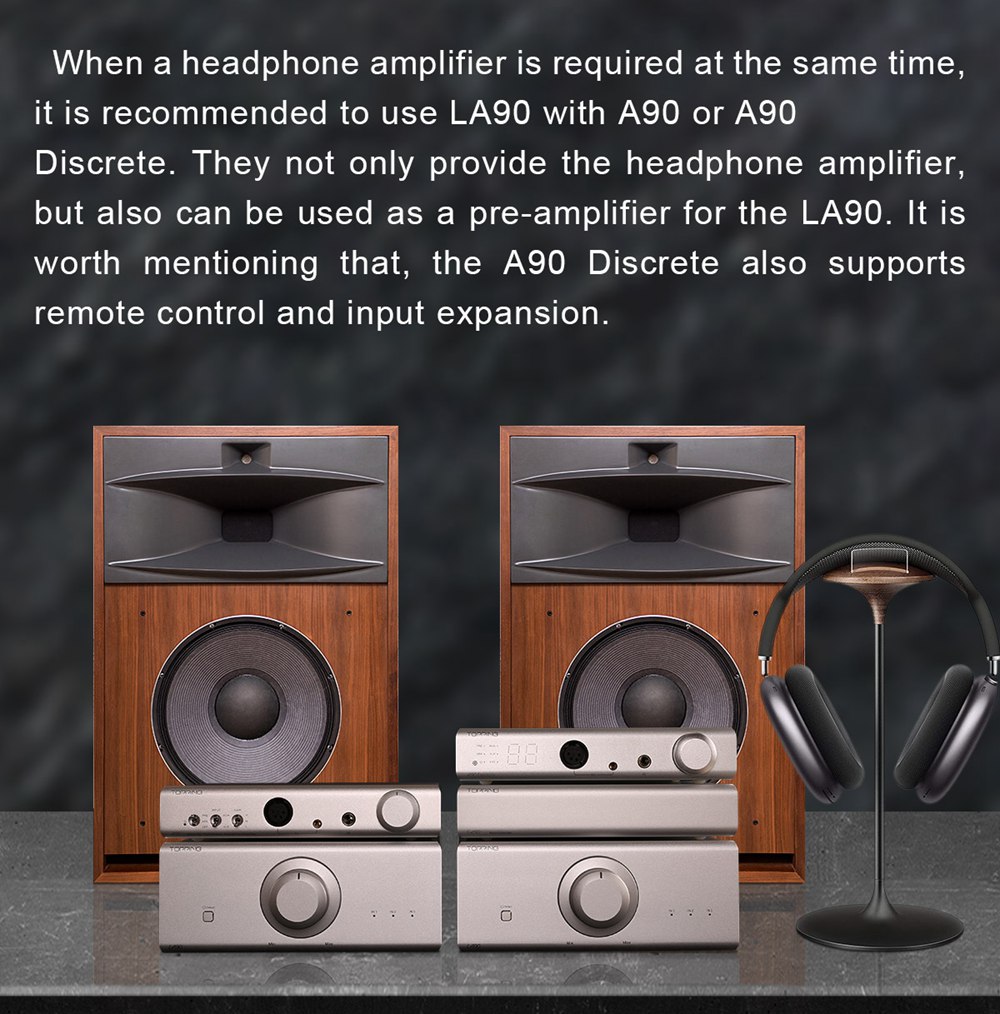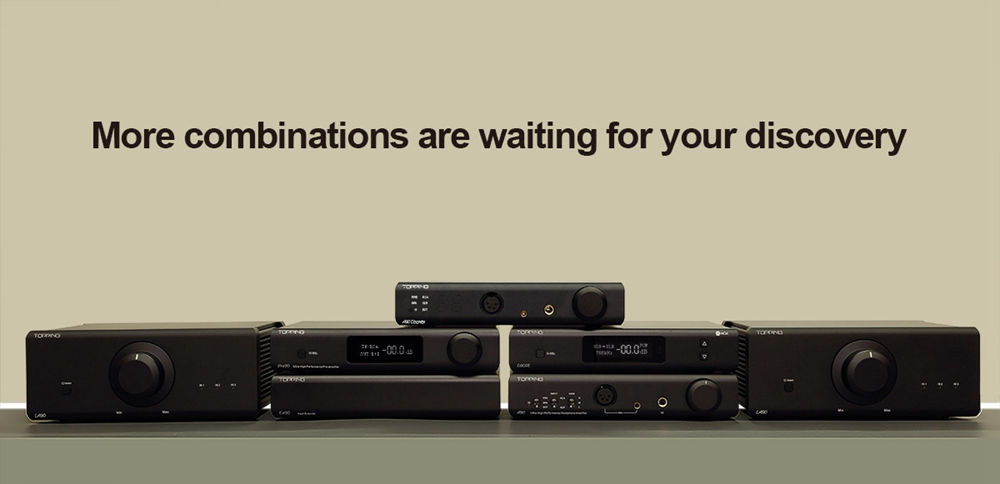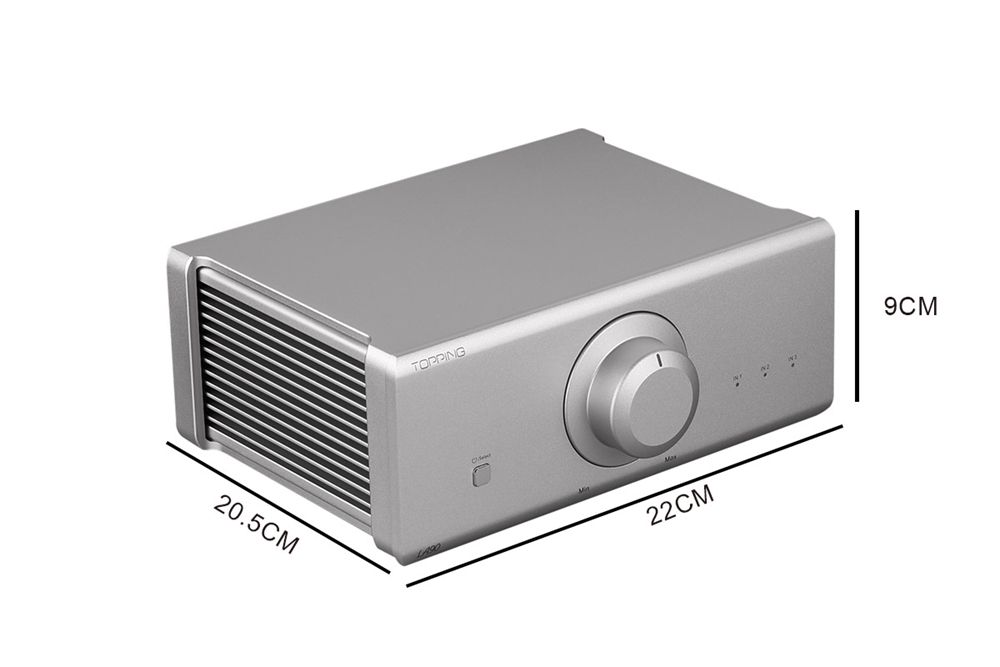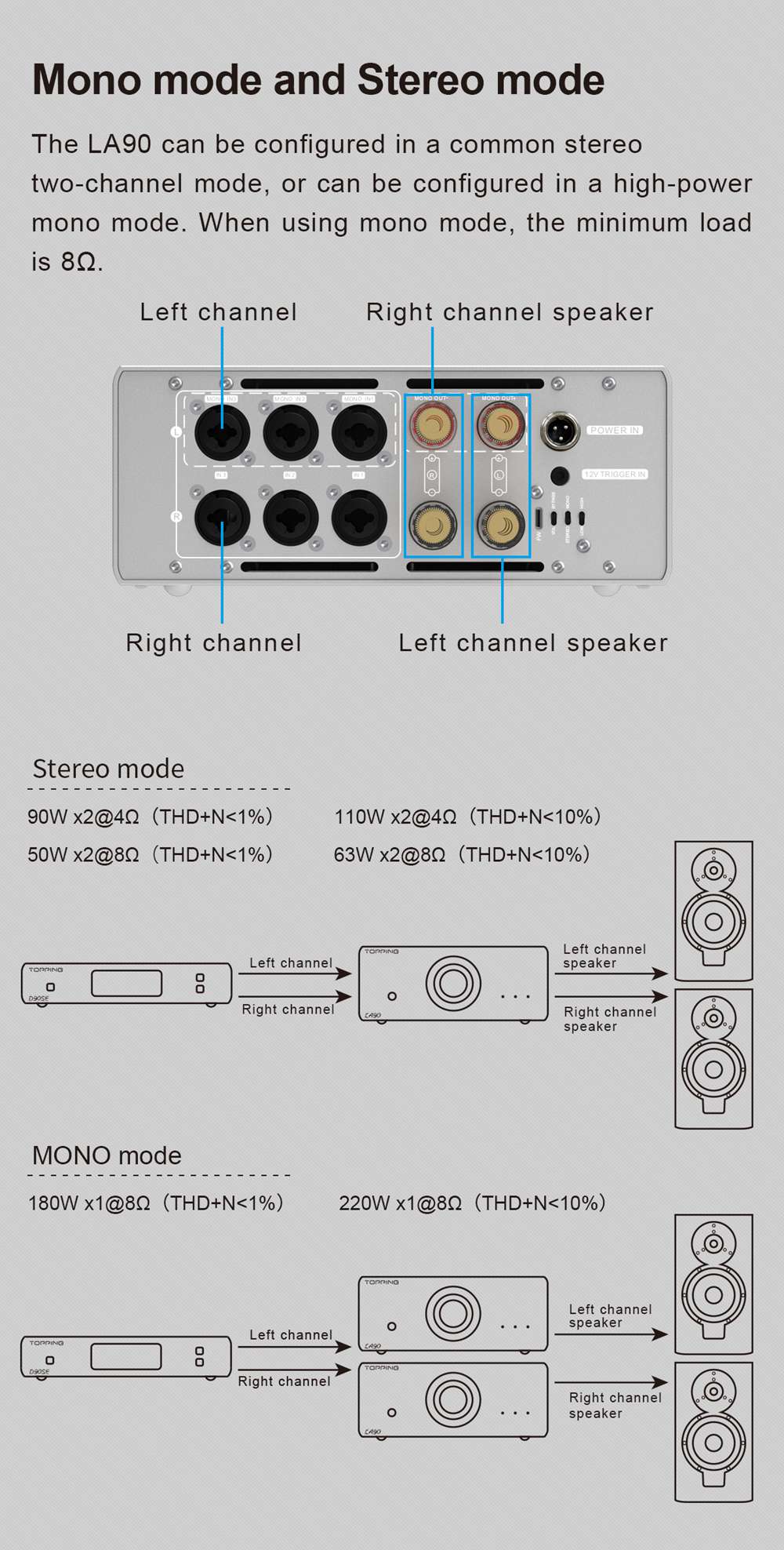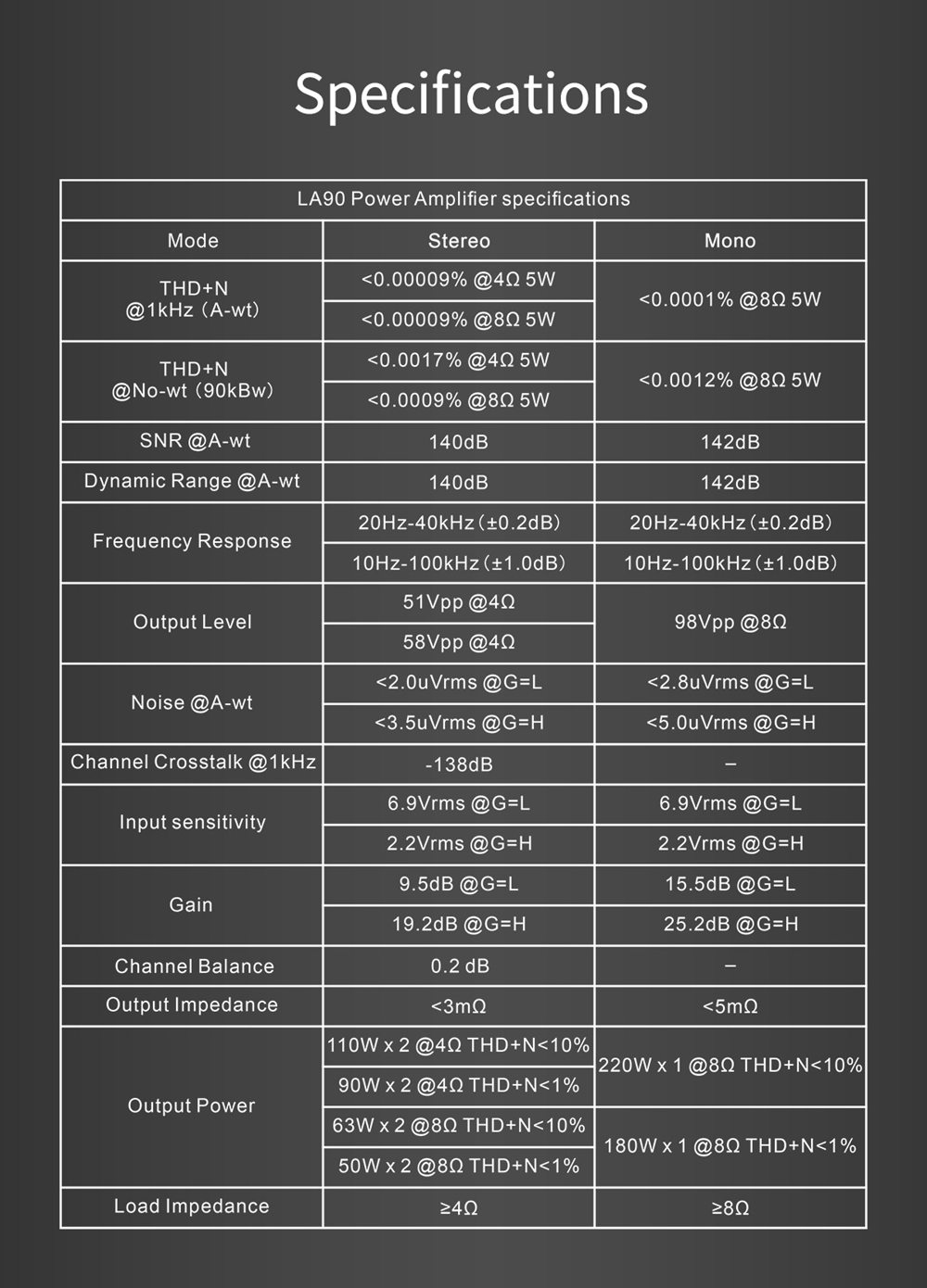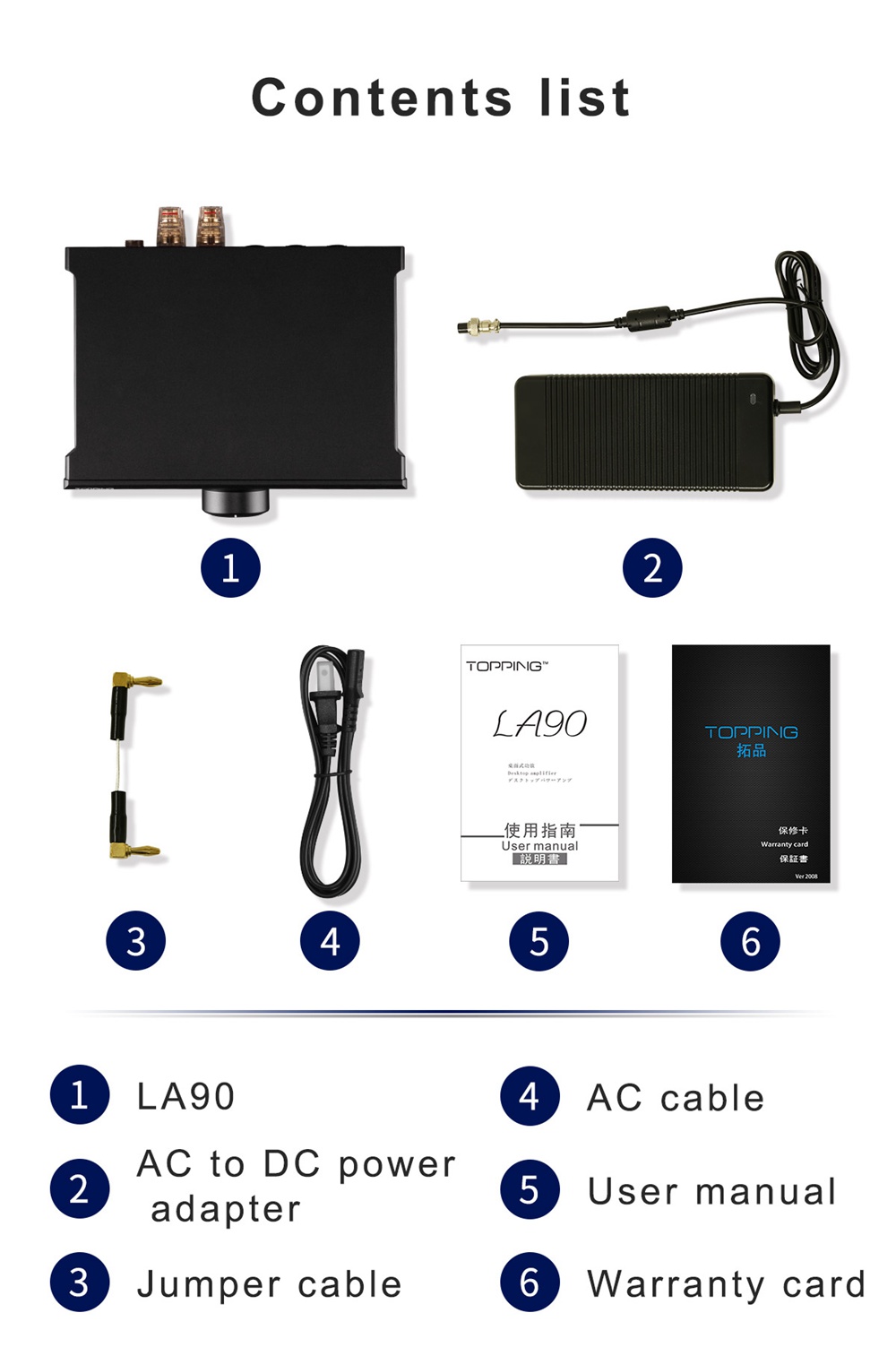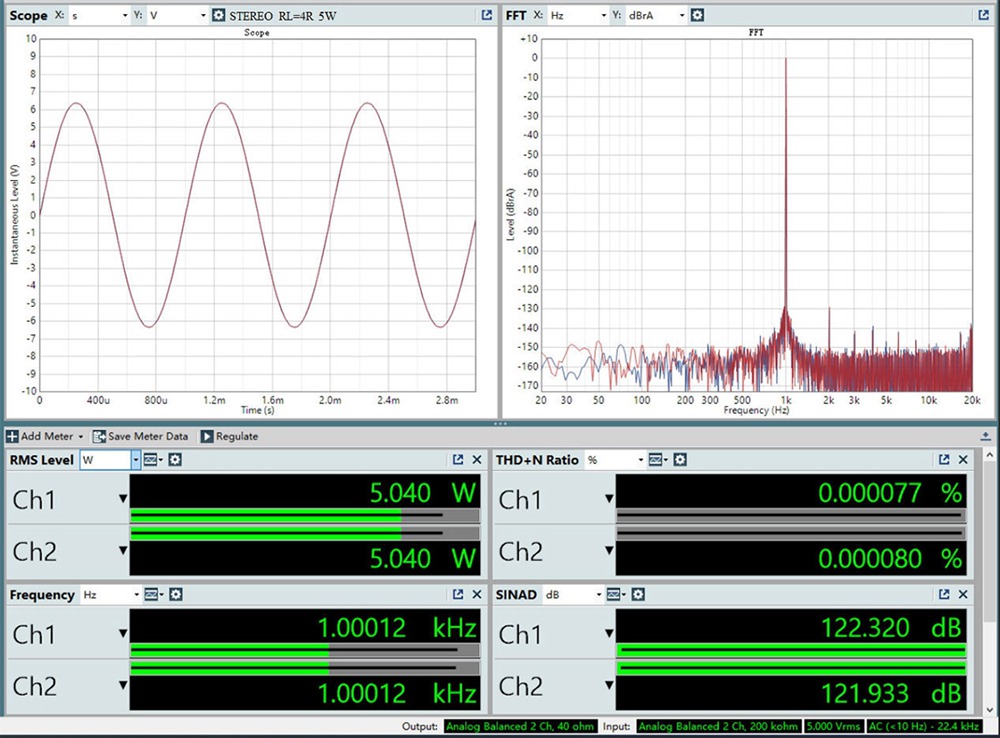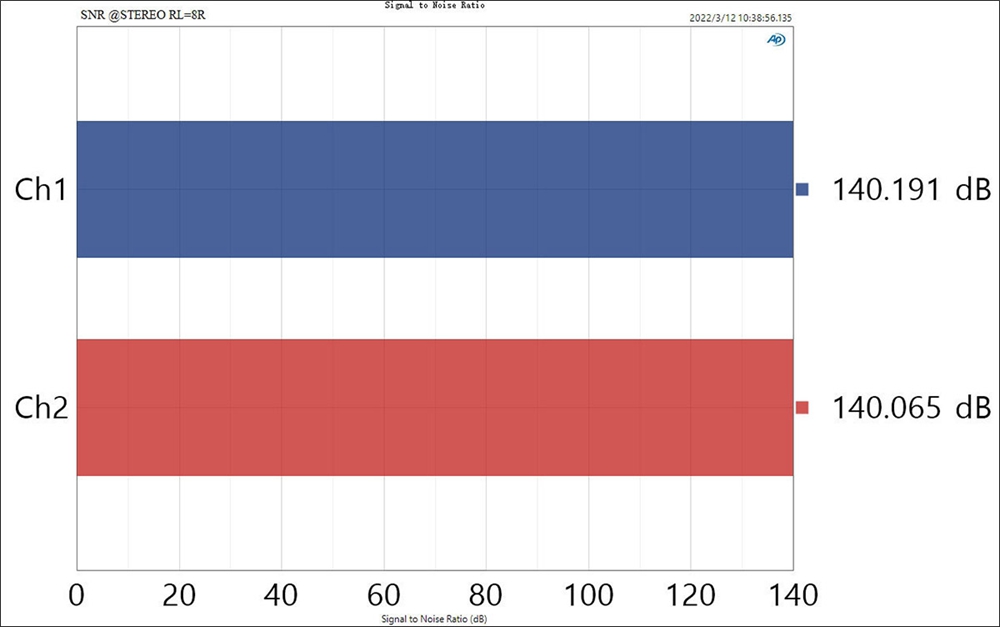 Reviews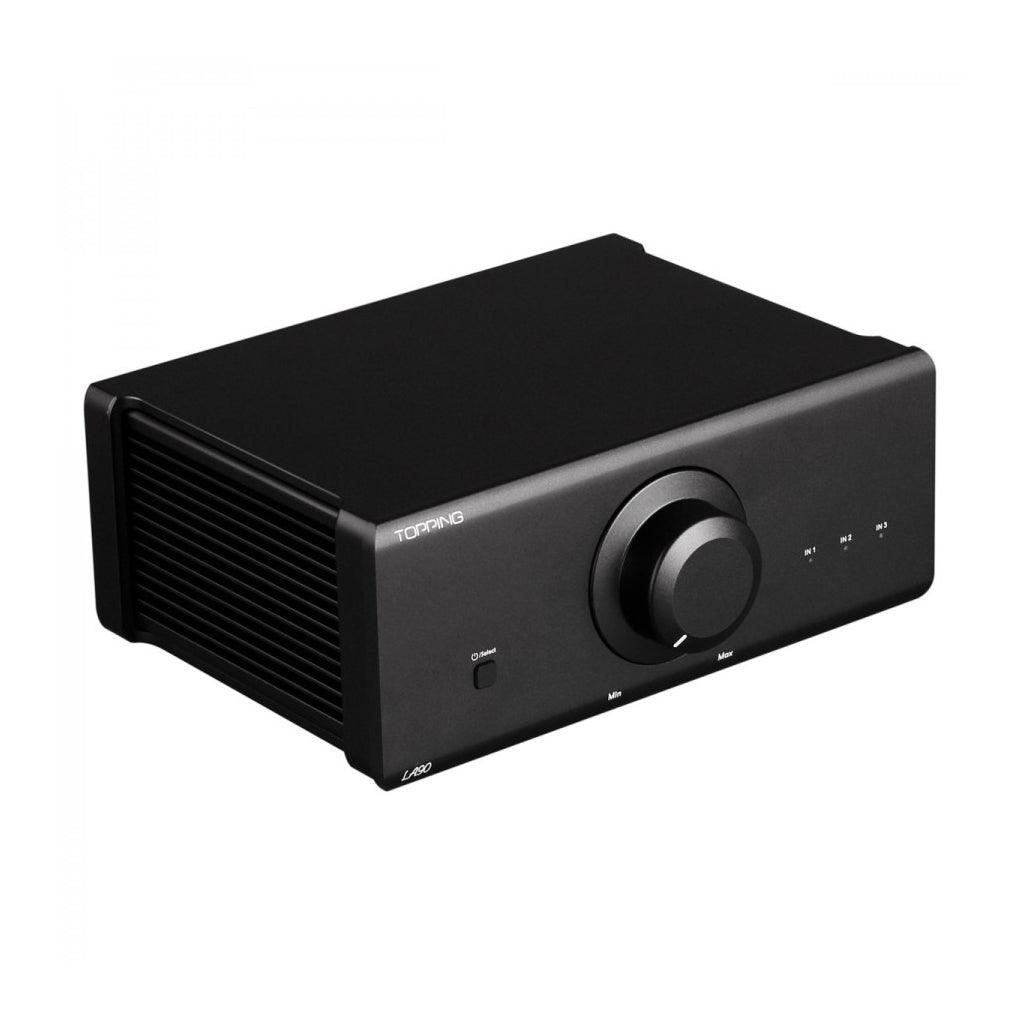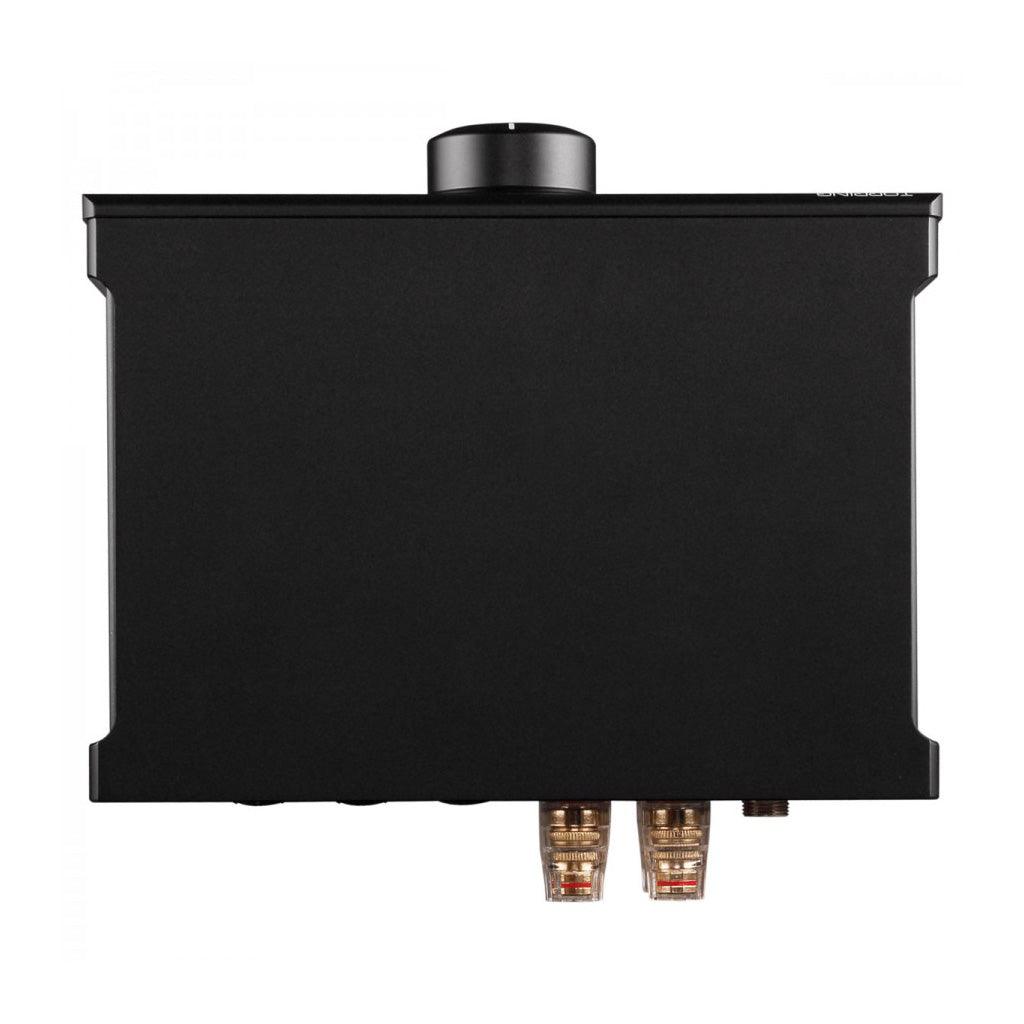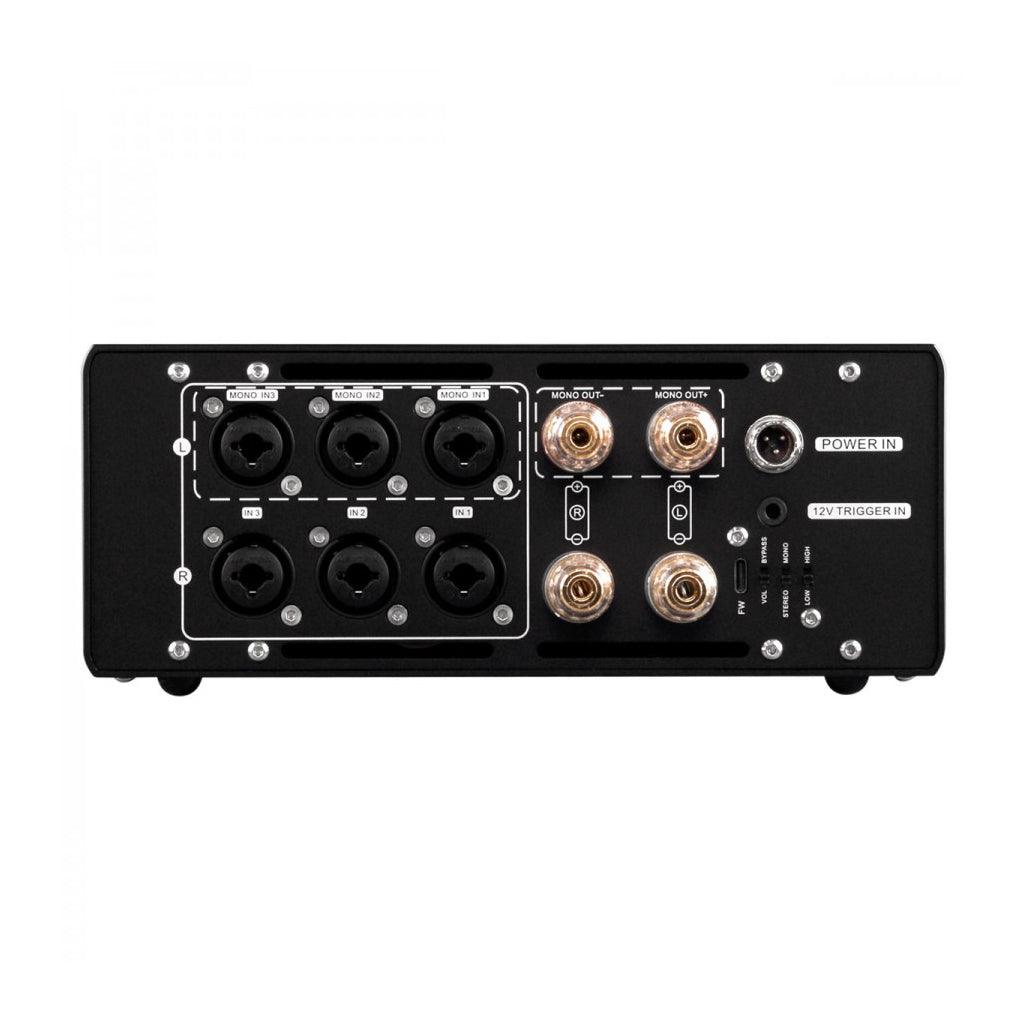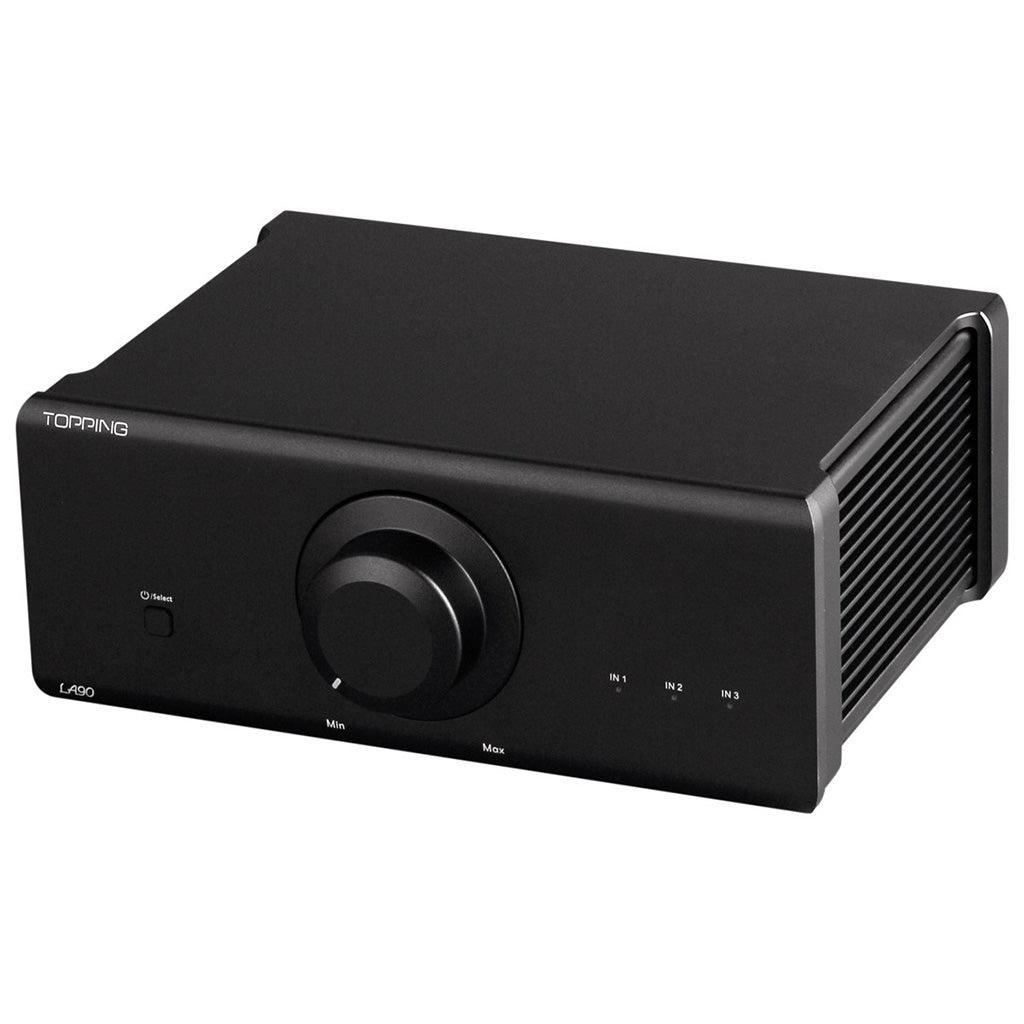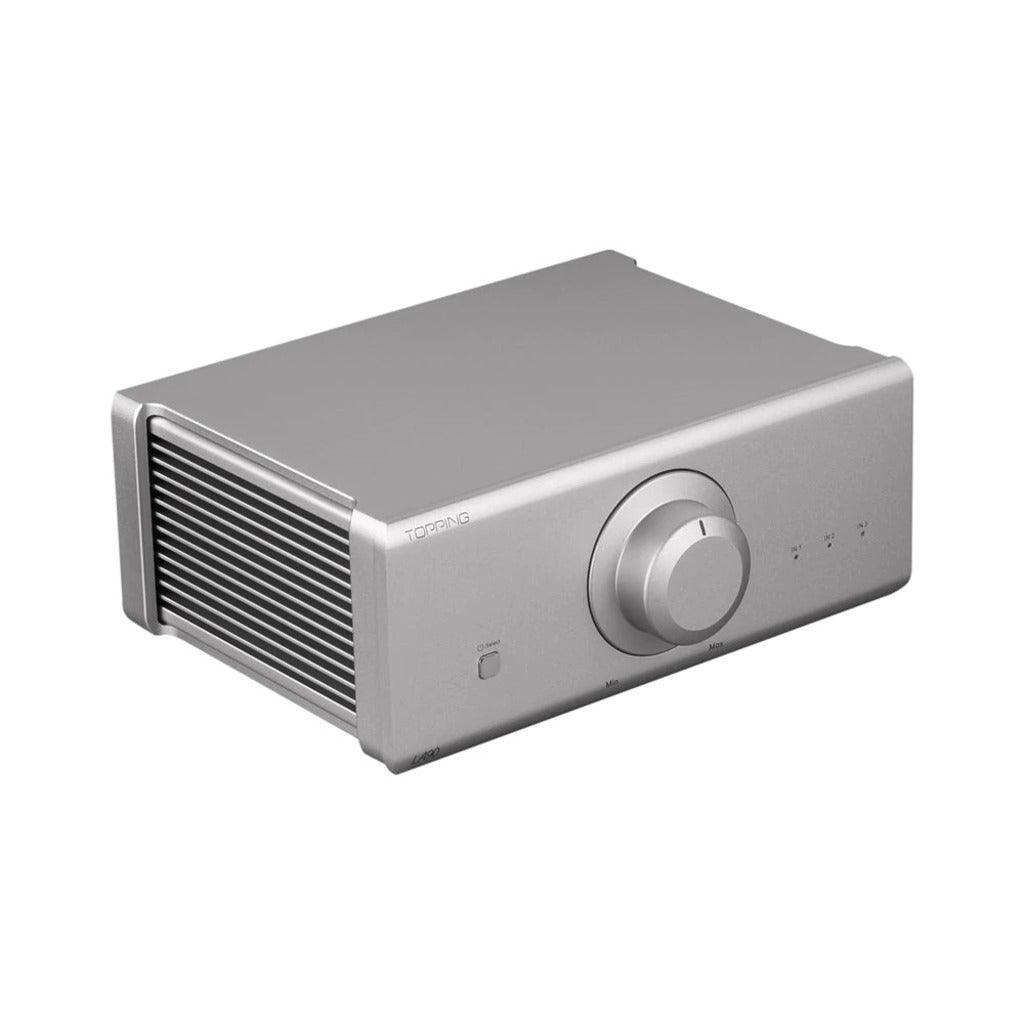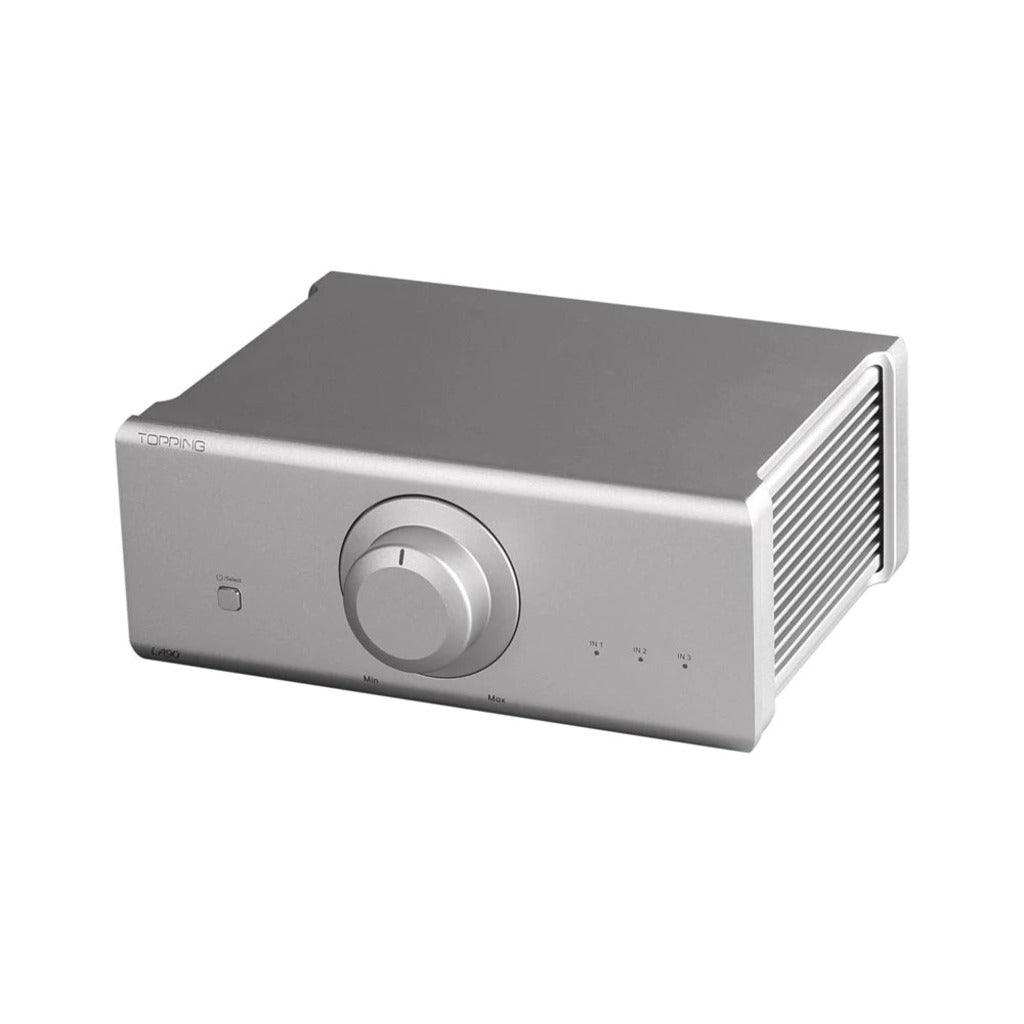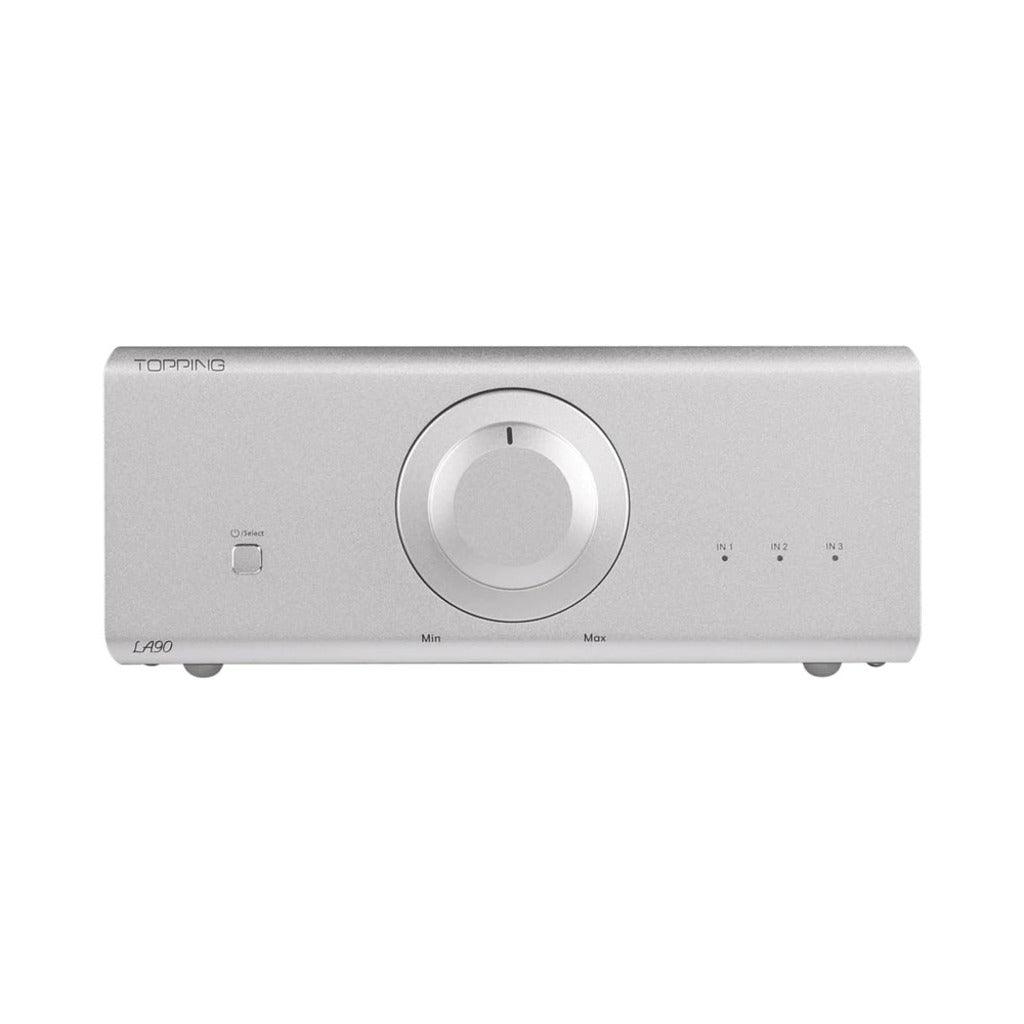 Sold out