Topping
Sale price
$129
Regular price
$149.00
Unit price
per
Connectivity

More information

Connectivity refers to the method in which the headphones connect to the audio source. Headphones can be either wired or wireless.
Wired
Portability

More information

DACs and amplifiers can either be carried around or meant for static desktop use
Not Portable
On back order
Join our email list to be notified as soon as it is back in stock.
View full details
Topping
Topping E30 - Open-Box
Sale price
$129
Regular price
$149.00
Unit price
per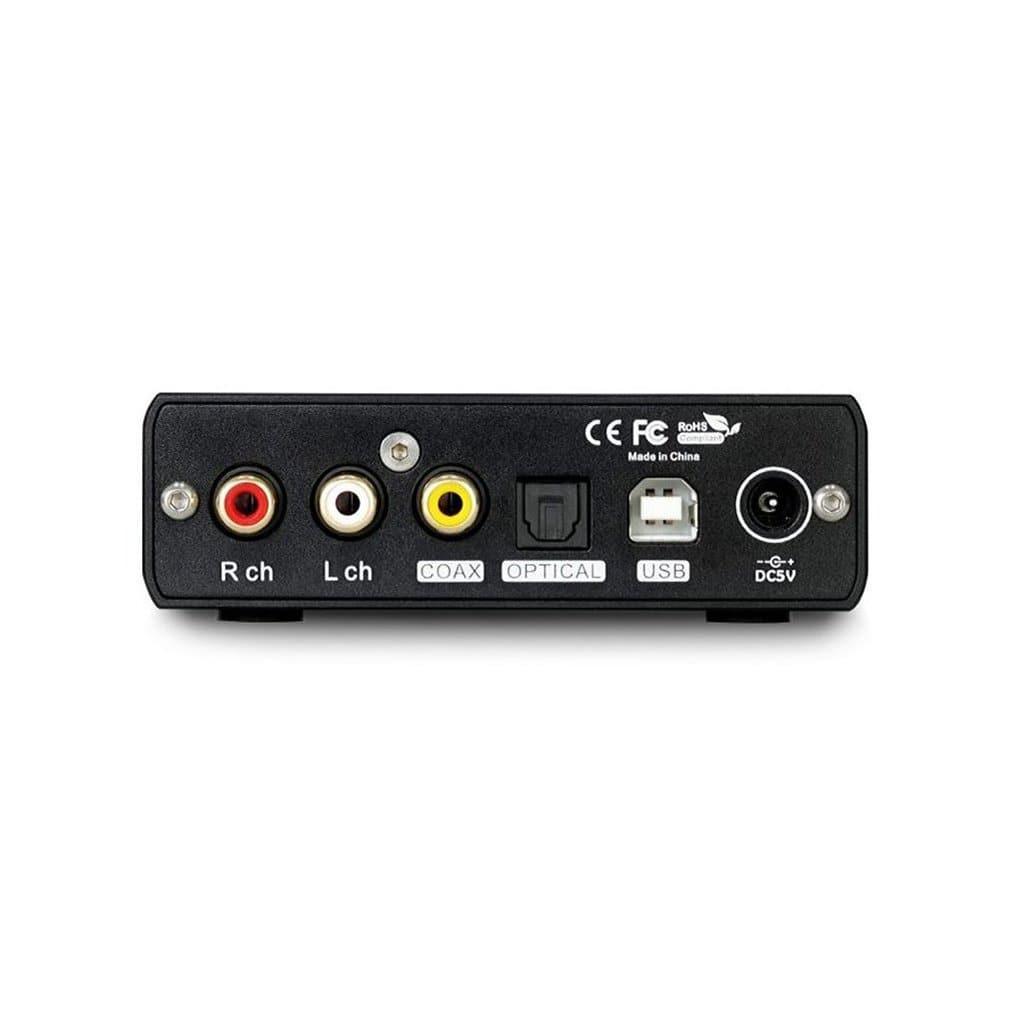 The TOPPING E30 DAC is equipped with the AK4493EQ D/A chip and the XMOS interface controlling the USB inputs. The AK4493 chip provides better distortion and S/N ratio while having increasingly accurate digital filters for sound. The E30 measures well above its price point with less than -130dB crosstalk, dynamic range of 119dB, S/N ratio of 121dB, and a distortion rate that is as low as 0.0003%.
The E30 comes with an OLED display on the front. On the rear it has USB-B, optical, and coaxial inputs along with RCA outputs. With low energy requirements, the E30 can be powered directly from the USB port, but it also comes with a DC jack to provide the DAC with a cleaner power supply. Finally, it also includes a remote control so that you can control the DAC with ease.
Specs:
D/A Chip: AK4493EQ

Inputs: USB-B, Optical, Coax

Outputs: RCA

THD+N: 0.0003%

Crosstalk: < -130dB

S/N Ratio: 121dB

Dynamic Range: 119dB

USB Sample Rate: 

DSD: DSD 64-512 (native)

PCM: 44.1-768kHz, 16-32bit


Coaxial & Optical Sample Rate:

PCM: 44.1-192kHz

DOP: DOP 64-256

Included:
Remote Control

DC cable

USB cable
Features:

1. AK4493 DAC chip
AK4493 is a new generation of premium model AK4490 from AKM.
-11 3dB :Distortion
1 26dB* :Dynamic range
DSD :Support DSD512
PCM :Support 768k
* This data is based on the MONO mode of chip, not equal to specs of E30.

2.Support DSD512 and PCM32bit/768kHz
E30 uses 2nd generation XMOS XU208, USB supports up to PCM32bit768kHz and DSD512, which is far
more than CD and SACD. We also customize the driver (for Win7 and above) from Thesycon to get a better performance with your computer.

3.AK41 18 receiver 
AK4118 is currently the S/PDIF receiver with lowest jitter, compatible with optical and coaxial connection that support up to 24bit/ 192kHz.

4.Commonly used inputs
E30 supports USB, optical and coaxial inputs which cover a variety of commonly used occasions, such as computer, mobile phone OTG,digital turntable and media player, TV and set-top box.

5.5V power supply, anytime and anywhere
Using 5V power supply, E30 can easily access the working power supply anytime and anywhere in nowadays. You can power the E30 by USB port of computer, mobile phone charger or portable charger. When using portable charger, E30 turns into a portable DAC and bring the Hi-Res music around.

6.DAC filter mode
E30 is capable of providing 6 filter modes under PCM decoding,2 filter modes under DSD decoding, which slightly adjust the details. (Note: it is not the same as EQ function.)

7.Auto turn on/off
E30 has the function of auto turn on and off. It will automatically enter into stand by when the input signal is lost or unavailable in 1 minute. Once detecting any signal of inputs, it will turn on and switch to this input.

8.DAC + Pre-amp application
E30 has built-in volume control function that can adjust the volume from -99dB to 0dB by using the remote control, so you are able to directly connect E30 to power amplifier or active speakers, and control the volume of E30 through remote control.

9. Pure DAC apptication
E30 is able to fix to maxmum output level so that it can be worked as a pure DAC. In this mode, DSD signal will bypass the DATT Soft Mute and 02 Modu-lator to provide you a pure/direct DSD performance.
 
Reviews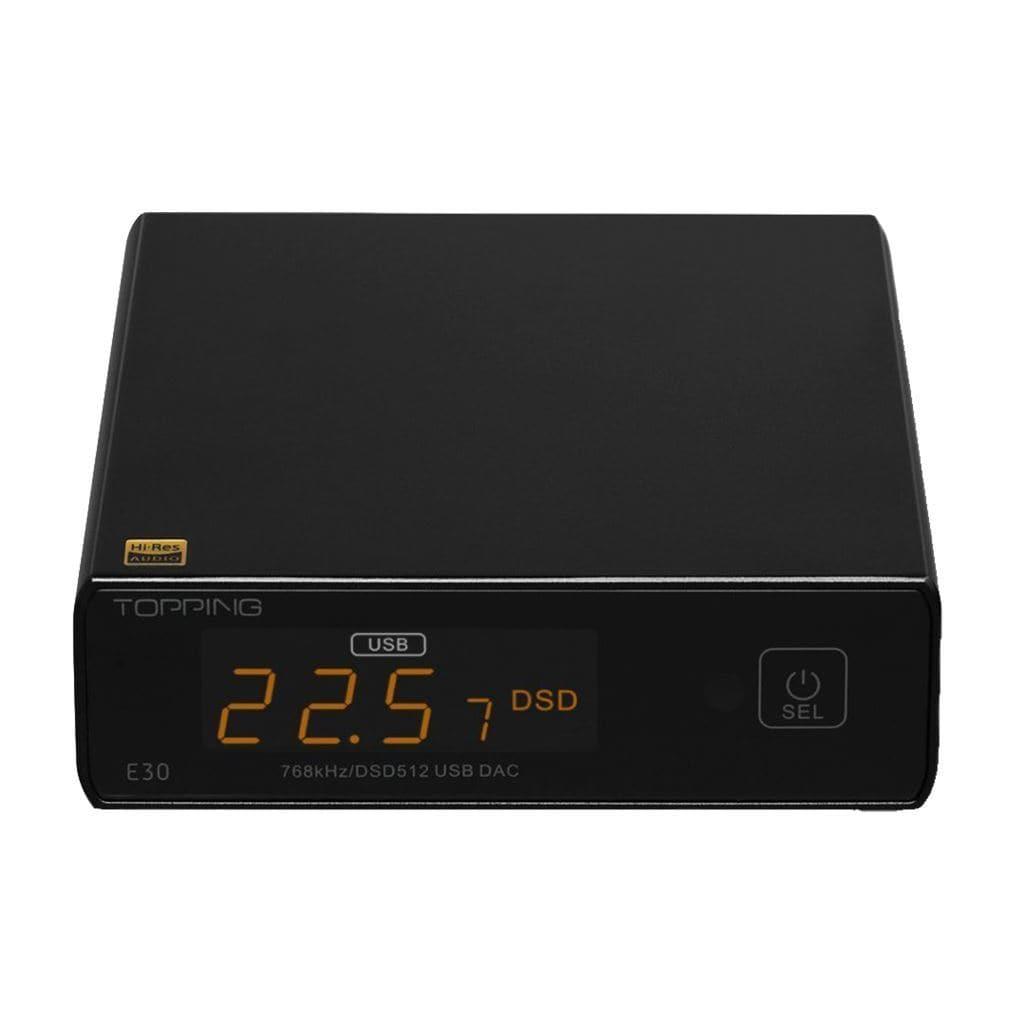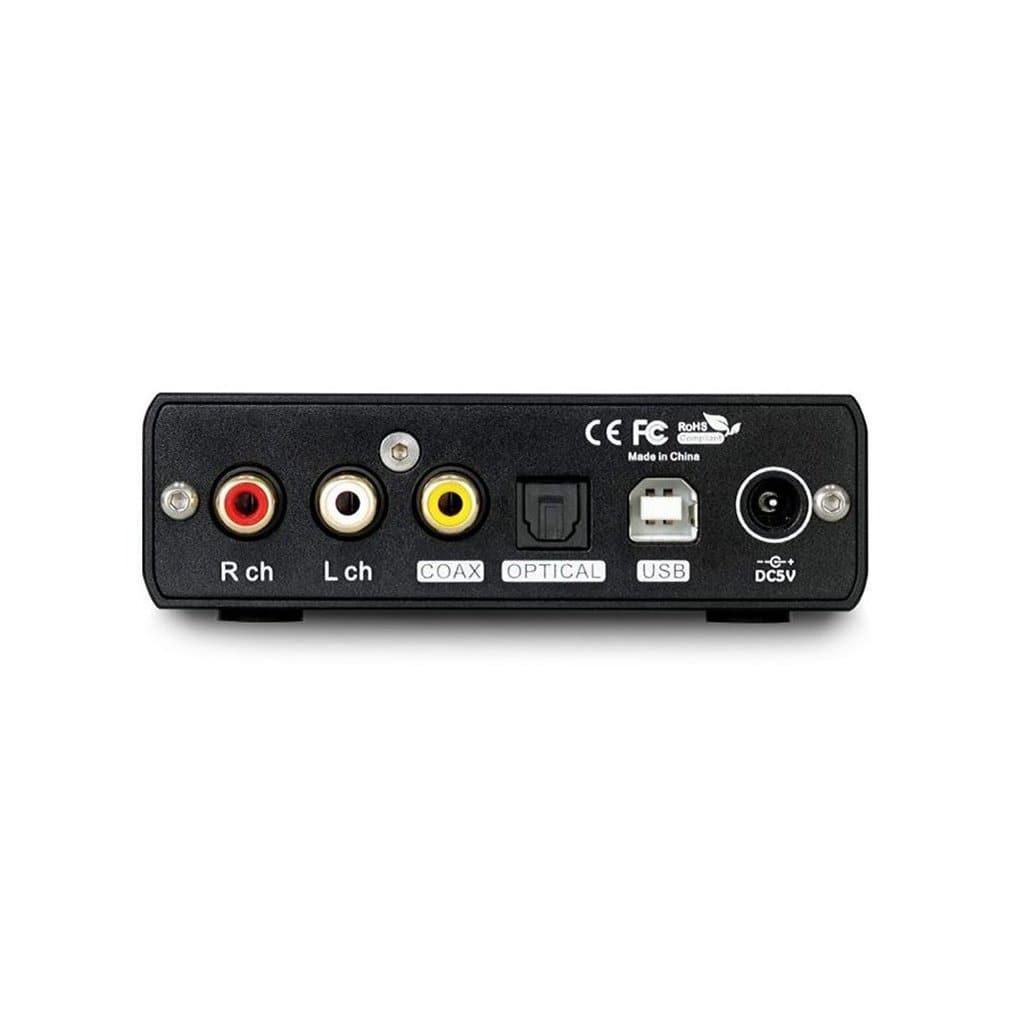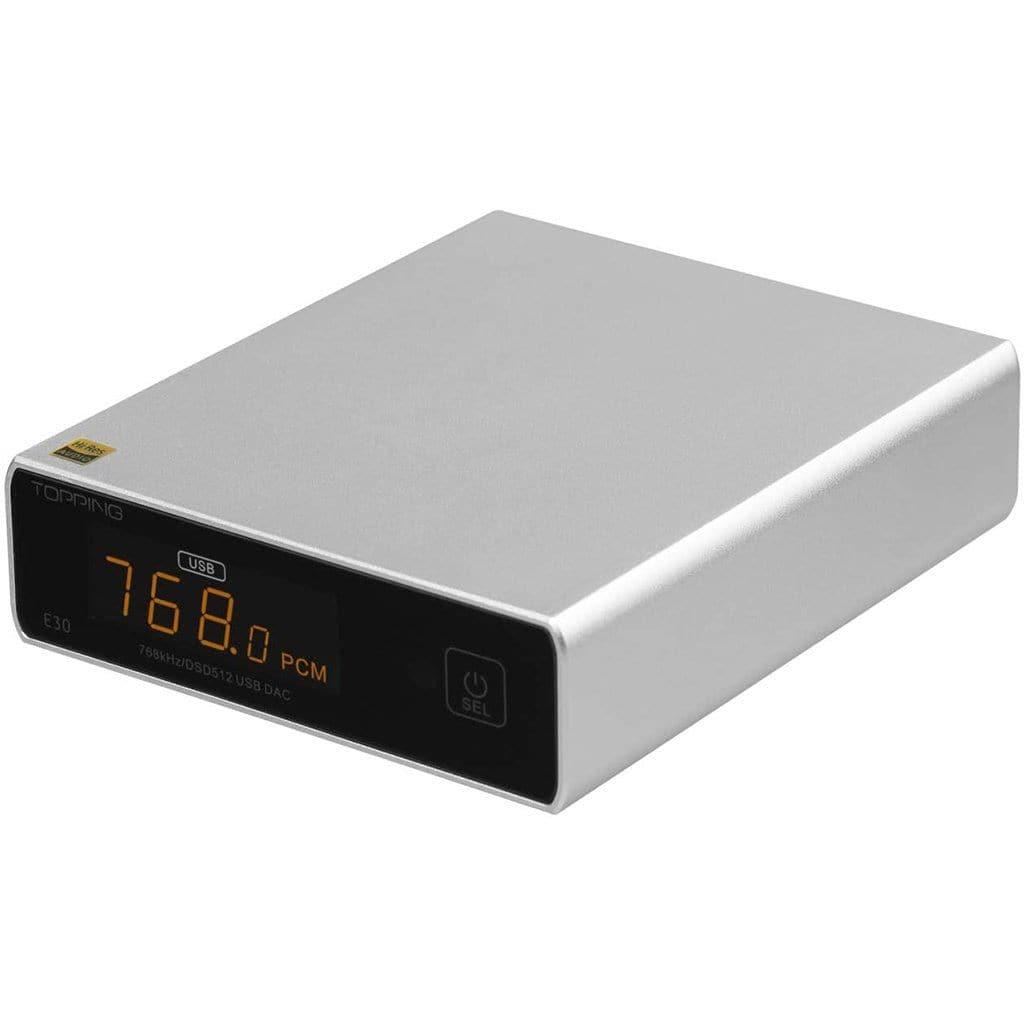 Sold out