Topping
Sale price
$

149
Regular price
Unit price
per
Connectivity

More information

Connectivity refers to the method in which the headphones connect to the audio source. Headphones can be either wired or wireless.
Wired
Portability

More information

DACs and amplifiers can either be carried around or meant for static desktop use
Not Portable
View full details
Topping
Topping E30 II
Sale price
$

149
Regular price
Unit price
per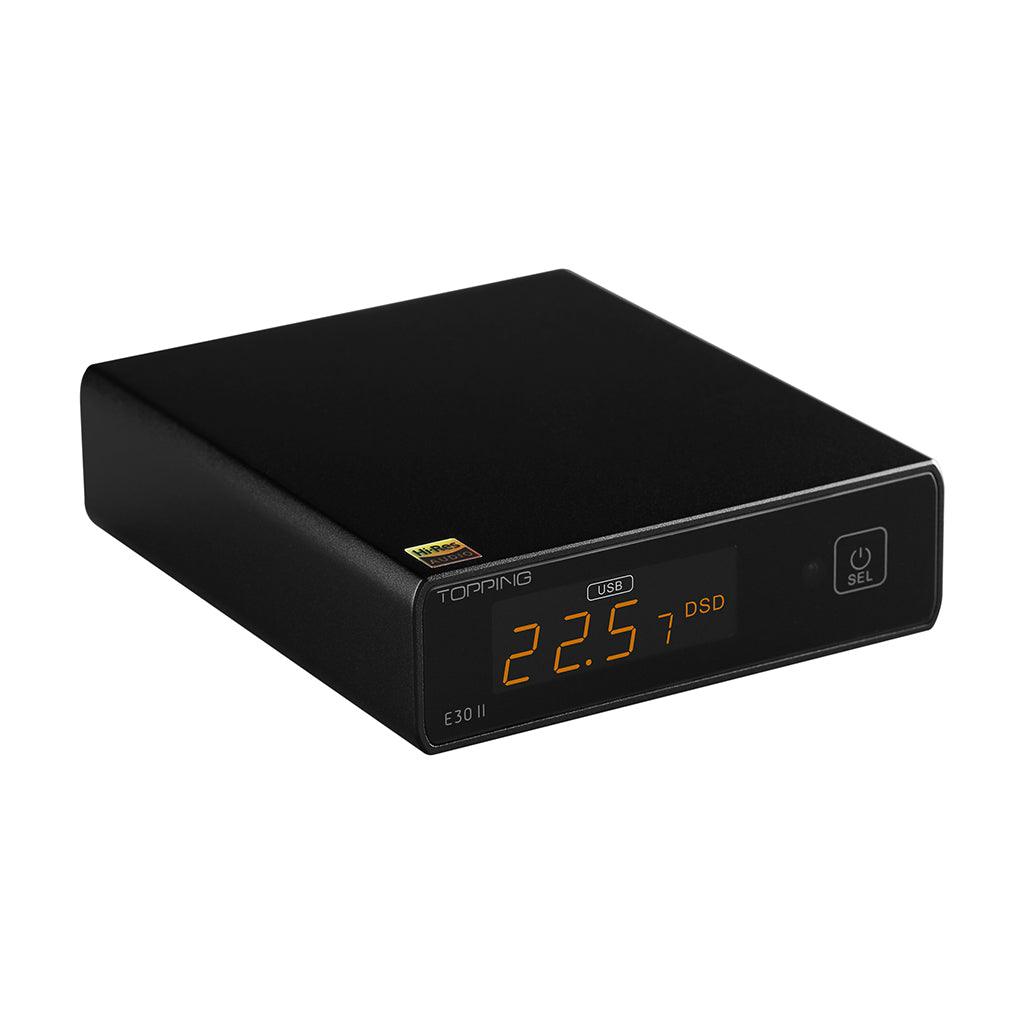 Topping E30 II is the latest take on entry-level budget Desktop DAC from Topping. As a successor to the highly-acclaimed E30 DAC, the latest E30 II adopts the latest launched AKM DAC chips. It features a digital signal processing circuit that enables the E30 II to deliver class-leading performance in decoding high-resolution audio signals. Topping E30 II brings a tremendous increase in the performance quality achieving lower distortion ratings, higher dynamic range, and signal-to-noise ratio compared to the predecessor model. Topping E30 II can be the next DAC that will serve you with an authentic Hi-Res audio performance without breaking the bank!
Latest-Gen AKM Velvet Sound DAC Chips

Topping E30 II is designed with a premium Dual DAC Chipset for high-resolution audio signal decoding. Topping has equipped the E30 II with two latest launched AK4493S DAC chips. These are from the AKM's Velvet Sound Technology chipset, an upgraded version of the classic AK4493. Two of the AK4493S chips are arranged in parallel, one for each channel. They enable the device to achieve best-in-class performance with ultra-low distortion and high SNR/DNR ratings.
Premium XMOS USB Receiver
The USB input of Topping E30 II is handled by the trusted XU208 8-core USB processor from XMOS. It supports high-resolution PCM(up to 32-Bit/768kHz) and native DSD512 audio signals. E30 II also supports MQA decoding through the USB as well as other digital inputs. It offers plug-and-play connectivity with a wide range of devices including Windows 10, Windows 11, Mac, Linux, and more.
Pre-Built DAC Filters
Topping E30 II includes various different digital filters for decoding. It has 6 pre-built filter modes for PCM decoding, and 2 pre-built filter modes for DSD signal decoding. Each filter adjusts the output in a different way, make sure you try them all out.
Pure DAC/Pre-AMP Functions
One can use the Topping E30 II in pure DAC mode where the output level is maxed out. In this mode, DSD signals bypass the DATT Soft Mute and Delta Sigma Modulator to provide a pure DSD performance. It also has an in-built volume control function that allows the users to use the E30 II as a Pre-AMP in their chain.
Discrete LNRD Circuit

Topping E30 II works with a 5V power adapter. In order to reduce the noise issues with a 5V power supply, Topping has equipped the E30 II with a Discrete LNRD circuit(Low-Noise Reference Driver). It filters out the noise caused by the adapter and provides a stable power supply to the different components of the E30II.
Reviews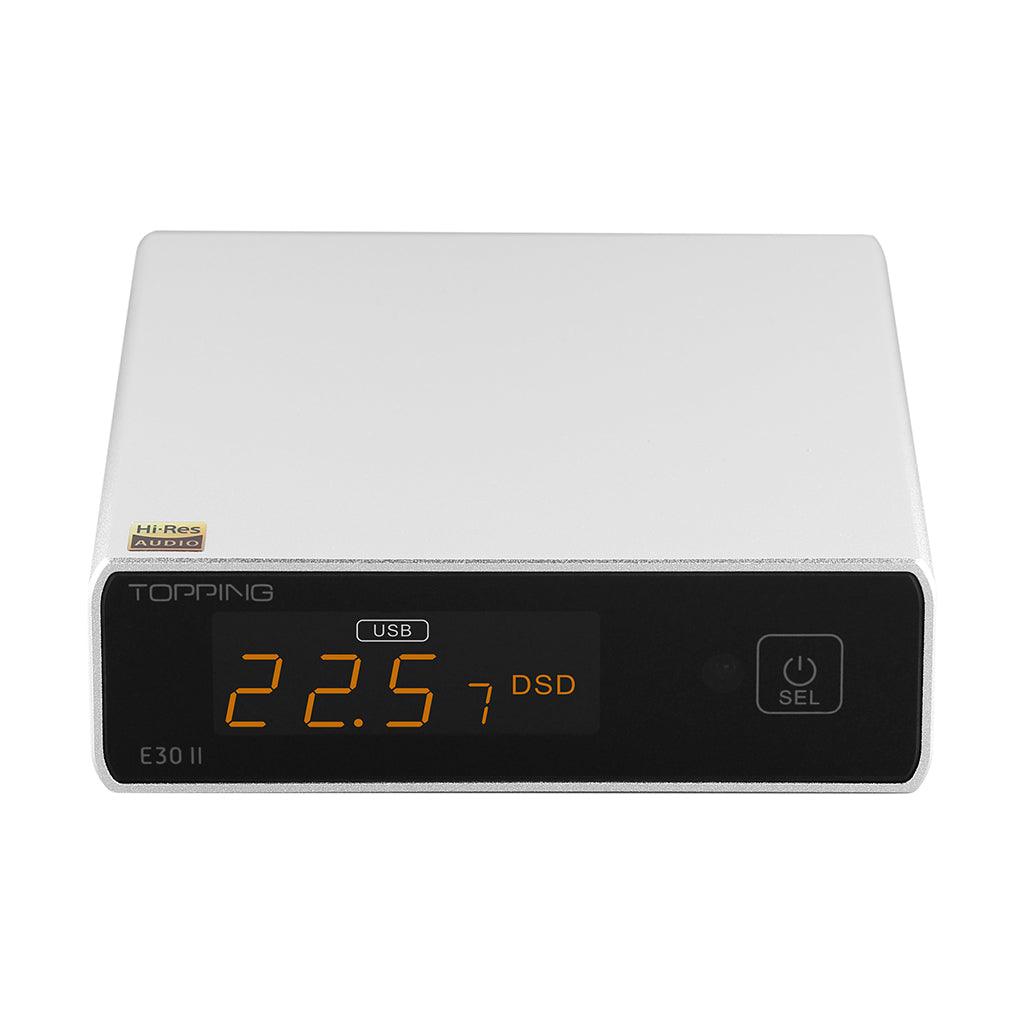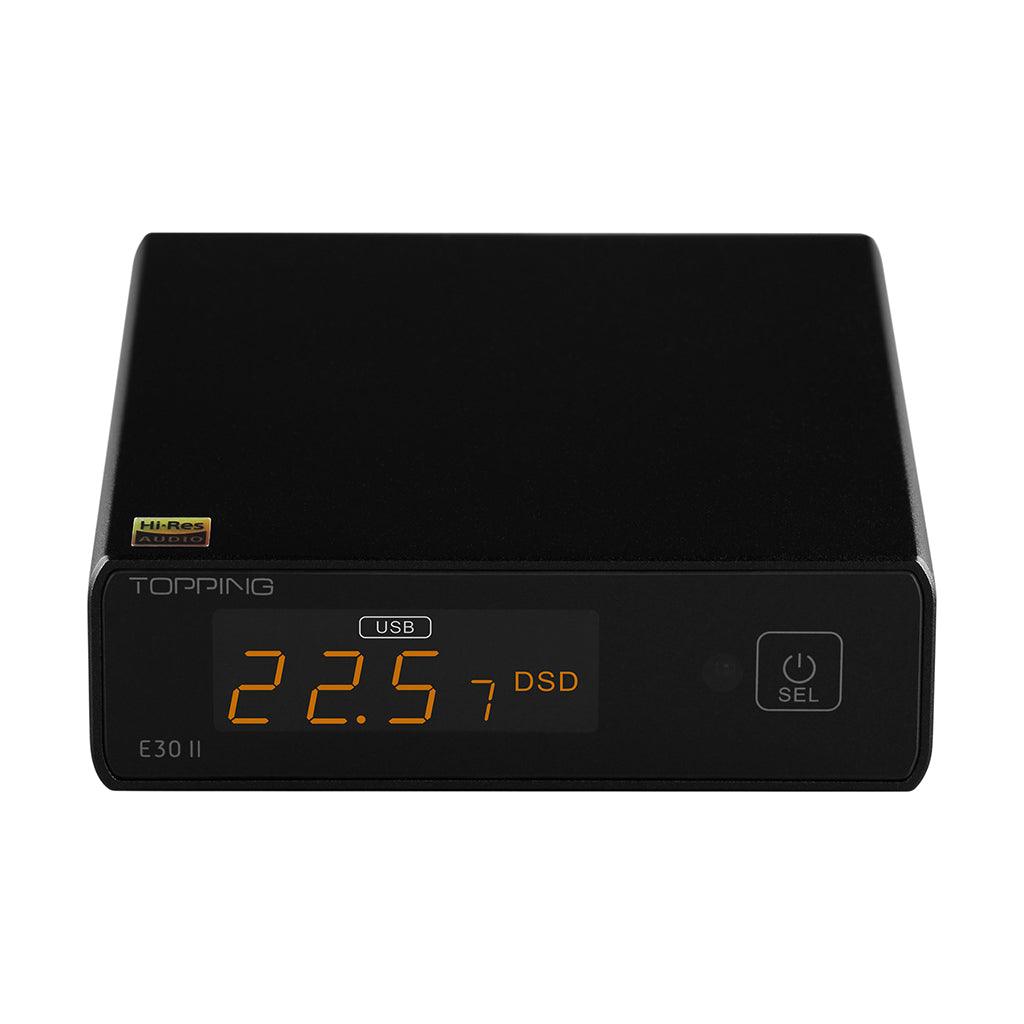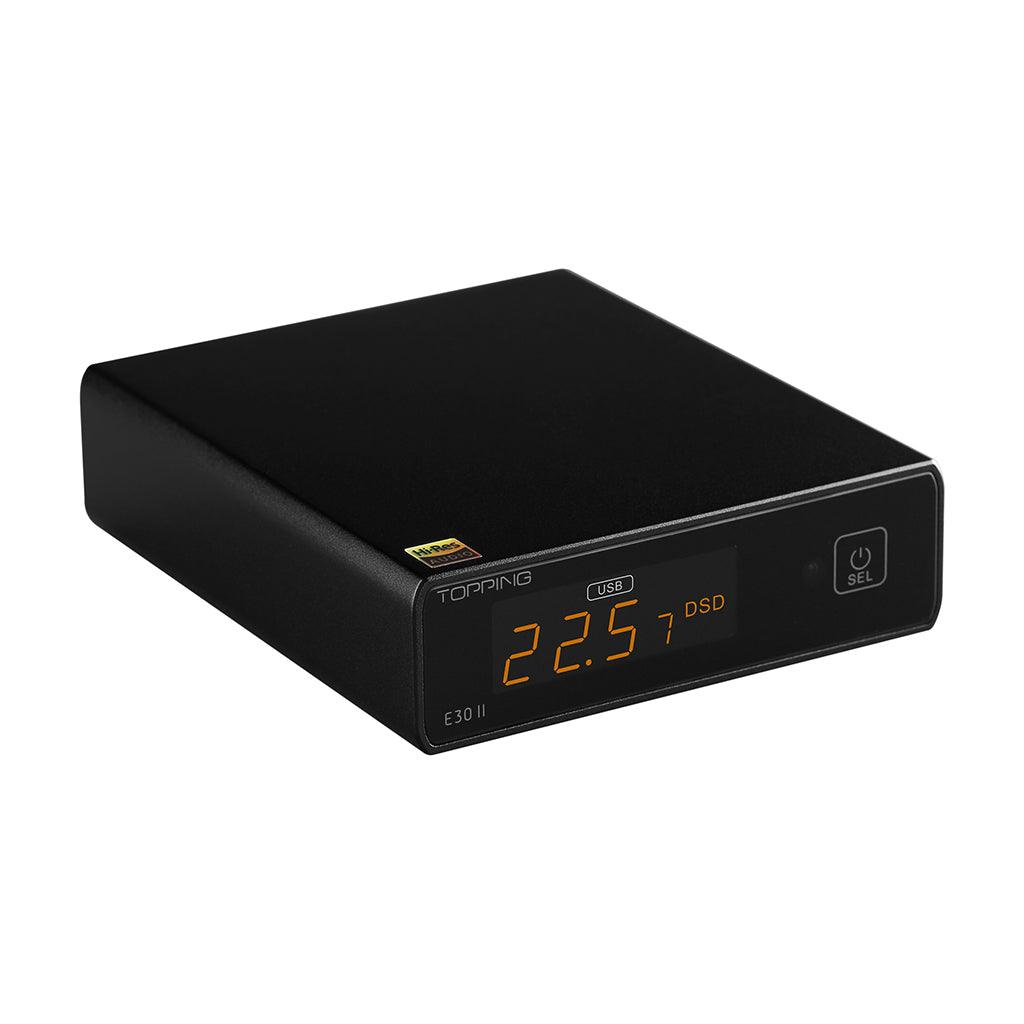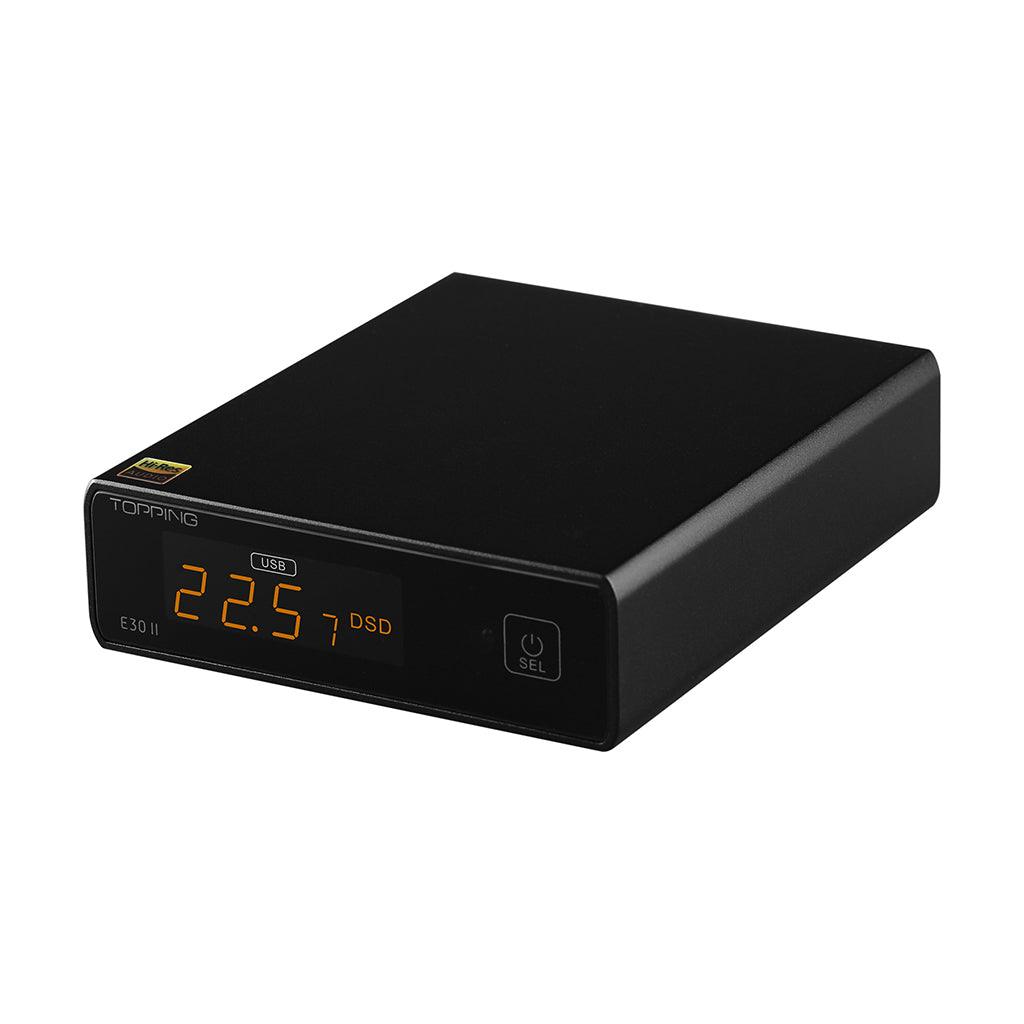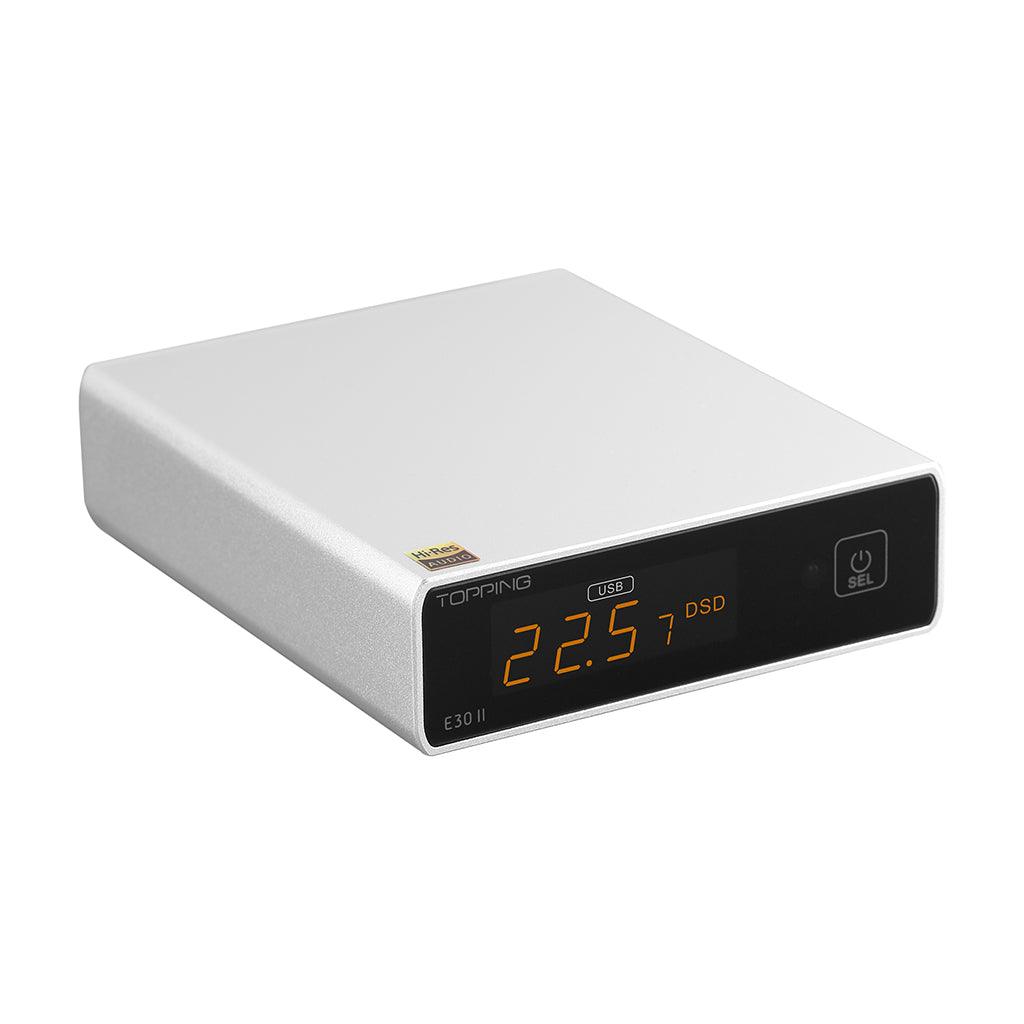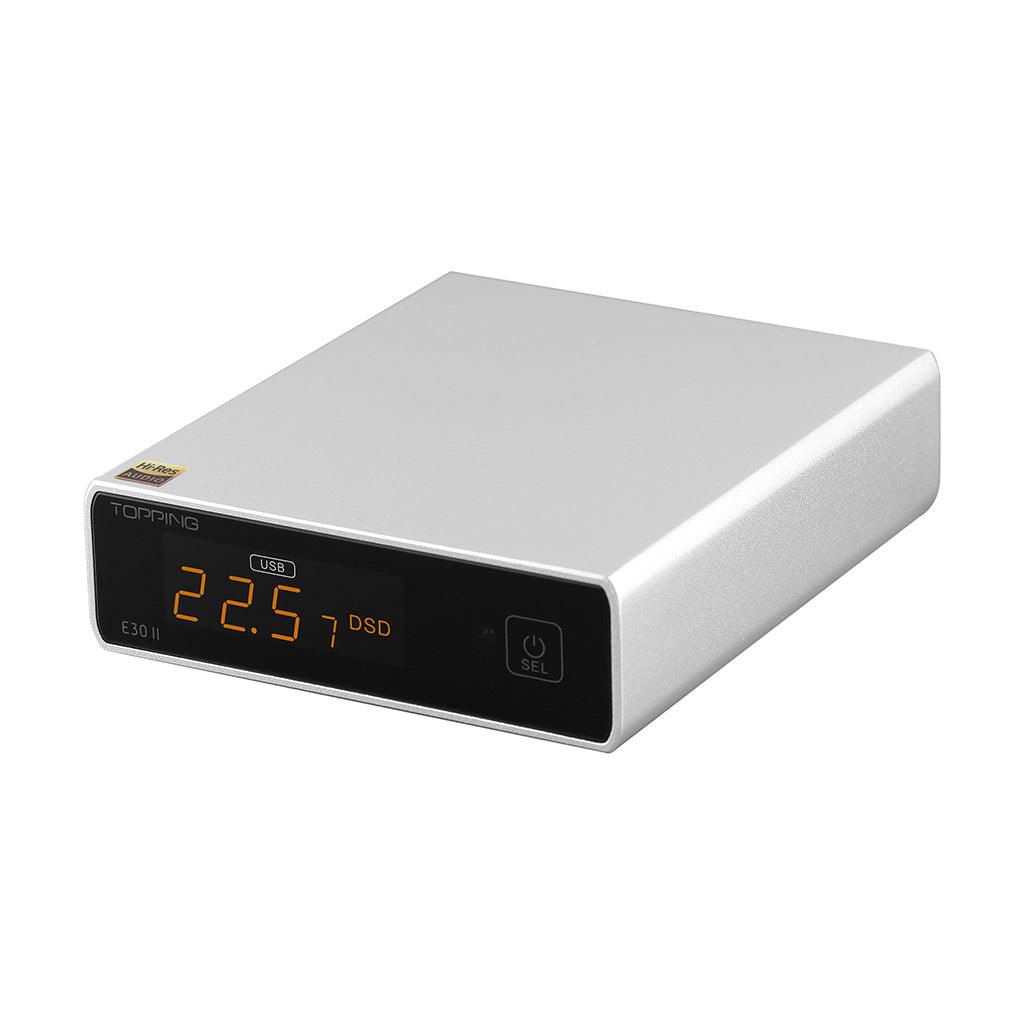 Add to cart