64 Audio
64 Audio tia Fourté Blanc In-Ear Headphones
In-Ear Monitor Headphones
The most exclusive flagship IEM
Sale price
$3,699
Regular price
Unit price
per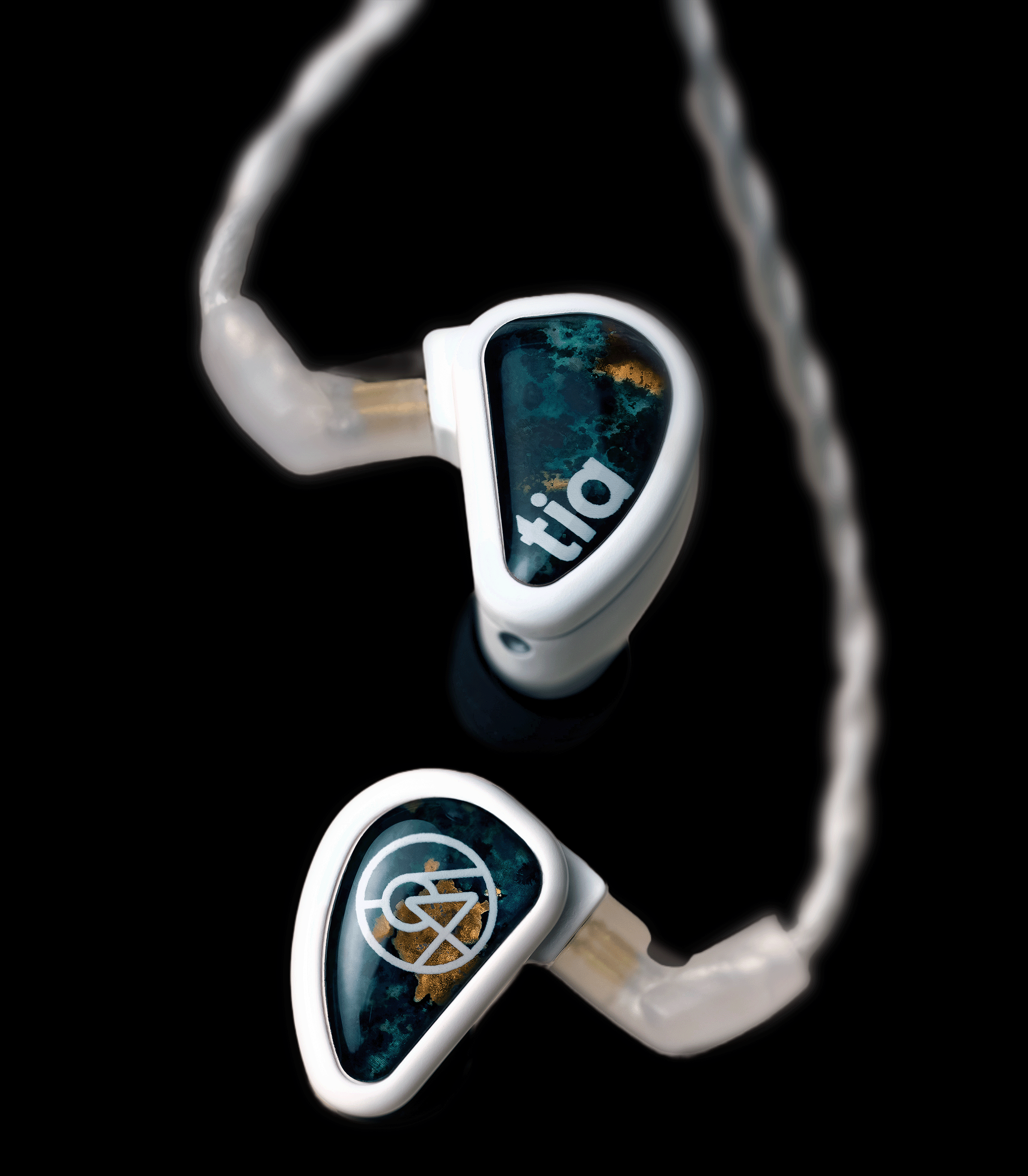 On back order
Join our email list to be notified as soon as it is back in stock.
1-Year Limited Warranty
64 Audio offers a one-year limited warranty on all Universal-Fit models
Authorized retailer
We're North America's premier 64 Audio dealer
Flagship In-Ears have been redefined. 64 Audio has combined all their years of IEM expertise into the ultimate package that can't be missed.
The tia Fourté Blanc from 64 Audio is here. For a moment. With only 500 units made worldwide, this is an extremely exclusive release of an IEM you don't want to miss.
The Blanc is the second evolution of their of their flagship Fourté, the first fully tubeless universal in-ear monitor. Vitaliy Belonozhko and 64 Audio's designers have built on Fourté's industry-leading reputation, adding a fresh new perspective, both cosmetically and technically.
Internally, everything from the driver choice and positioning to the solder and materials are meticulously engineered. To the eye, the Fourté Blanc shows off a beautiful juxtaposition of perfectly imperfect: the copper faceplate's lush patina, the genuine silver cables, and its pristine ceramic surfaces. The meticulous attention to detail extends to the the woven fabric and embossed typography on the packaging, offering a truly exclusive experience.
Don't miss your chance at 64 audio's absolute best implementation of their game-changing technology and audio performance.
"It's like going from black and white to having colors."
Learn more about tia, one of the innnovations that make the Fourté Blanc possible. As Vitaliy Belonozhko, the founder of 64 Audio, describes it: "We're taking that next step towards the ultimate audio perfection."
64 Audio tia Fourté Blanc In-Ear Headphones Features
Wearing style

More information

Over-ear headphones sit over your ear and surround your ear with a ring of padding. On-ear headphones are padded but rest on top of your ear. In-ear monitors are worn inside your ear canal.
In-ear
Driver type

More information

Speakers and headphones use a device called a 'driver' to create sound. Different types of drivers have different strengths and weaknesses, but can all produce great sound. Common varieties include dynamic, planar magnetic, and electrostatic.
Balanced Armature, Dynamic
Connectivity

More information

Connectivity refers to the method in which the headphones connect to the audio source. Headphones can be either wired or wireless.
Wired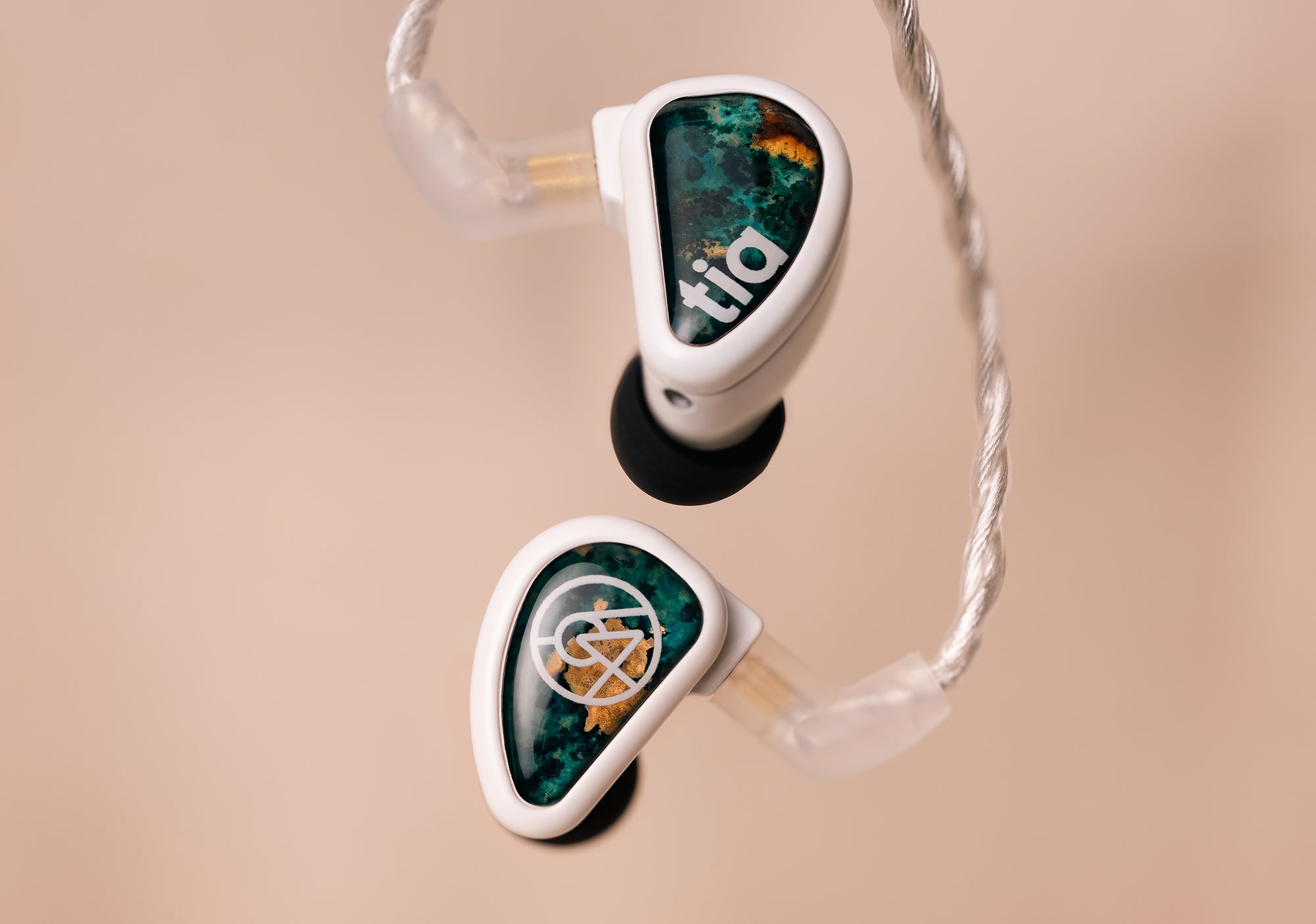 Sound
The 64 Audio tia Fourté Blanc features a a deft evolution of the tuning of its famed predecessor, the Fourté Noir. Subtle improvements in the low-frequency band are possible with a new implementation of the dynamic driver, resulting in lower distortion.
Lows reach deep while maintaining realism, giving space for upper bass and mid-range punch/presence. This accuracy in the mids is a result of its amplitude and the quick transient response of the high-mid section. The high-frequency band is left pure and clean.
Tia's classic soundstage presents the depth of the stereo field, not just the width. Recordings with sudden wide-panned instruments seemingly come from behind the listening position. Perception of effects and tiny details are deepened. Vocals are centered yet tucked to the back of your head, giving them space while gluing them into the mix.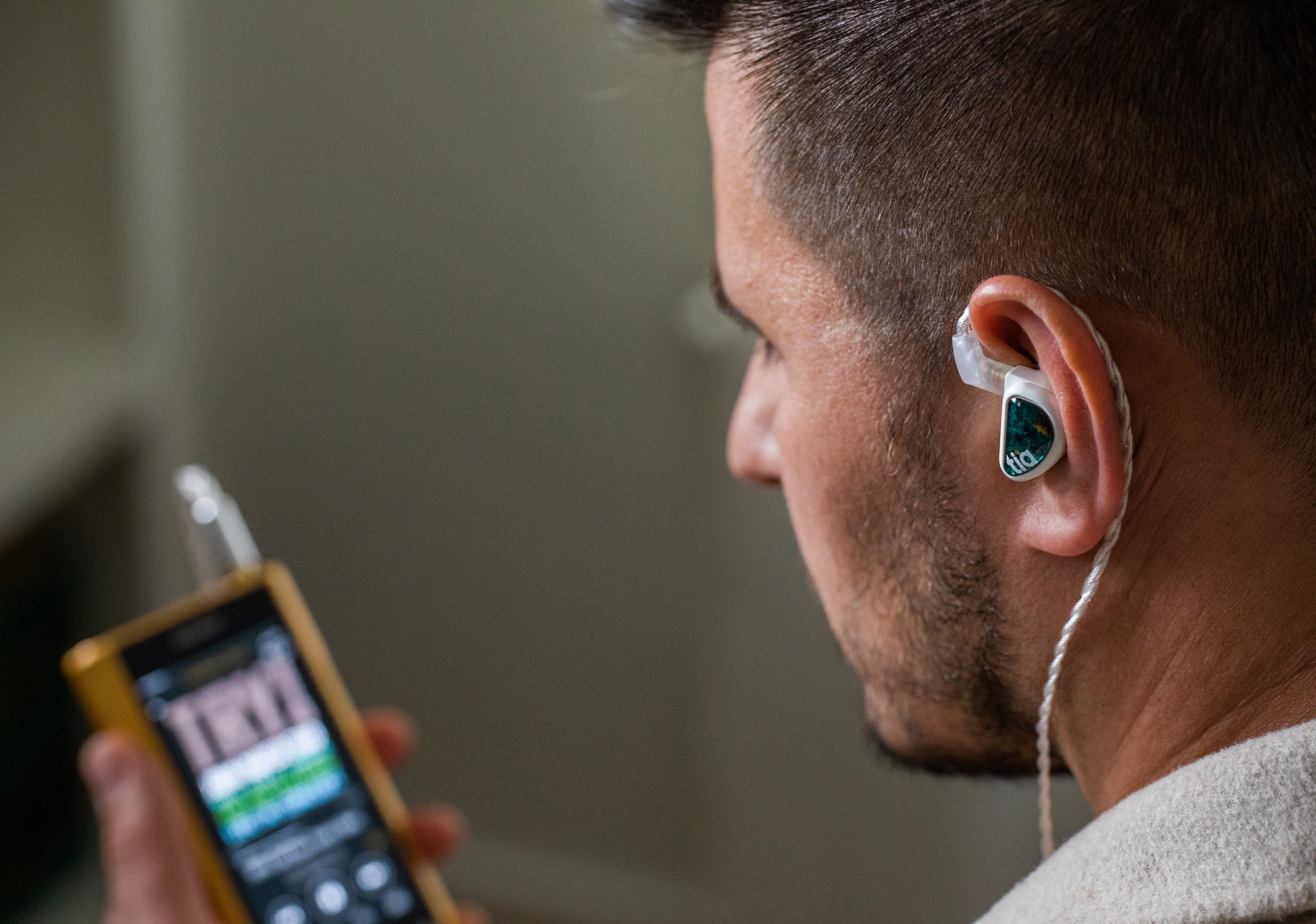 64 Audio has combined their years of IEM expertise into the ultimate package
Expanding on the Fourté's legacy, the Blanc deliver a fresh aesthetic and unique performance. A custom-designed open dynamic driver, one balanced armature, and two tia drivers challenge the technical possibilities of a four driver system.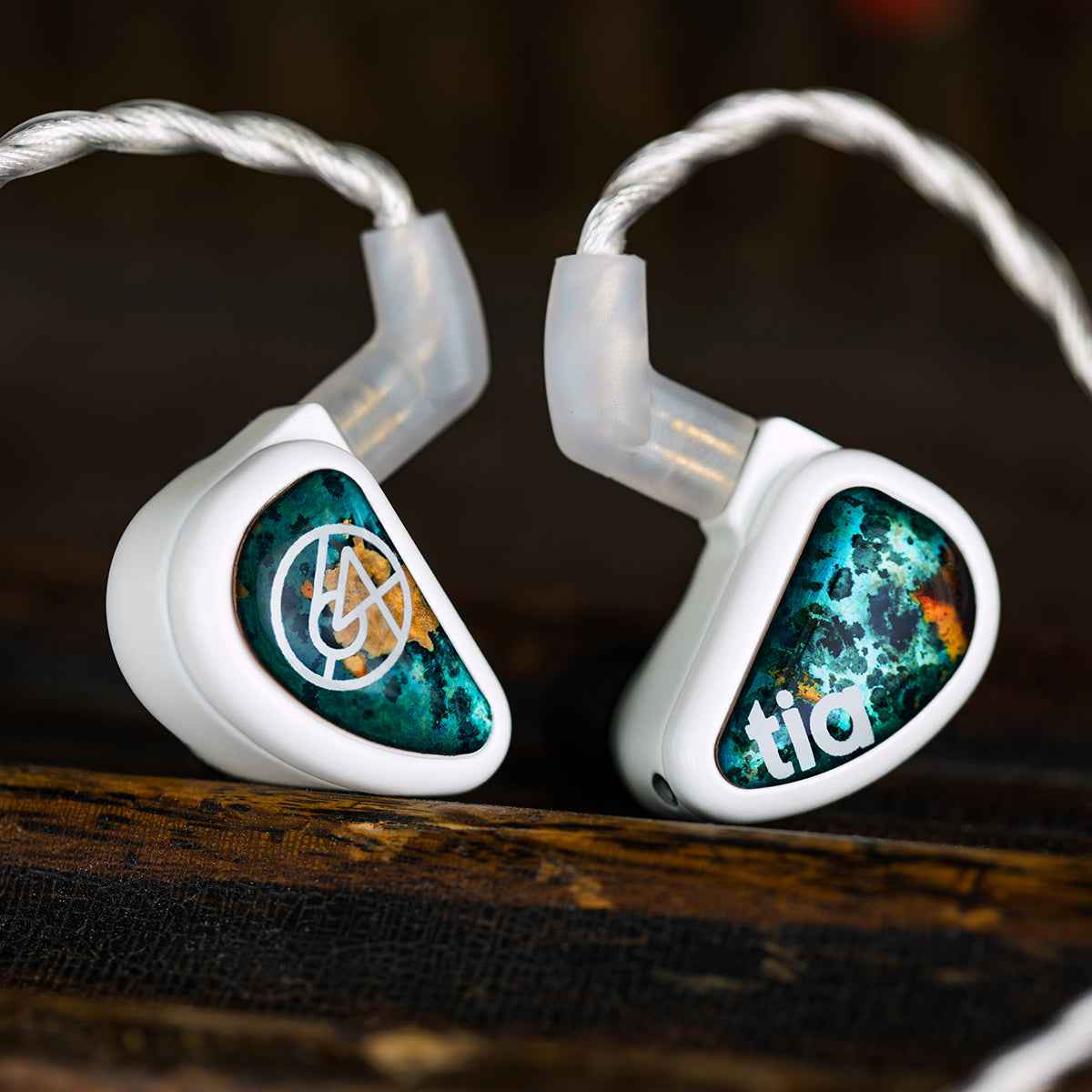 Unique Upgrades
• Dynamic low frequencies now tuned with a proprietary new system ensuring lower distortion and more linear behavior
• 27-gauge Cardas Grade 1 (Ultra) low-eddy copper for low driver
• Mundorf Supreme solder throughout
•T6061 Kaiser Aluminum Shell anodized for hardness and electrical insulation
• White ceramic coating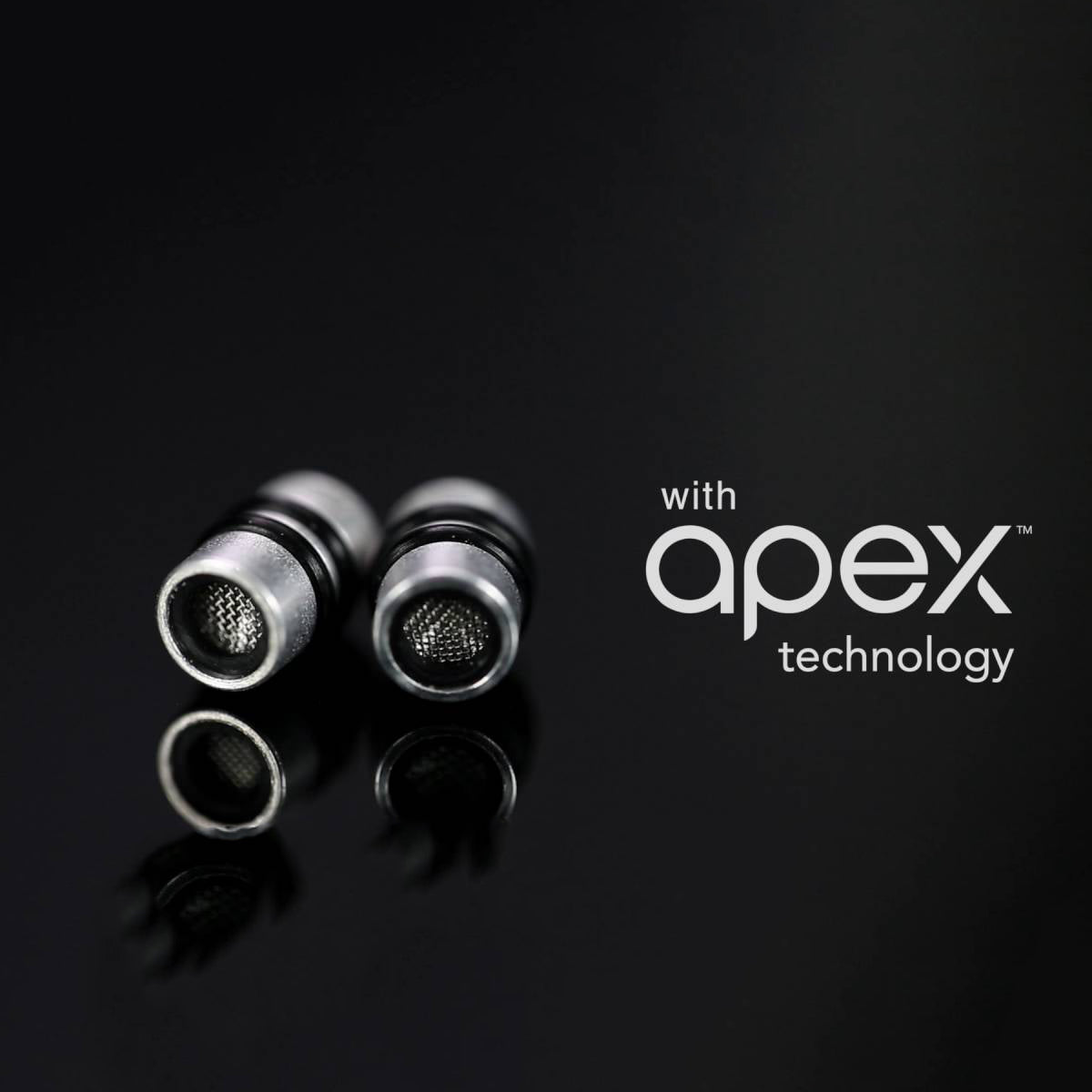 Air Pressure Exchange (Apex)
Apex is a patented vent that releases air pressure in a sealed ear canal while retaining standard IEM levels of isolation, enabling music enthusiasts to listen more comfortably for longer. Apex alleviates listener fatigue and allows for a much more realistic soundstage. Apex is integrated in the Fourté Blanc down to the way the shell is milled, offering similar pressure release and isolation.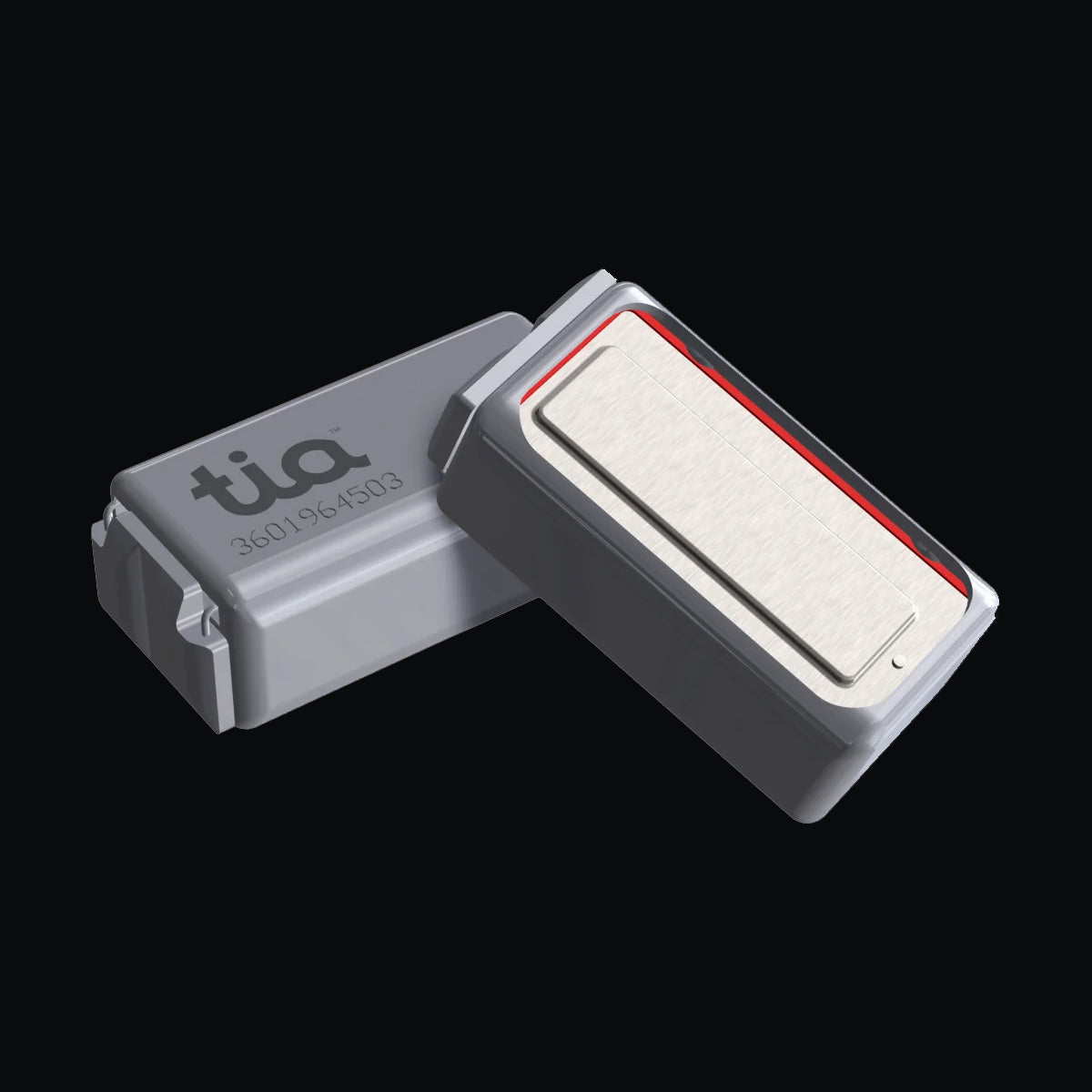 Tubeless In-Ear Audio (tia)
tia is a patented IEM design methodology that aims to reduce unwanted resonance and distortion for a transparent and lifelike sound signature. The tia system is comprised of three major elements: open balanced armature tia drivers, the tia single-bore design, and tia acoustic chambers. Fourté Blanc utilizes the complete tia system: its four drivers radiate freely into the tia bore with no obstructions to the drivers.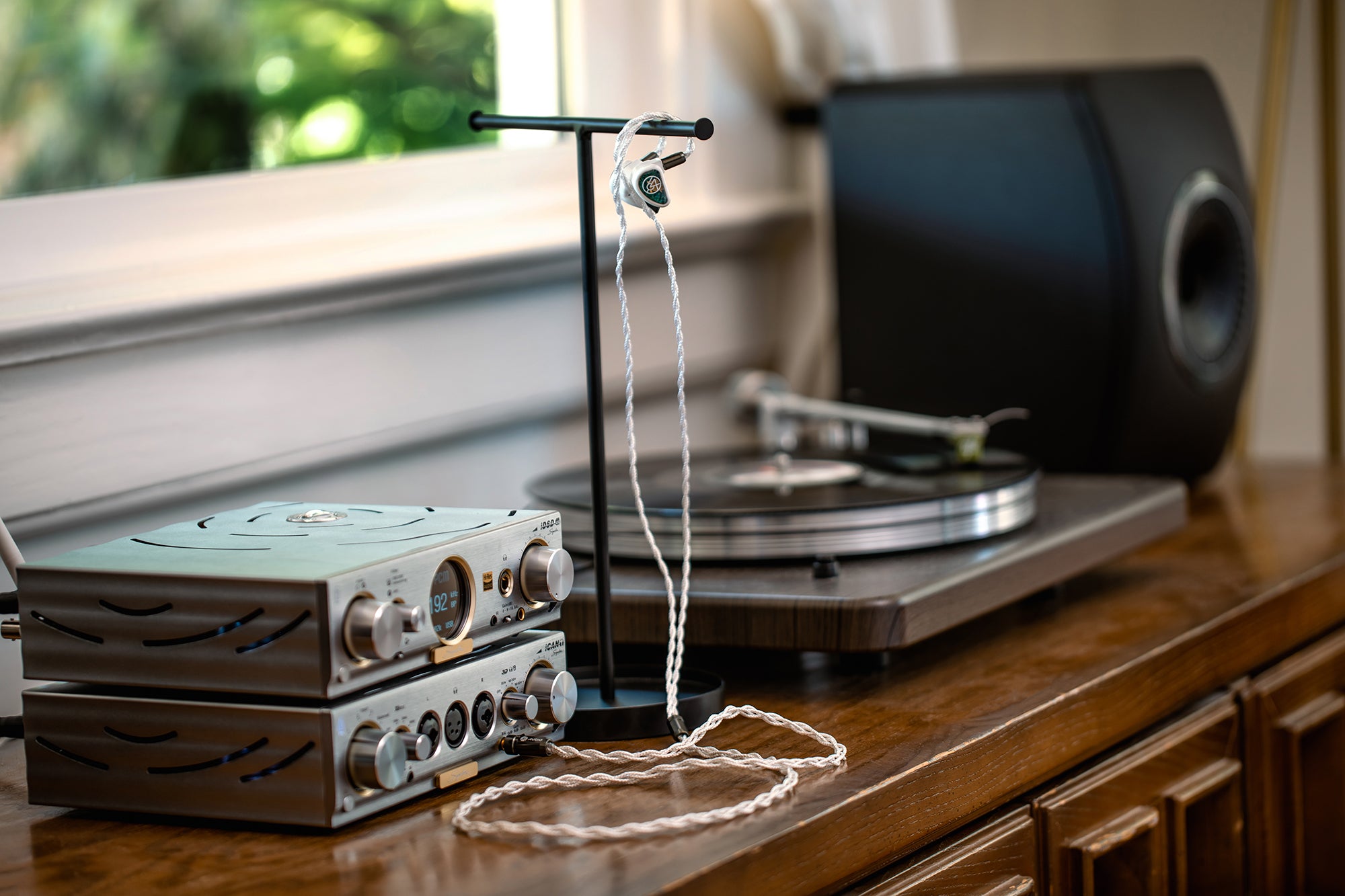 Dynamic driver upgrade
The acoustical low-pass filter used in Fourté's low-frequency driver was originally designed as an inertance filter using an aluminum membrane.
64 Audio's redesigned filter is a high-precision textile mesh which reduces distortion by 50% and improves linearity in the Fourté Blanc. This is partly due to reduced back pressure on the driver and quelling of turbulence between the filter and driver cone.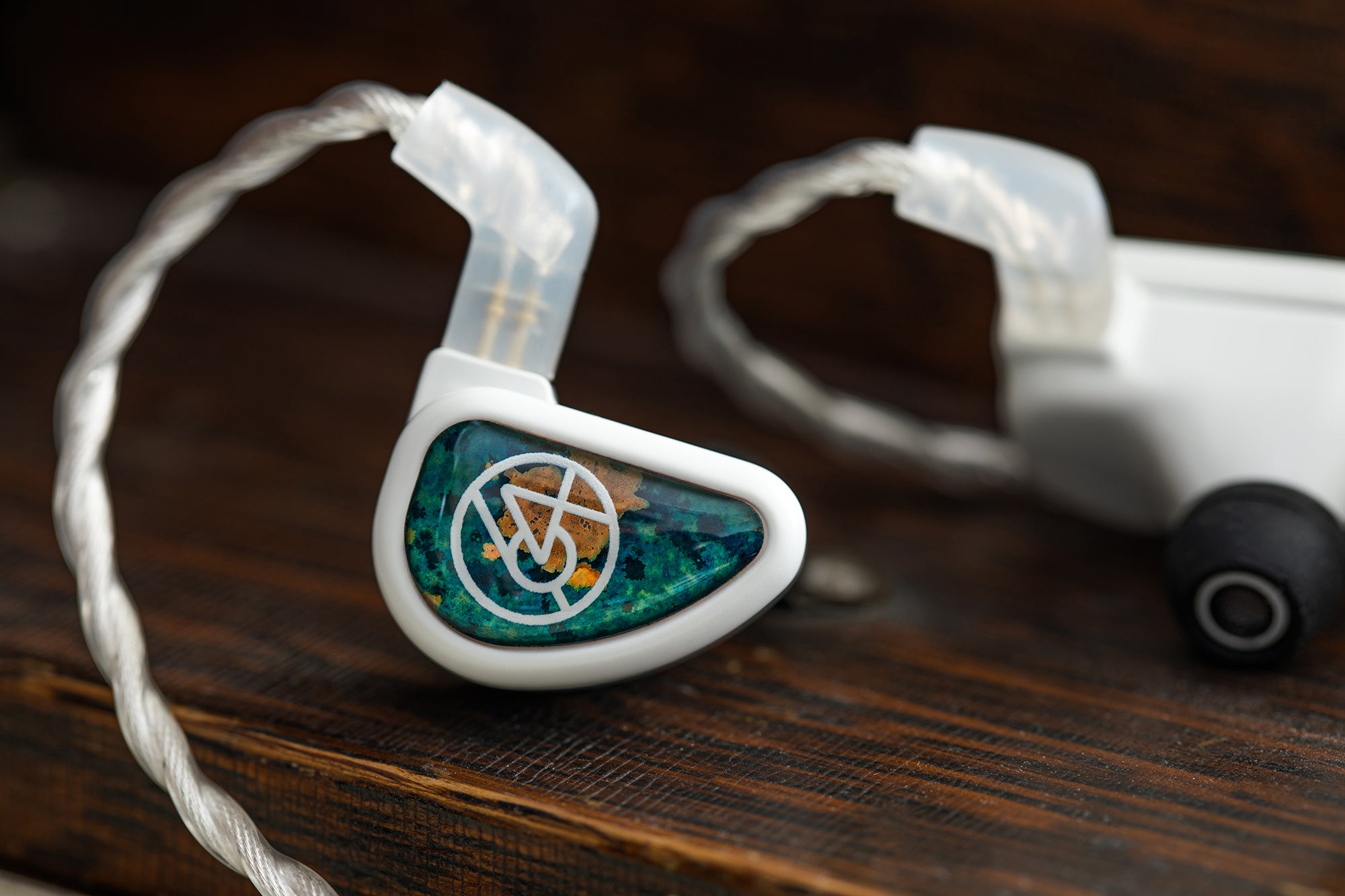 White ceramic coating
The pristine white color of Blanc's shell is only possible through the use of high-performance ceramic.
The coating is a custom mixture that is applied in-house: the shell is first prepped and anodized to harden and insulate the aluminum, which would otherwise be soft and conductive. The roughly 25 μm anodization is technically a second layer of protection for the outer shell underneath the final ceramic coating. The ceramic then is sprayed on and the shell is baked to harden, activating the full strength of the very durable coating.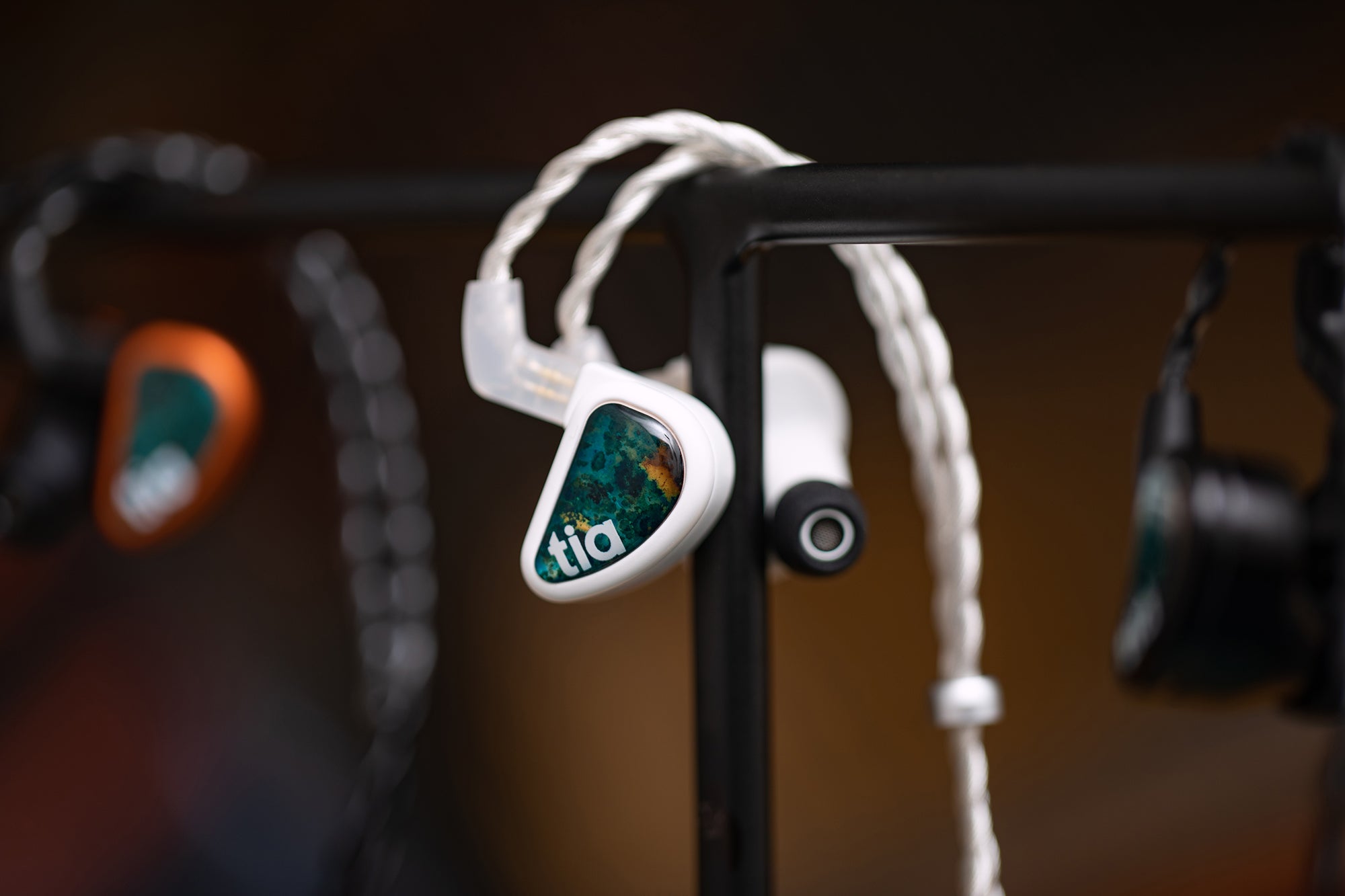 T6061 Kaiser aluminum shell
Kaiser Aluminum Corporation mills products for the most technically demanding applications like the aerospace industry. Their T6061 aluminum alloy was chosen for Blanc's shell because of its corrosion resistance, strength, machining characteristics and excellent appearance after anodizing.
Shielded cables
64 Audio's purist approach led them to deploy new wire topology along with fully custom-machined hardware that cannot be found anywhere else.
In addition to 64 Audio's 3.5mm Pearl Premium Cable, Blanc includes an exclusive new 4.4mm balanced shielded silver-core cable. The pure silver shield acts as a Faraday cage against electric fields while reflecting electromagnetic radiation and reducing signal interference from outside noise.
64 Audio tia Fourté Blanc In-Ear Headphones Customer reviews
What's included?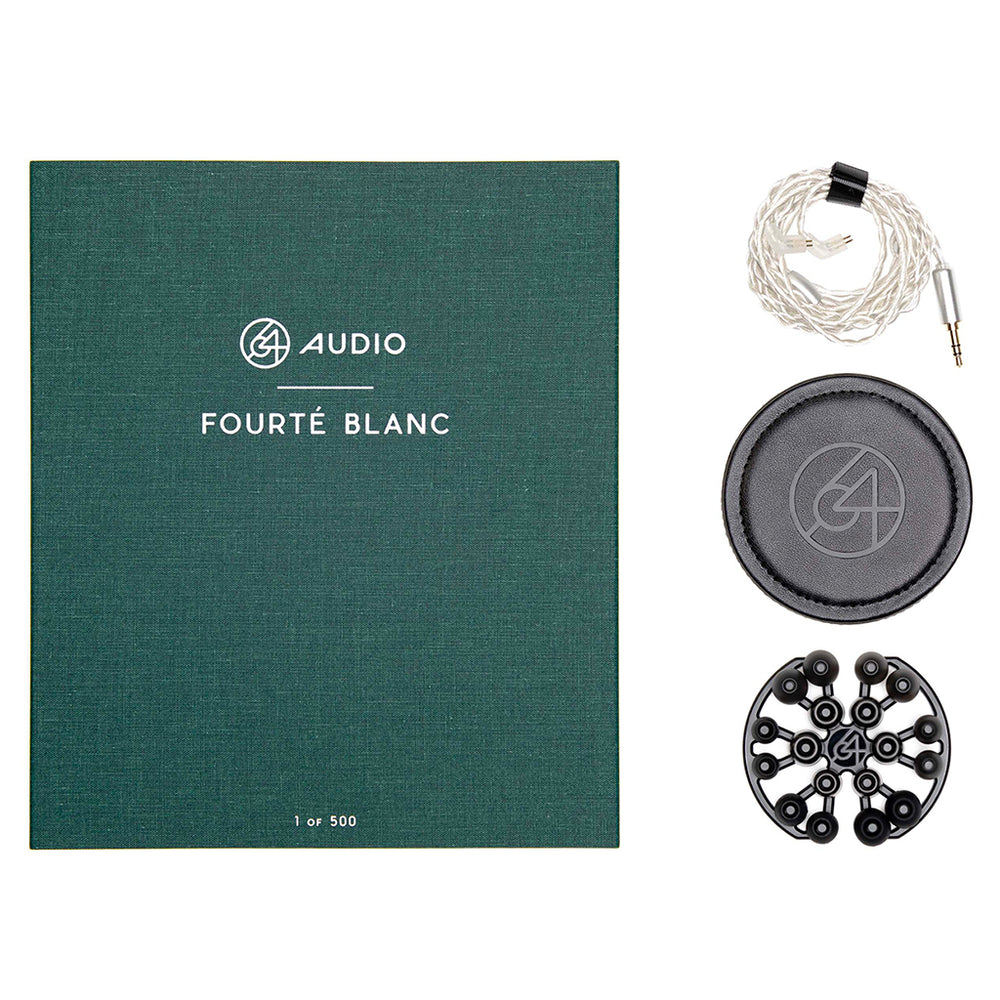 In the box
64 Audio tia Fourté Blanc In-Ear Monitor Headphones - Limited Edition
64 Audio Premium Leather Case
TrueFidelity Foam Eartips (S,M,L)
SpinFit Silicone Eartips (S,M,L)
Silicone Eartips (S,M,L)
4.4mm Shielded Silver-Core Cable
3.5mm Pearl Premium Cable
Round Sticker
64 Audio tia Fourté Blanc In-Ear Headphones Specifications
Technology
T6061 Kaiser Aluminum shell, anodized for hardness and electrical insulation
Dynamic low frequencies tuned with proprietary new system for lower distortion and more linear behavior
27 Gauge Cardas Grade 1 (Ultra) low-eddy copper used for low driver wiring
Mundorf Supreme solder used throughout
Custom 4.4mm shielded silver-core cable, made with fully custom-machined hardware
64 Audio's 3.5mm pearl premium cable
Patented Apex technology
Patented full tia system
Custom white ceramic coating
Specifications
1 tia High Driver – 1 High-Mid Driver – 1 tia Mid Driver – 1 Dynamic Low Driver
5hz – 20kHz frequency response
114dB sensitivity @1kHz @ 1mW
Integrated 4-way passive crossover
10Ω Impedance @1kHz
-20dB Isolation (internal Apex technology)
64 Audio tia Fourté Blanc In-Ear Headphones Media Gallery
Sold out