Meze
Sale price
$

5,000
Regular price
Unit price
per
Art and Music become one with the Elite Epoque
Cup style

More information

Open-back headphone designs are often higher-performance but have poor noise isolation and leak sound. Closed-back designs provide better noise isolation and leak less sound.
Open-Back
Wearing style

More information

Over-ear headphones sit over your ear and surround your ear with a ring of padding. On-ear headphones are padded but rest on top of your ear. In-ear monitors are worn inside your ear canal.
Over-ear
Driver type

More information

Speakers and headphones use a device called a 'driver' to create sound. Different types of drivers have different strengths and weaknesses, but can all produce great sound. Common varieties include dynamic, planar magnetic, and electrostatic.
Planar Magnetic
Amp required

More information

Some headphones require the power of an amplifier to reach comfortable listening volumes.
Yes
Connectivity

More information

Connectivity refers to the method in which the headphones connect to the audio source. Headphones can be either wired or wireless.
Wired
View full details
Meze
Meze Audio Elite Epoque Headphones | Limited Edition
Sale price
$

5,000
Regular price
Unit price
per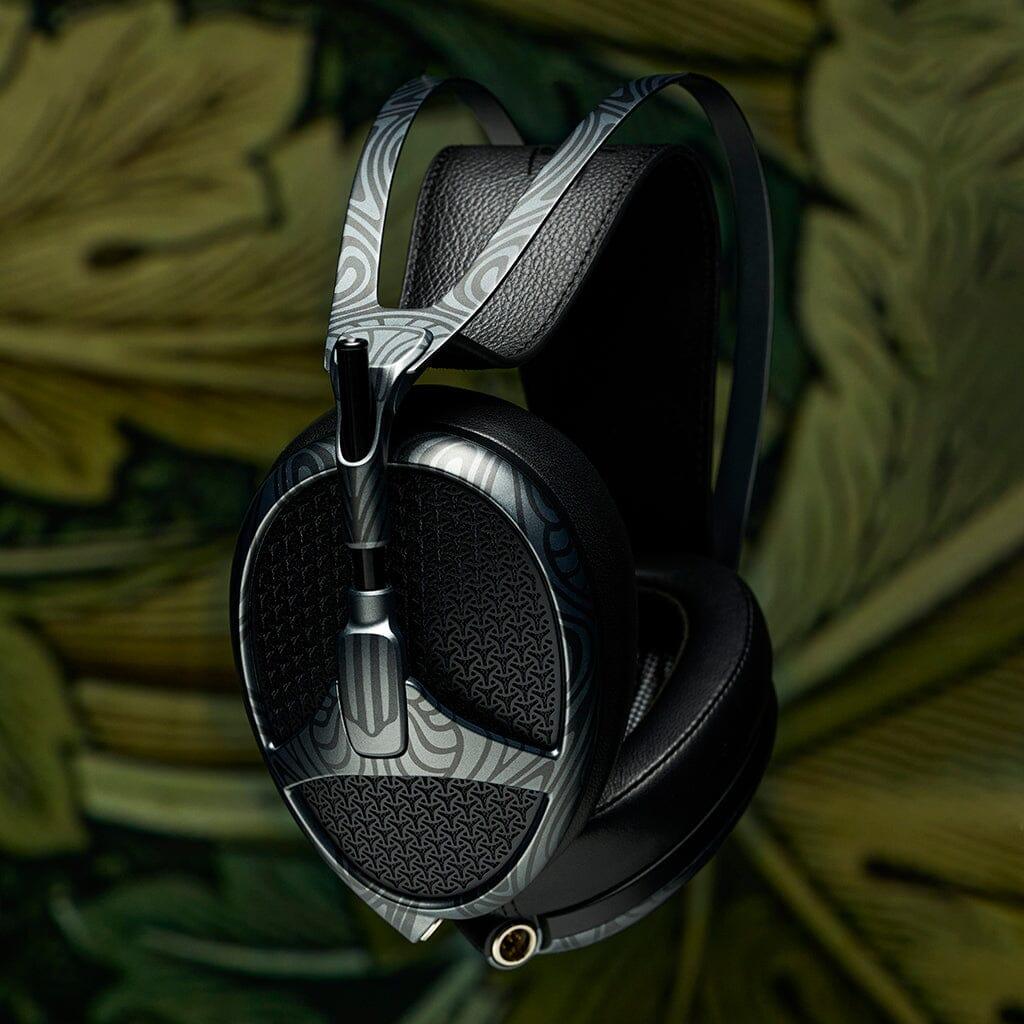 Limited to 100 Pieces Worldwide
This limited-edition of the Meze Audio Elite pays homage to Art Nouveau - an inspirational philosophy that changed the way we perceive arts forever. An ideal synthesis of art and technology, this headphone is our timeless reminder of "La Belle Epoque". Hence the name, the Meze Audio Elite Epoque.
Meze Audio Elite Epoque Highlights
Driver type: Rinaro Isodynamic Hybrid Array Driver®
Limited edition of 100 pieces, available worldwide
Each frame has a unique serial number on it: 1/100, 2/100. …100/100
All frames are artisanally crafted, and every single paint pattern is one of a kind
Incorporates a sophisticated finish in shades of grey, inspired by iconic works of architecture, paintings and designs that defined the Art Nouveau movement.
This exclusive pair comes with two sets of earpads - one Hybrid, one Alcantara - and a silver-plated PCUHD premium cable of your choice.
With industrial production gaining popularity and decorative arts losing their aesthetic value to convenience and efficiency, artists of all mediums were seeking to revive creativity and workmanship. A frontier between traditional expression and technical expansion, Art Nouveau became a revolution.
In many ways,Meze Audio's values correspond with what Art Nouveau stood for. When we first started making headphones, we set out to change the paradigm in an industry where technology often comes first and artistry surrenders to mass production.
Much like the artists of that time, we are inspired by shapes, textures and patterns from nature. We try to revive creativity and bring genuine artistic value to a world of mass production. We work against fast-changing trends to find the perfect harmony of careful craftsmanship and technological advance, in order to create a "total work of art".
This custom ELITE frame features a sophisticated finish in shades of gray, inspired by iconic works of architecture, paintings and designs that defined the Art Nouveau movement.
Shapes that resemble stems and flowers were hand-applied with precision on the CNC aluminum cups, as well as on the carbon fiber headband, giving the impression of an infinite flow of sinuous lines. The painting process is meticulous and unrushed, with each frame taking more than a day to complete, before final assembly.
"This particular style of art had a significant importance throughout my creative journey, and I wanted to express my admiration for it through my own craft. A perfect reflection of our artistic sensibilities and personal likings, La Belle Epoque, as we so aptly named it, blows my mind. I get soft knees for it."

– Antonio Meze, Lead Designer and Founder of Meze Audio.

Limited to 100 pieces worldwide, "Epoque" is the newest collectible headphone from the Meze Audio Art Gallery Collection. A silver-plated PCUHD premium cable of your choice is included.
Technical Specifications
Diaphragm Type: –inaroParus®[MZ3SE]
Frequency response: 3 - 112,000 Hz
Impedance: 32 Ω
Nominal SPL: 101 dB (1mW/1kHz)
Maximum SPL: 130dB
Total Harmonic Distortion (THD): 0.05% (in the whole frequency range)
Weight: ~ 420g
What's In The Box?
Meze Audio Elite Epoque Limited Edition Planar Magnetic Flagship Headphones
Case: High-strength silver-colored aluminum suitcase with foam inserts
Cable Options: 2.5 m mini XLR silver-plated PCUHD premium cables ending with 6.3 mm jack or 2.5 m mini XLR silver-plated PCUHD premium cables ending with balanced XLR
Headphone termination: 2x4pin Mini-XLR
Two sets of earpads included: - one Hybrid (perforated Alcantara interior + Leather exterior) and one Alcantara
Reviews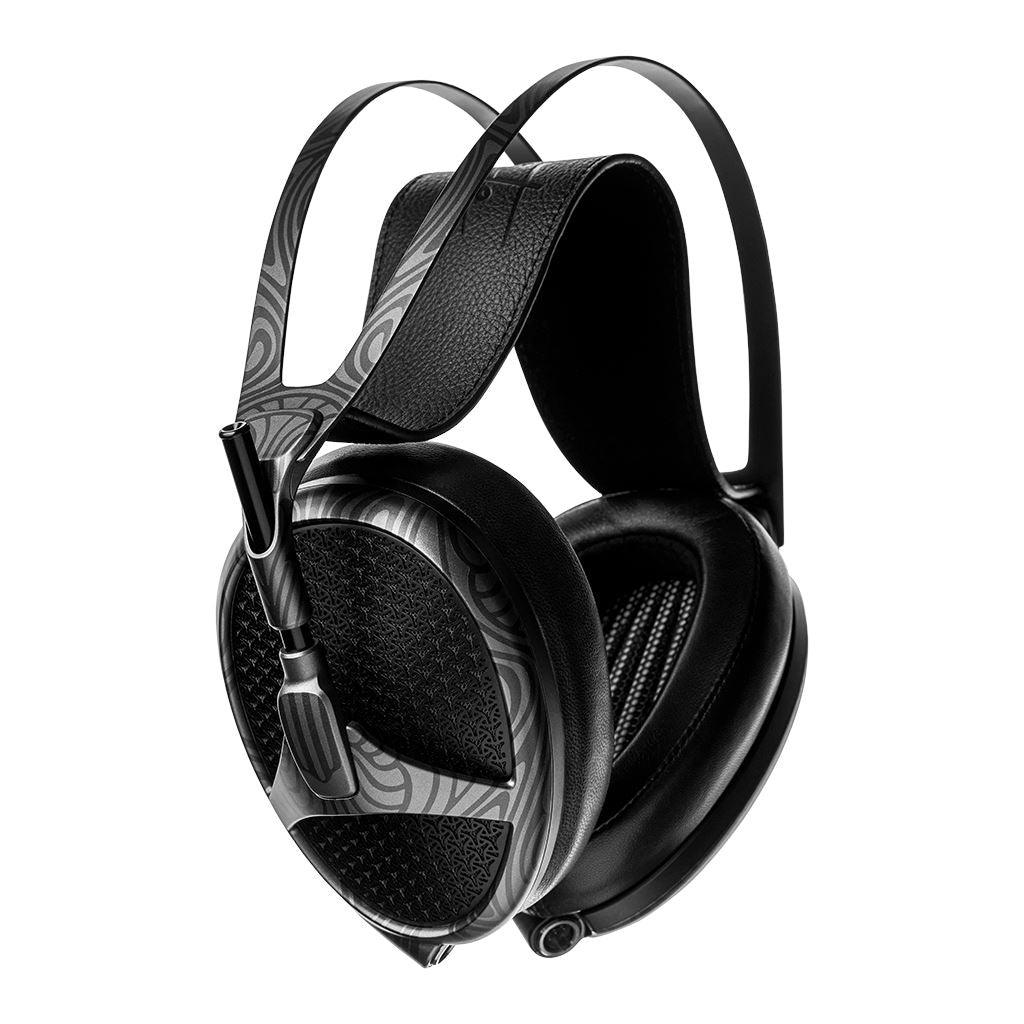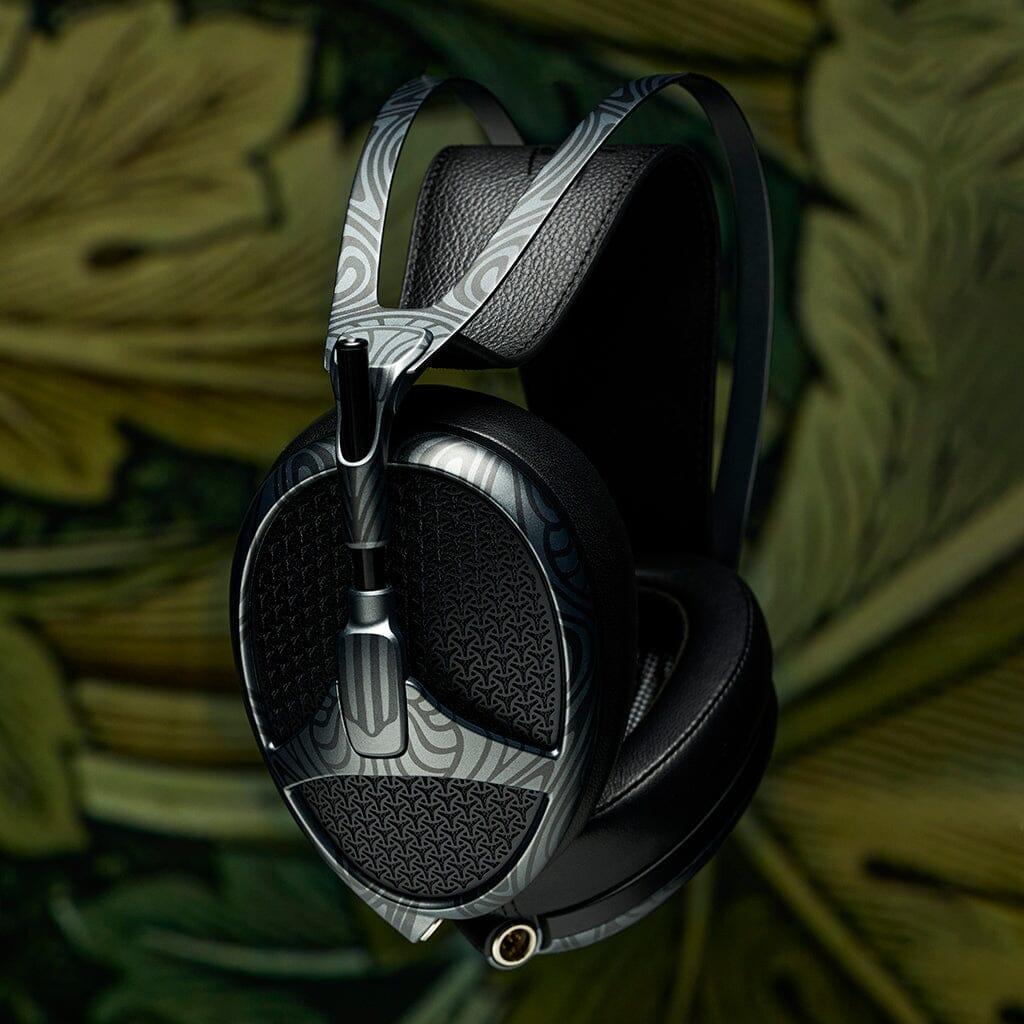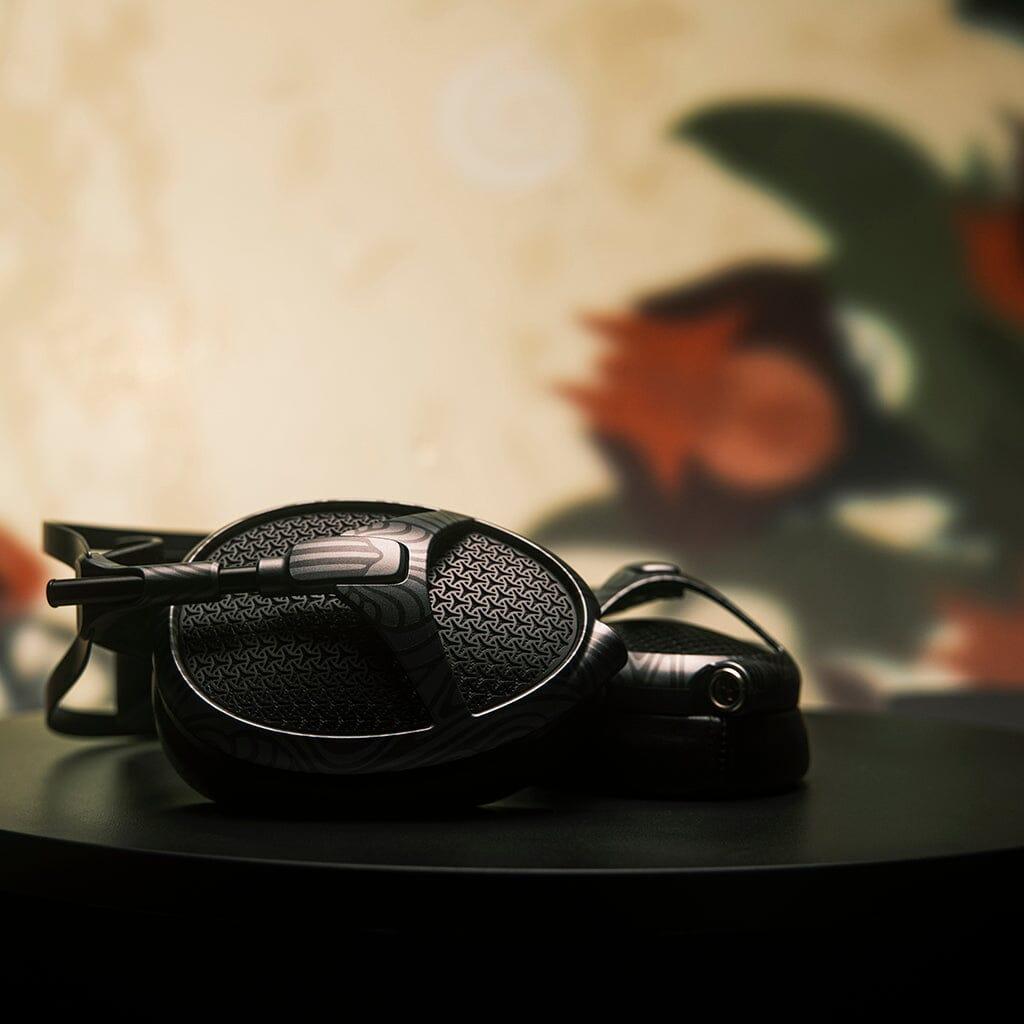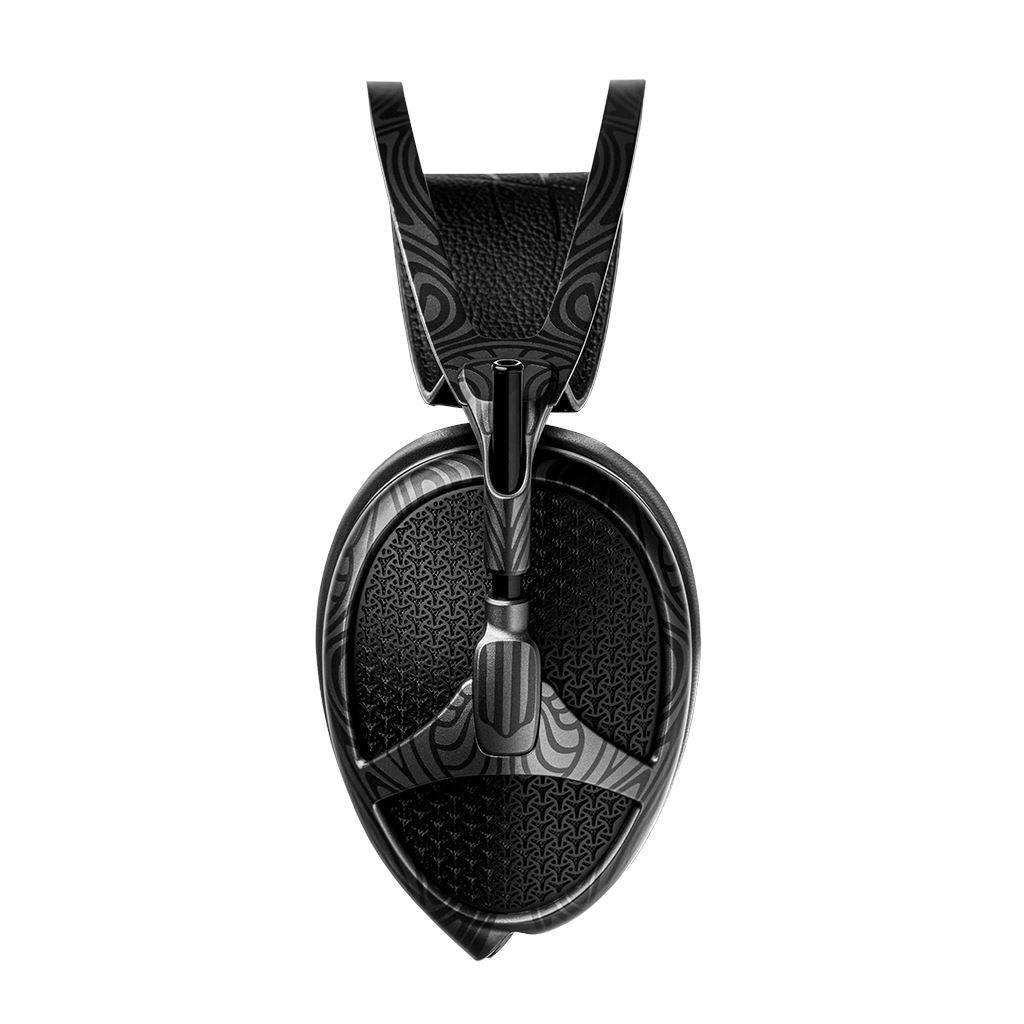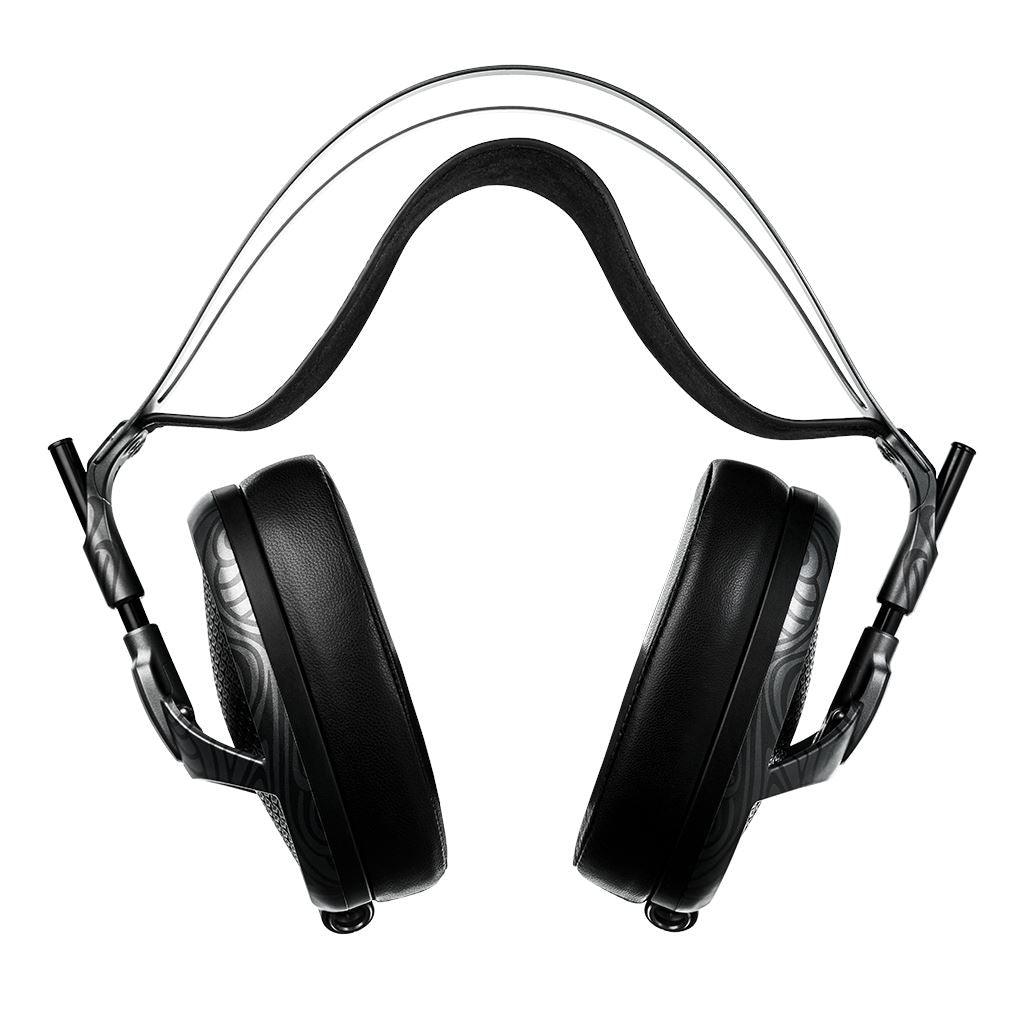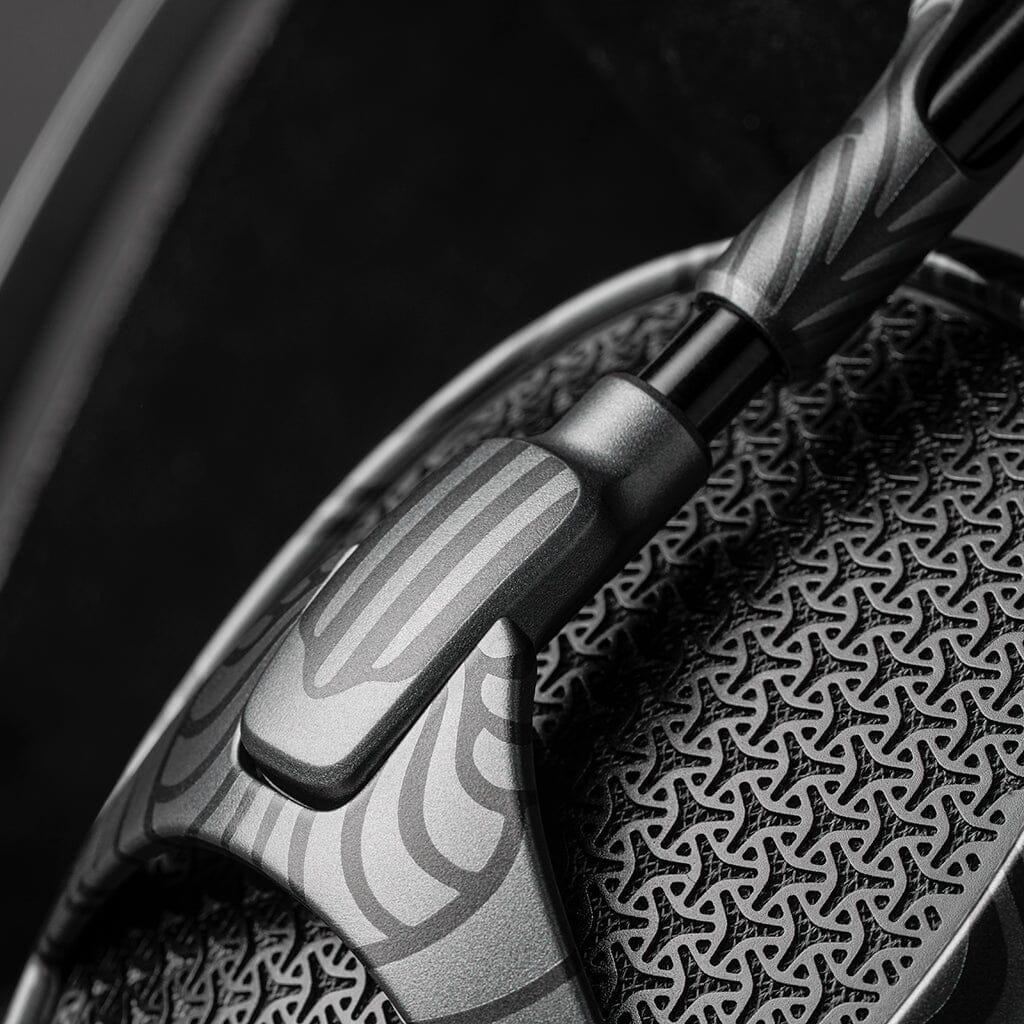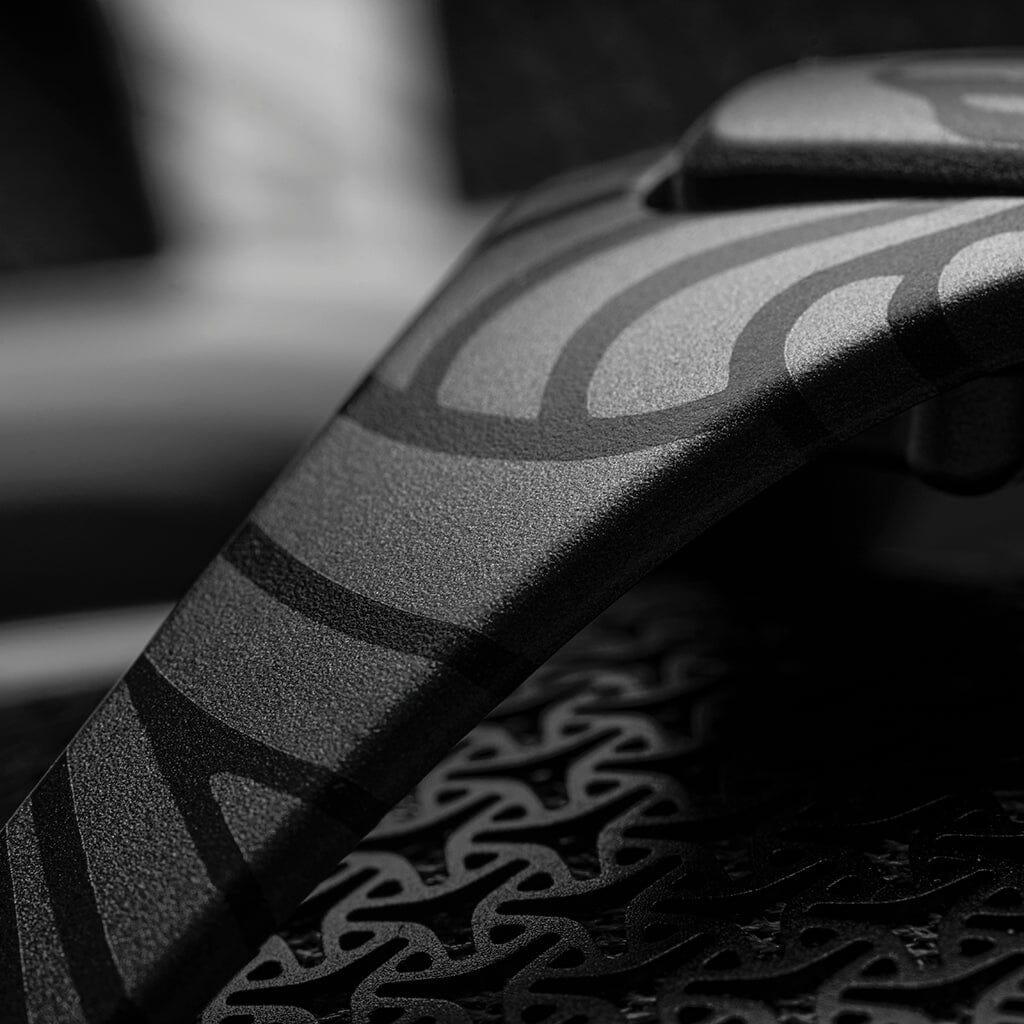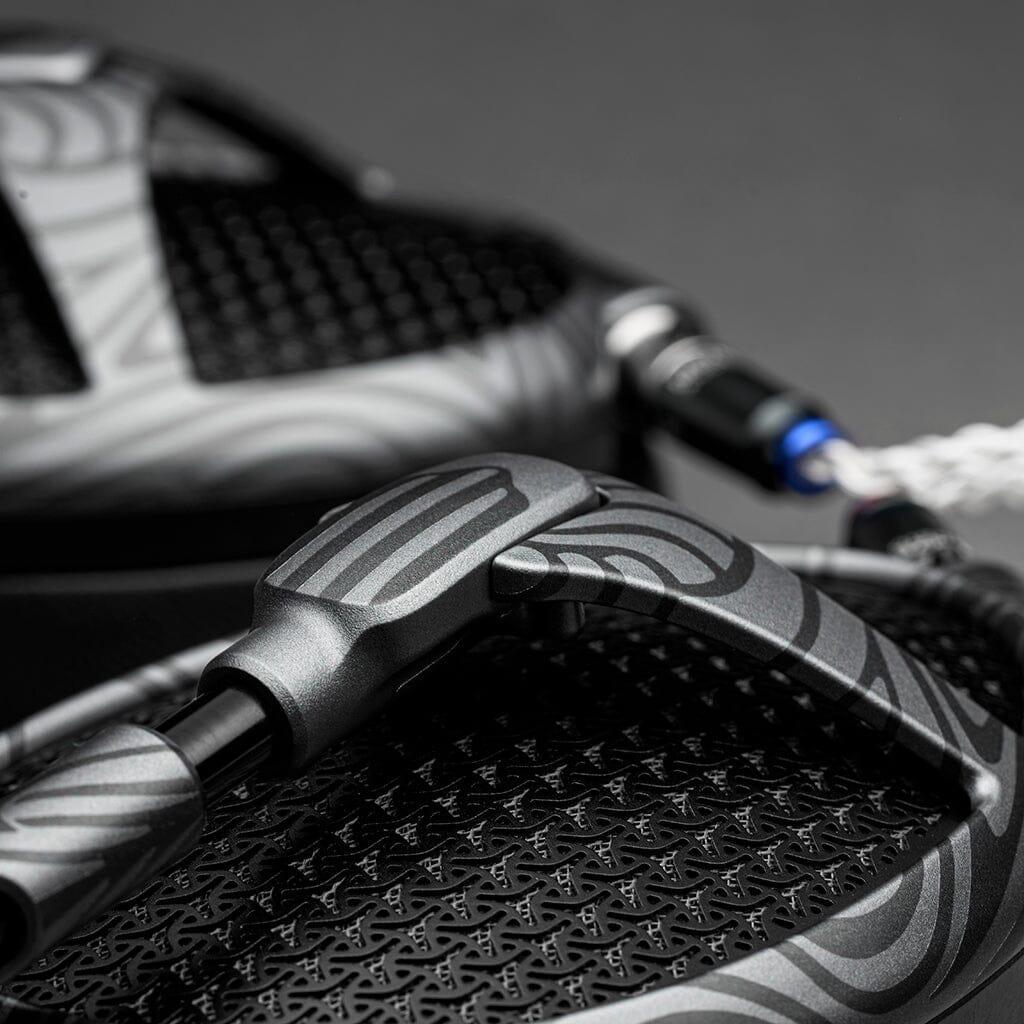 Add to cart