64 Audio
Sale price
$1,999
Regular price
$1,999.00
Unit price
per
Cup style

More information

Open-back headphone designs are often higher-performance but have poor noise isolation and leak sound. Closed-back designs provide better noise isolation and leak less sound.
Closed-Back
Wearing style

More information

Over-ear headphones sit over your ear and surround your ear with a ring of padding. On-ear headphones are padded but rest on top of your ear. In-ear monitors are worn inside your ear canal.
In-ear
Driver type

More information

Speakers and headphones use a device called a 'driver' to create sound. Different types of drivers have different strengths and weaknesses, but can all produce great sound. Common varieties include dynamic, planar magnetic, and electrostatic.
Balanced Armature
Connectivity

More information

Connectivity refers to the method in which the headphones connect to the audio source. Headphones can be either wired or wireless.
Wired
View full details
64 Audio
64 Audio U12t In-Ear Headphones
Sale price
$1,999
Regular price
$1,999.00
Unit price
per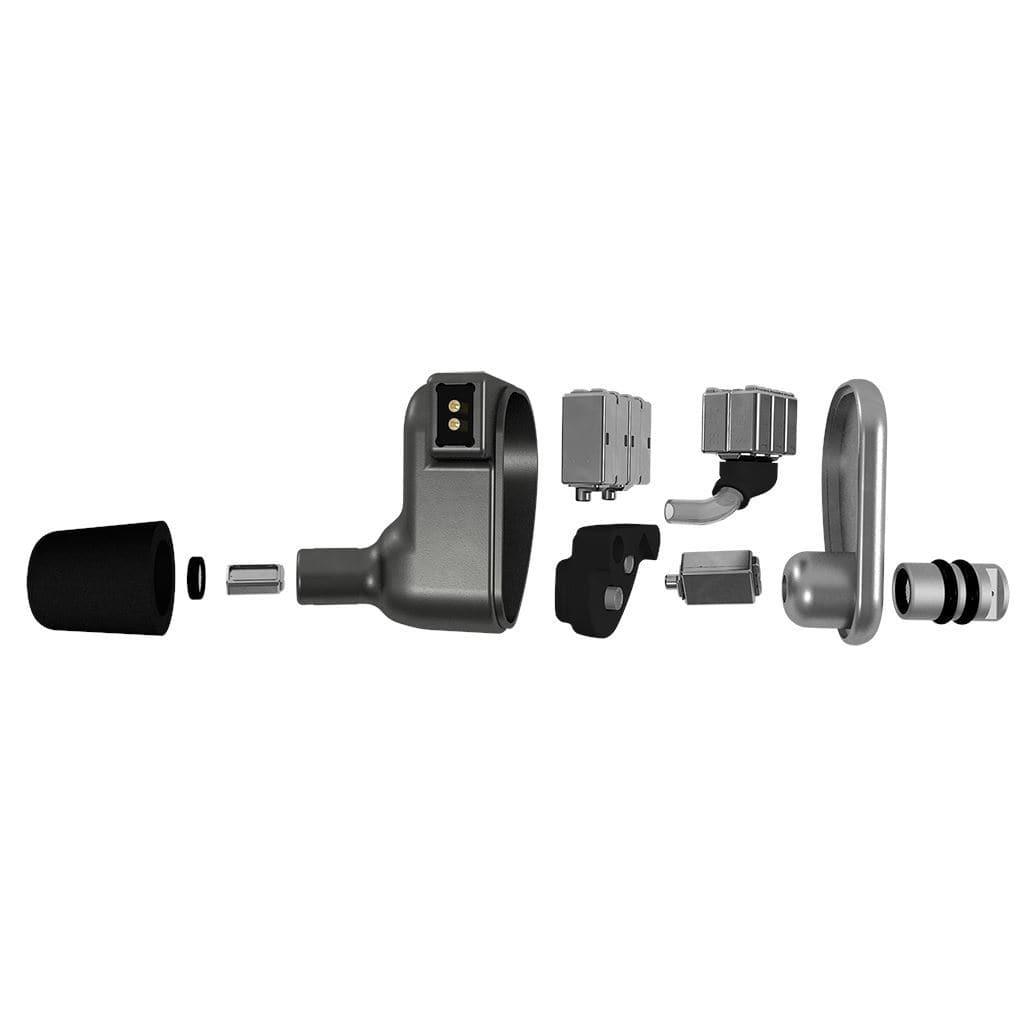 Experience Pure Audio Bliss with the 64 Audio U12t In-Ear Monitor Headphones
Introducing the 64 Audio U12t In-Ear Monitor Headphones – the epitome of auditory perfection for audiophiles seeking natural sound reproduction. Available at Headphones.com, the U12t offers an unparalleled listening experience that redefines your sonic expectations.
Our Take: The 64 Audio U12t is the quintessential endgame IEM for anyone looking for a natural sound. With detail in spades, the U12t delivers just enough bass impact with it's balanced armature drivers that it doesn't fall into boring territory like other BA IEMs but it also doesn't add an extreme amount of colour to the sound. The U12t is a staff favourite and has been years and will continue to be one of our top picks for years to come. 
64 Audio U12t Review - The Consummate All-Rounder - Written Review by Precogvision
64 Audio U12t IEM Review - Written review by Resolve Reviews
64 Audio U12t Universal IEM Review & Comparison - Written review by Antdroid
The 64 AUDIO U12t Universal-Fit earphones with patent-pending tia™ technology provide the ultimate personal listening experience for audio professionals and the most discerning audiophiles. Incorporating the tia single-bore with 4 low drivers, 6 mid drivers, and the incredibly smooth tia high and high-mid drivers improves the already lively and three-dimensional soundstage.
The tia high-driver, located just inside the sound stem, completes the highs with a clean, smooth, and beautifully extended top-end. Lower-mids were masterfully refined while the low-frequency response remains intact, providing the familiar, warm and engaging sound of the U12. All of this technology is housed in an ergonomic aluminum shell for unmatched durability and beauty with a gorgeous brushed aluminum faceplate. The U12t with tia technology stands head and shoulders above the competition, offering a far superior listening experience with an immersive sound and impeccable spatial imaging.
Featured in the U12t is apex™, a pneumatically-interactive vent that relieves fatigue-causing sound pressure inherent in other earphone designs. Also featured is LID technology, ensuring the U12t maintains its sound signature regardless of the source - perfect for musicians and music lovers plugging into a variety of equipment.
Key Features
tia HIGH DRIVER
The tia high driver is located in the tia single bore (canal stem). Because of the extremely short sound path of the high driver, we've achieved a remarkable high-frequency extension and smoothness.
APEX
A revolutionary technology that eliminates pneumatic pressure that causes excessive eardrum movement. By removing pneumatic pressure from the ear canal, sound is felt to be more spacious and outside the head when compared to traditional earphones.
Center Drive
A superior balanced armature driver design that pushes the diaphragms in the center. This yields a deeper, more dynamic bass response.
tia SINGLE-BORE
The single-bore design is a huge leap in eliminating unwanted tube resonance. The large bore itself serves as a sound-shaping chamber and aids the tia high driver in delivering a linear and coherent frequency response.
LID TECHNOLOGY
The patent-pending Linear Impedance Design allows the earphone to retain its intended frequency response no matter the source it's plugged in to.
ALUMINUM BODY
The body of the earphones are machined out of a solid piece of aluminum for ultimate durability and feature a beautiful matte finish.
Check out Andrew Park's (@Resolve) written review of the 64 Audio U12T.
"The U12T feels like a meticulously crafted and well-calculated execution of good ideas."
-Resolve
From 64 Audio
The U12t does it all, delivering immersive sound and impeccable spatial imaging. It's clean highs extend beautifully with a warm and engaging low-end response - just like its custom counterpart, the A12t. Offering reference-level detail, this IEM is among the best for multi-instrumentalists, engineers, sound monitors, and audiophiles.
Each ergonomic shell is machined out of a solid piece of aluminum and finished with an elegant brushed aluminum faceplate.
Technical Specifications
Driver Type/Count: Twelve precision balanced armature drivers
Driver Configuration: 1 tia high, 1 high-mid, 6 mid, 4 low
Frequency Response: 10Hz – 20kHz
Sensitivity: 108db dB/mW
Impedance: 12.6 +1/-2 Ω from 10Hz – 20kHz
Crossover: Integrated 4-way passive crossover
Isolation: -20dB w/ m20 module, -15dB w/ m15 module
In The Box
U12t Universal In-Ear Monitors
64 Audio Sticker
64 Audio Premium Leather Case
TrueFidelity Eartips (S,M,L)
Silicone Eartips (S,M,L)
48" Detachable Premium Cable
m20 apex Modules
m15 apex Modules
mX apex Modules 
Specifications
Title
Description
Driver Type/Count
Twelve precision balanced armature drivers
Driver Configuration
1 tia high
1 high-mid
6 mid
4 low
Frequency Response
10Hz – 20kHz
Sensitivity
108db dB/mW
Impedance
12.6 +1/-2 Ω from 10Hz – 20kHz
Crossover
Integrated 4-way passive crossover
Isolation
-20dB w/ m20 module
-15dB w/ m15 module
-10dB w/ mX module
Our review
Video review
Written review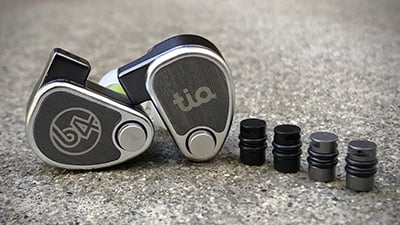 Reviews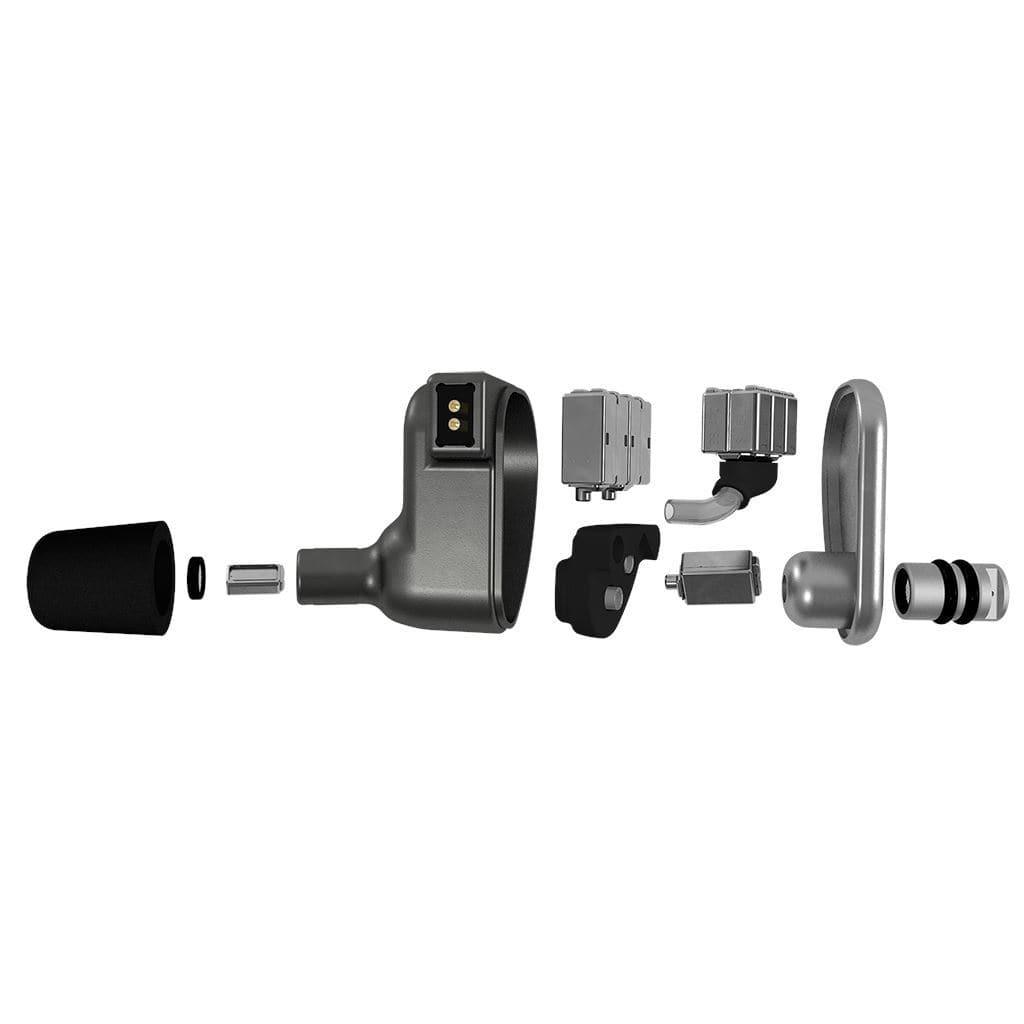 Add to cart